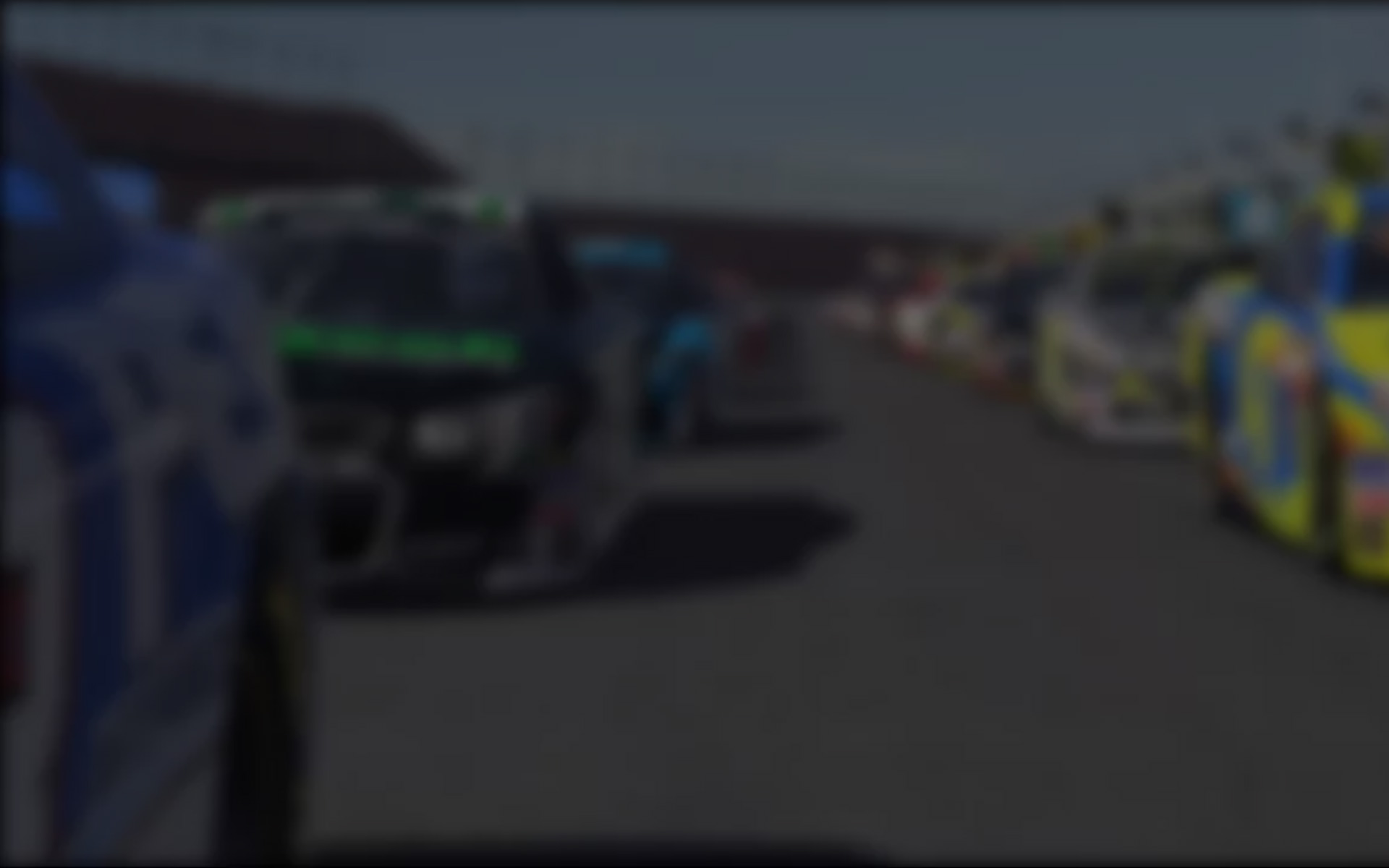 January 6th, 2016 by Jason Lofing
Dillon Raffurty (Trifecta) held off Josh Berry (HPM) and Brad Davies (Drill Aisle) on a late-race restart at Kentucky Speedway to earn his first victory in just his seventh start in the NASCAR iRacing Pro Series. Raffurty started twenty-ninth but quickly made his way to the front by way of pit strategy and stellar speed on the long run.
The race came down to a five lap shootout that was cut short by a caution less than a lap after the restart, giving Berry and Davies no chance to mount a challenge. Berry finished second, his fourth top-five finish of the season. Davies was third after starting from the pole and leading 62 of 134 laps. Timmy Hill (Aftermath) drove from thirty-third on the grid to finish fourth and Logan Clampitt (Deadzone) rounded-out the top five.
Early on, Davies, Allen Boes, and Nick Furler (Nexxus) looked to have the cars to beat. Davies took advantage of his pole position to take the early lead, but Furler passed him on Lap 15 to assume the point. Davies, however, had better long-run speed and ran Furler down, retaking the lead with a pass on Lap 33, just before both Furler and Boes came to pit road under green for routine service.
Davies was expected to stop a few laps after, but a caution during the middle of the round of pit stops enabled him to pit from the lead under yellow while Furler and Boes lost track position and had to take the wave-around. Davies lost the lead to Alex Warren during pit stops, but Warren could not hold the top spot for long, as Davies regained the lead eight laps after the restart and began pulling away.
As the field spread out, the race took on a green flag look. Davies sat comfortably at the front, but decided on a strategy that would see him pit once more than some others including Raffurty. Davies' plan was to maximize his time on fresh tires, since the hot track temperatures were causing a high amount of lap-time falloff.
When Davies pitted for the final time with 30 laps to go, he emerged just over 16 seconds behind the race leader, but immediately began to take chunks off the lead each lap. By doing the math, everyone could see it was only a matter of time before Davies ran down the leaders, but a caution on Lap 112 changed everything.
While Davies had remained on the lead lap despite his pit stop, he was not leading and the tire falloff was too high for staying out to be a viable strategy. His hands tied, Davies pitted with the rest of the leaders, his hopes for victory resting on whether or not the race could go green to the end.
Unfortunately for Davies, and fortunately for Raffurty, crashes marred the latter stage of the race and Davies was only able to climb to third.
Berry's second place finish combined with Boes' connection troubles saw a change at the top of the NiPS points standings. Berry is the new leader, 16 points ahead of Boes who came away from Kentucky bitterly disappointed with a thirty-seventh place finish. Raffurty's win closed him to within seven markers of Boes and 24 in front of Dylan Duval, who found trouble early last night. Timmy Hill's top five moved him to fifth, an additional seven points back of Duval and one point ahead of teammate Adam Gilliland.
With just two races to go before a champion is crowded, it appears to be a three-horse race for the title. Berry now holds the advantage but with Richmond International Raceway due up next on the schedule, his lead is far from secure. Richmond is one of the more unpredictable tracks on the circuit, with past NiPS races ranging all the way from wreckfests to going caution free.
Can Boes bounce back from his issues at Kentucky, will Raffurty ride momentum to another win, or will Berry take one more step to securing the championship? Find out next Tuesday when the NASCAR iRacing Pro Series sim racers take on Richmond
---
You may also like...
---