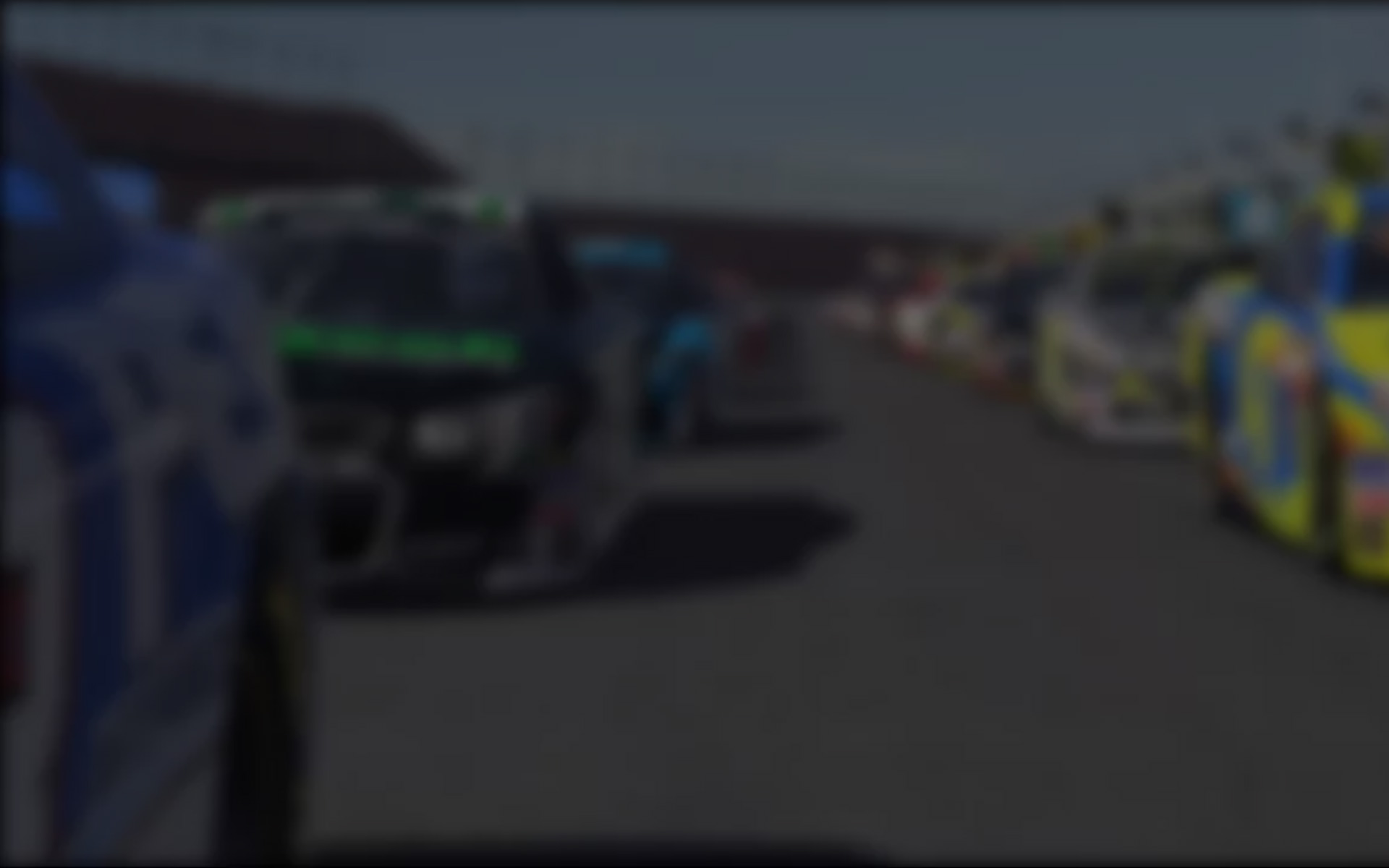 The NASCAR iRacing Pro Series will be the sole qualifying series for entry into the NASCAR PEAK iRacing Antifreeze
Series Powered by iRacing.com. This series will start in November of the current year and end in around January
of the following year.
The series will be a standard Class A Series with 10 weeks of racing. There may be multiple splits based
on iRating. The field size for the races can be up to 43 cars. The grid in each split will be determined by
qualifying speed. The qualifying session will be attached to the race session.
Drivers with a Class B 4.0 to Class A 4.0 may compete in this series. For a driver to be promoted to the
NASCAR PEAK iRacing Antifreeze Series, he/she must have a Class A license at the completion of the final race of the season.
Rounds run every Tuesday Night starting November 8th at 9PM ET.
Each round will broadcast LIVE to the general public on iRacing Live, with coverage provided by LSRTV.
Live Broadcasts

Watch last year's promo video:
2017-18 Schedule
All races start at 9PM ET
| | |
| --- | --- |
| November 7, 2017 | Texas |
| November 14, 2017 | Phoenix |
| November 21, 2017 | Miami-Homestead |
| November 28, 2017 | Auto-Club Speedway |
| December 12, 2017 | Atlanta |
| December 19, 2017 | Darlington |
| January 9, 2018 | Sonoma |
| January 16, 2018 | Richmond |
| January 23, 2018 | Dover |
| January 30, 2018 | Daytona |