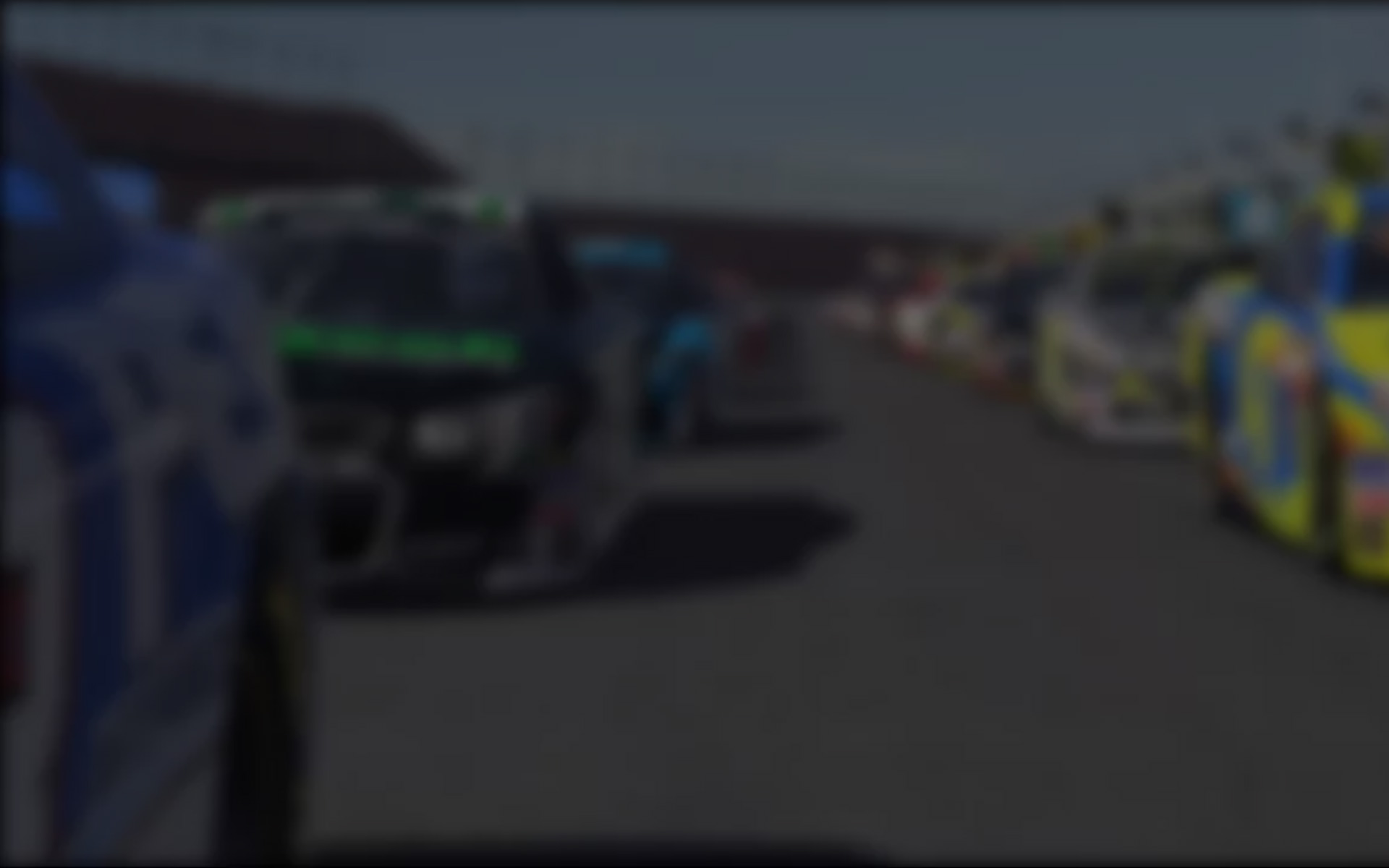 What can you say about a guy from Winnipeg who posts the lyrics to The Fresh Prince of Bel Air as his biographical sketch on the iRacing.com member site?  A guy whose nickname is Moose 3, who lists curling and baseball as his favorite sports, and PCs and "wife" as his hobbies?
Although he joined iRacing in mid-2009, Seymour has been sim racing for more than a decade.  And he's gotten pretty good at it, witness the fact that he currently occupies P30 overall in the NASCAR iRacing.com Class C Series on the strength of five wins and a baker's dozen of top five finishes in 28 races, with his most recent victory coming at Pocono Raceway in mid-March.
Since then, a new "hobby" has entered the life of Chris Seymour, namely Eliza Jane Seymour — all 8lb 7oz and 21″ of her.  Born at 10:39 pm on March 26, Eliza Jane and mother Gwendolyn are doing just fine.  So is Chris, having added an 11thplace finish at Texas Motor Speedway to his record since Eliza Jane joined the iRacing community.
Q:     How long have you been sim racing?
A:     I started racing back around 1996 with NASCAR Racing 2 for the PC. I spent hours upon hours playing and learning the tracks and the car's characteristics. it wasn't until 1998 that I finally bought my first racing wheel (I was 15 at the time) and that's where my love for PC sims took off. I moved onto NASCAR Racing 1999, NR3, and finally ran NR2003 till the beginning of 2010. I never tried the online portion of racing sims until early 2002 when I moved out of my family's house at 18 years old. I finally decided to try iRacing and enjoyed it enough that I retired the old girl and went iRacing full time.
Q:     What do you like most about iRacing?
A:     I think being able to race people from everywhere in the world at almost any time is the biggest draw. The sim racing community started to dwindle and honestly I followed them here. I have made lots of friends in sim racing over the last 10 years; it's unbelievable. I am still in contact with some of the guys today.
Q:      Tell us about the paint schemes on your helmet.
A:     I painted up my helmet to match as closely as possible to my real helmet. I used to race at my local dirt track about five years ago but just don't have the time or the space now. iRacing allows me to get my racing fix without having to constantly work on a car in the shop
Q:     What is your most memorable iRacing moment
A:     I would have two, winning my very first Silverado race at Richmond and winning my split for the South Boston 300.
Q:      What is the iRacing moment you'd love to forget
A:     All of my 4x incidents
Q:      What car/track would you like to see iRacing add to the service?
A:     I would love them to add all of the NASCAR tracks in the top three series. I'm a huge oval fan so the tracks like Kentucky, Iowa, Auto Club, and Montreal would be great to have. I'd like to see if iRacing add the Nationwide COT sometime in 2011 to keep this the most realistic sim to date.
Q:      What person, living or dead, do you most admire? Why?
A:     One answer, Dale Earnhardt. the Legend. Who can forget what Dale did for NASCAR in the 80s and 90s; memorial moments like getting out of the car at Richmond to clean the windshield; he and Terry Labonte at Bristol, 2000 Talladega 500 by going 18th to first in the last few laps.  And who could forget the 1998 Daytona 500? I still remember my Grandpa having that race on VHS and I wore out the tape on it by watching it at least 200 times.  I'd just like to know what kind of influence he would have today.
Q:     Name of your favorite movie/TV show?
A:     Some of my favorite movies are Days of Thunder, The Dark Knight, Gone in 60 Seconds and Dale. I currently watch Flashpoint, No Ordinary Family, Hells Kitchen and Dexter.
Q:     How many of your close friends are iRacing members?
A:     I have a few friends that i have met through online racing and also had a bunch of local Winnipegers that have tried iRacing.
---
You may also like...
---