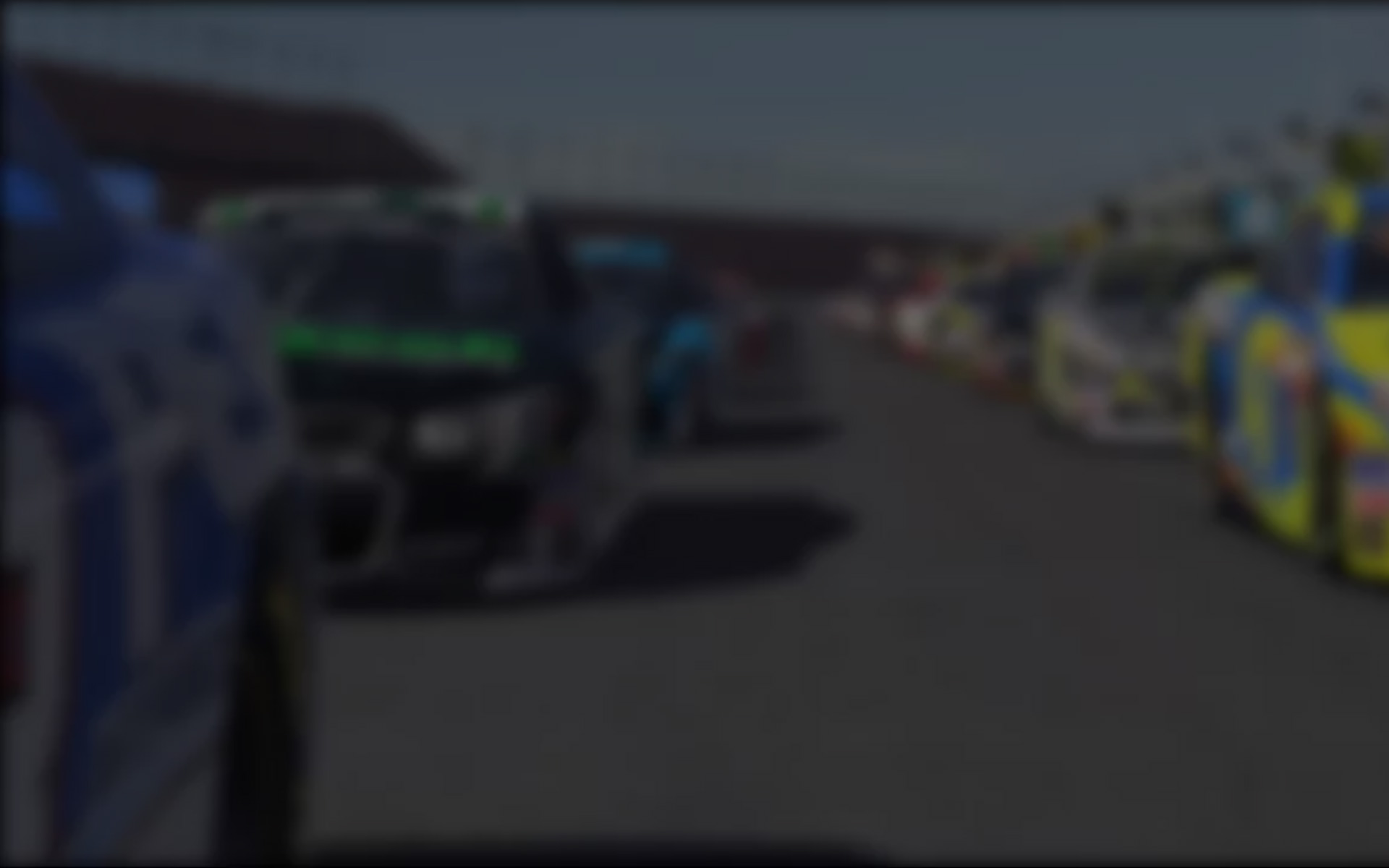 I'm just another racer . . .
These are the words you will hear Ryan Worley utter in his soft-spoken demeanor if asked about his experience with iRacing. You might think to yourself, 'Much ado about nothing,' until you have the chance to talk with this inspiring individual.
You see, Ryan has a unique set of challenges when one thinks of sim racing, though you'll never hear that from him. Quite the contrary… In fact Ryan is absolutely content with whom he is and wouldn't change anything. He is 23 years of age and hails from the little town of Vaughn, located 60 miles southwest of Seattle, Washington. A member of iRacing since December of 2010, Ryan enjoys working on a farm with an ATV and follows professional bull riding quite avidly. He can also be found at Grays Harbor Raceway now and again taking-in some local dirt track racing.
But there are a couple of things that make this young man stand out where sim racing is concerned:
A)    He races from a wheelchair.
B)    He used a gamepad but has since moved to a Logitech DFGT steering wheel in the midst of our interview.
C)    He has one arm and one foot, an anomaly at birth that doctors have never been able to diagnose.
Certainly not the typical attributes when one thinks sim racing, right? Don't be fooled, Ryan is very talented on the track and his stats prove this out. In his short iRacing career Ryan has achieved a sound four wins and 21 top five finishes from 40 races on the oval side of the sim. Equally (if not more so) impressive are his nine top fives from 13 starts on the road side. Ryan's last 10 race stats show that he enjoys all the challenges iRacing has to offer. From Late Models to the Mazda MX-5, and Legends as well as the Cup car…Ryan will run them.
In deciding to do this article I wanted to get permission from Ryan, just a respect to privacy deal really, because I matter-of-factly didn't know how to tackle such a story. Ryan was receptive and it was then that I explained what brought him to my attention. It was a thread he created in the iRacing forums as a means to quell the curiosity of folks during races when he explained his condition and/or reason for an on track mistake. The original post is as follows:
"If you're curious. I steer and downshift with my toe using the left thumbstick, I click down on it to downshift. And I do the throttle with my index finger using the trigger, and I upshift by clicking down on the right thumbstick and brake by pulling down on it."
The thread generated 155 replies of support, admiration, and respect within a mere five days and really drove me to take action.
From there we had some late night conversations using a chat application called Ventrilo. I was at ease with Ryan almost immediately and we talked about all kind of matters. Ryan got the bug for racing awhile back and started-out on consoles with F1 and GTR2.  Once Ryan made the jump to iRacing, he was able to use his prior console experience to adapt pretty quickly. He tells me he is learning the process of making setups but that GTR2 was a little easier. He also says he has been able to help others shave considerable time off their laps through corrected braking points and lines.

Ryan is currently involved in league racing as well at "DP Late Night Racing," running the Legends cars on Tuesday nights with a very solid group of folks I had the opportunity to speak with as a group on Teamspeak.
"We were more than happy to take Ryan on board here at DP Late Night Racing and look forward to racing with Ryan and learning from him as well," said Doug Easterday, president of the league. The common consensus in the conversation amongst the members was that Ryan Worley is fast. This was reiterated by Patrick Rowland, co-owner of the league. "Ryan is great, he's fast, we love racing with him and he has a great attitude."
Our conversation found its way to the iRacing service itself and how Ryan re-ups his subscription in 3 month increments. I didn't ask the whys and wherefors on the subject. I just remembered him saying that he enjoys road racing more than oval and didn't have all of the road content.
I also learned that Ryan acquired a Logitech DFGT steering wheel recently and I got to wondering . . .'There must be a better way for Ryan to access buttons and have a more comfortable grip on a wheel.' It dawned on me that the guy who might be able to come through on this is an iRacing member.
Continuing our conversation we began talking about places we've been. Race tracks mainly… go figure huh. Ryan has been to a number of races including Infinion in 2008. Anyway he said if he could ever get to an oval track of choice, it would be Bristol.
What unfolded over a number of days following my chats with Ryan is to the credit of the following:
•    iRacing
•    Dale Earnhardt Jr.
•    Charlie Visscher
•    Steve Sheehan
Enter iRacing president Tony Gardner and staff.  iRacing has made a generous membership donation, insuring that Ryan will be around for a good while and enjoy those road courses he does not have… yet.
Charlie Visscher, owner of SimRacnWheels has generously donated his collaboration with Ryan in fabricating that perfectly accessible wheel I know Ryan will enjoy. Charlie's Plexiglas wheels are of the finest craftsmanship and I encourage anyone to check them out when shopping for a custom steering wheel. Steve Sheehan, a member at iRacing, also donated a G27 to compliment the one-off wheel.
I'm also pleased to announce that Dale Earnhardt Jr. has graciously donated an all-expense paid trip to "The World's Fastest Half Mile" for the Irwin Tools Night Race in August. This is sure to be a memorable time for Ryan and I can't thank Dale enough for his donation and support in making this a reality.

In wrapping this up, I'd just like to say that I have seen and done some pretty cool stuff. I've been privileged in my time to be touched by a lending hand a time or two and always have looked for ways to do my stint when I see an opening that allows me to make a difference. This is my latest and without a doubt, most fulfilling bit.
---
You may also like...
---