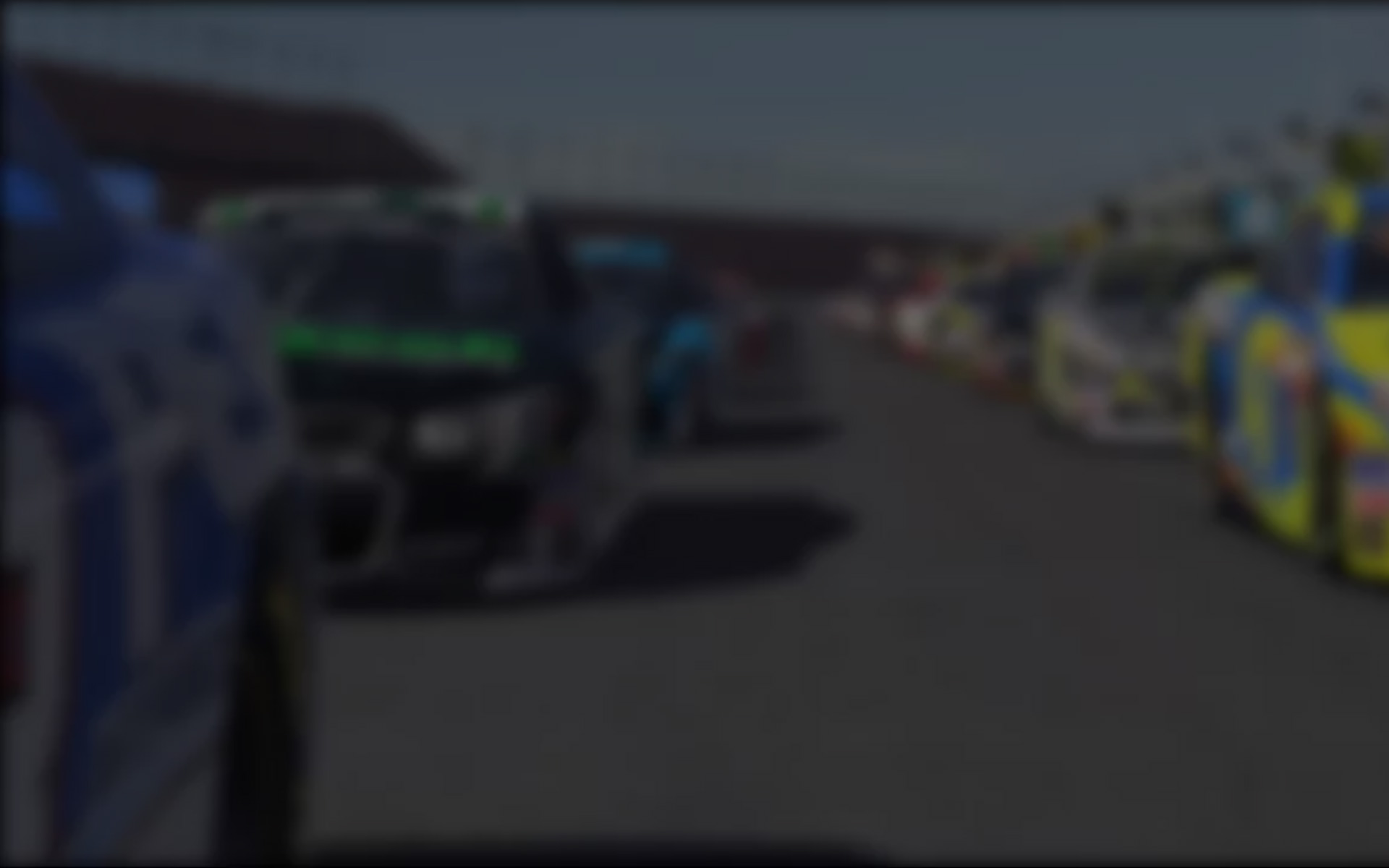 PORSCHE SIMRACING SUMMIT – CHAMPIONSHIP REGELWERK
PC only
Participation

Eligibility
The Porsche Sim Racing Summit and all its qualifiers are open worldwide. Drivers must have completed the age of 18 and have Internet access, a valid e-mail address, and either Mac or PC Computer. Online entrants must have an iRacing.com membership as well as the necessary iRacing.com content in their inventory. Void where prohibited by law. Any individuals (including but not limited to employees, consultants, independent contractors, and interns) who have, within the past six months, performed services for Porsche, FUSE, iRacing.com Motorsports Simulations, any organizations responsible for sponsoring, fulfilling, administering, advertising or promoting the Contest or supplying the prizes, persons involved in the creation, development of the Porsche Sim Racing Summit
and/or their respective parent, subsidiary, affiliated and successor companies, and immediate family and household members of such individuals, are not eligible to participate or win prize(s). "Immediate family members" shall mean parents, step-parents, children, step-children, siblings, step-siblings, or spouses, regardless of where they live. "Household members" shall mean people who share the same residence at least three (3) months a year, whether related or not. Potential winners may be required to provide proof of legal residency upon request prior to prize award.
This regulation applies unless there is an exemption approved by the organizer. Individuals which fall into the above mentioned categories have to inquire in written for an individual exemption under porsche@fuseint.com.
Impersonation/Change of accounts
Players are neither allowed to participate with foreign accounts nor to change their account after the first participation. Admins may allow a change of accounts in special cases.
Equipment

Online qualification
Players are allowed to use their own hardware during the online qualifier.
Offline event
To ensure equal fighting chances the Porsche Sim Racing Summit will provide hardware at the offline event. The usage of this hardware is mandatory.
Clothing
During the official parts of the Porsche Sim Racing Summit players are not obliged to wear any official Porsche gear but are able to compete in their own team wear.
Participation Denial
Porsche,FUSE and iRacing reserve the rights to deny the participation for any reason and/or precaution.
Challenge structure

Overview
The Porsche Sim Racing Summit will be held from December 15th to December 16th at the Porsche facilities in Leipzig. In order to qualify for the offline competition players do need to pass an online time attack qualification process via iRacing.com.
Qualification rules
Details:
Vehicle: Porsche 911 GT3 Cup (fee-based vehicle)
Setup: fixed setup
Tracks: Laguna Seca & Brands Hatch (fee-based track)
Mode: Time Attack
Timing: First qualifying period 30.11.2018-03.12.2018 at 23:59 GMT Laguna Seca
Second qualifying period 05.12.2018-09.12.2018 at 23:59 GMT Brands Hatch
Top 15 qualifiers from each track (30 drivers in total) will be invited to the final event. If drivers qualify on both tracks, the worse score is canceled and the drivers placed behind move one position at a time
2 wild card entry slots will be provided for the competition
Qualified drivers will receive a confirmation within 72 hours after the end of the online qualification. Every qualified driver needs to confirm or decline his participation in Leipzig within another 72 hours after they received their confirmation.

Competition related travel
Competition-related travel will be supported by paying a certain amount of money to players as travel support. This travel support will be paid out to all players that have confirmed their travel to Leipzig and that do hand in valid travel documents within a given amount of time (f.e. a booked flight/train ticket).
The following amount will be paid out as a support:
US based players: 900 €
EU based players: 400 €
German based players: 200 €
Player from other regions: 900 €
The hotel as well as the transport to the venue will be fully taken over by Porsche.
Organizer will not replace any lost or stolen tickets (including any event tickets or admission passes), travel vouchers or certificates or similar items once they are in the a participant's possession. No refund or compensation will be made in the event of the cancellation or delay of any travel.
Participants must be legally able to travel internationally and be in possession of all required travel documentation, including but not limited to valid passports. Organizer is not liable if any participant is refused entry or re-entry into any destination/departure country. If, for any reason, travel is delayed, impeded or refused by immigration/border control authorities, participation in the Competition as applicable, may be forfeited (in whole or in part) and the participant will be solely responsible for any additional expenses incurred. Participants acknowledge that Organizer has not and will not obtain or provide travel insurance or any other form of insurance for travel. It is the responsibility of each participant to arrive at the designated gateway airport in time for each flight. Participants as applicable, are each responsible for all in-room charges (e.g., mini-bar, movies), telephone calls, meals, beverages, gratuities, upgrades, personal incidentals, amenities and any other fees and expenses not specifically mentioned in these Terms and conditions of participation. Each participant will be required to provide a major credit card upon hotel check-in and all in-room charges will be charged to the credit card. Any damage to the room attributed to a participant will be the responsibility of the participant as applicable. Organizer bears no responsibility if any event, element or detail of the Competition or the prize is cancelled, postponed or becomes unavailable for any reason. Should any event, element or detail of the Competition or the prize become unavailable, the Organizer shall have no obligation aside from providing the travel portion, minus any unavailable event, element or detail. Each participant winner shall be subject to all terms and conditions printed on any ticket issued in conjunction with the Competition or the prize. In the event any Participant is denied entry into any ticketed event or is removed or barred from any ticketed event location for any other reason, Organizer is not responsible and no further compensation or award will be provided.
Porsche Sim Racing Summit Leipzig
The Porsche Sim Racing Summit will be split into 3 stages. For the first stage the players will be split into 4 race groups which will be determined via a qualification lap and snake-split.
At the second stage players will be paired into teams of two drivers which will continue throughout the rest of the event as a team.
Details stage 1:
32 single racers (30 qualifiers + 2 Porsche wildcards)
Vehicle: TBA at the event
Setup: fixed setup
Qualifying: 1 timed lap only
4 groups of 8 drivers each will be split up after qualifying time (snake split)
Race: 1 race a 20 min per group
Track: TBA at the event
From each of the 4 groups, the first 4 drivers continue to round 2
16 drivers will therefore be eliminated from the competition
Details stage 2:
8 teams (2 drivers each)
Vehicle: TBA at the event
Setup: fixed setup
8 teams with 2 drivers each (drawing process in front of race 1)
Qualifying: Donington Park. One driver, one timed lap only, the qualifier is allowed to race only once in the three main races of this round.
3 races
Race 1: 25 min – 1 x points. Track: TBA at the event (starting grid according to qualifying)
Race 2: 20 min – 1.5 x points. Track TBA at the event (starting grid inverse grid based on points)
Race 3: 15 min – 2 x points. Track: TBA at the event (starting grid inverse grid based on accumulated points)
Points system (single points): 35, 32, 30, 28, 26, 25, 24, 23
The points from the 3 races are added to a total score for the respective team
Details stage 3:
All 8 teams from round 2 continue
The points from round 2 are carried forward
Vehicle: TBA at the event
Race: one 60 min race
Track: TBA at the event
There are three times the points for the final race
Setup: fixed setup
Fuel: limit max fuel tank capacity, fixed fuel level for the start (same for all drivers), set up in a way that at least one pit stop is necessary
Pit stop window for 60 min race: 25 – 35 min with mandatory driver change
Points system (single points):: 35, 32, 30, 28, 26, 25, 24, 23
The final race will be scored with a factor of 3x the regular points. These points will be added up with the points from round 2 to a final total score for the respective team
In case of a tiebreak between multiple teams the team with the best single result from stage 2&3 is going to prevail. If it is still a tie the team with the better qualification lap-time from stage 3 will prevail.
1st place: 15.000 € (7.500 € each)
2nd place: 10.000 € (5.000 € each)
3rd place: 5.000 € (2.500 € each)
Prize money will be paid out to a valid bank account within 90 days after the event.
The official timetable will be:
Saturday:
11.00-13.00 Mandatory media appointment
13.00-14.00 Lunch break
14.00-15.00 Qualification Laps 1st round
15.15-15.45 1st group race
16.00-16.30 2nd group race
16.45-17.15 3rd group race
17.30-18.00 4th group race
Sunday:
until 10:00 Warm-up
10.00-10.30 Drawing process teams
10.30-11.00 Team strategy time/setup
11.00-11.30 Qualification Laps 2nd round
11.45-12.15 1st race
12.30-13.00 2nd race
13.00-14.00 Lunch Break
14.15-14.45 3rd Race
15.00-16.00 Final race
16.15-16.45 Award ceremony and departure
4) On track rules Leipzig
Disconnection
If a driver/teams drops out during the race due to a disconnect there will be no restart of the session. If 3 or more drivers drop during one session there will be a complete restart of the session.
Illegal Actions
Any action that results in an unfair advantage for a player/team is considered illegal. Typical race etiquette applies to all races held at the Porsche Sim Racing Summit. This includes but is not limited to:
Purposely cutting a track
Crashing into another drivers car to gain an advantage
More than 1 change of lines in front of a corner
Intentionally slowing down to gain a certain slot during qualification or race in order to profit from inverse grid
Change of car setups
Any sort of cheating

Standing up
To ensure a uninterrupted process of the competition players must not stand up and/or leave their gaming seat without any allowance by the admins.
General marshaling will be done after the races. Players may open a support ticket after the races. Live-marshaling will be limited to very critical incidents.
Any sort of betting on the races by participating players is prohibited. Infringement of this will lead to a permanent ban from any Porsche or FUSE event.
Forfeit
If a contestant chooses not to attend the venue against prior confirmation he will be permanently banned from any further Porsche or FUSE events. Forfeiting a race during the competition will also lead to a exclusion from the competition.
Protests/Technical issues
Protests or technical issues need to be filed as soon as possible. Late protests will be ignored depending on the circumstances
Decisions/Rulebook
Admins have the right to overrule the rulebook with their decisions to secure fair play. The rulebook may be changed by Porsche/FUSE at any time without any further explanation. Players have to oblige the admins decisions. Any sort of further protest or ignorance of the decision may lead to a exclusion from the competition.
Severability
If a provision of this rulebook is or becomes illegal, invalid or unenforceable in any jurisdiction, this shall not affect:
the validity or enforce-ability in that jurisdiction of any other provisions of this agreement
the validity or enforce-ability in other jurisdictions of that or any other provisions of this agreement

Names, Symbols, Sponsors
Porsche reserves the right to forbid unwanted names, brands or symbols in their competition. This also implies legally protected words or symbols.
Advertisement or promotion for sponsors that are solely or widely known for pornographic, drug use or other adult themes and products needs to be allowed by Porsche in advance.
Confidentiality
Any sort of communication between the Porsche Sim Racing Summit and its participants is strictly confidential and must not be made public without prior permission. Any infringement of this obligation may lead to a permanent ban from Porsche events.
Rights of use
Porsche, FUSE and iRacing reserve the right to use material from all of the matches as well as the material produced during the process of the event. This also implies but is not limited to video-and/or photographic content of the players during the event.
Unsportsmanlike behaviour
Any disrespectful, unsportsmanlike or offensive behaviour connected to the event, Porsche, FUSE or the event´s sponsors may lead to a disqualification and a permanent ban from Porsche events.
If cheating, a virus, bug, catastrophic event or any other unforeseen or unexpected event that cannot be reasonably be anticipated or controlled affects the fairness and/or integrity of this competition, sponsors reserve the right to cancel, change or suspend this event.
Publicity
By accepting a price, players agree that sponsors may use their full name, residence online, in print or any other media in connection with this tournament without any further notice.
Governing law
This competition will be governed by the laws of Federal Republic of Germany and players consent to the exclusive jurisdiction and venue of the courts Federal Republic of Germany for any disputes arising out of this competition.
Privacy Policy
Link zur PP von iRacing: https://members.iracing.com/membersite/termsofuse.jsp
https://members.iracing.com/membersite/privacypolicy.jsp
Link zur PP von Porsche: https://www.porsche.com/international/privacy/