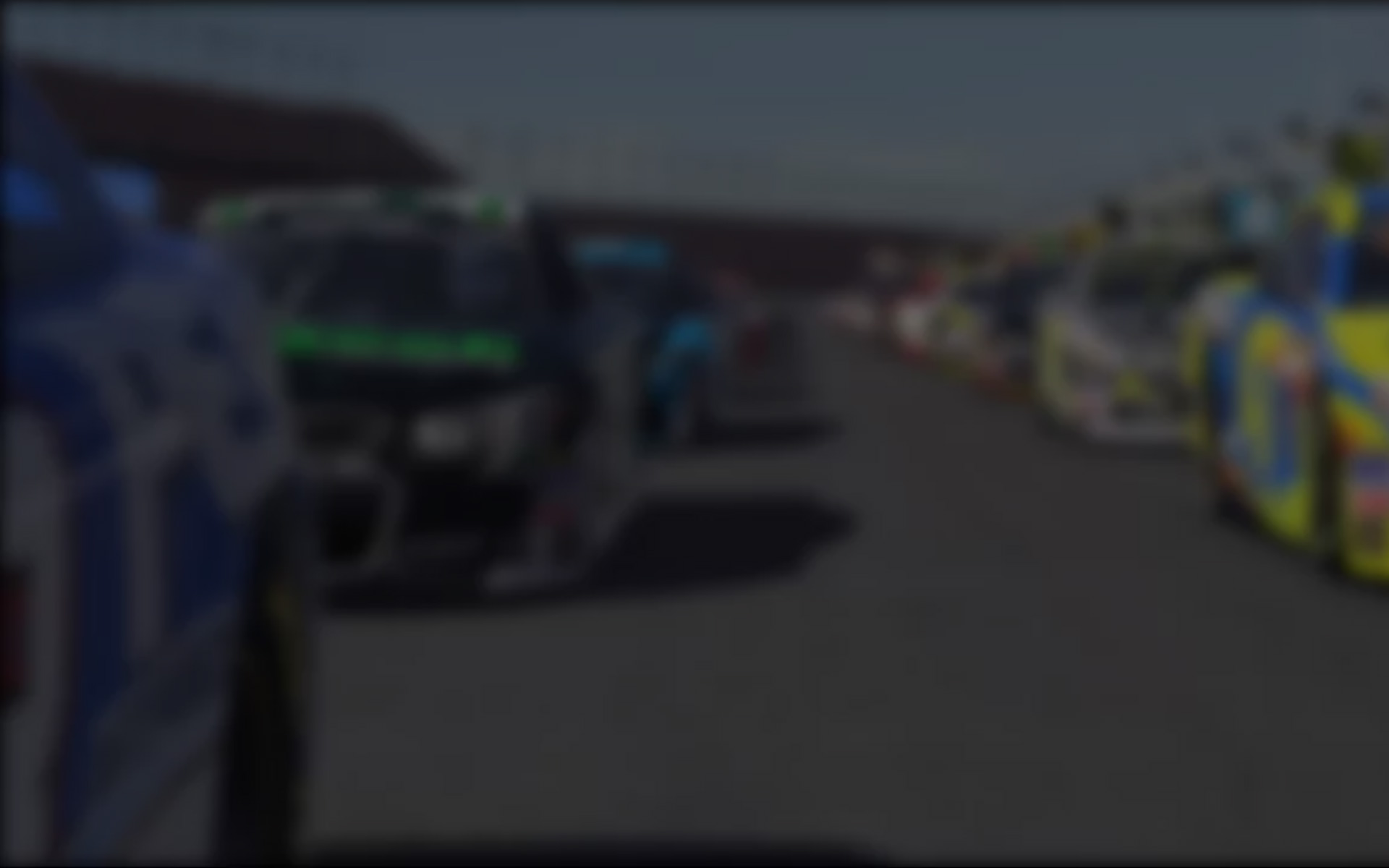 With true Aussie grit, Luke McLean found his way onto the roll-call of iRacing.com World Championship Series Road Racing winners following a hard-fought victory at his 'home' circuit Phillip Island. Despite a disappointing fifteenth place finish in his last race at Zandvoort, the Team Redline sim-racer occupies fifth in the championship standings, barely 50 points off current series leader Klaus Kivekäs. As preparations for this weekend's race at the Barber Motorsports Park got under-way, inRacingNews grabbed McLean, arguably Australia's number one sim-racer, for an insight into his online career, and his path along iRacing's pinnacle road racing championship.
Q:  Tell us a little about yourself… How did you get started in sim-racing? What do friends and family think of it? Do you have any real life track experience?
A:  One day going to the shops my father decided to buy a computer game. It was surprising as he never really showed interest in games, yet there it was, a copy of GP2 by Geoff Crammond.
I gave it a go and my love affair with motor racing began I was hooked.  Initially I started with only a keyboard and than convinced my father to buy me a wheel. I soon got tired of driving against the AI and moved onto a sim called MGPRS2 (Monaco Grand Prix Racing Sim 2). That was my first experience with online racing. The net-code was horrible and you couldn't really race people but I took down a championship and won myself a new TSW2 steering wheel which was worth a lot at the time, especially for a young teen! After that I have been on and off with sim-racing, racing GPL (Grand Prix Legends), GTR2, and currently iRacing.
My family support me, even my father every now and than, will tune in to watch one of the broadcasts on iRacing. And I am also lucky my girlfriend encourages me to do it as well, otherwise it would be difficult to get those practise sessions in!
Real life experiences? Not far after GP2 my father bought me a second-hand kart. I was competitive with pretty inferior equipment, (but) with serious lack of funding and a lack of track time due to family issues, I never got a real shot at real racing. Hopefully one day I get a shot though I'm getting to an age where I am almost too old for anything serious
Q:  Three rounds in to the 2011 iWCSRR and it's been a mixed bag for you.   How would you describe your season so far?

A:  I only decided at the very last minute to compete in this drives World Championship series as I had been a bit demotivated to race. In fact I hadn't driven a lap of iRacing for quite some months up until a few days before Spa (the first race). The FW31 is not an easy car to find the limit in that time, so pace-wise and confidence-wise I was a bit off. I still did a decent qualifying and was running top 10 when I got caught up in a collision of two cars in front.
I put some serious practise in for Phillip Island to try and catch up with the car and found some good pace within myself and came out with a dream result. Zandvoort was another case of bad luck, and was clipped by my team-mate after he was hit on Lap One and this basically ended my race. I had very good race pace there and was sure I'd get a top three, so a lot of potential points wasted.
Q:  Can you described how you felt at getting your first World Championship win on your home circuit?
A:  It felt amazing, definitely one of the best feelings I've had in sim-racing. Everything came together in the race for me and I was proud I pulled off two nice passes and didn't put a wheel wrong. I was obviously fortunate Jesse (Nieminen) dropped, but after Spa's (Round One) bad luck, the racing gods balanced it out for me
Q:  So far this season, it's the series rookies who have been blazing a trail in the championship.  What have the 'veterans' got to do to redress the balance?
A:  All credit must go to them they have been extremely impressive and us veterans have to work harder! Hopefully as the season progresses we can fine-tune our set-ups a bit better and restore the balance.
Q:  There's been lots of talk recently on why each race this season has had a start line incident. What's your view on this?
A:  I think it's a combination of many things that are working against us. The F1 car is tricky to get off the line, as in real life the cars have launch control and other devices to help them get going. If you drop the clutch too early you bog down badly. Also at some tracks people are running longer first gears which can cause big differences in speed off the line which causes trouble.
Another issue is latency and with these cars being so quick, the sim occasionally struggles to predict where people should be and we get very odd collisions and very different damage. For example, someone may get hit heavily multiple times and the car will be completely undamaged, yet in my case at Zandvoort, the slightest clip and my car was totally destroyed. I am not sure how iRacing can improve this; hopefully further advances to the sim will help. Lastly I think we all have to be a bit more patient on Lap One and give more room.
Q:  How important is it to have the backing of a team when competing in the iWCSRR?
A:  It's important because it really helps to bounce ideas of each other and fine-tune set-ups, race strategies etc.
Q:  Do you think teams are too large at the moment?
A:  Possibly, but I don't know how you could cap a team for sim-racing. Maybe in the future with bigger sponsors and bigger money there could be a more serious approach to teams.
Q:  If iRacing were to introduce a team angle to the championship, how would you like to see it organised?
A:  It would be hard to manage. I know for a fact if they forced Team Redline to split into two car teams, all of us would still share set-ups amongst ourselves as we would want to help each other to be better.
Q:  Now you've got a few rounds under your belt, how do you assess your championship chances?
A:  With two unlucky rounds out of three and with only two race drops in the season I really need to try and keep my nose clean and see how it goes from there. At the moment I am aiming to maintain my top five in the standings through to the end.
Q:  What does it take to be competitive in the iWCSRR?
A:  Just like anything in life, you need to put in the hours. Talent is important, but it will only go so far if you don't practise. You also need to enjoy driving, motivation is a big thing.
Q:  What have you been doing to prepare for Round Four at the Barber Motorsports Park?
A:  As a team we have been working at some different set-up directions and just our usual discussions to prepare for the track ahead. Nothing out of the ordinary. Personally I can't wait for the race, I really enjoy racing this series with such a competitive field.
---
You may also like...
---