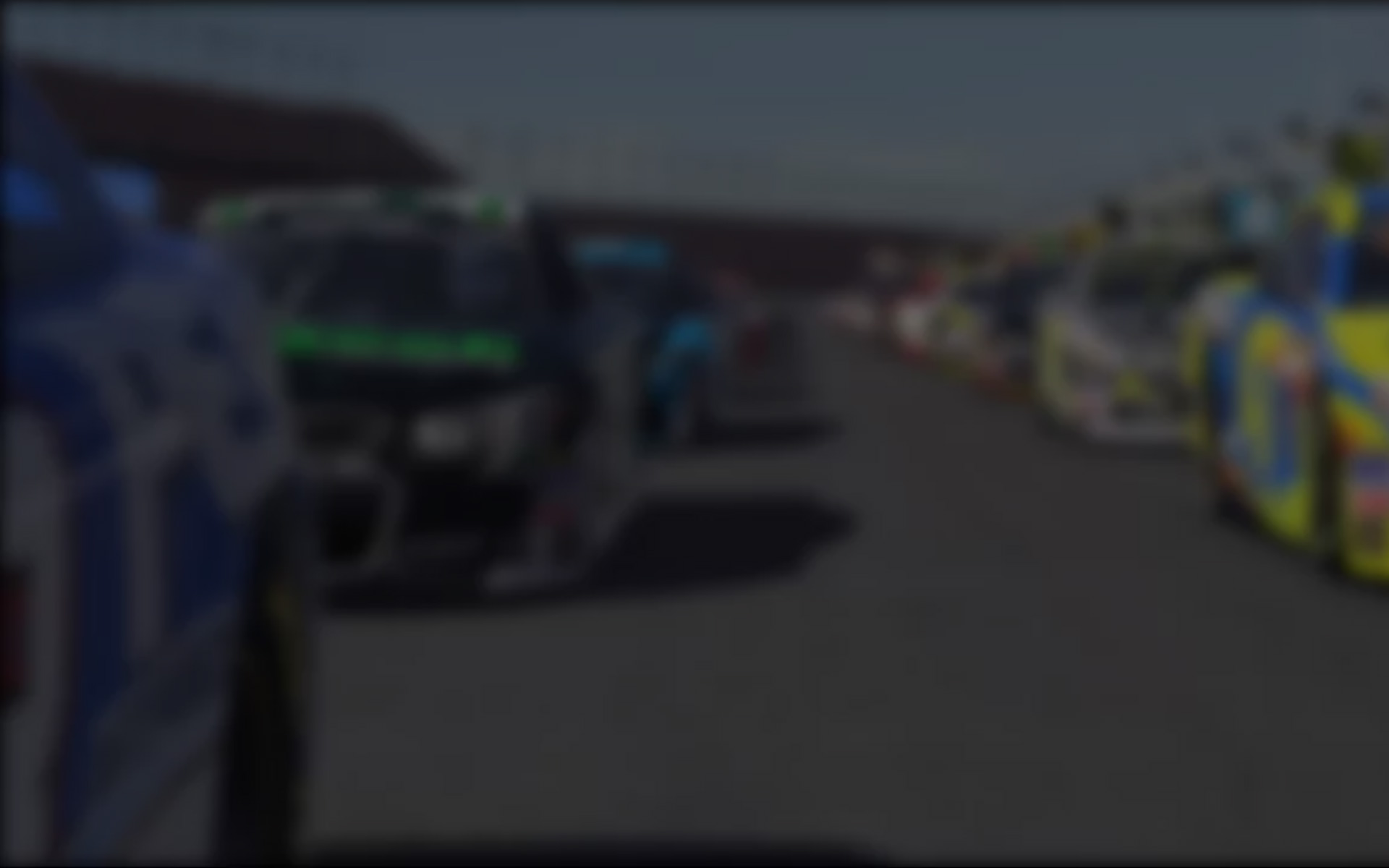 HAGA, TOCHIGI, JAPAN – For the teams and drivers of the Red Sox Racing RUF Track Challenge, time is running out. The series' penultimate round takes place at Twin Ring Motegi, the second of a two-race stint in Japan. Although Twin Ring Motegi lacks the longstanding history and character of classic Japanese race tracks like Fuji Speedway or last week's host Suzuka, this racing venue is unique in its own right, combining intertwining-yet-independent oval and road course layouts. Opened in 1997, the track gets its name from the facility's 1.5-mile egg-shaped oval that twice crosses over the 14-turn, 2.9-mile road course. With separate pitlanes, the circuit could theoretically hold simultaneous oval and road course races! Being able to cater to many different racing disciplines, Twin Ring Motegi has everything one could want in a race course.
Unfortunately, with only 23 RUFs arriving to the paddock, Twin Ring Motegi didn't exactly have everything the fans wanted on the race track. Quite a few favorites in the field, including points leaders Troy Harder and Brad Vincent decided to head back stateside to get an early jump on next week's season finale at Daytona. Those who were here were determined to put on a show, and that started with Paul Hesla earning his third Wil-Trans Pole Position Award with a time of 1:50.467. Already taking solace in a .639 advantage over the second place qualifier, Hesla would also be glad to know he'd be flanked by his Empty Keg Racing teammate, Patrick Guerin, who would be less likely than any other on the grid to attempt any dangerous maneuvers at the start of the race. The EKR duo would line up in front of Joseph Jordan and Gerald Livingston on row two, followed by Reed Rundell and Nim Cross Jr. who make up row three.
Starting Lineup
Row 1 – Inside Paul Hesla Outside Patrick Guerin
Row 2 – Inside Joseph Jordan Outside Gerald Livingston
Row 3 – Inside Reed Rundell Outside Nim Cross Jr.
Row 4 – Inside Les Turner Outside Andrew Humphrey
Row 5 – Inside Tony Duffey Outside John Koscielniak
Row 6 – Inside Terry Daul Outside Dennis Griffen
Row 7 – Inside Kevin Kyle Outside Scott Husted
Row 8 – Inside Alan Hesebeck Outside James Prostell Jr.
Row 9 – Inside Michael Baley Outside Jason Cross
Row 10 – Inside Divina Galica Outside Ed Sutcliff
Row 11 – Inside Dean Moll Outside Ricky Hardin
Row 12 – Inside Tim Trayhan
Race
As expected, Paul Hesla turned his pole position start into an early lead, jumping out to an early advantage over Empty Keg Racing teammate Patrick Guerin, followed by Joseph Jordan. Hesla was fast, but the man on the move was TOC Racing Reed Rundell. Taking advantage of a slow start for Livingston, Rundell was practically fourth at the green instead of his official fifth starting spot, and continued to pick off Jordan for third and Guerin after he bobbled momentarily in the subsequent laps. By the fourth lap, Rundell was second, putting just enough orange in Hesla's mirror to grab some attention. Hesla's lead dipped below one second before the leader began to pull away again, with Rundell pitting first on lap 10. Hesla gave up the lead to Jordan when he pitted on lap 11, and regained it a lap later at the end of the pit cycle.
Gerald Livingston might be asking to give this race another try. After a slow start cost him a chance to keep up with the leaders, Livingston spun under braking trying to avoid contact with Nim Cross towards the end of lap 3. The incident cost the Canadian eight spots, falling from 7th to 15th.
Kevin Kyle wouldn't be any luckier. He lost control of his RUF after turn 5, entered the overpass, but didn't exit! Hard contact with the wall ends his day in 21st. Otherwise, this was a well-behaved grid, with the exception of Tony Duffey. Duffey was caught going nearly 20 MPH over the posted 37-mile an hour pitlane speed limit, and officials issued a stop-and-go penalty. Naturally, his team argued the call, but in a surprising turn of events, officials deemed the incident non-reviewable and moved to disqualify Duffey on the spot before even completing half the lap!
After all had pitted for service, there were still some tight battles to be found all across the racing surface. This included the fight for the lead, despite being late in the race. Hesla still maintained the point, and it was up to Rundell to reel him in. Ultimately, time wasn't on Rundell's side, and though he was able to knock off some of the gap, he still needed to sweep away another 1.9 seconds to catch Hesla, let alone pass for the win. "I gotta hand it to Paul [Hesla]," said an excited Rundell when interviewed after exiting his car in the paddock. "I feel like we had something for him, but he just stayed out of reach." Hesla's teammate Guerin finishes third, followed by Joseph Jordan and Les Turner for the top five.
Sixth place went to Nim Cross Jr., followed by John Koscielniak, Gerald Livingston, Andrew Humphrey, and Dean Moll to round out the top ten. Eleventh through twentieth went to Dennis Griffen, Alan Hesebeck, Scott Husted, Michael Baley, James Prostell Jr., Jason Cross, Ed Sutcliff, Divina Galica, and Terry Daul, Tony Duffey and Kevin Kyle, 20th and 21st failed to finish while Ricky Hardin and Tim Trayhan did not start.
Troy Harder maintains his 8 point lead over Brad Vincent, but Paul Hesla is now only 17 points down in third. Tommy Rhyne is followed by Patrick Guerin, 44 and 63 points back, respectively. In the team competition, Empty Keg Racing leads, followed by Steel Horse Racing, separated by 60 points.
Event results can be viewed at http://rsr.ileaguerace.com/champ/show_event_result/Red-Sox-Racing-League/4264
The season concludes next week when the Red Sox Racing League takes on the Gentleman Jim 24 Laps of Daytona. It won't be long before a champion is crowned!
Awards
Wil-Trans Pole Position Award Winner – Paul Hesla – 1:50.467
Michelin "Better Way Forward" Best Start Award (Most positions gained lap 1)
Dean Moll gained three positions, from 21st to 18th on the opening lap.
Amazon.com Incident-Free from A to Z Award (Incident Free Race)
Four drivers were able finish the race without any incident points. Les Turner, Dennis Griffen, James Prostell Jr., and Ed Sutcliff each earned a bonus championship point for a clean race.
Bosch Spark Plugs Hard Charger Award (Most positions gained start to finish)
Dean Moll gained eleven spots through the race, starting 21st and finishing 10th.
Competitor Post-Race Comments
Reed Rundell, TOC Racing – "Remember last week when we had engine trouble? I do, and one of the things I said was that we were going to come back from that. I am so proud of the TOC boys! We didn't just back into a second place or play some pit strategy – they gave me a car that really had a legitimate shot at taking the whole thing today. From the green flag we were on it, and honestly I think we were a few, uh, moments (the kids are watching!) away from pulling it off, and today's run is a reminder of why a lot of racing H-D motorcycles wear a star-spangled #1!"
James Prostell Jr., Team Caribbean Food Delights Racing – "Pretty satisfied with what we accomplished this week. Didn't get a lot of practice time out there, but not only did we stay with it, we stayed out of trouble. Actually, the only bump in the road we had was getting into it with Ed [Sutcliff], but the officials let me off with a warning. Ironically, Ed and I were two of only four to earn the incident-free bonus points. That will come in handy, especially coming into the finale at Daytona where almost anything can happen."
---
You may also like...
---