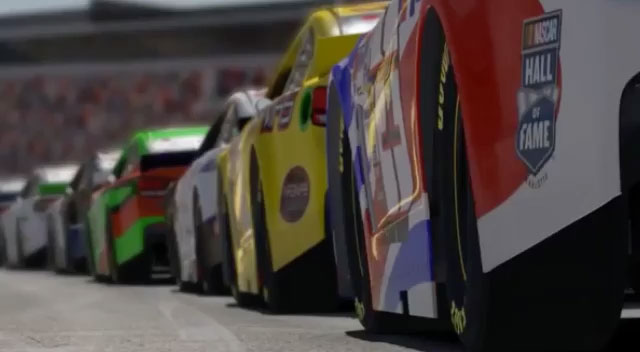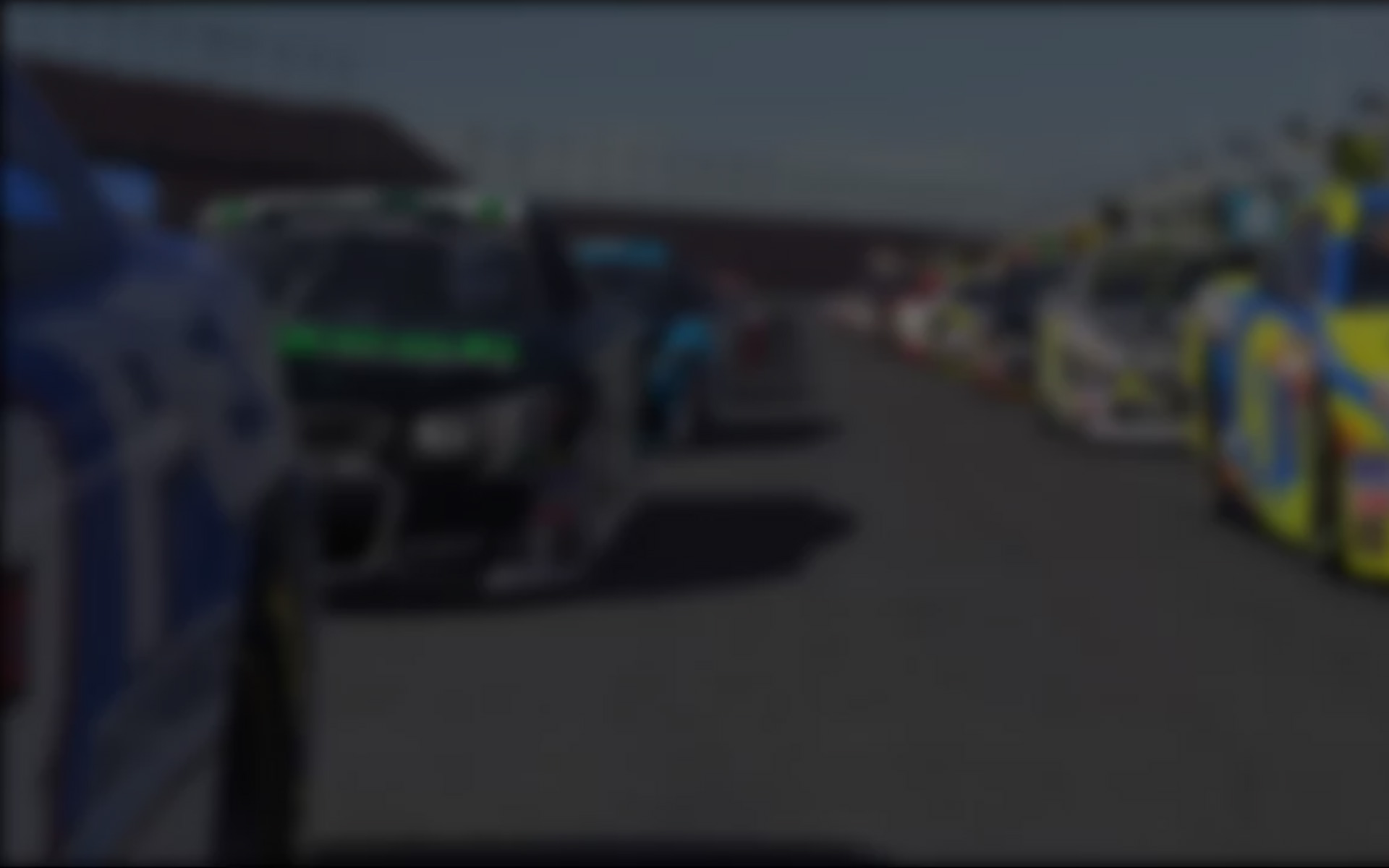 About NASCAR
NASCAR is the largest race sanctioning organization in the United States, administering the vast spectrum of stock car racing in North America from local short tracks and regional series to the Sprint Cup, Nationwide and Camping World Truck Series that play-out each year on the world's foremost speedways.   As NASCAR's official sim racing partner, iRacing organizes and hosts a wide variety of online stock car racing series, including the NASCAR iRacing.com Series World Championship whose champion is recognized each year at the Sprint Cup finale with a cash prize and a NASCAR champion's ring.
About DALLARA AUTOMOBILI
Founded in 1972, Dallara Autombili has developed an enviable record of success around the world, designing and manufacturing cars for a range of different major motor racing formulae including Formula 3, GP2, GP3, Daytona Prototypes, Indy Cars and Indy Lights.  iRacing.com and Dallara Automobili established a close working relationship during the creation of the virtual Dallara IR03/05 IndyCar and its successor, the Dallara DW12.
About MAZDA
Mazda's involvement across the spectrum of professional and amateur North American motorsports is unrivaled among auto manufacturers.  That involvement includes working closely with iRacing to develop digital versions of the building blocks of Mazda's successful open wheel and sports car ladder systems – including the Mazda MX5 Cup/Roadster that also feature prominently in iRacing's driver development system.
About HONDA PERFORMANCE DEVELOPMENT
Honda Performance Development, Inc. (HPD) is Honda's racing company within North America and serves as the technical operations center for Honda's professional and grassroots racing programs.  iRacing engineers collaborated with their HPD counterparts on the development of a number of virtual race cars including the HPD ARX01c sports prototype as well as the Honda Civic 2KC  and Honda HSV-010 as raced in the Japanese Super GT and British Touring Car Championships, respectively.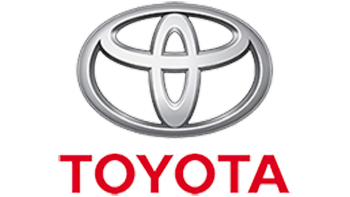 About Toyota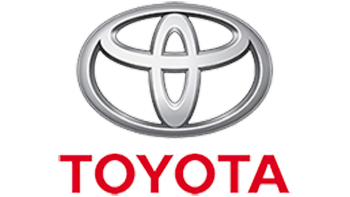 The world's largest automobile maker in terms of production, Toyota became the first manufacturer to produce more than 10 million vehicles per year in 2012.  Toyota also has a rich motorsports history, with success in World Rally, Formula One, sports car, IndyCar, NASCAR, NHRA, USAC and off-road racing competition with victories in the Indianapolis 500, Daytona 24 Hours, 12 Hours of Sebring, Pikes Peak Hillclimb and the Baja 500 and 1000.  iRacing engineers and artists worked with their counterparts at Toyota in developing an exacting online racing model of the NASCAR Gen6 Camry.
About CADILLAC
Cadillac has led the way in luxury autos since 1902, pioneering the electric self-starting engine and computer technology in its vehicles. The company also makes the fastest family of production cars with the CTS-V Series. To validate its brand and history as one of the world's top luxury performance vehicles, the Cadillac CTS-V returned to the race track in 2011, with formidable results.
Team Cadillac won two of the season's final four events in 2011 and posted a flurry of podium finishes to claim second in the manufacturer's battle and in the driver's championship. In 2012, Cadillac Racing's potent CTS-V Coupe race cars dominated Pirelli World Challenge Series competition, which includes some of its most avid competitors, winning four of the first nine races.
The Cadillac Cup, on iRacing.com, features the super-accurate 2012 Cadillac CTS-V Coupe race car currently racing in the SCCA World Challenge GT Series. iRacing worked with Team Cadillac engineers to recreate this digital version.
About FORD MOTOR COMPANY
The Ford Motor Company's motorsports heritage is embodied in a variety of digital race cars developed by iRacing that sport the iconic blue oval, including the SpecRacer Ford, Mustand FR500S and the Ford-powered Riley MkXX Daytona Prototype, while the Ford Falcon FG represents the ultimate in touring car performance embodied by the Australian V8 Supercar Championship Presented by Big Pond.
About SKIP BARBER RACING SCHOOL
The world's best known-racing and driving academy, Skip Barber Racing School has been one of iRacing.com's key partners from the earliest days of the online racing service.  In addition to serving as iRacing's entry level open wheel road racing vehicle, the Skip Barber F2000 is featured in the iRacing.com Skip Barber Racing School Premier Series which awards one and three day school scholarships to its top drivers.  In addition, iRacing worked closely with the Skip Barber Racing School in developing its unique iRacing.com Driving School.
About U.S. LEGENDS CARS INTERNATIONAL
U.S Legends Cars International is the largest manufacturer of race cars in the world, and partners with iRacing.com in making its Legends '34 Coupe one of the key entry-level race cars on the service.  A component of iRacing's basic subscription package, the Legends Coupe has been used by tens of thousands of iRacers to learn the fundamentals of short track racing in the popular Legends Cup series.
About JR MOTORSPORTS
The management company and racing operation for Dale Earnhardt Jr., JR Motorsports competes in multiple racing divisions, including the NASCAR Nationwide Series. JR Motorsports worked with iRacing engineers in developing the service's popular Street Stock car and has assisted a number of iRacers in their efforts to establish careers as professional race drivers.
About VOLKSWAGEN OF AMERICA
Volkswagen of America has long been an active member of the motorsports community, from the Bosch VW Super Vee (aka Mini-Indy) Series to the VW Jetta TDi Cup. The digital version of the Volkswagen Jetta TDi created by iRacing and VW is among the most popular cars on the iRacing.com service, and remains a staple of a number of mixed-class online racing series.
About RADICAL SPORTSCARS
Radical Sportscars is an auto manufacturer and constructor of racing cars based in Peterborough, England.   iRacing.com and Radical Sportscars partnered in building an exacting digital version of the high performance Radical SR8 sports racer, as well as in ongoing promotional programs benefitting both organizations.
About SCCA
Since 1944, SCCA has made motorsports available to American who are passionate about automobiles, speed and competition through its professional, national and regional events.  Since its very early days, iRacing has worked with the Club to fully integrate online motorsports in the competition experience of SCCA members.
About CLASSIC TEAM LOTUS
Established by renowned race car constructor Team Lotus in 1992, Classic Team Lotus maintains and operates vintage Lotus F1 cars for owners around the world under the management of Clive Chapman, son of Lotus founder Colin Chapman.  iRacing.com is proud to have been selected by Classic Team Lotus to build the officially-licensed versions of the Lotus 49 and 79, two of the most significant Formula One cars in history.
About MCLAREN ELECTRONICS
iRacing.com partners with McLaren Electronic Systems in providing the ATLAS Express telemetry system to all iRacers. ATLAS Express enables iRacers to utilize data acquisition and telemetry software similar to those used on every car competing in the FIA Formula One World Championship and on the engine control unit (ECU) used in NASCAR.
About DREAM RACING
Dream Racing is the five-star driving experience at Las Vegas Motor Speedway and the only one where you can get behind the wheel of a real Ferrari race car, as well as a selection of the best exotic cars on the market. No matter which package you choose, we promise to deliver you a once in a lifetime experience. Don't miss this unique opportunity. Visit www.dreamracing.com for more information.
About INTERNATIONAL SPEEDWAY CORPORATION
International Speedway Corporation (ISC), is one of the country's leading motorsports promoters, staging more than 100 racing events annually at more than a dozen of America's finest speedways and race tracks including the Daytona International Speedway, Talladega Superspeedway and Watkins Glen International. iRacing.com is proud that exacting digital representations of every one of ISC's major motorsports facilities are either currently available or scheduled to become available to our members.
About BRITISH AUTO RACING CLUB
Founded in 1912 as The Cyclecar Club, today the British Automobile Racing Club organises races at almost every venue in Britain, including its home circuit Thruxton, as well as the popular British Touring Car Championship race series. iRacing is proud its partnership with BARC will see Thruxton, together with Croft and Mallory Park, added to its growing catalogue of renowned international motorsports facilities.
About MOTORSPORT VISION RACING
Owner/operator of many of the UK's top motorsport facilities, MotorSport Vision Racing is a valued partner in iRacing.com's ongoing efforts to feature world class international race circuits on its service.  Iconic Brands Hatch was among the first European circuits to become available on iRacing, with Oulton Park joining the service in 2011 and Snetterton Motor Racing Circuit slated to be added in the near future.
About SPEEDWAY MOTORSPORTS, INC.
Speedway Motorsports, Inc. (SMI) owns and manages motorsports facilities across the United States which host NASCAR, GRAND-AM and other professional race series including Charlotte Motor Speedway, Texas Motor Speedway and Sonoma Raceway in Sonoma, CA. Through iRacing.com's partnership with SMI, iRacers the world over are able to race on laser-scanned versions of every SMI track.
About WILLIAMS F1
Williams F1 is one of the world's foremost racing teams, with 16 FIA Formula One World Championships to its credit, including nine for constructors and seven for drivers.  Working in cooperation with Williams F1, iRacing engineers developed a digital version of the Williams-Toyota FW31 to offer the ultimate in online road racing performance.
About IMSA
The International Motor Sports Association, LLC (IMSA) was originally founded in 1969 with a long and rich history in sports car racing.  Today, IMSA is the sanctioning body of the TUDOR United SportsCar Championship, the premier sports car racing series in North America. IMSA also sanctions the Continental Tire SportsCar Challenge and the Cooper Tires Prototype Lites Powered by Mazda, as well as four single-make series: Porsche GT3 Cup Challenge USA by Yokohama; Ultra 94 Porsche GT3 Cup Challenge Canada by Michelin; Ferrari Challenge North America; and Lamborghini Super Trofeo North America. IMSA – a company within the NASCAR Holdings group – is the exclusive strategic partner in North America with the Automobile Club de l'Ouest (ACO) which operates the 24 Hours of Le Mans as a part of the FIA World Endurance Championship. The partnership enables selected TUDOR Championship competitors to earn automatic entries into the prestigious 24 Hours of Le Mans.
About GENERAL MOTORS
The world's largest automotive manufacturer is a long-time partner of iRacing.com.  iRacing has worked with General Motors to develop digital reproductions of stock cars, sports cars and other race cars featured across the spectrum of iRacing.com competition including the Pontiac Solstice, Chevrolet Corvette C6.R  and a complete line-up of stock cars from Street Stocks and Late Models to iRacing's versions of the Sprint Cup, Nationwide and Camping World Truck Series.
About BMW
BMW Motorsport is responsible for motorsport-related activities of the BMW Group, a world leader in premium products and services for individual mobility.  BMW has enjoyed success on the motorsport scene for almost a century. Its triumphs include victory at the 24-hour race in Le Mans, winning the Formula One World Championship with BMW Power, and numerous German Tour Car Championship (DTM) and IMSA titles.  Working in close cooperation with BMW and Rahal Letterman Lanigan Racing, iRacing developed a precise, digital version of the BMW Z4 raced in GT competition in Europe and North America.
About Peak Antifreeze
PEAK Antifreeze is the title sponsor of iRacing's top virtual stockcar series. PEAK is owned by Old World Industries, LLC which is among the largest privately-held companies competing in the automotive aftermarket. The Northbrook, Illinois-based company enjoys a presence in various consumer and commercial product markets in more than 30 countries worldwide. Old World's brands include a full line of PEAK® products including Antifreeze, Motor Oil, Washer Fluid, Electronics and Wiper Blades; SIERRA® Antifreeze; Fleet Charge® Fully Formulated Coolant; Final Charge® Heavy Duty Global Extended Life Antifreeze/Coolant; SmartBLADE™ Premium Wiper Blades; HERCULINER® Truck Bed Liner Kits; and BlueDEF® Diesel Exhaust Fluid. For more information, please visit www.peakauto.com. About RUF RUF Automobile GmbH is a manufacturer of high-performance vehicles, including new RUF automobiles, conversions to RUF specifications, the restoration of classic vehicles and the performance enhancement/refinement of Porsche cars.  iRacing is partnering with RUF in creating a digital version of the 730 horsepower RUF RT12R.
About MCLAREN AUTOMOTIVE
The innovation and engineering excellence worthy of one of the world's most legendary motorsport organizations are infused in the DNA of McLaren Automotive and its McLaren MP4-12C GT3.  iRacing is proud to partner with McLaren in developing a state-of-the-art digital version of this GT3 racing version of the first production car wholly designed and built by McLaren since the McLaren F1.
About V8 SUPERCAR CHAMPIONSHIP
Although the V8 Supercar Championship Presented by Big Pond is deeply rooted in Australia and New Zealand, it is rapidly becoming one of the world's leading touring car series with events throughout Asia, the Middle East and, in 2013, the United States.  As the series' official online motorsports partner, iRacing stages its own V8 Supercar Championship Presented by Big Pond which is covered extensively on www.v8supercars.com.au/ and through live Internet broadcasts.
About SRO
SRO Motorsports Group is specialised in the promotion and organisation of motorsport series since 1995. Although primarily concerned with GT racing, with whose revival in the 1990's SRO was inextricably linked, the company also managed 'star-maker' single-seater championships, such as the Cooper Tires British F3 International Series. SRO has offices in London, Paris and Liège.
SRO promotes several championships and series, such as the Blancpain GT series with the Blancpain Sprint Series and the Blancpain Endurance Series, the Avon Tyres British GT Championship and has various franchise agreements including the GT4 European Series.
SRO Motorsports Group is chaired by company founder and CEO Stephane Ratel, who, working with a team of full-time staff and freelancers worldwide, and with the support of the Royal Automobile Club of Belgium, is one of the most respected personalities in the motorsport industry.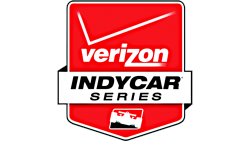 About INDYCAR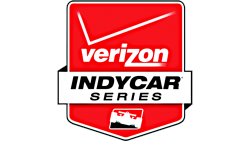 The Verizon IndyCar Series sanctions the world's oldest motorsports championship, including the year's largest single day sporting event: the Indianapolis 500.  As the official online racing partner of the Verizon IndyCar Series, iRacing.com jointly sanctions a number of online IndyCar series, including the Verizon IndyCar Combined Series.
---
Copyright © 2015 iRacing.com Motorsport Simulations, LLC. All Rights Reserved.