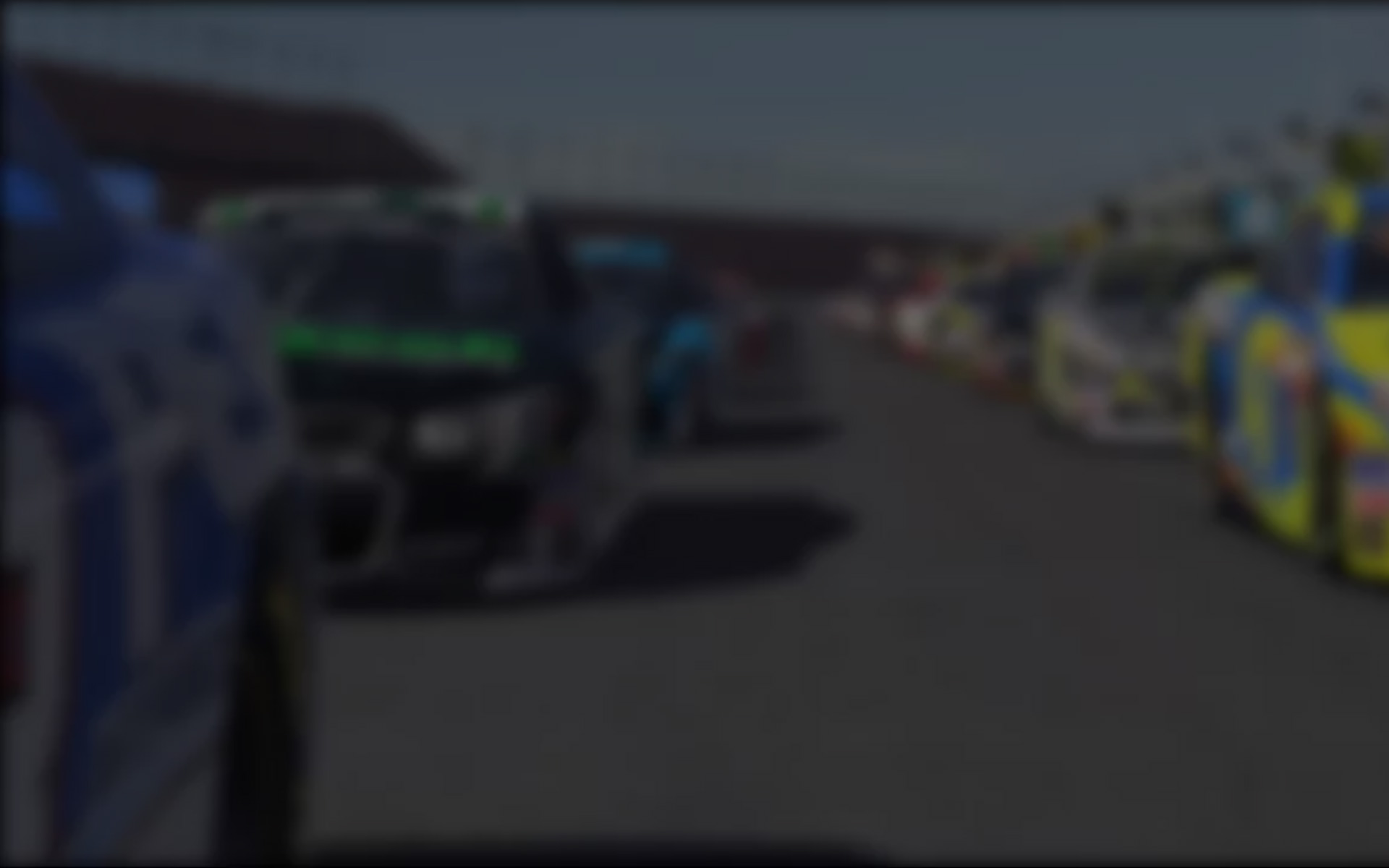 System Requirements
---
Anyone Can Race
Most current-generation PCs will perform effectively on iRacing.com. In the event that a member owns an older computer, an upgraded graphics card could potentially be all that is required to enable the iRacing online driving simulator to operate successfully. Intel-based Mac users can run iRacing using Windows on Bootcamp.
For The Best Experience
However, the member will require a controller to enjoy the full range of experiences afforded by iRacing's racing simulator. Currently, there are several options available, accommodating nearly any budget. A host of steering wheel/pedal combos, gamepads, joysticks, mouse-based control systems, and any version of the Microsoft Windows operating system, supporting touch screen driving are compatible with iRacing.com.
For the most intense online racing experience, however, iRacing suggests a force-feedback steering wheel/pedal control system, when compared with other types of controllers. Some suggested, readily available forced feedback/pedal sets combo are listed on our Wheel & Controllers page.
iRacing also supports many Virtual Reality headsets including popular models from Oculus and HTC.
iRacing System Requirements
Please note the minimum requirements are the bare minimum, just meeting these will produce graphics at our minimum in test mode. For a better experience our recommended hardware specs will be able to run all types of sessions on both dirt and asphalt tracks at medium settings. For enthusiasts, our high-end hardware specs can run all sessions on both dirt and asphalt with the graphics set to high. In order to get the full dirt visual experience on iRacing you will need a computer that is capable of running graphics shaders at medium to high settings.
If you have any questions about your PC or graphics settings, our support staff at support@iracing.com would be happy to help you! Follow us on twitter @iRacingSupport
PC Computers
---
Operating System
Supported: Windows 10 64-Bit, Windows 11 64-Bit
Recommended: Windows 10 64-Bit
---
Processor (CPU)
Minimum: 4 Cores
Some Examples (but not limited to): AMD FX-6300, Intel Core i5-4430, Intel Core i5-2320, AMD Ryzen 3 1200
Recommended: 6 Cores
Some Examples (but not limited to): Intel Core i7-8700K @3.70 GHz, AMD Ryzen 7 3700X or AMD Ryzen 5 3600 or better
High End: 8+ Cores
Some Examples (but not limited to): Intel Core 9-10980XE @ 3.0GHz, Intel i9-9900KS @ 4.00 GHz, AMD Ryzen 9 3900X or AMD Ryzen 3950X
---
Memory (RAM)
Minimum: 16GB
Recommended: 16GB
High End: 32+GB
---
Graphics (GPU)
A gaming graphics card with dedicated memory (vRAM) is required.
Minimum: 2GB Dedicated vRAM
Some Examples (but not limited to): Nvidia GeForce GTX 660 @ 2 GB / GTX 1050 or ATI Radeon HD 7850 @ 2GB / AMD RX 550 or better
Recommended: 6GB Dedicated vRAM
Some Examples (but not limited to): GeForce GTX 1060 with 6GB or AMD RX 580 or better
High End: 8+GB Dedicated vRAM
Some Examples (but not limited to): Nvidia 2080 TI or AMD Radeon VII or better
---
Storage (Available HDD Space)
Minimum: 25GB
Recommended: 50GB (For all cars and tracks)
---
---
Controller
Minimum: Analog game pad, joystick, mouse, touch screen
Recommended: Steering wheel & pedal set
---
Internet Browser
Minimum: Google Chrome or Firefox
Javascript and cookies must be enabled.
---
Internet Connection Speed
Minimum: DSL, Cable, Fiber, 256k or faster is supported
Medium & High Earth Orbit Satellite is not supported.
---
MAC Computers (Intel Equipped)
iRacing can be run with Apple's Boot Camp utility on Intel-equipped Macs. For more information on installing Windows on an Apple Computer, please see your MAC user guide or this site.