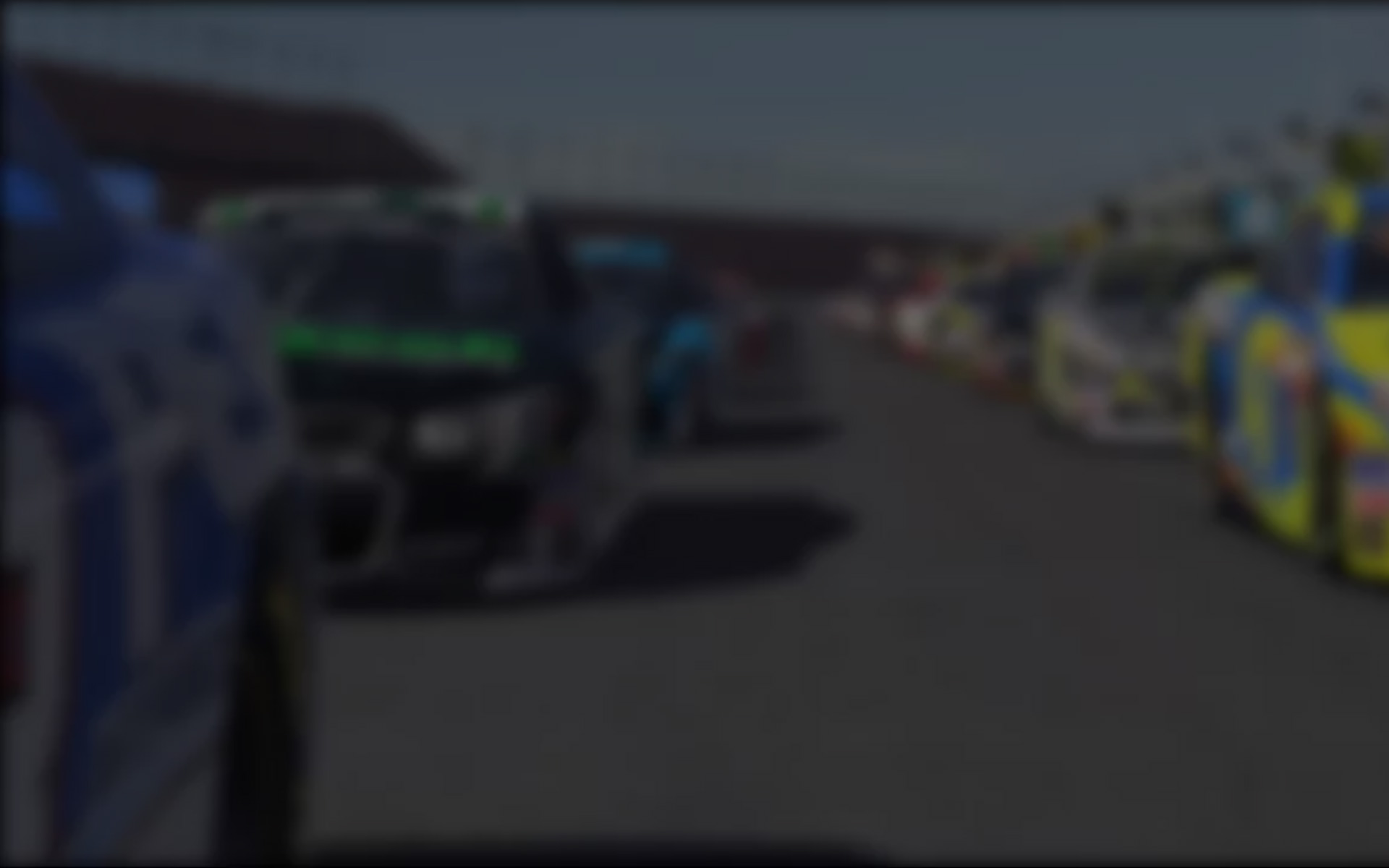 I still very much enjoy the thrill of competition and getting the opportunity to race my son is the best part of it all.
---
Emerson Fittipaldi
2-time Formula One Champion
2-Time Indy 500 Champion CART Champion
iRacing is the most modern racing simulation ever created. Every inch of every track is modeled perfectly. I've used iRacing to learn new courses such as Virginia International Raceway, or to keep the rust off at tracks such as Infineon Raceway. For the hardcore sim racer, this is your dream simulation. For the real-world racer, this is your 'at-home' test vehicle. www.dalejr.com
---
Dale Earnhardt, Jr.
NASCAR Cup Series Driver
2-Time NASCAR Xfinity Series Champion, eNASCAR Coca-Cola Series Team Owner
iRacing is one of the best tools a young (or veteran) racer can use to better their skills. It's a huge part of my weekly regimen preparing for the weeks events. Going to new race tracks has never been easier since iRacing has been around. The scans and data that make up the simulation is second to none. It's truly the only way to stay sharp as a race car driver when you can't be on the race track, and for us racing addicts, it's the perfect fix in-between races!
---
Christopher Bell
NASCAR Cup Series Driver, 2017 NASCAR Camping World Truck Series Champion
3 Time Chili Bowl Champion, 2013 USAC National Midget Champion
iRacing really opened doors for me. Now, it has helped open doors for other racers through the new youth league and iRacing initiatives. With iRacing, kids have a chance to get more publicity and experience behind the wheel. If they enjoy it, not only will the sport have a chance to find not only the next generation of drivers but fans as well.
---
William Byron
NASCAR Cup Series Driver, eNASCAR Coca-Cola Series Team Owner
2018 NASCAR Cup Series Rookie of the Year / 2017 NASCAR Xfinity Series Champion
Any time you log onto iRacing.com, there is a good chance you will be racing against some of the best professional race car drivers in the real world. Trust me, there is no sim site more realistic, with the quality of online racing and, more importantly, the ease of use than iRacing.
---
Ron Capps
2016 NHRA Funny Car Champion

Whether racing just for fun or doing serious preparation, iRacing is always in my favorites folder. The detail in the cars and tracks is very impressive. When I'm missing my mile and a half oval stock car fix back here in Europe, I can get straight online and get it right here.
---
Nick Tandy
Porsche Factory Driver
24 Hours of Le Mans & Daytona 24 Winner
The way those guys took our information and transferred it into the sim is remarkable! The dirt Late Models are amazing to drive and the sim gives you a rush of adrenaline that no other game can come close to. Truly a blast!
---
Clint Bowyer
NASCAR Cup Series Driver
Owner of Clint Bowyer Racing, eNASCAR Coca-Cola Series Team Owner
iRacing is good training. It's good to be able to race against other good drivers online. It brings you the kind of pressure you can have on a race weekend when you race against real people. It's the same as the real world where you only get one chance: if you crash, you're done! Just like real.
---
Simon Pagenaud
2016 Verizon IndyCar Series Champion

It's really cool! I use iRacing a lot before I go to every race to try and get a feel for the racetrack. It's so realistic. It's cool how the changes can really relate to real racecars . . . and it's fun.
---
Joey Logano
NASCAR Cup Series Driver
2018 NASCAR Cup Series Champion / 2007 NASCAR Busch East Series Champion
The iRacing tracks are spot on, plus you're racing against real people. The other day I passed a guy at Lanier Speedway and he came on the voice chat and said, 'Is that you Will? It's me, Oriol [Servia].' When I told him it was me, Oriol said, 'If I'd known that, I wouldn't have let you past so easily!'
---
Will Power
2018 Indy 500 Champion
2014 Verizon IndyCar Champion
Nothing even comes close to iRacing's Dirt racing. From the track surfaces to the cars. It's the next best thing when I can't hop into my real Sprint Car.
---

Kasey Kahne
Former NASCAR Cup Series Driver
Owner & Sprint Car Driver at Kasey Kahne Racing
I have learned some of the Indy tracks through iRacing and it is great to see that the game just keeps improving.   The physics are great! Me and my son Eduardo are having so much fun going through the license phases together.
---
Rubens Barrichello
Formula One & IndyCar Driver
iRacing.com is the number one racing simulation out there. Every track has been perfectly modeled, from every bump to every surface change; it challenges the driver to adjust their driving style to suit each individual situation, as you would have to in real world racing. It is also great for learning new tracks or to serve as a refresher.
---
Jordan Taylor
2015 24-Hours of Le Mans Class Champion
2013 GRAND-AM Rolex Series Daytona Prototype Champion
iRacing is as realistic as you can get. They do a phenomenal job with graphics and (car) set-ups, and I use it as a tool each and every week to better my career. iRacing definitely helped me prepare for the ARCA race at Pocono and my NASCAR Xfinity Series races.
---
Ty Majeski
NASCAR Xfinity Series Driver
Multi-Time Late Model Series Champion
Today, more than ever, it's important to be competitive right out of the box. iRacing.com gives me that edge by being able to prepare before I arrive at the track. The cars and tracks are amazingly accurate! On the flip side, it's simply a blast to race online against friends, fans and drivers from all over the world.
---
Brad Keselowski
NASCAR Cup Series Driver
2012 NASCAR Cup Series Champion
I am very impressed with the realism of the iRacing simulation. Like many of the other IndyCar drivers, I use iRacing to get to know tracks before I even get out on the actual track. Plus it's a lot of fun!
---
Takuma Sato
2017 Indy 500 Champion
IndyCar / Formula 1
iRacing is by far the best racing simulation out there. It's shocking how finely detailed the tracks are; the visual cues and references points are right on the money. And anything you can adjust on a real car you can adjust on the iRacing version and the effects are the same.
---
Ryan Hunter-Reay
2014 Indianapolis 500 Champion
2012 IndyCar Champion
iRacing is such a useful tool each and every weekend. It was even more beneficial than normal with it being at a track (Roval) where no one had real world laps and getting seat time was a premium. Just another reason why iRacing is such a big tool and a benefit to the drivers and teams.
---
Chase Briscoe
2018 Charlotte Roval NASCAR Xfinity Series Winner
2016 ARCA Series Champion
I spent time on Road America where they had an open practice. It was really cool. There were about 60 guys and it was just like a real practice session. One of the guys sent a set-up over digitally and it really helped.  I rely on iRacing to get me up to speed in a situation like that.
---
Carl Edwards
Former NASCAR Cup Series Driver
2007 NASCAR Xfinity Series Champion
iRacing is as real world as you can get. The graphics and the handling are by far the best I have seen out of any simulation program. And when I'm not home, I can bet my son, Sebastian, is on it racing someone from somewhere around the world.
---
Juan Pablo Montoya
IndyCar Series & 2013 Rolex 24 Champion
NASCAR Cup Series, Formula One
It's pretty realistic, right up to the part of me wiping out! It doesn't hurt near as bad. It's pretty amazing!
---
Tony Stewart
3-Time NASCAR Cup Series Champion (2002, 2005, 2011)
1997 IndyCar Champion
Since my first ever race on iRacing, I was addicted to it. The cars and tracks are so realistic that I'm using it for real race preparation! On top of it, it's so much fun to compete against other race car drivers and real sim pros!
---
Sven Muller
2016 Porsche Supercup Champion
Porsche Motorsport Factory Driver
I use iRacing for two reasons: work and fun. I prepare my races by learning the tracks I don't know and by creating a routine with a similar gear set-up to real life. The track details are incredibly good and so is the car physics. The other side is the fun of it, to be able to race to real famous drivers all around the world, it's very cool.
---
Filipe Albuquerque
IMSA WeatherTech Sportscar Championship Series Driver
I am on iRacing as much as I can. It's amazing how real the tracks and the racing are. The iRacing simulation is a tremendous amount of help. It lets me take some laps on a track I have never seen before.
---
Travis Pastrana
NASCAR Nationwide and K&N East Driver, 10 time X Game Gold Medalist, 2001 AMA Supercross Champion

iRacing has been a great tool for me to learn the race tracks we go to, especially the road courses where I don't have the experience. On the ovals, it really helps me to get re-familiar with the track, coming to pit road, and where the bumps are! The most realistic program to get the job done
---
Ricky Stenhouse Jr.
NASCAR Cup Series Driver
2013 NASCAR Cup Series Rookie of the Year / 2011, 2012 NASCAR Xfinity Series Champion
Our race engineers provide me with the set-ups they are planning to use at a track and I test them on iRacing - 99% of the time, the results we get on iRacing translate to the real track accurately.
---
Oswaldo Negri, Jr
IMSA Weathertech Sportscar Series
I really enjoy driving on iRacing.com, it is great fun and a great product. I am getting my friends going on it because I know they will love it as well. The selection of cars and tracks is great and incredibly realistic.
---
Scott Speed
'15, '16, '17 & '18 Rallycross Series Champion
NASCAR Sprint Cup, Formula One and IndyCar Driver
iRacing.com is the best racing simulator hands down. Not only for the accuracy of the laser scanned tracks and cars, but also anyone can sign up and be racing against professional drivers from across the world who like me, use iRacing as a tool to improve driving skills. Not only does it have a lot of use for race preparation and practice, it's a lot of fun!  Come take us on!
---
Shane van Gisbergen
V8 Supercar Driver
Blancpain Endurance Series Driver
I use iRacing all the time. We have a sim racing chassis set up in the race shop. It's a big help when there's long breaks in the schedule between oval or road races. It really helps you get back in the swing of things when you haven't raced one discipline or the other for awhile . . . plus it's quite a lot of fun!
---
Josef Newgarden
Verizon IndyCar Series Driver

iRacing has no competition, it's the closest you can get to the real thing! I wouldn't waste my time on anything else out there.  The tracks are inch perfect, the cars behave so realistically, and you race against real people which is so much fun!
---
Stefan Wilson
Indy Lights/IndyCar; 2007 McLaren Autosport young driver Award Winner.

Most professional athletes can practice seven or eight hours a day, but with restrictions on testing, racing drivers do not have that opportunity. The racing video games that have become available in the last few years have helped, but iRacing is a BIG step forward. The cars and tracks are so realistic.
---
Oriol Servia
Verizon IndyCar Series driver

Regardless of what you drive, for real-world racers iRacing is a tool.  The bumps, the elevation changes, how you drive the track - it's dead on. At Mazda Raceway Laguna Seca, Turn 6 is for me the toughest corner because it is so fast and so edgy. And in the sim it feels exactly the same as in real life; you kind of hold your breath and hope you come out the other end.
---
AJ Allmendinger
NASCAR Xfinity Series Driver and NBC Sports analyst
2012 Rolex 24 Champion, 3-Time NASCAR Cup Series Race Winner
I'd never driven any kind of car on the Phoenix oval. But running PIR on iRacing really helped me get up to speed quickly. What really impressed me was just how straightforward it is to get the system up and running on your computer. I just downloaded the iRacing software, followed the Quick Setup guide and in no more than an hour I was on track. The whole process was seamless.
---
JR Hildebrand
Verizon IndyCar Series Driver

There is a sense of realism while driving any car on iRacing that is really enjoyable. The accuracy of the tracks is also really helpful when getting ready for a race. Racing online with a bunch of people is always fun and exciting, and it never gets old!
---
Conor Daly
Verizon Indy Car Series Driver
GP3 Series & 2010 Star Mazda Champion
iRacing is far and away the most realistic driving simulation I've ever seen. The graphics are stunning, the tracks look virtually identical to the real thing, and the cars move and react in a way that will train you to be a better, smoother driver. I am addicted!
---
Alex Gurney
2009 & 2007 IMSA champion

iRacing is great.   We use it as part of our preparations for tests and races to re-familiarize ourselves with tracks we haven't seen in a year's time.   Plus it's a lot of fun!
---
Scott Sharp
IMSA & WEC driver and team owner
IndyCar, IMSA champion
No question iRacing is a revolution for young drivers, something I didn't have 18 years ago when I started.
---
James Davison
Driver for TRG/Aston Martin in Tudor United SportsCar Championship
iRacing is a great tool at the disposal of every race car driver. Whether it's a road course, short track, or a superspeedway, nothing beats the iRacing's accuracy. If you want to have fun and be ready for your next race, iRacing.com is where it's at!
---
Ryan Preece
NASCAR Monster Energy Cup Series Driver
2013 NASCAR Whelen Modified Tour Champion
I'm on iRacing on a near daily basis. It helps to keep the rust off by simulating real life situations by racing with such a wide variety of great drivers. I make multiple laps on the tracks I have never been to before and when I race them in real life, it feels like I have been there a hundred times. And on top of all that...it's plain out fun!
---
Matt DiBenedetto
NASCAR Cup Series Driver
United Auto Racing Association-Rookie of the Year
As a driver I get lots of opportunities to drive on different sims and racing software. There is no question iRacing has by far the most realistic cars, tracks and head-to-head racing. The others don't even compare.  Once you try iRacing you'll be hooked for life.
---
I'm on iRacing daily and think it's a huge help and very fun!
---
Timmy Hill
NASCAR Cup Series and NASCAR Xfinity Series Driver
2011 NASCAR Xfinity Series Rookie of the Year
iRacing is so accurate with cars, circuits and setups, and together with my Hyper Stimulator simulator, it can't be anything but a great help. Whilst being a lot of fun, it gets me in the same competitive mental zone as the real thing and helps me work on being at my best under pressure.
---
Will Davison
Australian V8 Supercar Driver – Ford Performance Racing
2009 Bathurst Winner
Before iRacing I never been a simulator fan,  actually never even played racing games.  I came here hoping to find a good software to practice and be ready for the switch from single seater to GT cars.. Found that,  but also stayed for the incredible fun having racing online!
---
Alex Fontana
McLaren GT Academy
Blancapain Endurance Series
iRacing has been a huge part of my preparation as a racing driver. The car and track model accuracy is unprecedented, and the intensity of the online racing is great training.  Plus it's great fun. I've driven various race car simulators but, for me, iRacing is still the best I've come across. iRacing has for sure made me a better race driver.
---
Richie Stanaway
WEC Driver
2012 Formula Renault 3.5 Series driver
After competing on dirt tracks, I now am seeing big pavement tracks for the first time, but because of iRacing, I'm familiar with my surroundings before I ever turn a real-life lap. When I'm not at the track or in the shop, this is one of the best ways to bring a little fun into my day.
---
Kevin Swindell
NASCAR Nationwide Driver

As a rookie in the NASCAR Camping World Truck series, I used iRacing to learn the new race tracks. It's amazing how accurate iRacing is - not only the layout of the track but the track surface and the signage, which is critical for landmarks. Even the feel and handling of the truck was right . . . not to mention racing on the sim is just plain fun!
---
Colin Braun
2014 Rolex 24 Class Winner
IMSA & GRC Driver
The iRacing V8 Supercar is exactly how it handles in real life … the longer we worked on it the better it got … I think this will change the game in the case of the V8 Supercar Online Series.
---
Scott McLaughlin
V8 Supercar Dunlop Series driver

When I started to race IMSA, I didn't know four or five tracks so I bought a seat, a steering wheel and a subscription to iRacing. I bought the Corvette C6.R because it was good to learn the tracks with a powerful, front-engine, rear wheel drive, sports car.
---

Bruno Junqueira
IMSA/IndyCar/F3000 champion

iRacing gives race drivers the opportunity to train and to simulate test days more realistic than any other simulation. I used iRacing to train for my races in Formula Renault 1.6 and I finished fifth at Zandvoort at the first race, without even one test day, which shows how accurate the iRacing tracks are.
---
Laurents Hörr
Driver in Formula Renault 1.6
German Karting Champion 2013
I use iRacing as a wake-up call for my brain. It's been part of my race preparations for a long time.  The Wednesday before a race, I spend one or two hours driving the track, visualizing where I'll be racing.
---
Max Papis
GRAND-AM champion
Two time Rolex 24 at Daytona winner
You develop reference points around the track on iRacing and when you get to the real track they are the same. Plus I've always enjoyed gaming, so with Bruno Junqueira and Oriol Servia, we are enjoying some iRacing competition between us.
---
Cristiano da Matta
IndyCar champion, Formula 1

iRacing is a very valuable tool for learning new tracks. It also helps sharpen your racecraft. There are some seriously quick sim-racers out there, and the concentration you need to run consistent laps with someone in your mirrors is the same whether it's online or on the real track.
---
Brandon Davis
Driver for TRG/Aston Martin in Tudor United SportsCar Championship
iRacing was a key factor in the success of my first oval race in a NASCAR Nationwide car at Loudon. Gaining seat time and learning the nuances of the car, the track, and working on various lines was crucial in getting me up to speed. iRacing will become an even more important tool for future drivers because if you aren't getting the edge from the additional seat time, your competitor will be.
---
iRacing is unmatched as a sim. It has literally become my home test track! For people looking to experience the thrill of auto racing without the expense of the real thing, iRacing is the place to be.
---
Matt Plumb
GRAND-AM Rolex Series and Continental Tire Sports Car Challenge

Just yesterday I was on iRacing for awhile around Indianapolis (Motor Speedway). This morning I got in the car and the first lap was full throttle, just like I'd been in the car all night. Your mind is already warmed-up and ready to go, then it's just a matter of getting your body senses up to speed. -- on the eve of his 2014 Freedom 100 Indy Lights victory www.gabbychaves.com
---
Gabby Chaves
Indy Lights Driver
2013 Indy Lights Series Runner-Up / 2014 Freedom 100 at Indianapolis Winner
No other training tool has helped me as much as iRacing. My training regime with iRacing began two years ago and I continue to spend hours on my personal simulator prior to events or test days.
---
Dominic Cicero
IMSA Series driver

Formula One teams have made increasing use of simulation technology over the past several years. Now, iRacing.com has brought the same benefits to everyone else in motorsport. It's real seat time without the cost of taking the race car to the track.
---

Chris Dyson
2001 ALMS LMP1 Champion & 2003 ALMS LMP675 Champion

 iRacing is a tremendous amount of fun and can also be very educational. Though I am definitely an oval racer the road courses provide me the chance to learn how to maneuver different turns and still have fun . . . even when I'm off in the grass.
---
Frank Kimmel II
ARCA driver and son of 9x ARCA series champion Frank Kimmel

iRacing has become a very important tool to me as a race engineer when it comes to understanding what my driver is experiencing. Unless you've felt the car step-out over the crest of the hill in Turn 5 at Mid-Ohio, you really don't understand what the driver is experiencing. Any engineer looking to improve communication with their driver should be using iRacing.
---
Tom Brown
IMSA/IndyCar race engineer

iRacing is not only a fun hobby but an invaluable tool for practicing.  As a clubman racer in the UK, finite budgets mean testing is a limited commodity. Being able to jump into a Radical to test your line through Paddock Hill bend, without leaving the comfort of your home is just awesome. I would recommend that race fans and competitors alike look to iRacing to bring the experience of real world racing into the home.
---
Nick Boon
Driver, Clio Cup Championship

There are so many incredible opportunities for Dallara, being a world wide racing car and high performance road car manufacturer, to improve its own products, designs and engineering activities through a strong cooperation with iRacing. I am very excited about that. But this is not enough to describe it: I am very excited about the partnership with iRacing people who I personally know and trust as I am convinced that people are the ultimate competitive advantage for every company.
---
Andrea Toso
Head of R&D and US Racing Business Leader, Dallara Automobili
I actually met David Kaemmer several years ago when he was with Papyrus. I truly believe he is the best in the business when it comes to racing simulations. I'm really impressed with the iRacing format. It helps develop self-discipline in your racing.
---
Bobby Labonte
2020 NASCAR Hall of Fame Inductee
2000 NASCAR Cup Series Champion
iRacing is equally beneficial to a driver who's brand new to the sport or someone with 20 years experience. A new driver can learn all the right skills and avoid picking up bad habits. Somebody with experience can reconfirm their feel for a particular track and hone their skills. Either way, you can get prepared without all the cost of going to the track and running the real cars.
---
David Green
1994 NASCAR Busch Grand National Champion

Seat time; where to get it and how to make the most of it, a constant struggle for any up and coming racer. In pursuit of my racing dream I referenced iRacing more times then I could count.  I encourage those who have not yet experienced it to give it a shot; you'll be pleasantly surprised at how soon you'll be relating simulation to the real world!
---
Michai Stephens
2013 Skip Barber Racing School INDYCAR Academy Shootout champion
2014 Team USA Scholarship recipient
I've been fortunate to drive on a lot of great tracks, but iRacing is perfect at filling in the gaps on places I've never been and helping me understand the nuances of the tracks in the NASCAR Nationwide Series. Having this in your house can turn any day into a test day, plus it's always fun to compete against other sim racers from around the world.
---
Josh Wise
NASCAR Sprint Cup Series Driver

Having been involved in the development of the Williams F1 simulator from its early days I know how important it is in a simulator to drive around accurately recreated laser scanned tracks, not only from a driver learning and familiarization perspective, but also as an engineering tool.
---
Dave Kirkman
Simulator Engineer, Williams F1

iRacing helped me learn tracks I didn't know before and then go to them and win podiums in the Firestone Indy Lights series. Now I can spend hours playing iRacing on my computer and call it work!
---
Dan Clarke
IndyCar/NASCAR/CASCAR

iRacing.com allows people of all ages and experiences to race on an even playing field while learning about driving techniques and car control. There is no doubt iRacing.com helped improve my driving skills and race preparation.
---
Marcos Ambrose
2003, 2004 Australian V8 Supercars Champion
Former NASCAR Cup Series Driver
Think of the benefits that can arise from a driver and an engineer working together on iRacing. The engineer now has exclusive access to the driver, listening to his real time feedback, asking questions without fear of causing an accident by interrupting the driver's concentration. With iRacing you can make set-up changes almost instantaneously, changes that are not possible to make at the track during a race weekend owing to time constraints, How can you not have iRacing as a weapon in your arsenal?
---
David Cripps
IndyCar race engineer

iRacing's tracks are spot on. I used it a lot in preparing for my first test in a Daytona Prototype at Daytona Speedway. When I got to the track for the first time, I felt like I knew it already and was able to get up to speed quickly.
---
Sage Karem
2013 IndyLights Champion
Chip Ganassi Racing at 2014 Rolex 24 Hours of Daytona
With the championship on the line, I used the iRacing.com simulation to prepare for the KONI Challenge finale at VIR. The vehicle dynamics are spot on. I could actually sense the rotation and load transfer as if I were in the real car.
---
Adam Burrows
2007 GRAND-AM Koni Challenge Street Tuner Class Champion

iRacing helps with mental concentration and race craft. The cars and tracks are extremely accurate, and that in itself makes iRacing the best simulation I've driven. Whether it's used as a serious training tool, or for some fun with other online racers, iRacing ticks all the boxes.
---
Mark Winterbottom
V8 Supercar Series
iRacing is fantastic for everything from learning a track and its lines to practicing advanced race craft and tactics. The laser-scanned tracks are perfect; every lap is relevant to real life and it means I can start a race weekend ahead of my opposition, even at a track I haven't driven before.  It's also a great community to be part of; a great way to mix competition with making new friends. www.michaelepps.co.uk
---
Michael Epps
VW Racing Cup Driver
Driving the perfect lap is all about executing a plan for that lap. The iRacing simulation is so accurate, you can develop and master that plan at a fraction of the cost of trying to do it in a real car.
---
Rob Slonaker
Professional Driving/Racing Coach / former Skip Barber Racing School Chief Instructor

After six years of iRacing I sat in a real race car at Sebring for the first time during my Skip Barber school. Nothing was a surprise because my brain had already experienced dozens of laps in the same car on the same track in iRacing. This happened again at my next event at Road Atlanta. It shows the detail that iRacing provides and why iRacing is the best motor sports simulation.
---
Ben Waddell
Skip Barber Racing Scholarship Winner
iRacing is the best motorsports simulation out there. The tracks are spot on, right down to the bumps, and the cars react just like the real thing. I used it during the Grand-Am weekend at Daytona after one of the Koni Challenge practices, and I learned some things I missed in the session. The price of iRacing is cheap for the amount of seat time you get -- and the amount of fun you have.
---
Andrew Caddell
2008 Ford Racing Mustang Challenge Champion

iRacing has definitely helped keep my skills sharp and ready for upcoming races. I have found iRacing to be so effective that I decided to have my two boys use iRacing instead of go-karts, especially during the hot Arizona summer months. Me and my boys really enjoy spending time racing on iRacing every chance we get.
---
... online track time is very valuable, and I'm saving a ton on tires
---
Leighton Reese
Grand Am GT Class Team Owner & Driver, Banner Racing

iRacing is the closest that many of us will ever get to driving a real race car.  The realism is unmatched, and the constant physics improvements really separate the sim from the rest.  Overall iRacing is a ton of fun, and that's the most important part.
---
Ray Alfalla
iRacing Member & 2011, 2012 & 2016 NASCAR PEAK Antifreeze Series Champion
Cape Coral, Florida, USA
iRacing is the most enjoyable and realistic simulation available and it keeps getting better. The tracks are fantastic and identical to the real ones, like I found out at Road Atlanta. You can race just for fun but I also really like the competition in the higher series. Winning the iRacing.com World Championship Grand Prix Series is my best achievement in sim racing and the competition keeps me coming back for more.
---
Greger Huttu
Four Time Champion - iRacing.com World Championship Grand Prix Series/Intel GP Series World Final
iRacing.com is the most professional racing simulator out there, especially because of its service.  I believe it's the best replication of online racing compared with real motorsports.
---
Hugo Luis Calmon
iRacing Member & 2011 iRacing.com World Championship Grand Prix Series Champion
Rio de Janeiro, Brazil
There were so many things I've learned from competitive sim racing that put me ahead of a lot of other drivers. iRacing isn't only useful for learning tracks, but for knowing how to race smart, thinking ahead, blocking everything out of your mind and doing what needs to be done to win the race.
---
Wyatt Gooden
2009 iRacing VW Jetta TDi champion; 2010 SCCA Pro Racing VW Jetta TDi Series Rookie of the Year