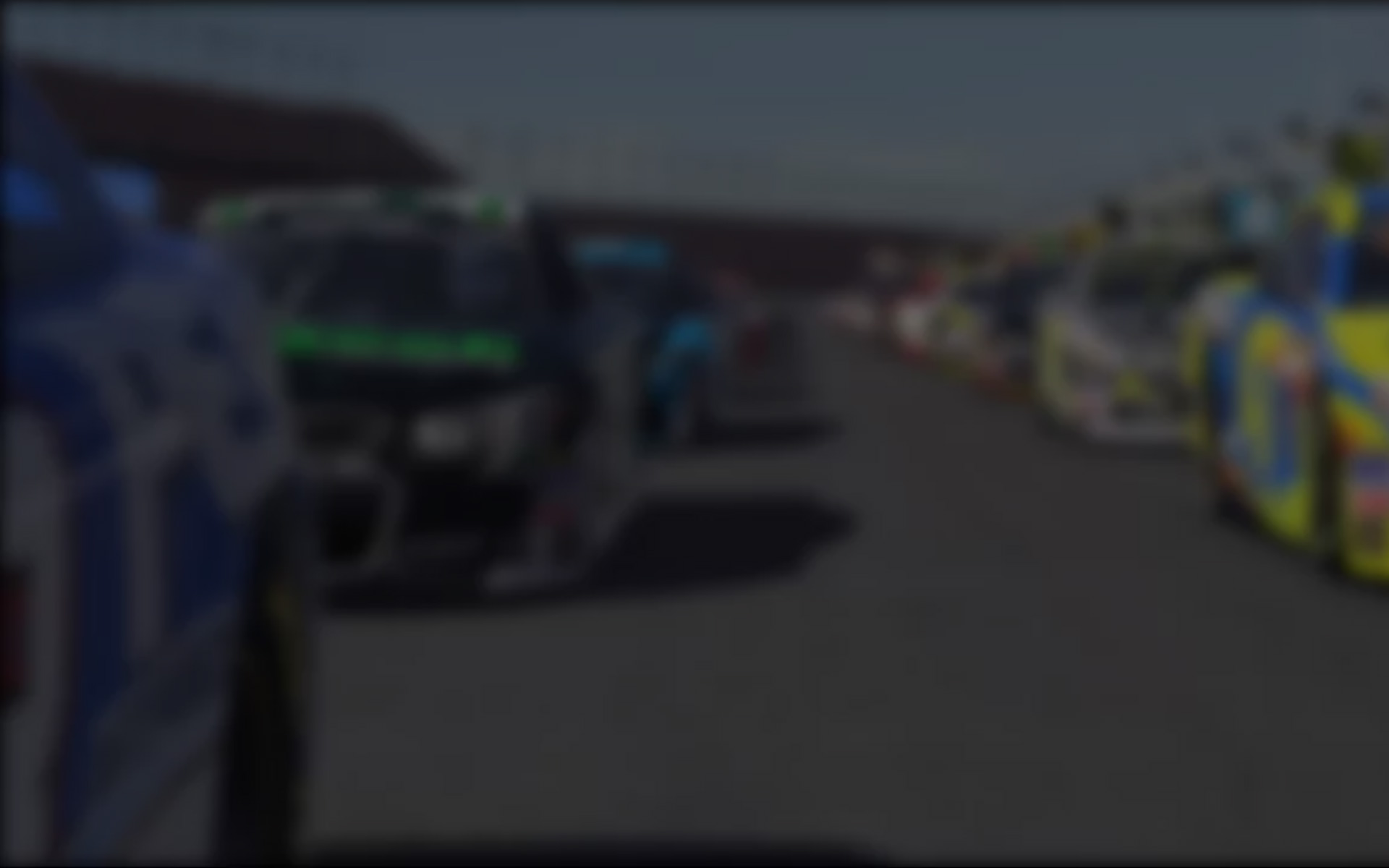 AI Racing
With iRacing AI you can race against highly adjustable computer-controlled drivers!
You Can Race Against iRacing AI in Three Main Ways
#1
Create a one-time race against an AI field with any available car & track combo!
#2
Race a full championship season against AI, the schedule is all up to you!
#3
Fill out the field of your hosted or league race with additional AI drivers!
How to Access iRacing AI
iRacing AI can only be accessed through the iRacing UI. To access the iRacing UI, launch iRacing using your desktop shortcut, or you can log in to members.iracing.com as normal and click the "iRacing UI" banner at the top of the screen.
Once you're in the UI, click "AI Racing" in the navigation bar on the left side of the application.
Competing against iRacing AI will not affect your iRating or your Safety Rating.
In iRacing AI competitions, you are always racing against computer-controlled AI Drivers. Your driving in these races has no bearing on your iRating or your Safety Rating.
AI Enabled Cars & Tracks
---
Cars
ARCA Menards Chevrolet Impala
Aston Martin Vantage GT4
Audi R8 LMS
Audi RS3 LMS TCR
BMW M Hybrid V8
BMW M4 GT3
BMW M4 GT4
BMW M8 GTE
Chevrolet Corvette C8.R GTE
Dallara F3
Dallara IR18
Dallara P217
Ferrari 488 GT3 Evo 2020
Ferrari 488 GTE
Ford Mustang FR500S
Ford GT GT3
Ford GTE
Formula Vee
Global Mazda MX-5 Cup
Honda Civic Type R
Hyundai Elantra N TC
Hyundai Veloster N TC
Indy Pro 2000 PM-18
iRacing Formula iR-04
Kia Optima
Lamborghini Huracán GT3 EVO
Late Model Stock
Legends Ford '34 Coupe
Legends Ford '34 Coupe – Rookie
Lotus 49
Lotus 79
Mercedes-AMG GT3
Mercedes-AMG GT3 2020
Mercedes-AMG GT4
Mercedes-AMG F1 W12 E Performance
Mercedes-AMG W13 E Performance
McLaren MP4-12C GT3
McLaren 570s GT4
Modified – SK
NASCAR NextGen Toyota Camry
NASCAR NextGen Ford Mustang
NASCAR NextGen Chevrolet Camaro ZL1
NASCAR Camping World Chevrolet Silverado
NASCAR Camping World Ford F150
NASCAR Camping World Toyota Tundra
NASCAR Classic Buick LeSabre – 1987
NASCAR Classic Chevrolet Monte Carlo – 1987
NASCAR Classic Ford Thunderbird – 1987
NASCAR Cup Series Chevrolet Camaro ZL1
NASCAR Cup Series Ford Mustang
NASCAR Cup Series Toyota Camry
NASCAR Whelen Tour Modified
NASCAR Xfinity Chevrolet Camaro
NASCAR Xfinity Ford Mustang
NASCAR Xfinity Toyota Supra
Porsche 718 Cayman GT4 Clubsport MR
Porsche 911 GT3 Cup (992)
Porsche 911 GT3 R
Porsche 911 RSR
Ray FF1600
Renault Clio R.S. V
SCCA Spec Racer Ford
Skip Barber Formula 2000
Stock Car Pro Series Chevrolet Cruze
Stock Car Pro Series Toyota Corolla
Street Stock
Super Late Model
Supercars Ford Mustang GT
Supercars Holden ZB Commodore
Toyota GR86
USF 2000
VW Jetta TDI Cup
[Legacy] Ferrari 488 GT3
[Legacy] Porsche 911 GT3 Cup 991
Tracks
Atlanta Motor Speedway – Oval, Legends Oval – 2008
Auto Club Speedway – Oval
Autodromo Internazionale Enzo e Dino Ferrari – Grand Prix
Autódromo José Carlos Pace – Grand Prix, Moto
Autodromo Nazionale Monza – Grand Prix
Barber Motorsports Park- Full Course, Short A
Brands Hatch Circuit- Grand Prix, Indy
Bristol Motor Speedway – Dual Pit Roads, Single Pit Road
Canadian Tire Motorsports Park
Charlotte Motor Speedway – 2018 – Legends RC Long, Legends RC Medium, Legends RC Short, Oval, Roval, Roval, Roval Long, Legends Oval
Chicagoland Speedway
Circuit des 24 Heures du Mans (both configs)
Circuit de Barcelona Catalunya – Grand Prix, National, Club, Historic, Moto
Circuito de Jerez – Ángel Nieto – ALL Configs
Circuit de Nevers Magny-Cours
Circuit de Spa-Francorchamps – ALL Configs
Circuit Gilles Villeneuve
Circuit of the Americas – Grand Prix
Circuit Park Zandvoort – ALL Configs
Circuit Zolder – ALL Configs
Concord Speedway
Darlington Raceway
Daytona International Speedway – Oval, Road Course, 2008 Oval, 2008 Road Course
Detroit Grand Prix at Belle Isle
Donington Park Racing Circuit – Grand Prix, National
Dover International Speedway
Five Flags Speedway
Fuji International Speedway – Grand Prix, No Chicane
Hickory Motor Speedway
Hockenheimring Baden-Württemberg – Grand Prix, National A, National B, Outer, Short A, Short B
Homestead Miami Speedway – Oval, Open Wheel Oval
Hungaroring Circuit
Indianapolis Motor Speedway – Oval, Open Wheel Oval, Road Course
Iowa Speedway – Oval, Infield Legends
iRacing Superspeedway
Kansas Speedway – Oval
Kentucky Speedway – Oval
Knockhill Racing Circuit – International, International Reverse, National, National Reverse
Langley Speedway
Lanier National Speedway – Asphalt
Las Vegas Motor Speedway – Oval, Legends Oval
Lime Rock Park – ALL Configs
Long Beach Street Circuit
Los Angeles Memorial Coliseum
Lucas Oil Raceway – Oval
Martinsville Speedway
Michigan International Speedway
Mid-Ohio Sports Car Course – Full Course
Motorsport Arena Oschersleben (all four configs)
Mount Panorama Circuit
Myrtle Beach Speedway
Nashville Fairgrounds Speedway – Oval
Nashville Superspeedway
New Hampshire Motor Speedway – Oval, Road Course with South Oval
North Wilkesboro Speedway
Nürburgring Combined – Gesamtstrecke 24h, Short w/out Arena, VLN, Long
Nürburgring Grand-Prix-Strecke – Grand Prix, BES/WEC
Nürburgring Nordschleife – Industriefahrten
Okayama International Circuit- ALL Configs
Oran Park – Grand Prix, Moto, North, North A, South
Oulton Park Circuit – ALL Configs
Oxford Plains Speedway
Phillip Island Circuit
Phoenix Raceway – ALL Configs
Pocono Raceway
Red Bull Ring – ALL Configs
Richmond Raceway
Road America – Full Course, Bend
Road Atlanta – Full Course
Rockingham Speedway – Oval
Rudskogen Motorsenter
Sandown International Motor Raceway
Sebring International Raceway – International, Club
Silverstone Circuit – Grand Prix
Snetterton Circuit – 200, 300
Sonoma Raceway – Cup, Cup Historic, Open Wheel 2008-2011, Open Wheel 2012-2018, and Open Wheel pre-2008
South Boston Speedway
Southern National Motorsports Park
Stafford Motor Speedway – Full Course
Summit Point Raceway – Summit Point Raceway, Jefferson Circuit, Jefferson Reverse, Short
Suzuka International Racing Course – ALL Configs
Talladega Superspeedway
Texas Motor Speedway – Oval, Legends Oval
The Bullring – Oval
Thompson Speedway Motorsports Park
Tsukuba Circuit – ALL Configs
Twin Ring Motegi – Grand Prix, West
USA International Speedway – Asphalt
Virginia International Raceway – ALL Configs
Watkins Glen International – ALL Configs
WeatherTech Raceway at Laguna Seca – Full Course
Winton Motor Raceway – ALL Configs
World Wide Technology Raceway – Oval
[Legacy] Charlotte Motor Speedway – 2008 – Legends Oval
[Legacy] Kentucky Speedway – 2011 – Oval, Legends Oval
[Legacy] Texas Motor Speedway – 2009 – Legends Oval
#1
Single Races Against AI
How to Setup a Single AI Race
To access an iRacing AI Single Race from the AI Racing page, click the "Single Race" button in the top-right corner. A new window will appear that walks you through setting up your event in a step-by-step process. You will be able to select which track you would like to race on, which car you will drive, and what form the race event will take, such as including no Practice, and having the race be measured in laps or time. You can also fully customize a variety of other options including: weather, track conditions, track options, and time of day. Finally, you can also select which car(s) your AI opponents will drive and customize their difficulty. Here, you can even select the "Avoid Me" option, which makes your AI Opponents try very hard to not strike your car. When you're finished, you'll jump right into the iRacing Simulator and start racing!
#2
Championship AI Seasons
How to Setup AI Season
To create a new AI Season, click the "Create a Season" button in the top-right corner. A new window will appear that walks you through setting up a new AI Season. Just like an AI Single Race, you will follow many of the same steps such as selecting your car, weather, session types, AI opponent roster, track options, track conditions, and time of day. The biggest difference between setting up an AI Single Race and an AI Season is that you will be able to select multiple tracks – one for each event in the AI Season, and that the options you select may be further customized for each event in the AI Season!
Each track added is a single event in the AI Season, and features its own customization menus for race sessions, weather, track options, track conditions, and time of day. Each of these options allows you to configure each event so that they can be unique within the AI Season, instead of all having the same race parameters. For instance, you could run your first event, a 100 lap race at Daytona International Speedway – Oval on a windy day at high-noon, and then run your second event, a two hour race at Daytona International Speedway – Oval on a hot Summer's night!
Finally, you have the opportunity to set your Championship Points system for the AI Season. Multiple real-world point systems are available for you to select, or create a custom system of your own design.
Once you've set up your AI Season, hit the green "Save" button. This will then open your AI Season event for review, and you can click "Race" to begin your pursuit of the championship!
#3
Hosted & League Races
Multiple iRacers from all over the world can trade paint with AI drivers for the first time as AI Hosted events come to iRacing with the 2021 Season 4 build! Using any of our AI-enabled content, you'll be able to create race sessions that fill up the field with virtual drivers to compete alongside real iRacers. This functionality works with both regular Hosted sessions and with Leagues.
How it Works
Create an AI Hosted session the same way you would create any other Hosted session. We recommend that the iRacer with the best connection serve as the host. Only AI-enabled tracks will be eligible for AI Hosted sessions.
iRacers register for, and join, the AI hosted session. While the AI drivers will only be able to compete in AI-enabled cars, the host may create a session that allows other iRacers to run in cars that aren't AI-enabled.
The AI roster in the session will be linked to the iRacer who creates the AI Hosted session. This roster may be created on the spot, or selected from rosters that you've already built. When the host joins the server, the AI cars join; if the host leaves the server, the AI cars leave. If the host returns, the AI cars return as well.
AI Opponents enter the Session and fill grid slots as soon as the Session Host Joins the Session. To ensure all desired Humans are able to join a Session, the Host should Register for their Session, but wait to Join until the very end of the Registration time – otherwise, AI Drivers may fill slots that could be instead taken by Humans.
Before the Session Host clicks to Join their Session, the Session Host can select the amount of AI Opponents that should join with them when they click their Join button via a slider next to the Join button. This could be any number from zero to the full AI Opponent Roster!
If the AI roster is not big enough to fill all remaining open grid spots, new iRacers will still be able to join.
AI Frequently Asked Questions
---
What AI content comes with iRacing AI?
By default, iRacing provides you with an Official AI Season. This AI Season may be used as is, customized as you'd like, or simply used as a reference for creating your own unique AI content!
Running an Official AI Season will create a copy of the Official AI Season with your results. Official AI content can be copied and customized, but cannot be deleted.
---
When I use a Car Class AI Opponent Roster, how is iRacing generating the AI Drivers?
iRacing AI comes equipped with a pre-set list of AI Drivers that it uses to fill Car Class AI Opponent Rosters so you can get on track immediately. These AI Drivers are given reasonable settings to keep the racing both fun and competitive. However, you can also randomly generate an AI Opponent Roster, or build your own from scratch if you're looking for a new challenge.
If you're feeling adventurous, you can create your own roster of up to 60 AI Opponents to compete against. Custom AI Opponent Rosters include custom paint jobs, adjustable driver personalities, customizable racing skills, and much more. Finally, please keep in mind iRacing AI continues to develop – using very large fields of AI Opponents may have an impact on your frame rate as well as cause some unpredictable AI behavior.
Visit our AI Racing How-To page on AI Opponent Rosters for more information on building and adjusting AI Opponent Rosters: https://www.iracing.com/ai-rosters/
---
How do I adjust the skill level of the AI Opponent Roster for an event?
When you are creating the AI event, on the "Set AI" step, adjust the Skill Spread values to a minimum and maximum value that fit your driving skill. This will automatically scale all AI Opponents to have a driving skill value within the Skill Spread range.
---
Can I share my user-generated iRacing AI Seasons with my friends?
Yes! When a new iRacing AI Season is saved, it creates a new AI Season file on your computer. You can find these files in the following folder location: …\Documents\iRacing\aiseasons.
Here, you will see a series of .json files, each with the name of one of your AI Seasons. You can easily share these ".json" files with anyone you wish; just have them save the file inside their own …\Documents\iRacing\aiseasons folder. Then, next time they launch iRacing via the iRacing UI, and navigate to the AI Racing section, they will see the AI Season in their iRacing Simulator! If you had run any of the events in the AI Season before sharing the file out, your race results will be included in the AI Season. If you want to send a fresh AI Season without your results in it, simply use the "Copy" button on the AI Season first to generate a fresh AI Season, then share that one.
---
Does the Simulator look any different when running iRacing AI?
When you start an AI Racing event, the interface is almost entirely the same, with just a few added options. Once loaded into the Simulator, on either side of the usual Practice/Qualify/Race button, you will see a "Prev" button and "Next" button. You can use these to go back to the previous session, or skip ahead to the next session. For example, if you have a bad start and want to try again, use the "Prev" button to restart the Race, or, if you get a great Qualifying lap and are ready to move to the Race, click the "Next" button.
---
Can I pause my race?
Since you are actually the only human out on the track, yes! While you're driving, you can use the Pause hotkey on your keyboard to freeze the simulation if you need to step away.
Note: This will not work in hosted or league sessions.
---
Can I re-run a bad race after it's complete?
Yes! If you want to re-run an event in your AI Season before moving on to the next one, use the "Re-run Last Race" option to give it another try.
---
Help! I lost my iRacing-provided AI content!
If you don't see any Official iRacing AI content when you first launch the iRacing UI after an update, log out, close the iRacing UI, and try relaunching it again.