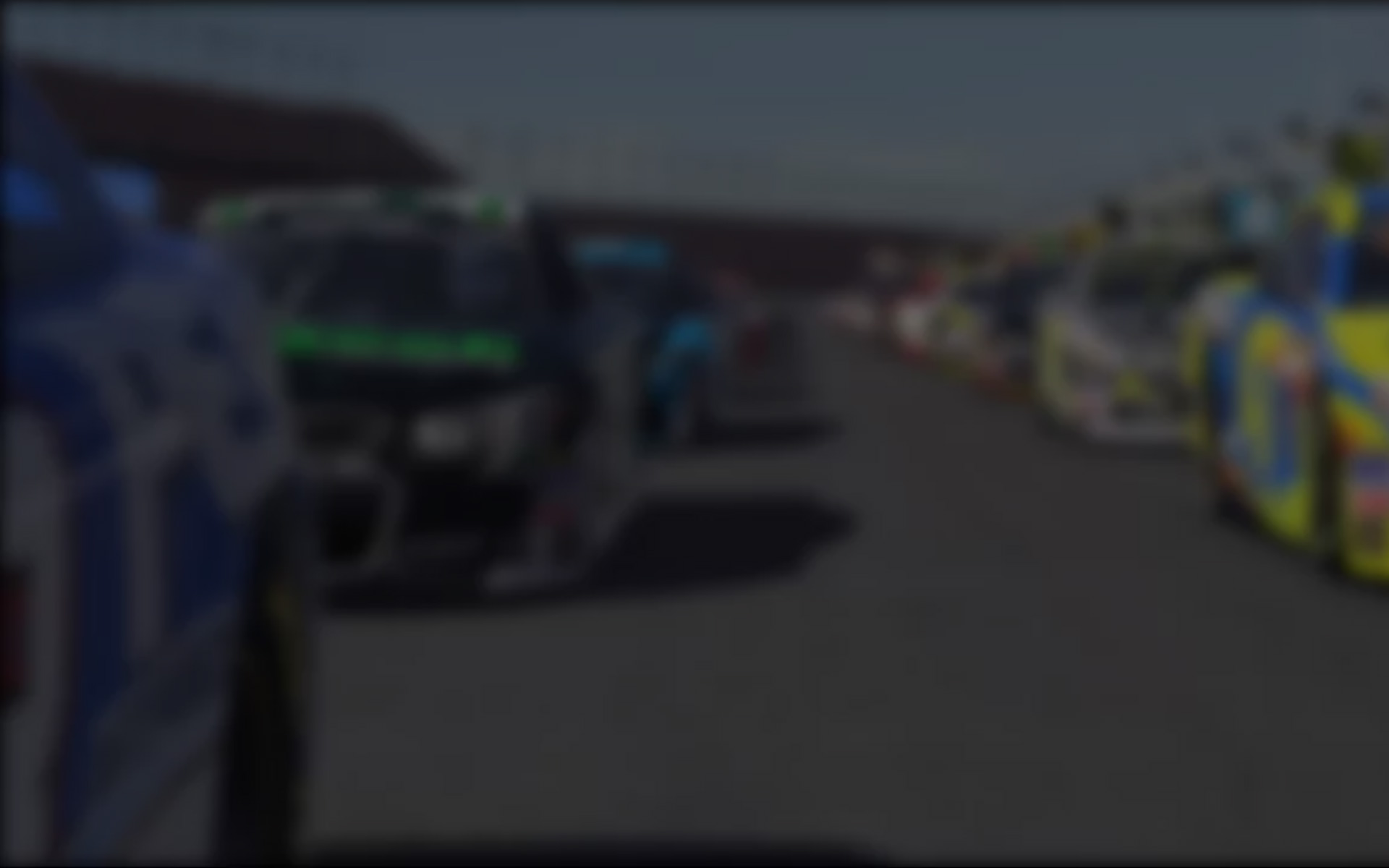 May 5th, 2016 by David Phillips
iRacer Glenn McGee made an impressive debut last weekend in the 2016 Battery Tender Global MX-5 Cup presented by BF Goodrich Tires at Mazda Raceway Laguna Seca.  McGee, who was awarded a $100,000 scholarship to race in the series as the winner of the 2015 Mazda Road to 24 Shootout, qualified ninth fastest out of 40 entries and came home ninth on Friday in the first of two races on the weekend.  Saturday's race saw McGee finish P27 after an early incident put him a lap down.
McGee's performance was all the more noteworthy given that, although he has logged thousands of racing miles on iRacing's online motorsports simulation service, the races at Laguna Seca were his first as a professional race driver.
"That was the best weekend of my life – so far." – Glenn McGee
"That was the best weekend of my life – so far," said McGee. "Although testing had gone well, I was very pleased to run competitive lap times when it counted.  No question all the laps I ran with the Global MX-5 on iRacing helped in that regard."
It had been a busy few months since winning the Road to 24 Shootout in November.  While getting a taste of the marketing and public relations side of racing (with a little help from his friends at Mazda), McGee met with several teams to determine which one would be the best fit for his 2016 campaign.  After reaching an agreement with Sick Sideways Racing – the defending MX-5 Cup champions – McGee threw himself into the pre-season testing and development of the team's new Global MX-5.  And while he quickly showed good pace in testing, there was nothing like rolling into Mazda Raceway Laguna Seca for his first weekend as a professional race driver.
"Like all sim racers, I've been dreaming of racing for so many years and it's like all of a sudden I've gone from 0-to-200," he said.  "Going from a meek sim-rig to a full race car, race suit, race helmet, team, factory partners, and fans all around a real-life famous race track – it's overwhelming and I just still can't believe how much Mazda has changed my life and the future of motorsports for sim racers all over the world.

"I also can't believe the response and positive support I have received from fans and the sim racing community. It really does make a difference knowing I have the community behind me as I make such a quick/hard transition from virtual-to-reality.  I can't thank everyone enough for supporting me, Mazda, iRacing and all of our partners as they are trying to do something risky but special.  I'm just trying to perform somewhere close to what our sim racing community deserves."
McGee got a leg-up on reaching that performance level when he posted the sixth fastest time (out of 43 cars) in the morning practice session and while he felt he left something on the track in qualifying, nevertheless, qualified ninth for Friday afternoon's race and tenth for Saturday's event.
After an indifferent getaway in Friday's race, McGee found himself P13 by the time the field had sorted itself out through the infield on the opening lap.  Worse, McGee was elbowed into the dirt at Turn 6, dropping to P18 by the time he made his way up the hill to The Corkscrew.
He then set about redressing the situation and – after a few missteps – began regaining the lost ground, eventually hooking-up with teammate Drake Kemper.  Working in unison, the Sick Sideways twosome charged past Dan Martinson, Nick Bruni, Mason Filippi and Nick Igdalsky into the top ten . . . which is where McGee finished on the road before advancing to ninth when one of the cars ahead of him was penalized.
"The whole first half of the race was really tough, mentally" he recalls.  "I remember my hands, my footwork – everything feeling rushed. I was catching and passing people but often making the same mistake out of Turn 11, missing the 2nd-to-3rd shift and giving back the positions I'd worked so hard to gain.  It wasn't until about half-way through the race that I realized my pace was fast enough to move forward.  I needed to just slow down everything a bit and calm down.
"Once I got my head screwed on straight and I went back to my mental sim-training, my race really came alive.  I started moving forward, eventually running down a group of cars in an epic battle for ninth, which included Drake.  Drake and I radioed-in together, and worked to get by the rest of the guys.  We battled back and forth with some fantastic and clean racing with Drake and I coming out on top.
"It was an amazing race," McGee concluded.  "Definitely missed some opportunities, but with how much my brain was having to absorb, I was really happy with the result, with my pace at the end and with the fact that I brought the car home without a scratch on it.  I was also happy to hear my team-mate John Dean II was on the podium after a long battle up front."
The Sick Sideways crew busied themselves preparing for Saturday's race, a job eased by the fact that McGee had returned his MX-5 to the paddock in pristine condition.  That would change on Saturday . . .
"I expect to see Glenn on the podium this year." – John Dean II
Although Sunday's race saw McGee make a great start, initially, a slow gear change from 2nd to 3rd dropped him into a hornet's nest of MX-5s.  A good run out of Turn 9 enabled him to draw level with another competitor but into Turn 10 the two got together, spinning McGee into the dirt and dropping him to last place.  Worse was to come as, unbeknownst to McGee, his left rear tire had been cut and the resulting leak manifested itself when he spun the #23 iRacing MX-5 in The Corkscrew on the second lap.  By the time he crawled into the pits and the Sick Sideways crew changed the damaged tire, McGee had gone a lap down to the leaders.
The good news was that he exited the pits directly astern of teammate Nick Evancich. (When your team has seven entries in a 43 car field, chances are a teammate will never be far away.) Working in tandem (again), the Sick Sideways MX-5s charged through the field and, while McGee's earlier issues relegated him to P27, Evancich set a series record by coming from 35th on the grid to a 13th place finish.  For his efforts he was named winner of the "Battery Tender Hard Charger Award" and the accompanying check for $1000.
"When I lost a lap and found myself right behind Nick, I switched from my 'race-winning' to 'supporting my teammate' mode," said McGee.   "I got on Nick's radio channel and told him I was lap down but that I would work with him to move up.
"Nick killed it running consistent fast laps and making some great passes.  We worked our way through the pack during three or four restarts.  It was really cool working with him and to see his face after the race.   He was elated to get the award and that, plus the fact that Sick Sideways put five of their seven drivers in the top 10, made what could have been a bad situation rewarding for me.
"So although Saturday didn't turn out as I'd hoped, I learned a ton and I'm looking forward to putting that knowledge to use at our next race.  All in all, it was a weekend of extreme learning, confidence building, missed opportunities, but wickedly fun moments on and off the track that I'll never forget."
McGee's performance earned praise from veteran teammate John Dean II.
"Glenn was right on the pace from the get-go and he drove with remarkable maturity for someone in their first pro race," said Dean.  "Heck, he drove with the maturity of someone in their 100th pro race!  I'm sure he'll take some of the lessons learned, apply them and come back even stronger the rest of the season.  I expect to see Glenn on the podium this year."
"I'll be running a ton of laps with the MX-5 at The Glen on iRacing in the next two weeks." – Glenn McGee
The rest of the season starts in less than two weeks, with Rounds 3 and 4 of the 2016 Battery Tender Global MX-5 Cup presented by BF Goodrich Tires slated for the May 13-15 weekend at Watkins Glen International.  McGee plans to be ready.
"Mazda Raceway Laguna Seca was a good start," he says, "but I'm hoping to improve on my finishes at Watkins Glen.  So I'll be running a ton of laps with the MX-5 at The Glen on iRacing in the next two weeks."
The learning and wicked fun have only just begun.
---
You may also like...
---