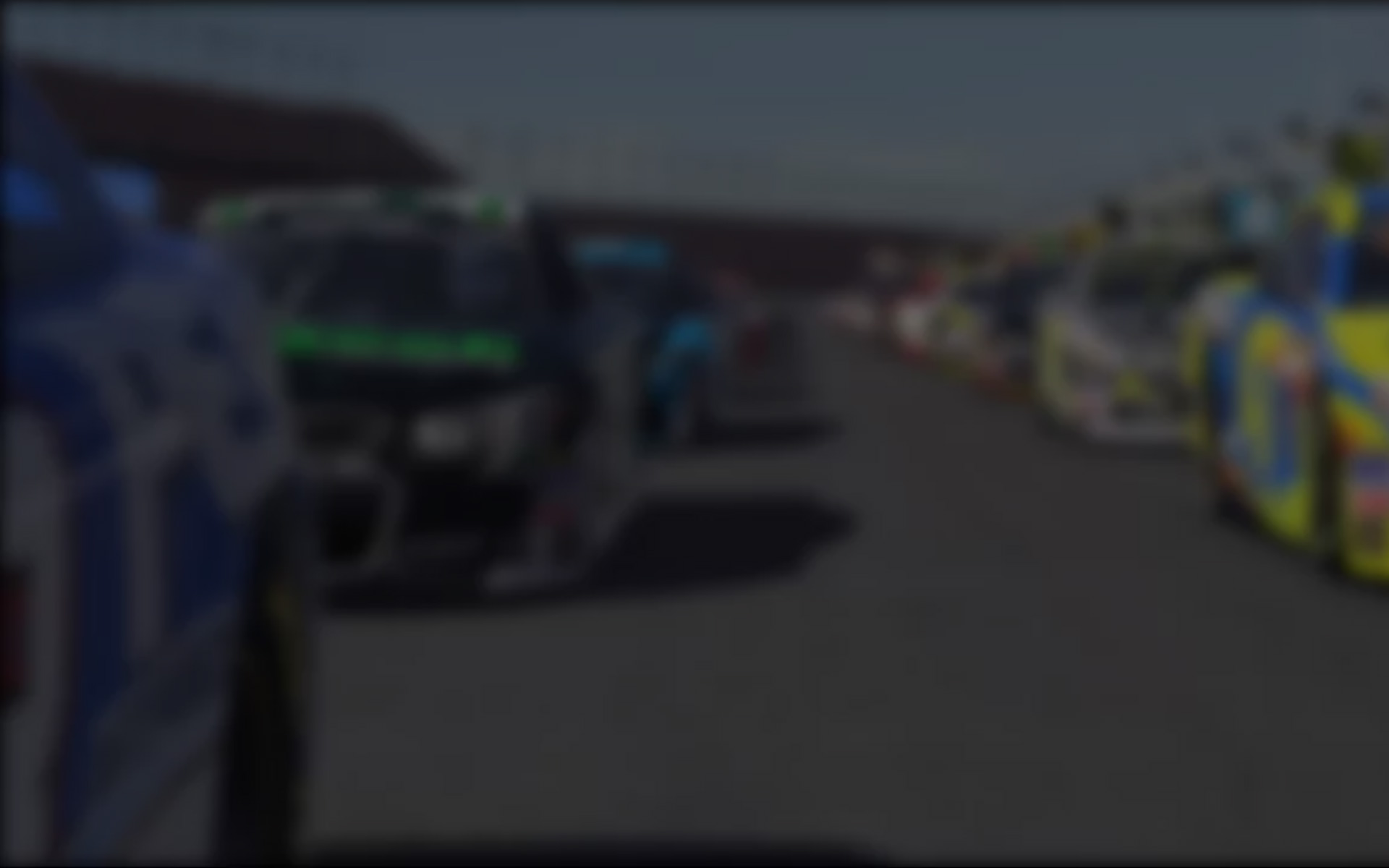 Industry Partners
One unique ingredient that distinguishes iRacing.com from other motorsport simulations and games is the absolute accuracy with which we model our cars and tracks. That's why all of our content is licensed. Without the enthusiastic participation of our partners, we couldn't bring you authentic virtual versions of real-world cars, tracks and services.
Online racing is not an activity that merely mimics motorsports in the physical world. Rather, it is a distinct branch of motorsports that is becoming increasingly integrated into the overall fabric of racing, a fact underscored by the numerous partnerships we hold with many of the world's leading automotive manufacturers, race-sanctioning bodies and simulation technology suppliers.
We're proud to have built relationships only with partners that share our commitment to advancing the interests of the entire motorsports community. We've chosen to work with the best of the best, and bring to you — the members of the iRacing community — the finest cars, tracks, products and racing affiliates.
About Mercedes-AMG Petronas Formula One Team
iRacing and the Mercedes-AMG Petronas Formula One Team are pleased to announce that the iconic race team will bring multiple vehicles to iRacing in future builds. Headlined first by the Mercedes-AMG F1 W12 E Performance that ran in the 2021 season, the partnership is the latest example of a strengthened commitment by iRacing to adding the world's premier cars and tracks to an already robust simulation experience.
About NASCAR
iRacing is the official simulation partner of NASCAR NASCAR is the largest race sanctioning organization in the United States, administering the vast spectrum of stock car racing in North America from local short tracks and regional series to the NASCAR Cup, Xfinity, and Camping World Truck Series that play out each year on the world's foremost speedways. As NASCAR's official sim racing partner, iRacing organizes and hosts a wide variety of online stock car racing series, including the eNASCAR iRacing World Championship Series, whose champion is recognized each year at the NASCAR Cup Series finale with a $100,000 cash prize and a NASCAR champion's ring.
About World of Outlaws
The World Racing Group is the premier sanctioning body for dirt track racing in North America.  World Racing Group encompasses the World of Outlaws Craftsman Sprint Car Series, World of Outlaws Craftsman Late Model Series, Super DIRTcar Series Big-Block Modifieds, and a comprehensive DIRTcar Racing sanctioning program featuring more than a dozen divisions from Dirt Late Models to Factory Stocks competing in more than 5,000 races annually at 120 tracks in the United States and Canada.
http://www.worldracinggroup.com/
About IMSA
The International Motor Sports Association, LLC (IMSA) was originally founded in 1969 with a long and rich history in sports car racing.  Today, IMSA is the sanctioning body of the WeatherTech SportsCar Championship, the premier sports car racing series in North America. IMSA also sanctions the Continental Tire SportsCar Challenge and the Cooper Tires Prototype Lites Powered by Mazda, as well as four single-make series: Porsche GT3 Cup Challenge USA by Yokohama; Ultra 94 Porsche GT3 Cup Challenge Canada by Michelin; Ferrari Challenge North America; and Lamborghini Super Trofeo North America. IMSA - a company within the NASCAR Holdings group - is the exclusive strategic partner in North America with the Automobile Club de l'Ouest (ACO) which operates the 24 Hours of Le Mans as a part of the FIA World Endurance Championship. The partnership enables selected WeatherTech SportsCar Championship competitors to earn automatic entries into the prestigious 24 Hours of Le Mans.
About USAC
About SUPERCARS CHAMPIONSHIP
Although the Supercars Championship is deeply rooted in Australia and New Zealand, it is rapidly becoming one of the world's leading touring car series with events throughout Asia, the Middle East and, in 2013, the United States. As the series' official online motorsports partner, iRacing stages its own Supercars Championship which is covered extensively on
www.v8supercars.com.au/
and through live Internet broadcasts.
About McLaren Racing
McLaren is a legendary name in racing, especially Formula 1. With a history dating back more than 50 years, McLaren has won more Formula 1 races than any other constructor. iRacing has partnered with McLaren Racing, LTD to bring the sim racing world the McLaren MP4-30.  This partnership provided for unprecedented access to data to help iRacing recreate a virtual replica of this Formula 1 car - the most sophisticated digital race car yet created and represents an exciting new frontier for sim racing.
About Nürburgring
The world renowned Nürburgring has been the stuff of legends since it opened in 1927, with names like Caracciola, Nuvolari, Fangio, Moss, Clark, Stewart, Prost, Senna, Schumacher, Vettel and Hamilton – to name a few-- etched in its lore.  Indeed, next to "Weltmeister" there is no greater honor in racing than to earn the title of "Ringmeister."  The historic 12.9 mile/20.8 km Nordschleife and the modern 3.2 mile/5.1km GP-Strecke host some of the world's most important and popular races including the German Grand Prix, the German Touring Car Championship, the World Endurance Championship, the Blancpain GT and Endurance Championships and the 24 Hours of the Nürburgring as well as testing, amateur/club events and, in the Nordscheife, public lapping days.
http://www.nuerburgring.de/en/ About Circuit de Spa-Francorchamps Familiarly known simply as "Spa" by motorsports professionals and fans alike, Circuit de Spa-Francorchamps combines a glorious history with state-of-the-art facilities to make one of the world's great race tracks.  Originally based on some 14k/8 miles of country roads through the Ardennes Forest, today's 7k/4.3 mile circuit embodies the challenges and character of its predecessor with an abundance of fast, sweeping turns and dramatic elevation changes.  Circuit de Spa-Francorchamps plays host each year to the Belgian Grand Prix, the 24 Hours of Spa and World Endurance Championship along with a full schedule of club and amateur events.
http://www.spa-francorchamps.be/en/
About Audi
A subsidiary of Volkswagen Group, Audi is among the world's top selling brands of luxury performance automobiles as well as one of the most revered names in motorsports. Its predecessor company (Auto Union) earned scores of victories in Grand Prix competition in the 1930s and, more recently, Audi has used cutting-edge technology to achieve remarkable success in sports and touring car racing in arenas ranging from the 24 Hours of Le Mans and the 12 Hours of Sebring to the Blancpain GT and Endurance Series and German Touring Car Championship.
http://www.audi-motorsport.com/de/en/home.html
About Mercedes-Benz
Part of Daimler Benz AG and among the most recognized and best-selling automotive brands in the world, Mercedes-Benz traces its heritage to what is widely regarded as the first gasoline powered automobile in 1886. Mercedes-Benz manufactures a variety of automobiles, trucks, vans and buses known for their exceptional quality, durability and technological innovation in keeping with the company motto: "Das Beste oder nichts" ("The best or nothing"). Mercedes-Benz also has a rich motorsports legacy in sports, touring car and Grand Prix racing where it has won several Formula One World Constructors titles in recent years.
https://www.mercedes-benz.com/en/
About Aston Martin
Since its founding in 1913, Aston Martin has been synonymous with premium, high-performance British automobiles piloted by everyone from the fictional James Bond to the very real Prince William on his wedding day.  From the outset, Aston Martin has been associated with motorsports success and, in 1959, won the world sports car championship in a season that brought victories at the 24 Hours of Le Mans, the 1000 km of the
Nürburgring
and other world class events.  That great legacy has continued in recent years with back-to-back wins at Le Mans in 2007-08,  and a GTE class win in 2014.
http://www.astonmartin.com/racing
About WILLIAMS F1
Williams F1 is one of the world's foremost racing teams, with 16 FIA Formula One World Championships to its credit, including nine for constructors and seven for drivers. Working in cooperation with Williams F1, iRacing engineers developed a digital version of the Williams-Toyota FW31 to offer the ultimate in online road racing performance.
About RUF
RUF Automobile GmbH is a manufacturer of high-performance vehicles, including new RUF automobiles, conversions to RUF specifications, the restoration of classic vehicles and the performance enhancement/refinement of Porsche cars.  iRacing is partnering with RUF in creating a digital version of the 730 horsepower RUF RT12R.
About DALLARA AUTOMOBILI
Founded in 1972, Dallara Autombili has developed an enviable record of success around the world, designing and manufacturing cars for a range of different major motor racing formulae including Formula 3, GP2, GP3, Daytona Prototypes, Indy Cars and Indy Lights. iRacing.com and Dallara Automobili established a close working relationship during the creation of the virtual Dallara IR03/05 IndyCar and its successor, the Dallara DW12.
About BMW
BMW Motorsport is responsible for motorsport-related activities of the BMW Group, a world leader in premium products and services for individual mobility. BMW has enjoyed success on the motorsport scene for almost a century. Its triumphs include victory at the 24-hour race in Le Mans, winning the Formula One World Championship with BMW Power, and numerous German Tour Car Championship (DTM) and IMSA titles. Working in close cooperation with BMW and Rahal Letterman Lanigan Racing, iRacing developed a precise, digital version of the BMW Z4 raced in GT competition in Europe and North America.
www.bmw-motorsport.com
About MCLAREN AUTOMOTIVE
The innovation and engineering excellence worthy of one of the world's most legendary motorsport organizations are infused in the DNA of McLaren Automotive and its McLaren MP4-12C GT3.  iRacing is proud to partner with McLaren in developing a state-of-the-art digital version of this GT3 racing version of the first production car wholly designed and built by McLaren since the McLaren F1.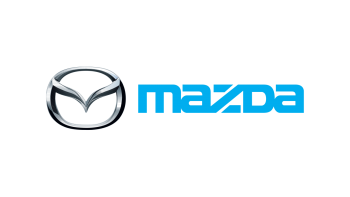 About MAZDA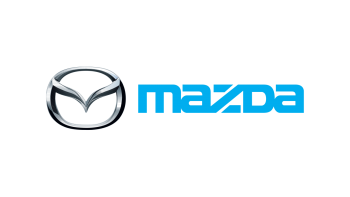 Mazda's involvement across the spectrum of professional and amateur North American motorsports is unrivaled among auto manufacturers. That involvement includes working closely with iRacing to develop digital versions of the building blocks of Mazda's successful open wheel and sports car ladder systems – including the Mazda MX5 Cup/Roadster that also feature prominently in iRacing's driver development system.
About HONDA PERFORMANCE DEVELOPMENT
Honda Performance Development, Inc. (HPD) is Honda's racing company within North America and serves as the technical operations center for Honda's professional and grassroots racing programs.  iRacing engineers collaborated with their HPD counterparts on the development of a number of virtual race cars including the HPD ARX01c sports prototype as well as the Honda Civic 2KC  and Honda HSV-010 as raced in the Japanese Super GT and British Touring Car Championships, respectively.
About GENERAL MOTORS
The world's largest automotive manufacturer is a long-time partner of iRacing.com. iRacing has worked with General Motors to develop digital reproductions of stock cars, sports cars and other race cars featured across the spectrum of iRacing.com competition including the Pontiac Solstice, Chevrolet Corvette C6.R and a complete line-up of stock cars from Street Stocks and Late Models to iRacing's versions of the Sprint Cup, Nationwide and Camping World Truck Series.
About Toyota
The world's largest automobile maker in terms of production, Toyota became the first manufacturer to produce more than 10 million vehicles per year in 2012. Toyota also has a rich motorsports history, with success in World Rally, Formula One, sports car, IndyCar, NASCAR, NHRA, USAC and off-road racing competition with victories in the Indianapolis 500, Daytona 24 Hours, 12 Hours of Sebring, Pikes Peak Hillclimb and the Baja 500 and 1000. iRacing engineers and artists worked with their counterparts at Toyota in developing an exacting online racing model of the NASCAR Gen6 Camry.
www.toyotaracing.com
About VOLKSWAGEN OF AMERICA
Volkswagen of America has long been an active member of the motorsports community, from the Bosch VW Super Vee (aka Mini-Indy) Series to the VW Jetta TDi Cup. The digital version of the Volkswagen Jetta TDi created by iRacing and VW is among the most popular cars on the iRacing.com service, and remains a staple of a number of mixed-class online racing series.
About FORD MOTOR COMPANY
The Ford Motor Company's motorsports heritage is embodied in a variety of digital race cars developed by iRacing that sport the iconic blue oval, including the SpecRacer Ford, Mustand FR500S and the Ford-powered Riley MkXX Daytona Prototype, while the Ford Falcon FG represents the ultimate in touring car performance embodied by the Australian Supercar Championship Presented by Big Pond.
About CADILLAC
Cadillac has led the way in luxury autos since 1902, pioneering the electric self-starting engine and computer technology in its vehicles. The company also makes the fastest family of production cars with the CTS-V Series. To validate its brand and history as one of the world's top luxury performance vehicles, the Cadillac CTS-V returned to the race track in 2011, with formidable results. Team Cadillac won two of the season's final four events in 2011 and posted a flurry of podium finishes to claim second in the manufacturer's battle and in the driver's championship. In 2012, Cadillac Racing's potent CTS-V Coupe race cars dominated Pirelli World Challenge Series competition, which includes some of its most avid competitors, winning four of the first nine races. The Cadillac Cup, on iRacing.com, features the super-accurate 2012 Cadillac CTS-V Coupe race car currently racing in the SCCA World Challenge GT Series. iRacing worked with Team Cadillac engineers to recreate this digital version.
About Radical Motorsport
Founded in 1997, the British manufacturer Radical Motorsport set out to create a whole new niche in the world of motorsport, to which 'Nothing Compares'. The Company has evolved to become the UK's largest producer of race and track cars, selling over 2,700 cars globally in past two decades. To sell that many racing cars the package has to be thrilling, dramatic and huge fun to drive. Radical Motorsport is represented by a 33-strong dealer network spanning 21 countries offering customers a complete racing experience in 12 different single-marque championships around the globe. Radical Motorsport's championships comprise the world's most iconic racetracks, and customers have the opportunity to join other international Radical championships in the 'Race the World' programme.
www.radicalmotorsport.com
About U.S. LEGENDS CARS INTERNATIONAL
U.S Legends Cars International is the largest manufacturer of race cars in the world, and partners with iRacing.com in making its Legends '34 Coupe one of the key entry-level race cars on the service.  A component of iRacing's basic subscription package, the Legends Coupe has been used by tens of thousands of iRacers to learn the fundamentals of short track racing in the popular Legends Cup series.
About JR MOTORSPORTS
The management company and racing operation for Dale Earnhardt Jr., JR Motorsports competes in multiple racing divisions, including the NASCAR Nationwide Series. JR Motorsports worked with iRacing engineers in developing the service's popular Street Stock car and has assisted a number of iRacers in their efforts to establish careers as professional race drivers.
About CLASSIC TEAM LOTUS
Established by renowned race car constructor Team Lotus in 1992, Classic Team Lotus maintains and operates vintage Lotus F1 cars for owners around the world under the management of Clive Chapman, son of Lotus founder Colin Chapman.  iRacing.com is proud to have been selected by Classic Team Lotus to build the officially-licensed versions of the Lotus 49 and 79, two of the most significant Formula One cars in history.
About INTERNATIONAL SPEEDWAY CORPORATION
International Speedway Corporation (ISC), is one of the country's leading motorsports promoters, staging more than 100 racing events annually at more than a dozen of America's finest speedways and race tracks including the Daytona International Speedway, Talladega Superspeedway and Watkins Glen International. iRacing.com is proud that exacting digital representations of every one of ISC's major motorsports facilities are either currently available or scheduled to become available to our members.
About Skip Barber Racing School
The world's best known-racing and driving academy, Skip Barber Racing School has been one of iRacing.com's key partners from the earliest days of the online racing service. In addition, iRacing worked closely with the Skip Barber Racing School in developing its unique iRacing.com Driving School.
About MCLAREN ELECTRONICS
iRacing.com partners with McLaren Electronic Systems in providing the ATLAS Express telemetry system to all iRacers. ATLAS Express enables iRacers to utilize data acquisition and telemetry software similar to those used on every car competing in the FIA Formula One World Championship and on the engine control unit (ECU) used in NASCAR.
About MOTORSPORT VISION RACING
Owner/operator of many of the UK's top motorsport facilities, MotorSport Vision Racing is a valued partner in iRacing.com's ongoing efforts to feature world class international race circuits on its service.  Iconic Brands Hatch was among the first European circuits to become available on iRacing, with Oulton Park joining the service in 2011 and Snetterton Motor Racing Circuit slated to be added in the near future.
About SPEEDWAY MOTORSPORTS, INC.
Speedway Motorsports, Inc. (SMI) owns and manages motorsports facilities across the United States which host NASCAR, GRAND-AM and other professional race series including Charlotte Motor Speedway, Texas Motor Speedway and Sonoma Raceway in Sonoma, CA. Through iRacing.com's partnership with SMI, iRacers the world over are able to race on laser-scanned versions of every SMI track.
About DREAM RACING
Dream Racing is the five-star driving experience at Las Vegas Motor Speedway and the only one where you can get behind the wheel of a real Ferrari race car, as well as a selection of the best exotic cars on the market. No matter which package you choose, we promise to deliver you a once in a lifetime experience. Don't miss this unique opportunity. Visit
www.dreamracing.com
for more information.
---
By submitting this form, you are consenting to receive marketing emails from: iRacing.com, 300 Apollo Dr., Chelmsford, MA, 01824, US, http://www.iracing.com. You can revoke your consent to receive emails at any time by using the SafeUnsubscribe® link, found at the bottom of every email.
Emails are serviced by Hubspot.
Customize Cookie Settings
---
Performance Cookies
These cookies gather data on how visitors use this website – which pages are visited most often, for example.
---
Google Analytics
We use analytics to determine how users use our website and look for opportunities within these datasets to improve our site design.
Functional Cookies
These cookies remember website preferences and generally improve the performance of the site for the user.
---
Hide SMS Form
This is an internally generated cookie that we use to hide our SMS form if our users have signed up or indicated they are not interested receiving SMS notifications. It is there to improve your site experience by saving your preferences.
Marketing Cookies
These cookies are used to provide a customized experience and can be used to provide targeted ads through advertising networks.
---
Adroll Pixel
We use this pixel to run digital marketing campaigns across other websites. This basically just lets us know you are interested in iRacing!
---
Marketing Tracking
We use this cookie to see what our users do after they click on an ad. This helps us understand how effective our marketing campaigns are in leading to product purchases.
---
Facebook Pixel
This allows us to make our Facebook ads more targeted to our ideal audience. It basically lets us know what kinds of customers are interested in iRacing before targeting these types of customers on the Facebook platform.
---
HubSpot Tracking
This is the code that allows HubSpot to track your activity, including pages visited, CTAs clicked, forms filled, traffic sources.
Enhance Your Experience with Cookies
We use cookies to improve your site experience. Customize your cookie preferences below.
---
Copyright © 2023 iRacing.com Motorsport Simulations, LLC. All Rights Reserved.