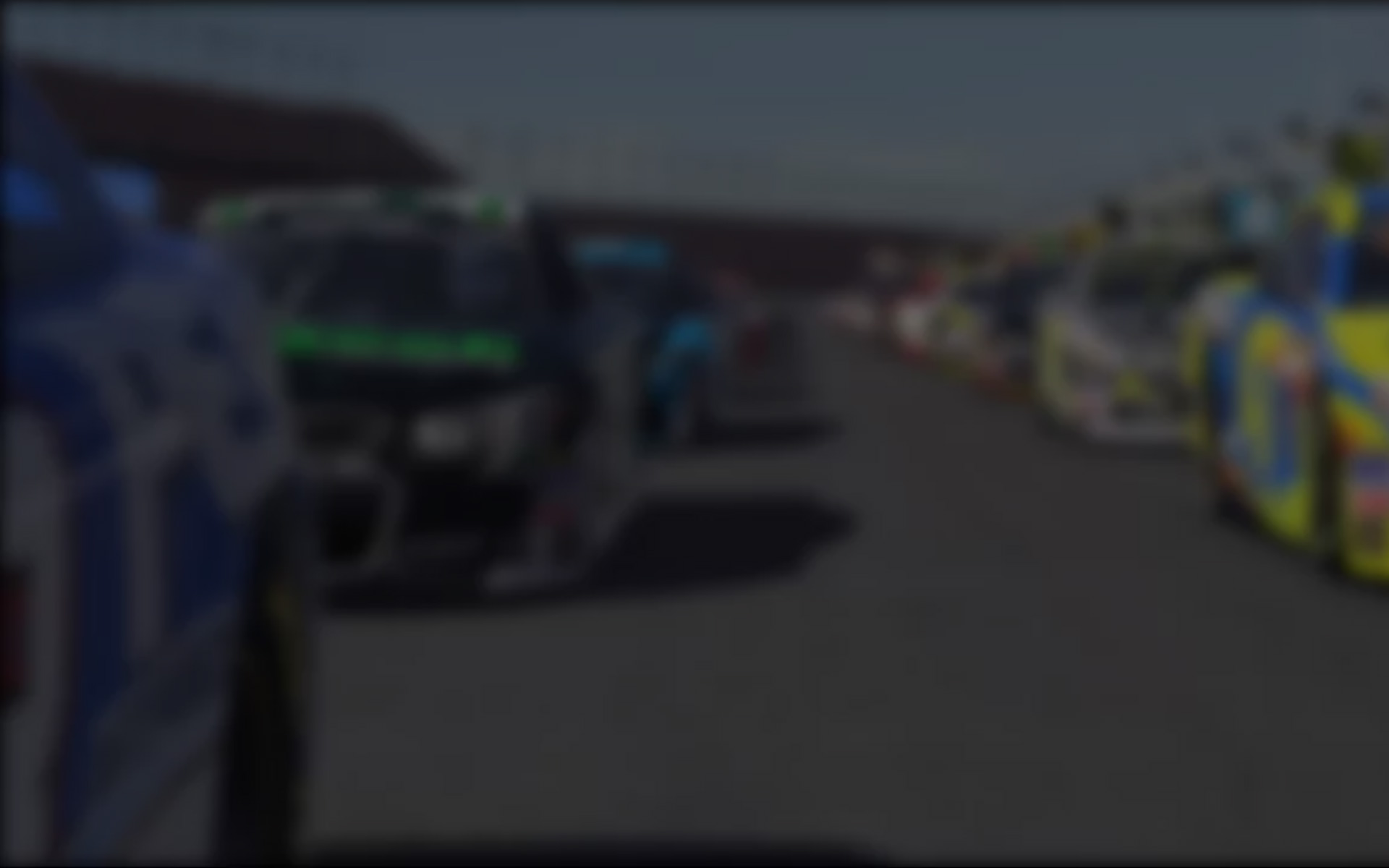 The NASCAR iRacing.com Class A Series (NiCAS) wrapped up the season with a nail biting trip to the Brickyard, providing razor thin points battles from top to bottom. Joshua B Gerrald of the Texas Club stole the Overall NiCAS Racing Championship from Cody Byus by a mere two points with a fourth place finish early in the week. This was only the tip of the iceberg when it came to white knuckle, all-in racing at Indy.
With the overall top ten in points securing a spot into the 2012 NASCAR iRacing.com Pro Series (NiPS), the fight to get in was just as hotly contested as the overall championship. When the dust settled and the cars crossed the line for the final time, it was Matthew Moose edging out Benjamin Burmeister by one point for the final transfer spot. Moose has past experience at the top level of sim racing, but he rounds out a field of new found Pro's, most of which advancing through lower divisions and making their first trips to the big stage.
Cody Byus of Pennsylvania dominated the standings throughout the season, but fell just short of securing the overall Championship. Byus will have a chance to redeem himself in the 2012 NiPS as he is safely locked in.
Alex Ciambrone is a fellow Pennsylvanian looking to make a splash in the upcoming NiPS, as he locked in the number three spot. Ciambrone banked on consistency with no wins in his 16 starts, but with top fives in nearly half of his races, he earned himself a solid seed.
Jeremy Thornton is no stranger to the NiPS, and if dedicated has the speed to not only win races, but could be a strong contender for the Championship this winter.
Brandon Kettelle of Florida is another driver who progressed through the sim and put together a consistent season earning himself a spot at the next level. No stranger to the front, Kettelle scored one win and six top fives in his 18 starts, more than good enough to round out the top five, and secure his black stripe.
"Winning the A championship this season is a huge accomplishment not only for me, but for my team. It feels great to follow up Jared's tittle from last season with another one for Wheelmen Inc. this season. I feel like this will give me a lot more confidence and momentum in upcoming DWC races and even more importantly in the Pro Season." -Joshua B Gerrald
Rounding out the list of new NiPS drivers is Division Two's Chad J Laughton who came on extremely strong later in the season to earn the sixth transfer spot. Finnish driver Jukka Savolainen makes his return to Pro, with Rob Ackley, Derek Crone, and Matthew Moose rounding out the field. Both Benjamin Burmeister and Lee Herron put in solid efforts right down to the final week, but will have to look forward to next season to try and crack the top ten.
iRacing.com is broken into divisions in an effort to give drivers a chance at a championship, while still progressing through the ranks. This season's Division Two Champion to no surprise is Chad J Laughton who throttled his competition and now moves up to Pro. Liam Lambert of Division Three walked away with the title over Mark Bratcher, while Kyle McCormick took home the Division Four crown over Kevin Spaulding. It was New England Club's Paul Emond taking home the hardware in Division Five, and a fellow New England Driver Brian Viera walking away with Division Six. Lester Livers squeaked out the title over John Erickson in Division Seven, while Danial Knight took home the Division Eight honors. Rounding out the list of Champions is Division Nine's David Gargaro and Division Ten's David Pierce.
If you think you have what it takes to race your way into the NiPS, to battle for a shot at $10,500 in the NASCAR iRacing.com Series World Championship (NiSWC), now is your chance. Season Three of NiCAS will be your last chance to finish top 10 in the overall points standings, and advance to the next level. The season kicks off next week at Pocono for seventy laps around the "Tricky Triangle".
---
You may also like...
---