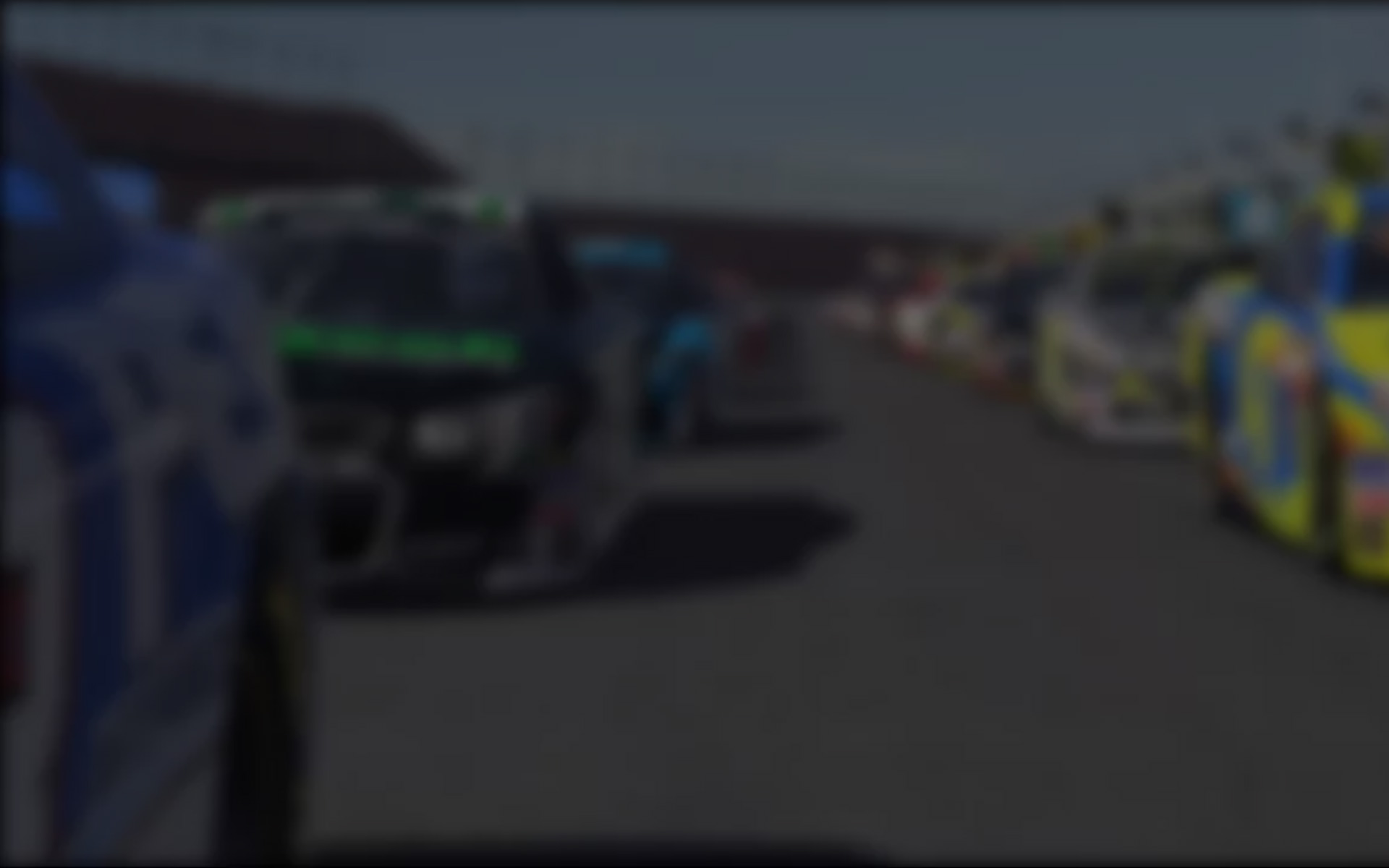 Justin Hamilton's learning curve on iRacing has been a steep one.  Since joining iRacing in January, he's made steady – and rapid – progress up the charts, particularly with his Mazda MX-5 in Nvidia Cup competition.  A credible but "distant" 66th place finisher in S2, he moved up to P17 in Season 2B on the strength of 22 wins in 31 starts, then took sixth place in Season 2C with a nearly perfect 13 wins and 14 top fives out of 15 races.
Although the Brisbane resident is an F1 aficionado – Ferrari in particular – he has his sights set on iRacing's upcoming foray into the British Touring Car Championship and the Honda HSV-010 GT for the future.  Small wonder, given the fact that he used to race a Honda Integra Type R before the financial realities of raising a family intervened.  Thanks to iRacing, though, he's back in the racing saddle again.
Q:     How long have you been sim racing?
A:    I have been sim racing since 2010 when I first had a go at GT5.
Q:     What attracted you to iRacing?
A:    iRacing is a chance for me to experience some of the many tracks and cars that as a motorsport fan I could only ever dream of experiencing.
Q:     What are favorite iRacing cars/tracks?
A:    My favourite car is the Mazda MX5 at this stage, but I am really looking forward to the BTCC Honda Civic and the Honda HSV-010 GT. My favourite iRacing track is Watkins Glen but looking forward to Mount Panorama.
Q:     What do you like most about iRacing?
A:    It is a combination of the vast number of laser-mapped tracks, the car physics and the challenging online door-to-door racing amongst some amazingly talented drivers.
Q:     What would you change about iRacing?
A:    Not a lot. Being picky, perhaps some real brake fade physics…
Q:     Tell us about the paint schemes on your helmet/car(s).
A:    I have only been playing for what I consider a very short time and haven't put any effort into paint schemes.
Q:     What other sim racing activities (Forza, Gran Turismo, etc.) do you do?
A:    In the past I played a lot of GT5 . . . until I tried iRacing that is.
Q:     What are your favorite video games?
A:    iRacing is the only game I am currently playing.
Q:     Do you do any real world racing? Has iRacing been of any benefit?
A:    A while back I built myself a Honda Integra Type R race car to race at my local race tracks, Queensland Raceway and Lakeside. I sold the car to make way for a family. I have always wanted to get back into it. The realistic physics and tracks in iRacing definitely do remind me of my real racing experiences.
"The realistic physics and tracks in iRacing definitely do remind me of my real racing experiences."
Q:     What is your most memorable iRacing moment?
A:    At this stage, a very close race against Nick Percat (V8 Supercar driver) in a Mazda MX5 cup race. Was a very close race. He ended up first and me second, but we were both a good 20 seconds ahead of third place. The race was a real battle until the end. Looking forward to a rematch sometime soon I hope.
Q:     What is the iRacing moment you'd love to forget?
A:    Any of the times that I make a silly error in driving that puts me into a spin or into the wall. But much worse when I accidentally take someone out with me. Thank goodness it does not happen often.
Q:     What car/track would you like to see iRacing add to the service?
A:    Renault Megane Trophy race car and Nurburgring Nordschleife.
Q:     What person, living or dead do you most admire?
A:    Ayrton Senna.
Q:     What's your favorite real world racing series?
A:    Formula 1.
Q:     Name the title of the most recent book you read.
A:    Game of Thrones.
Q:     Name of your favorite movie/TV show?
A:   Matrix/Game of Thrones.
Q:     How many of your close friends are iRacing members?
A:    None unfortunately.
Q:     Has competing with iRacers all around the world influenced your opinions/outlook on life/world events? How?
A:    Not really.
---
You may also like...
---