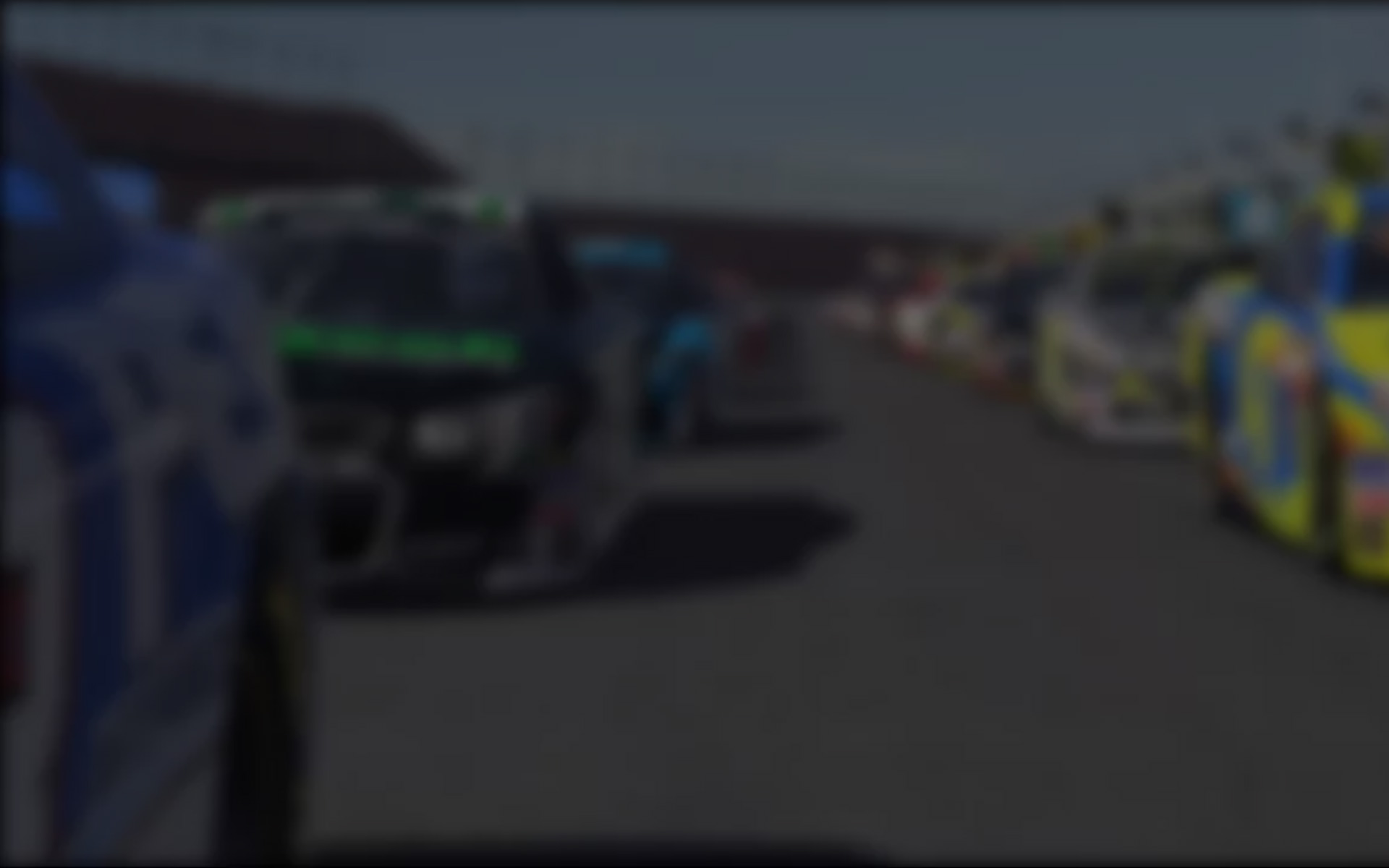 Don Stephenson is movin' on up.  Not to a de-lux apartment on the east side, but in the rankings of iRacers.  Since joining the service in the spring of 2012, the Floridian has collected over a 100 wins on the virtual ovals and road courses of iRacing.com.  But that only tells part of the story.  Arguably, the most noteworthy feature of Stephenson's brief but successful iRacing career is the fact that his results consistently improve from season-to-season in ever more challenging circumstances.
After winning the 2012 S3 National Series (Fixed Setup) Division 3 title, he came home P2 the following season in Division 1.  He got-off to a strong start in 2013 by placing second overall to Austin Ogonoski in the S1 National Series.  Care to guess how he did in Season 2?  Give yourself a cigar if you figured Stephenson won the overall National Series title on the strength of 15 wins and 32 top fives in 35 starts.
Upping the ante in S3, Stephenson is competing in both the fixed and open setup versions of the NASCAR iRacing.com Class A Series.  And doing rather well, if you consider he currently holds-down P2 to Greg Spears in the fixed set up series, and has a couple of top five finishes in the open competition.  Stephenson's goal is to move up to the NASCAR iRacing.com Pro Series and one would be ill-advised to bet against that happening sooner than later.
Q: How long have you been sim racing?
A: Since the first one came out, I believe Nascar Racing by Papyrus.
Q: What attracted you to iRacing?
A: The internet and popularity that it had developed over the last few years.
Q: What are favorite iRacing cars/tracks?
A: My Cottentelle Gen 6 Chevy SS made by my team BIDD (Break it Down Designs); National Series car; any short track . . . love short track racing.
Q: What do you like most about iRacing?
A: The competition, the realism of the sim, and the ability to be able to race whenever I want.
Q: What would you change about iRacing?
A: The qualifying. Would make it where there is qualifying for each individual race instead of the warmup session.
"Anytime I wreck someone that races me clean I hate it, no matter where I end-up finishing."
Q: How many hours a week do you spend on iRacing?
A: A lot lol!  Pretty close to every night on the weekdays after work, and a lot on the weekends.
Q: Tell us about the paint schemes on your helmet/car(s).
A: Cottenelle Gen 6 Chevy is a really sharp looking car made by BIDD.
Q: What other sim racing activities (Forza, Gran Turismo, rFactor, etc.) do you do?
A: None.
Q: What are your favorite video games?
A: iRacing.
Q: Do you do any real world racing? Has iRacing been of any benefit?
A: I have never been fortunate enough to have the money or type of backing to get into racing, but would cherish the opportunity if by any slim chance it were to happen.
Q: What is your most memorable iRacing moment?
A: I hope I haven't had it yet.  (I've) been spending my first year here at iRacing moving up the ladder, running mostly fixed races learning the cars, and this season making my first attempt at running for pro with the support of my team BIDD.
Q: What is the iRacing moment you'd love to forget?
A: Anytime I wreck someone that races me clean. I try to treat the other racers how I'd want to be raced and anytime I make a mistake and ruin their race, I hate it, no matter where I end-up finishing.
Q: What car/track would you like to see iRacing add to the service?
A: Eventually maybe dirt track racing but this sim has so much already, it's hard to think of much to add.
Q: What person, living or dead do you most admire?
A: My hero growing up was Dale Earnhardt, and living, probably my parents and my soon to be wife, for letting me race as much as I do.
Q: What's your favorite real world racing series?
A: All three main NASCAR divisions.
"It's always a lot easier to judge watching a race than it is being in the race."
Q: Name the title of the most recent book you read.
A: Probably the sports section of the paper; don't read much.
Q: Name of your favorite movie/TV show?
A: Not much good stuff on TV anymore, but probably favorite shows are Chicago Fire, Hells Kitchen and Masterchef.
Q: How many of your close friends are iRacing members?
A: Didn't have too many friends at all before I joined, but now have some good friends at BIDD.  We've got a few drivers coming up who, I hope, will be making a serious push for Pro in the upcoming seasons.
Q: Has competing with iRacers all around the world influenced your opinions/outlook on life/world events? How?
A: It gives me even a greater appreciation for what the real race car drivers do every day and every weekend. It's always a lot easier to judge watching a race than it is being in the race.  I know that this is just a sim and all, but to me it's the most realistic sim out there, and probably the closest I'll ever get to racing in real life.
---
You may also like...
---