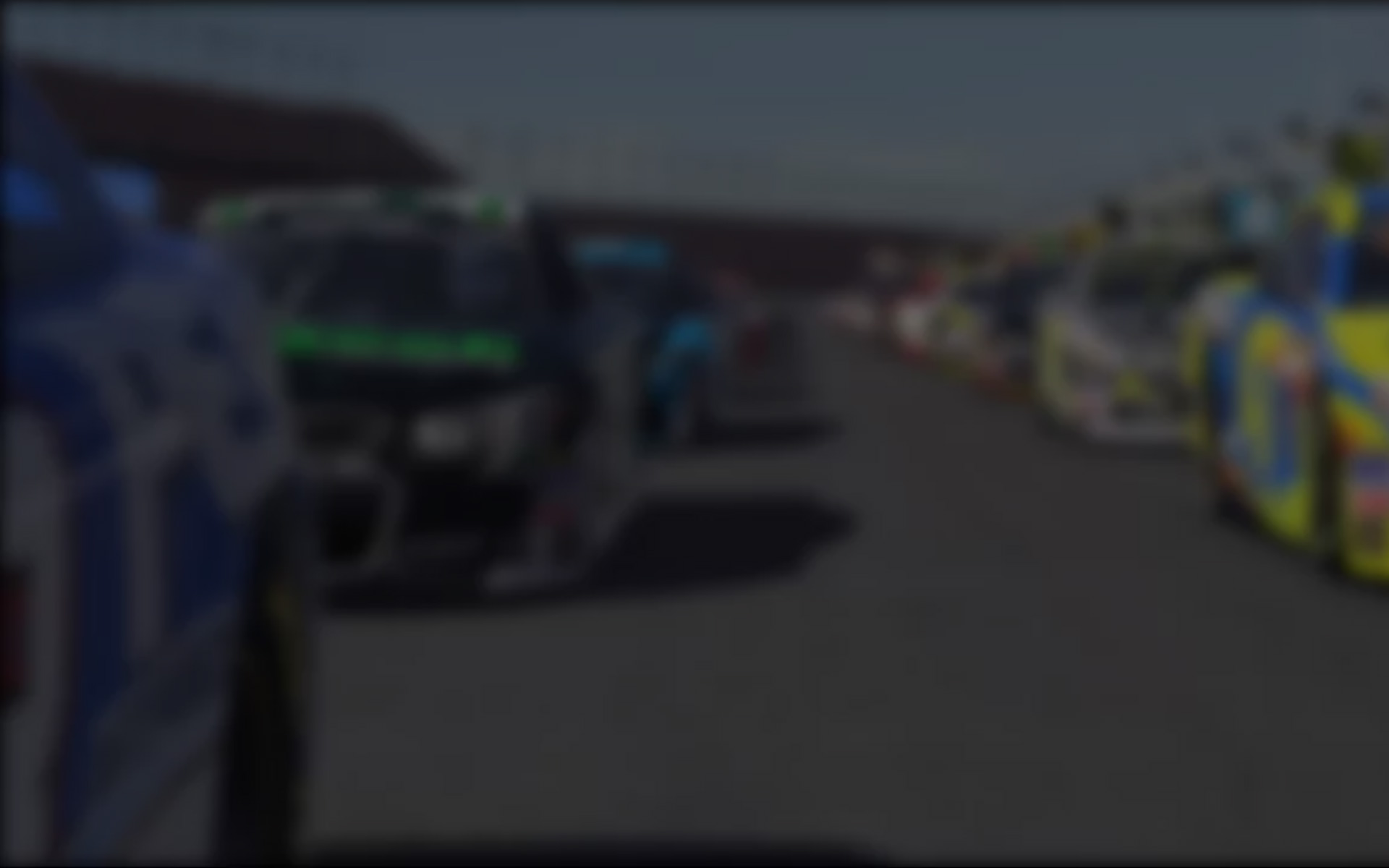 The 2011 World Tour of iRacing got off to a roaring start on Saturday as more than 800 sim racers took part in the 2.4 Hours of Daytona.  A mixed class event with the Ford Mustang FR500S and the Riley MkXX Daytona Prototype, the field generated 25 splits of prototype competition and 22 splits for the pony cars on the Daytona International Speedway road course.
Central-Eastern Europe's Norbi Kiss led all qualifiers with a blistering lap of 1:37.855 in his Riley with Aleksi Elomaa (1:37.981) and Fredrik Follestad (1:37.996) next up and the only other drivers to better the 98s mark.  The Mustang side of life saw Jason Lisner (Virginias) top the time charts at 2:03.191 ahead of Austin Cobb (2:03.217) and Scott Michaels (2:03.275).
Only one of those fast six was destined to translate his qualifying speed into victory, as Cobb bested Lisner and Brian Stroudtbeck to take the top-rated Mustang split, while the top strength of field Daytona Prototype win went to Kenneth O'Keefe who beat Elomaa and Blake Townend.
The other Riley winners included Sean Edwards, Marc Johnson, Jake Swanson, Byron v.h. Bolscher, Josh Berry, Leonidas Guziviak, Steve Wright, William DeRivera, Henrik Muller, Darren Walters, Morgan Schooley, Sean Cuthbertson, Thomas Althaus, David Kadlcak, Joshua Gudorf, Gregg Cireddu, AJ Bower, Andrew Hunsinger, Michael Seay, Benjamin Burmeister, Luc Van Gossum, Justin Fuller, Wyatt Foster and Aaron Waddle.
In addition to Cobb, the ranks of Mustang class winners featured Steven Jones, Dennis Grebe, Jay Osborne, Andrew Paterson, Sean Pivek, Mike Kelley, Michael Hornbuckle, Florian Utzt, Kyle Fetterly, Trevor Forster, Alexander Khalkin, Olivier Raunier, Ian Bassi, Marc Heymann, Patxi Canada Suarez, Marc Rieger, Jarrod Heap, Ricky Hardin, David Sanders, Brett Gray, Robbie Johnston.
Riley runners-up were Darryn Lobb, Sebastian Cron, Andy Kirschetorte, Jani Penttinen, Iker Estefania, Daniel Quaroni, Jamie Wilson, Naoya Nagai, John Koscienlniak, Alex Warren, Sebastian Merten, Attila Liebhardt, Eric Tremblay, Ryan Steele, Marc Robillard, Robert Latuga, Todd Hunsaker, David Ellis, Magnus Ahlqvist, Florian Kirchhofer, Stephen Moore, James Fellows, Christian Theriault, Paul Morin.
Second place finishers in Mustang?  That list also includes Rygh Galloway, Charles Cosper, Jasper Groeneweg, James Mynes, Daniel Oriola Juan, David Waters, Simon Gymer, Ryan Cowley, David ter Stal, Jack Dummer, Tom Czarny, Alexandre Fornieles, Edmund Hershberger, Ricky Dalton, Patrick Mundinger, Lance Snyder, Dave Hoffman, David Rattler, Nathan Lyon, Simon Benson and George Mastrokostas.
Joining Townend on a very crowded third step of the DP podium were Joao Cardoso, Ales Nocar, Carlos Passos, Jonathan Auger, Jimmy Helie, Bruce Perry, Remy Lozza, Jeremy Burris, Sergey Soldatov, Chris Hall, Danny Bouwes, John Keefe, Paul Williams, Eric Miller, Gerald April, Olivier Gouzien, Leslie Reynolds, Devin Smrekar, Erik Myers, Matt Bussa, Charlie Buscher, Danny Huegel, Jacob Klein, Colt Christian.
Third place in Mustang?  As well as Strodtbeck the third place finishers in the Mustang class included Luc Voise, Marc Arcidiacono, Juergen Voss, Corey Davis, Verner Blindheim, Dave Gymer, Jorma Stenman, Udo Streit, Greg Cloutier, Ryan Deady, Iain Mabbott, Justin Humberger, Sebastien Molinari, Patxi Canada Suarez, Mats Gustavsson, Sean Siff, John Jacobson, Ross J. MacGregor, Joel Martin, George Di Piero and George Hernandez.
---
You may also like...
---