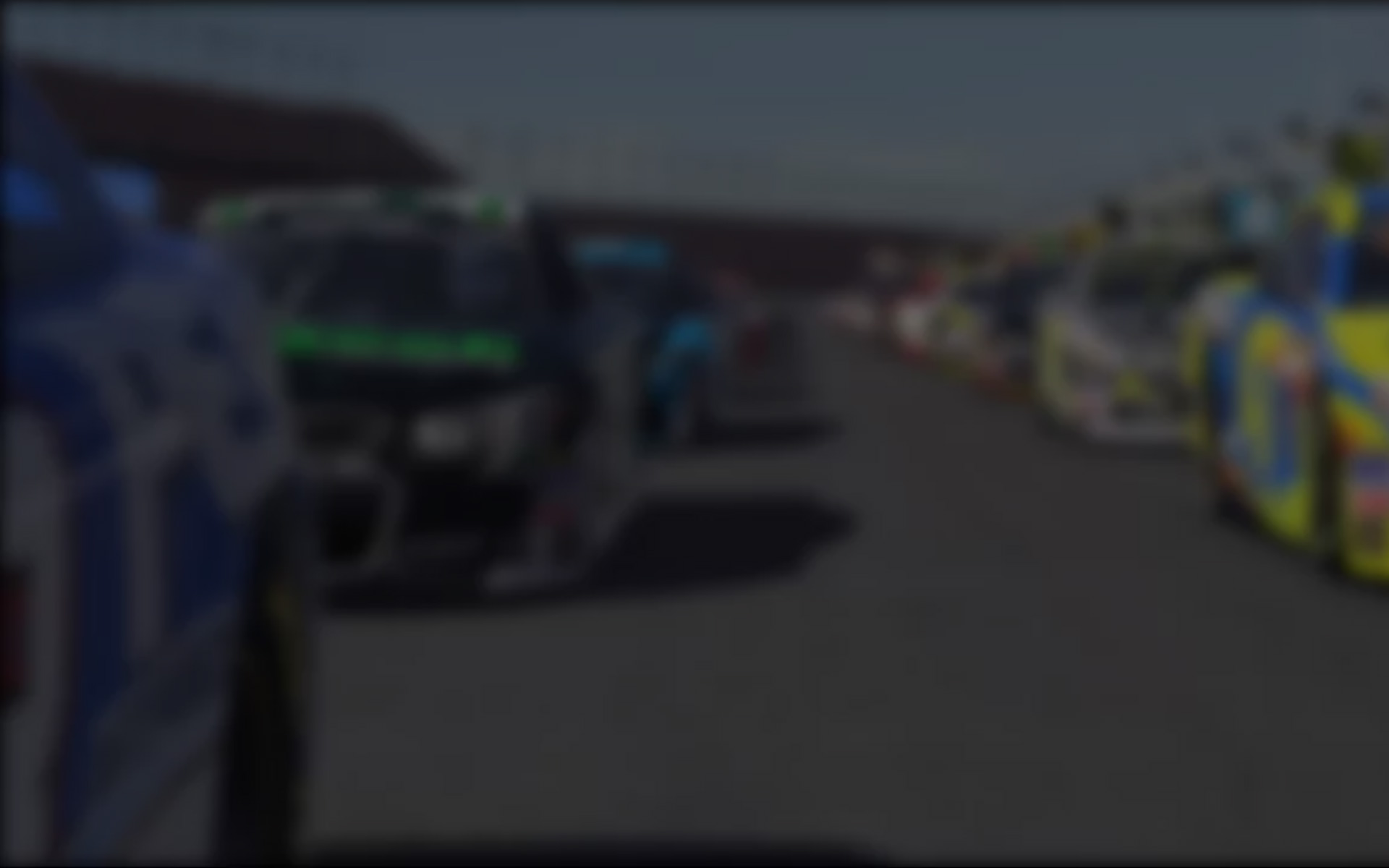 February 24th, 2017 by David Phillips
The world's top sim racers will take the green flag when the seventh NASCAR PEAK Antifreeze Series Powered by iRacing.com gets underway on February 28 at 9 p.m. eastern time.  43 elite iRacers will wheel their virtual Chevrolet SS, Ford Fusions and Toyota Camrys for 100 laps around the digital Daytona International Speedway in the first of 16 events in NASCAR's official eSport series.  At stake is $25,000 in cash and prizes together with a NASCAR champions ring to be awarded during the NASCAR Ford Championship Weekend at Homestead-Miami Speedway in November. 
Following the Daytona race, competitors will race on laser-scanned replicas of many of the tracks on the 2017 Monster Energy NASCAR Cup Series on alternate Tuesdays, with flag-to-flag coverage broadcast on iRacing Live at 9 p.m. eastern time.  The series champion will be determined by a playoff system based on The Chase for the Monster Energy NASCAR Cup, with the field of contenders winnowed to four finalists who will battle for the title in the NASCAR PEAK Antifreeze Series finale on the virtual Homestead-Miami Speedway in the fall.
By any measure, defending champion Ray Alfalla figures to be the man to beat.   The Cape Coral, FL resident edged New Hampshire's PJ Stergios for the NASCAR PEAK Antifreeze Series championship last season, his third title in six years.  While he has never finished lower than second in the season standings, Alfalla faces new challenges this season ranging from the new Chase format to new aerodynamic rules similar to those Jimmie Johnson, Joey Logano, Kyle Busch and friends will be dealing with in the Monster Energy Cup.
"One of the keys this year is adapting to the reduction in downforce for 2017, just like in the real world," says Alfalla.  "We'll also have a playoff for the first time, so the dynamic of each race will change, and the final race at Homestead will be nuts.  Last year it was me and PJ neck-and-neck for the championship; this year there will be twice as many of us going for the title.  I'm pretty excited about it!"
"There will be twice as many of us going for the title.  I'm pretty excited about it!" – Ray Alfalla
After swapping the series lead with Alfalla throughout 2016, Stergios went into the finale needing to beat his rival to have any chance at the title.  So while the overall Chase format will be new, he'll be in familiar territory should he among the "final four."
"With the Chase format, it's going to make everyone approach the season a little differently," says Stergios.  "If I can get into the Chase I think I have as good of a shot as anyone.  Having been through what was essentially a Chase last year it should give me a bit of a leg up on those who haven't been through such a big pressure situation."
In addition to other veterans like former champions Kenny Humpe and Michael Conti, Alfalla and Stergios will have to deal with a promising crop of newcomers including Ryan Luza, Darik Bourdeau and Kenny Zalenski, who raced their way into the series by finishing atop the points standings in the recent NASCAR iRacing Pro Series.  While anything short of a NASCAR PEAK Antifreeze Series title for the series veterans will rank as something of a disappointment, the rookies have a slightly different outlook.
"If I have learned and improved, in every aspect I can, it will have been a successful rookie season," says Zalenski. "However I will be doing all I can to make that Chase/Playoff, and then go from there. I'm just excited to start the season!
"My goal is to get some solid runs and finish races in the top 10 and 5," says Bourdeau.  "If you can stay out of trouble and pull out some solid finishes you will more than likely make The Chase.   Then it's 'win and you're in' the finale when anything can happen."
Indeed, anything can happen.  And success in the NASCAR iRacing Pro Series does not automatically translate into front runner-status in the NASCAR PEAK Antifreeze Series.
"Some really fast guys get to the top series and don't live up to the hype, so we'll see how it goes with some of the rookies," says Alfalla.
A number of the series newcomers will have an ace or two (or three) up their sleeve for, as members of established multi-car teams.  For example, no less than Alfalla served as crew chief on Zalenski's NASCAR iRacing Pro Series car and – as a running mate on the Slip Angle Motorsports team, will be supportive of his rookie campaign.  Nor is Zalenski alone in that respect.
"The usual suspects of course will be competitive," says Stergios, "and guys like Ryan( Luza) and (Bobby) Zalenski coming in from Pro will be really quick as well. At ineX Racing we have just brought young gun Logan Clampitt into the team, so don't be surprised to see him in victory lane a few more times this season."
"The great racing and the overall professionalism of the series are a perfect fit for PEAK." – Brian Emrick
Last year's schedule produced nine winners in 16 races, while more two dozen sim racers scored at least one top five finish.  It's the kind of "anything can happen" competition that prompted PEAK Antifreeze to renew its title sponsorship of the NASCAR PEAK Antifreeze Series through the 2019 season.
"The NASCAR PEAK Antifreeze Series consistently produces some of the most exciting racing action you'll find, whether you're talking real or virtual racing," says PEAK CMO Brian Emrick.  "The great racing and the overall professionalism of the series are a perfect fit for PEAK.  That's why we're excited to be associated with this series."
The 2017 NASCAR PEAK Antifreeze Series gets underway on Tuesday, February 28.  Catch all the excitement on iRacingLive starting at 9 p.m. eastern time.
---
You may also like...
---