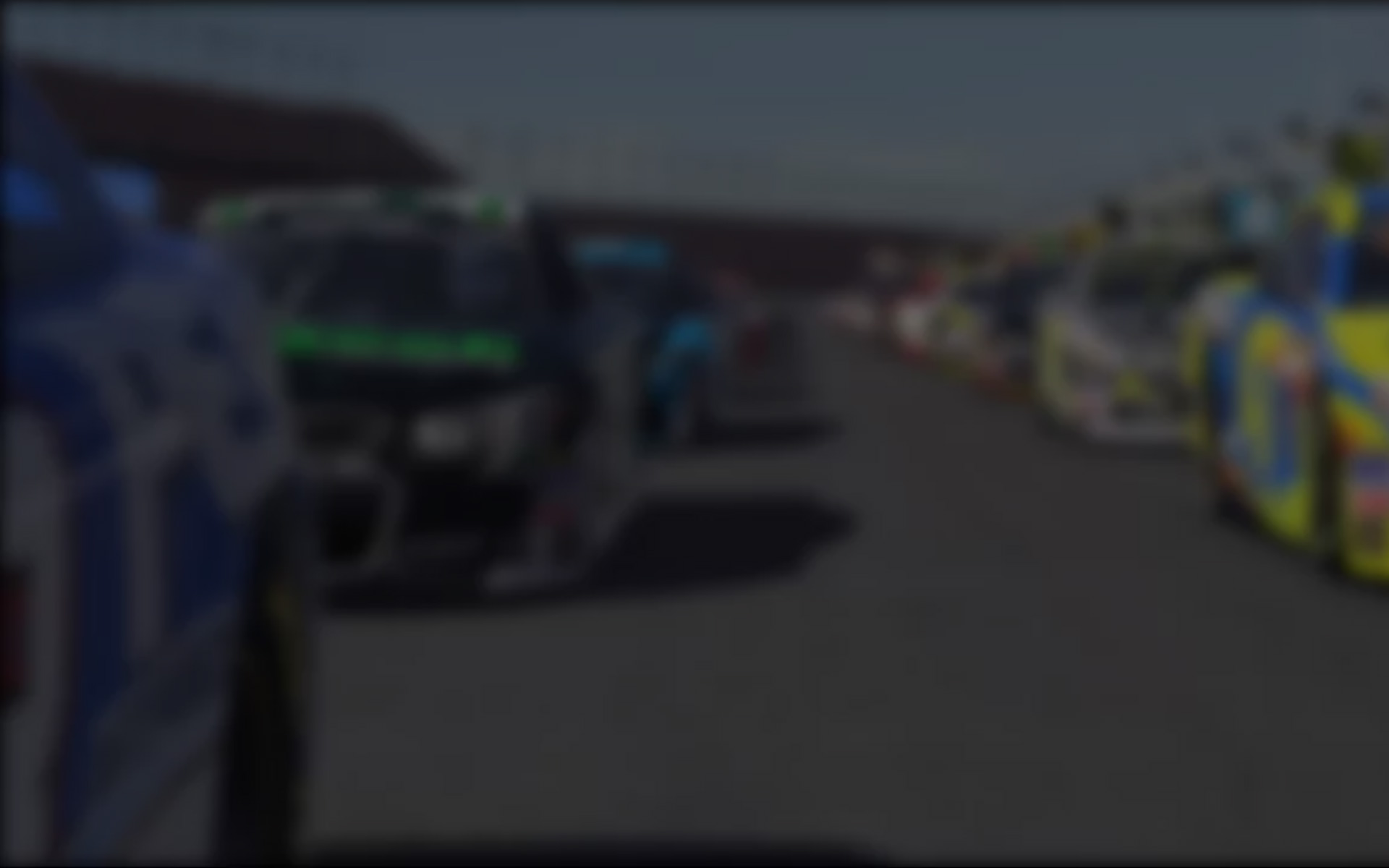 A member of iRacing.com since last May, Steven van Helsdingen likes his mixed class racing, witness the fact that he gets a lot of virtual seat time in the inRacingNews Challenge and the iRacing Grand Touring Cup, along with iRacing Street Stocks (Fixed).  A resident of Bossum, the Netherlands, van Helsdingen is currently fifth in Division Two SpecRacer Ford — and 19th overall — in the iRN Challenge standings.
Q:      How long have you been sim racing?
A:     I started sim racing 1996 with the titles "NASCAR Racing" by Papyrus and "Grand Prix 2" at age 11.   This got me hooked so I bought all the NASCAR simulations by Papyrus as they were coming out. After "NASCAR 2003" I didn't find the time or the interest. I started again with the release of GTR2. I Loved the supporting community with tracks and mods. And last year I found iRacing.
Q:      What attracted you to iRacing?
A:     I have this thing for realism and iRacing is laser scanning the cars & tracks… enough said.  Then when you become a member and get on the member website you get everything and more you have been looking for in a online racing simulation. And you're out there with all these people that enjoy it as much as you.
Q:     What are favorite iRacing cars/tracks?
A:     I still have to drive most of the cars and tracks. Basically working my way through iRacing step by step.  So far: I love Zandvoort. It's just spot on! I got the CR6 and it really scared me!! It´s a beast!
Q:      What do you like most about iRacing?
A:     The completeness of it now and knowing that there is still so much coming!
Q:      What would you change about iRacing
A:     Make it less addictive 😉 I would like to see some Time Trial results saved into the personal records. Because I'm trying to be competitive in that as well.
Q:     How many hours a week do you spend on iRacing?
A:     Four hours driving. And checking the websites daily.
Q:     Tell us about the paint schemes on your helmet/car(s)
A:     Keeping it pretty much black and gray with all my cars. Just like the consistency.
Q:     What other sim racing activities do you do?
A:     I've seen the latest Gran Tourismo. I think the graphics are stunning. But I've always been more of a PC simmer.
Q:      What are your favorite video games? Other hobbies?
A:     I work at a go kart track in the Netherlands. So most of my ambitions are connected to racing. Besides that I do a lot of activities as a web designer.
Q:     What is your most memorable iRacing moment
A:     The last couple of laps of the the inRacingNews Challenge at Lime Rock! It was close racing for first position. Even though I lost the battle it´s just great fun!
Q:     What is the iRacing moment you'd love to forget
A:     I will let you know as soon as I drive into the pace car 😉
Q:     What car/track would you like to see iRacing add to the service?
A:     A challenge for iRacing and every driver: The Nordschleife!!
Q:      What's your favourite real world racing series?
A:     Oval: NASCAR.  Road: Champ Car. To bad it doesn't exist anymore.
Q:     Name of your favorite movie/TV show
A:     Two and a Half Men
Q:     How many of your close friends are iRacing members?
A:     One of my friends Tim Duits is really into it. He is really good at it too! Two of my others friends are going to be joining this year. Already got them a gift certificate 😉
Q:      Has competing with iRacers all around the world influenced your opinions/outlook on life/world events? How?
A:     I think iRacing is a way to escape the daily life to be in a world where people enjoy Sim Racing. It is for me.
---
You may also like...
---