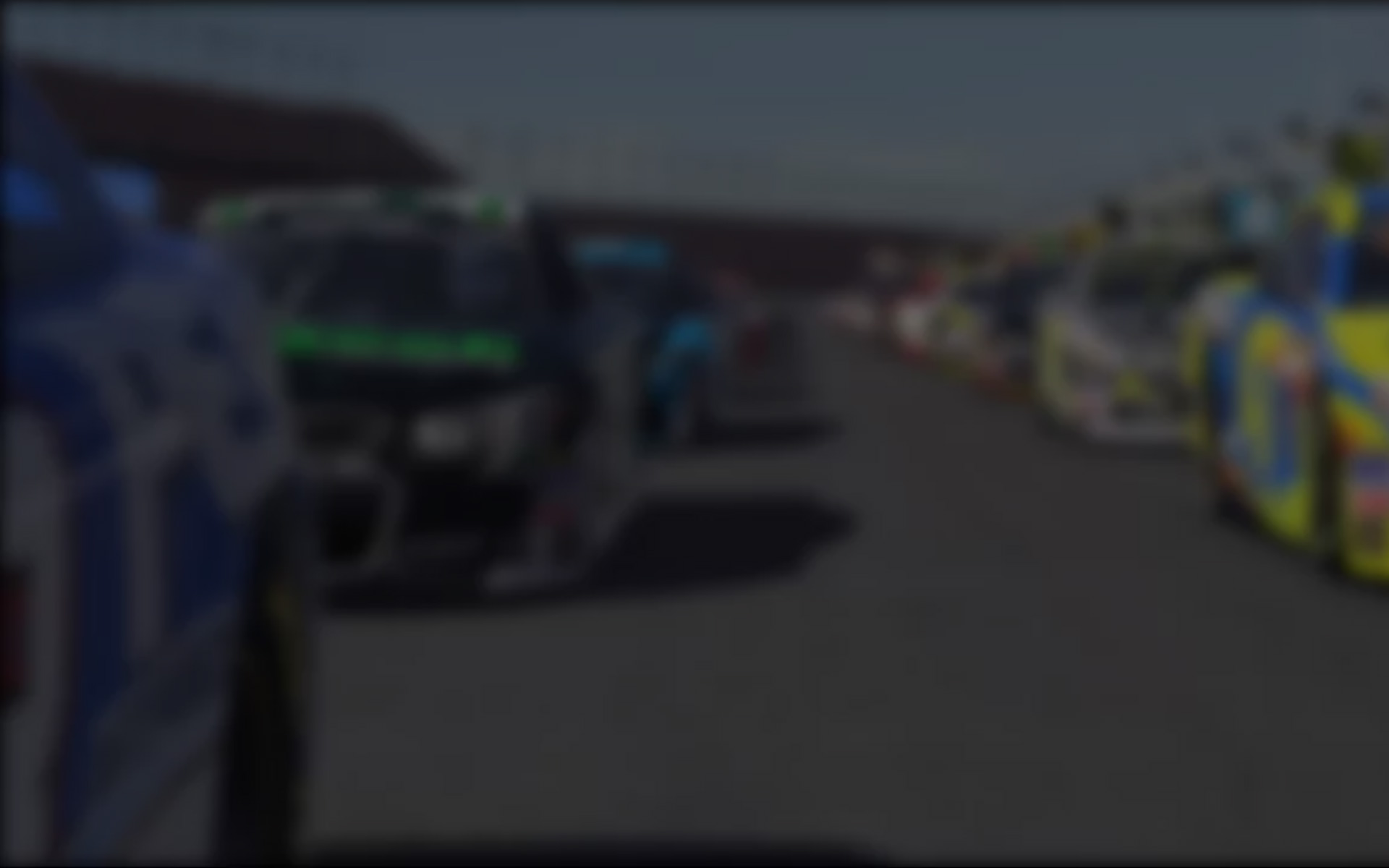 Bristol Motor Speedway played host to the NASCAR iRacing Class A Series for Week Six, and what a week it was. All the biggest names in online racing came out to the high banked half mile, looking to put their name at the top of the pylon.  But the name that wound-up on the very top of the week's scorecard might just surprise you.
That would be Chris "Turke" Henion, who showed night time was the right time for him as he overcame his dead last starting position to wrestle the win away from Josh Berry on Thursday. Henion methodically worked his way through the field over the course of the 140 lap race, and on a late restart his four fresh tires trumped Berry's two tires, giving Henion the win. That was by far the biggest point total of the week, one of the biggest of the season, in fact, with 340 points going to the victor.
Dale Earnhardt Jr. continued his march back to the NASCAR iRacing.com Series World Championship with a stellar week. In two starts Earnhardt grabbed a much-needed 306 points, propelling him to sixth place overall in the NiCLAS points, and fourth of the Class A drivers.
A driver growing accustomed to success is Jim Caudill Jr., but this week he had a less than stellar week . . . by his standards. After earning the most points the previous two weeks at Las Vegas and Pocono, Caudill slipped to third of the 139 who participated in Bristol. All joking aside, Caudill continued his impressive season at Thunder Valley.
"The races at Bristol this week were just as exciting as usual," said Caudill.  "I was lucky enough to have good starting positions in both of my races this week.  Track position was key as it was pretty tough to pass out there.  Even though I didn't get a win this week, I felt like I got through one of the tougher tracks (at least for me) on the schedule with a healthy amount of points."
Caudill is in command of not only the battle to make it into the NASCAR iRacing Pro Series, but the overall championship as well. The up-and- coming PJ Stergios is in second, 139 points behind and waiting for Caudill to falter, with Kevin King next in third.
Next week the drivers will have a bit more room to race as the series heads to the "Windy City" of Chicago, for a visit to Chicagoland Speedway. This track has much more grip, and a usable outside groove which promises to provide for excellent side-by-side racing.
---
You may also like...
---