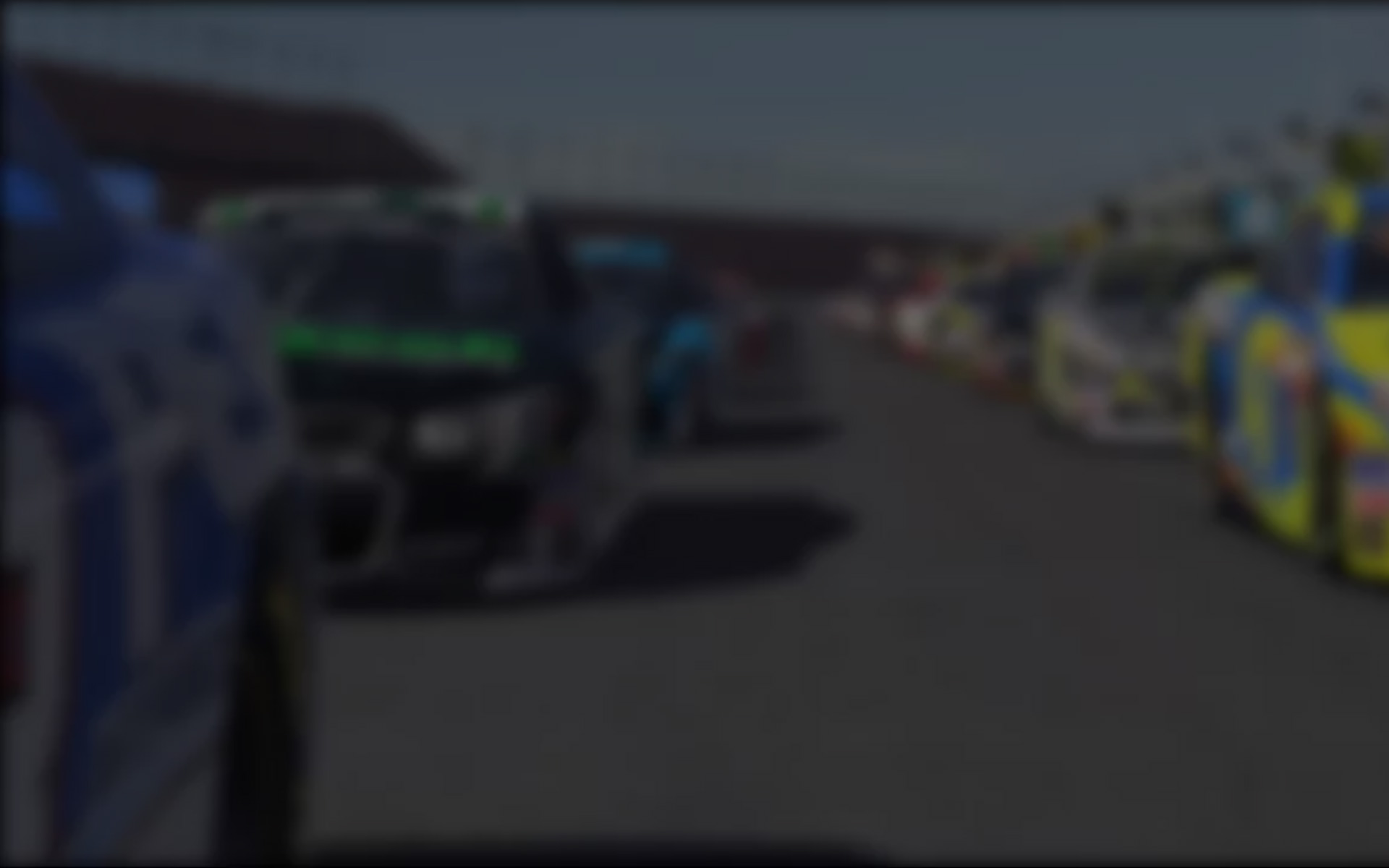 From the undulations of Mosport Park to the new challenges of Oulton Park a record number of drivers have taken to the tracks in iRacing's Radical Racing Challenge during a season which has seen the V8-powered Class C car's popularity soar. This popularity has seen 700 drivers take part in events, the first time ever that the online racing series featuring nimble little Radical SR8 has seen that many drivers in one season.
The racing is as exciting and intense as ever, typified by some amazingly close finishes at the undulating Mid-Ohio race track in Week Nine. The narrowest escape, probably went to Kalle Ruokola who was leading comfortably towards the end of the race. He took the sensible choice not to lap the fourth- and fifth-placed battle as Katier Scott fended-off the advances of Mark Fletcher.
Unfortunately towards the end of the penultimate lap, Katier made a small mistake and Mark was unable to avoid her. Not only did Scott and Fletcher spin, their rotating Radicals evidently sucked Ruokola into a "sympathy" spin of his own.  Fortunately all three cars rejoined and finished the race, with Kalle retaining the lead and taking the win.
In the championship race the overall title seems likely to go to Simon Hulbert who enjoys a 200 point cushion over Frank Winter who has an impressive haul of points despite only three race wins.
Winter's second place is less secure as Xavier Roca lies only 50 points behind him while Ruokala is having to keep an eye behind as Yann Laprevotte and Mark Bird are both snapping at his heels in quest of third place.  Laprevotte also seems likely to have tied up the Division 2 championship but behind him Maurice Dietzel and Juan Luis Martinez are just 11 points apart for second and third.
Audrius Valatniejus has had an impressive season in Division 3.  Lying seventh overall, he is comfortably leading the division from Phil Jocelyn and Maurizio Maria Solinas who are not completely comfortable in second and third as Stephen Walsh lies just 100 points behind, but has a race in hand over them.
The tightest divisional battle is Division 5 as just eight points separate Daniel Lahoz and Alexander Rybakov with James Rawson lying just 21 points further back. All three drivers are probably keeping an eye on Rock Harris, however, as the Northwest driver lies 75 points off the lead, but has a race in hand so has every chance of leaping into an unassailable lead.
One thing is for certain: with the Radical Racing Challenge visiting tracks as disparate as Road Atlanta (short), Infineon (long) and Spa-Francorchamps the competition to finish Season 4 on a strong note will be every bit as fierce as the opening nine weeks of the Radical Racing Challenge.
---
You may also like...
---