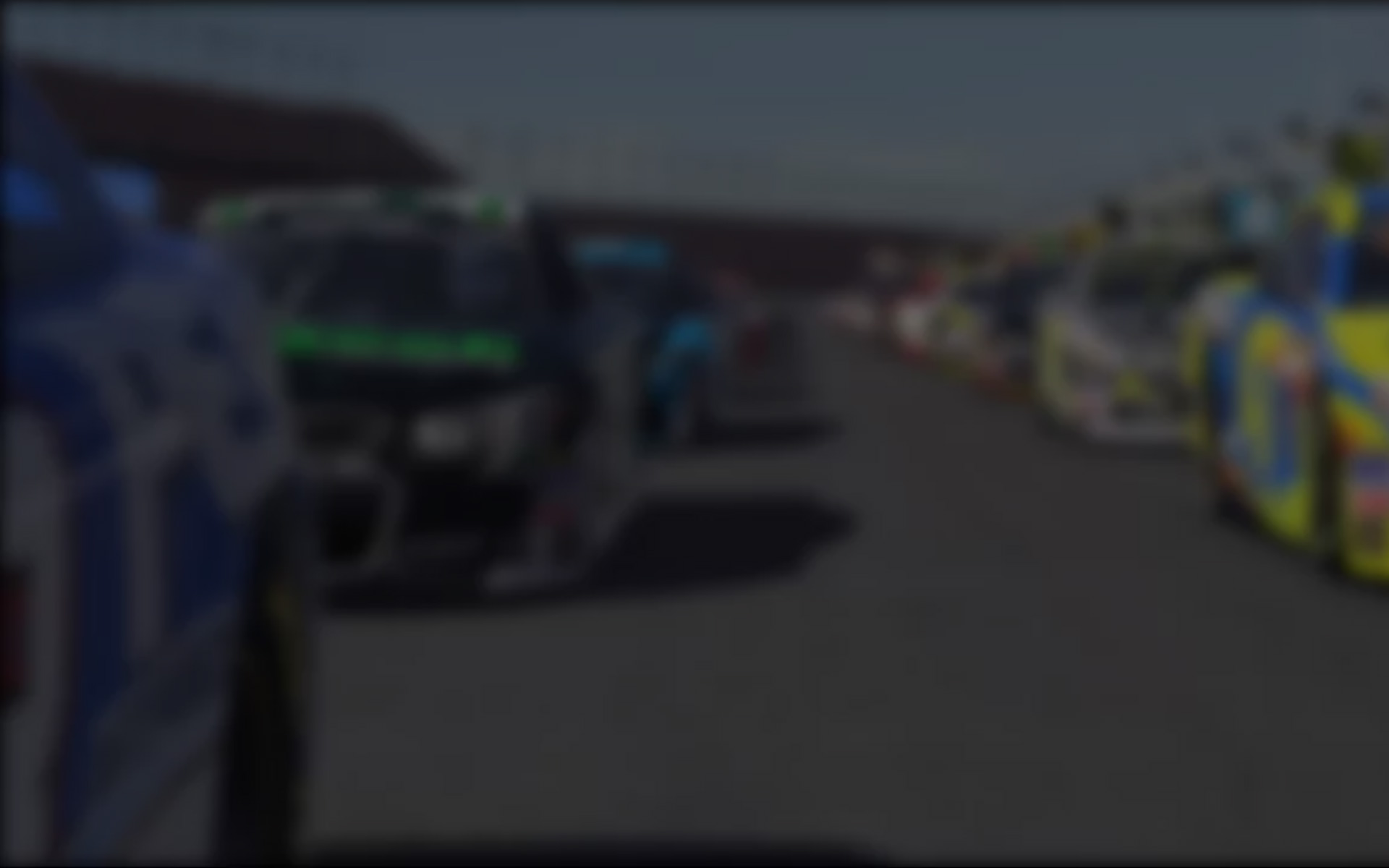 Week Two of the NASCAR iRacing.com Class A Series has come and gone and the battle to make the NASCAR iRacing.com Pro Series is in full force. Class A drivers stepping up their game to unheard of levels made Week Two at Atlanta Motor Speedway the most thrilling week in quite some time. Top names in sim racing took part in Atlanta's festivities and made the week's points totals sky rocket.
Jason Karlavige edged-out Jared Crawford to win the top split of the week, and the absurdly high total of 360 points that went along with it. Karlavige's record was unblemished on the week, as he only made the one start, earning the pole, and leading 37 of the 110 laps to put his name at the top of the board. That second place earned Crawford a not-to-shabby 346 points, and the overall points lead. Also coming on huge as of late is the surging Adam Gilliland, who rounded-out the podium in Atlanta
In all an astonishing 26 Class A-licensed drivers scored over 200 points in Atlanta, a huge lift from this stage last season. Although only two weeks into the season, it is never to early to start glancing at the points. To no surprise, Crawford and Karlavige have jumped out front early, with the next Class A-licensed driver, Gilliland, in fourth. Philipp Geiss is also off to a strong start, as is former NiPS winner Mitchell Hunt.
Atlanta was a popular venue with 29 drivers competing in ten or more races on the week. California's Al Rodriguez once again led the way in starts with 26, with Robert Ingleman (23) hot on his heals. Rodriguez also scored the most wins with eight, the next closest was Patrick Baldwin with six, then Steve Sheehan with five.
Week Three of the NiCAS will keep the speeds up as the teams will head to Homestead-Miami Speedway, which always provides excellent sim racing with its multi-groove racing surface. If Week Two was any indication, the top Class A drivers are out for blood this season, and they are not wasting anytime to getting stamping their ticket to the NiPS. Homestead promises more of the same high split, high intensity racing action!
---
You may also like...
---