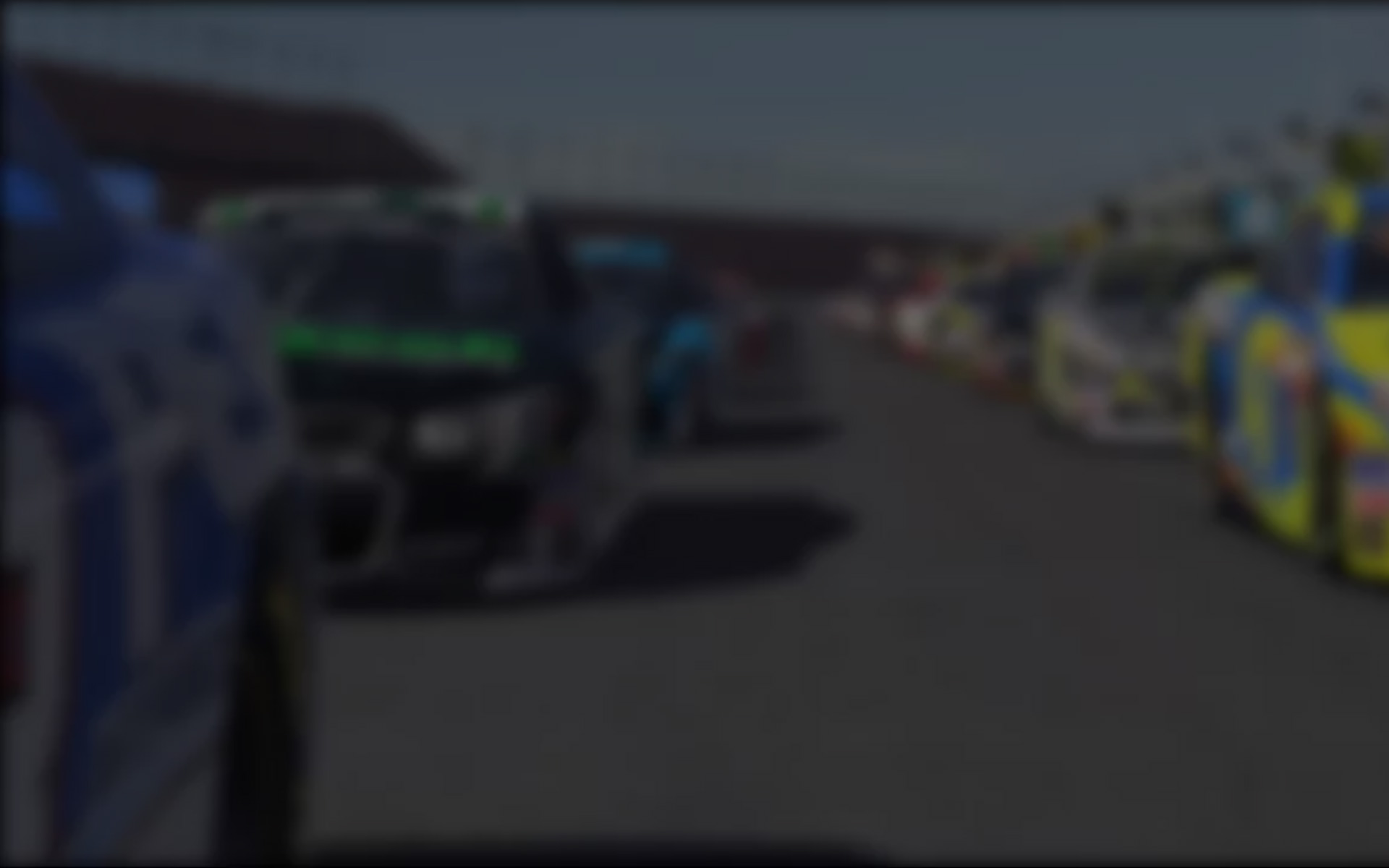 The final week of the iRacing.com IZOD IndyCar Oval Fixed Series saw the drivers head to New Hampshire Motor Speedway. The championship standings favored Dave Judson (Ohio) entering the race and very few doubted he would hoist the trophy. However, the final week of online racing would not be easy for Judson as 291 iRacers took part.
The 3262 Strength of Field attracted all the series regulars as it was the final chance to jockey for a top ten point finish. Matt A Kingsbury (NE) and Brandon Trost (PA) were looking to break into the top five while Niall McBride (UK&I) was hoping to stay there it and Ron Meier Jr (MW) needed a solid finish to break into the top ten.
It looked as if those scenarios might be possible for Trost, who started on pole, and second-fastest qualifier Meier, Jr . The start went off fast but Anthony Byrnes (UK&I) spun and collected James Long (NE) on the first corner after hitting the deadly flat bottom lane. Trost led the restart until Shannon Caudill (Michigan) and Henry White (Carolina) wrecked bringing out the yellow flag. Trost led to the green once again and a long green flag stint followed as Trost and Matt Cooke (Canada) garnered a quick lead.   Further back, Judson and Matt Lambertson (PA) duked it out as Kingsbury looked for space to get clear and carry teammate Meier Jr with him.
Kingsbury nearly found a gap but Lambertson slammed the door shut multiple times mid-corner. Unexpectedly Kingsbury took to the bottom when Lambertson changed lanes attempting to set Judson up, leaving Kingsbury less than pleased by the maneuver. Lambertson quickly knocked Judson out of third position a few laps later. Kingsbury was not going to be held up by the damaged Judson much longer as he slammed his car into the second lane, found the needed grip to charge past Judson and away from Tim Doyle (PA) who had moved ahead of Meier Jr during the battle.
Kingsbury set out to hunt down Lambertson and quickly caught and passed him, once again going to the bottom as Lambertson washed into the marbles.  Meier Jr was getting shuffled back into the back as he spun and collected Adam Dock (Texas), bringing-out another yellow.
The race restarted with Trost leading Cooke and Kingsbury, but not for long as Kingsbury jumped to second position as Judson unexpectedly spun and crashed out of the season finale for the final caution of the night.
Once again Trost geared the field up to green but it would not be easy as Kingsbury rode on his tail the entire first lap.  He attempted to set-up Trost for a pass on the bottom but was unable to make it stick, so he let Cooke go and have a shot at catching Trost.  However Cookie grazed the wall exiting Turn Two, leaving Kingsbury to attempt to close an irreversible gap as Trost won the race by 2.274 seconds. Kingsbury came home just ahead of Cooke while Doyle squeezed in a fourth place finish followed by Dan Geren (Midwest).
Despite his late race crash, Judson captured the 2013 Season 3 iRacing.com IndyCar Oval Fixed Series title with 1638 points, besting Cooke by 107 points.  Lambertson rounded-off the podium 39 points ahead of Velociraptor Racing teammates Dock and Trost while Last Lap Motorsports' drivers Kingsbury and McBride came home sixth and seventh.  Danny Roberts (Mid-South) brought it home eighth trailed by Michael Armstrong2 (Indiana) and TM Hauser (DE-AT-CH) in tenth. Position eleven was Last lap Motorsports' Meier Jr as he just missed out on a top ten.
The season Time Trial standings saw Miles Crabbe (Mid-South) triumph over Meier Jr by a mere three points for the overall title with Jeff York (West) right behind in third, followed by Cristiano de Sá (Brazil) and Vick Caudill (Michigan) in fifth. Victor Jones (Florida) was sixth followed by Yuichiro Takahara (Asia), Micael Hagstrom (Scandinavia), Dan E Kendall (Illinois), and Chris Welker (Mid-South) to round out the top ten.
Congratulations to all the drivers who accomplished their goals this season and especially the series and division champions!
---
You may also like...
---