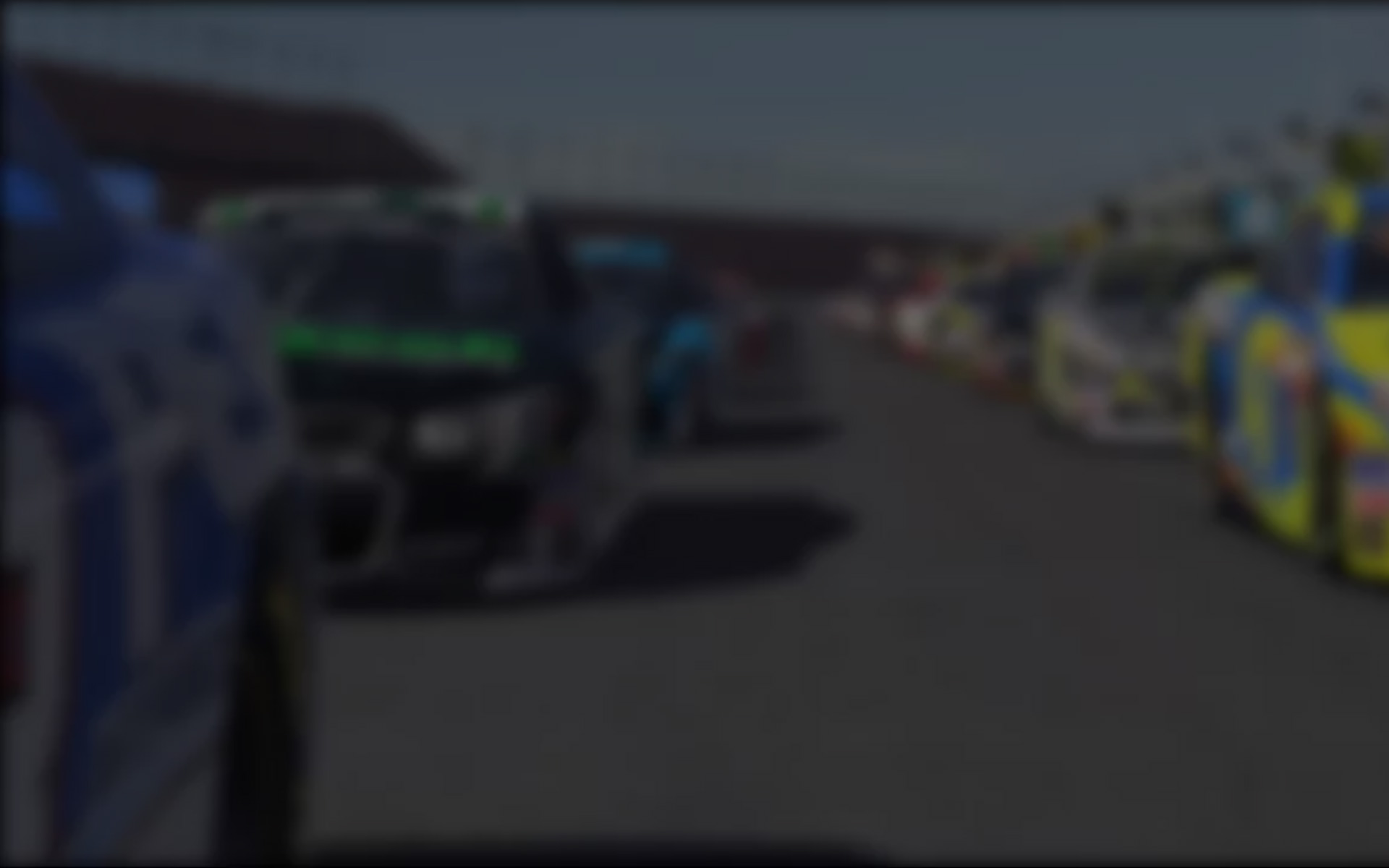 Chris Dymond is a multi-faceted racer.  A three time champion (2006 BRSSC Fiat, '07 Elf Renault Clio Cup Rookie of the Year and '10 Radical UK Cup) and a regular in the 2012 Porsche Carrera Cup UK, he is recognized by the ARDS (Association of Racing Driver Schools) as one of the UK's foremost race driving coaches. iRacing figures prominently in each phase of Dymond's career.  While a Porsche 911 GT3 Cup is not currently among the virtual race cars on offer at iRacing (and the RUF RT12R is still aways off), the 24 year old Dymond uses the service to re-familiarize himself with some of the circuits he'll be racing on in 2012 after spending much of 2010 and '11 racing on the continent.
"Car-wise (iRacing) is a little lacking as far as the Carrera Cup, but the new Cadillac CTS-V is not a million miles away in lap pace," he says.  "The thing I'm really doing is using it for Oulton Park; the iRacing version of Oulton Park is by FAR the best out there.  I hadn't raced there since 2007, so I'm re-familiarizing myself with the circuit in the days leading up to the race.  To be honest, that side of things is more important than the actual car that you're driving.   You re-familiarize yourself with the circuit and you kind of naturally adapt to whatever car you hop in."
Although this weekend's Carrera Cup race at Oulton Park marks the third outing for Dymond and the Parr Motorsport Porsche, it's the fourth meeting of season for the series.  After a top six finish in his debut at Brands Hatch, an ear infection forced Dymond to miss the Donington Park weekend.  He rebounded with his best qualifying effort of the season at Thruxton – fourth — along with a pair of top ten finishes.  All things considered, he's relatively satisfied with his progress in his first year in the series.
"The championship is so competitive it would have been quite foolish, having never raced this type of car before, to come in and expect to win races right away," he says.  "At Brands Hatch we got on the fringes of the top five then, missing Donington was a little bit of a setback but to come straight back and qualify fourth really sets us up well for the rest of the year, and we're expecting good solid top fives for each of the remaining races."
With lots of time between races (six week elapsed between the Donington and Thruxton rounds and, after Oulton Park and Croft in June, there's another six week break before the series resumes at Snetterton) Dymond has plenty of time to focus on his "day" job – instructing wanna-be Jenson Buttons and Lewis Hamiltons in the art and science of race driving.
"It's actually quite noticeable – the difference between someone who has no experience before and someone who has done a lot of racing on a simulator of some kind." — Chris Dymond
Here again, iRacing plays a key role; one that's grown in recent years.
"I've been instructing for seven years, and certainly over the last two or three years the number of students familiar with sim-racing have really picked-up," Dymond observes. " The prices have come down, which has brought in a lot of younger people who are, of course, much more familiar with PlayStation and things.
"You get some who have played rFactor, you get some who have played iRacing – they want to go racing but they can't afford it, so the next best thing is to drive the sims.  Then when they do get a chance to come and drive a car on track, it's actually quite noticeable – the difference between someone who has no experience before and someone who has done a lot of racing on a simulator of some kind."
Although driving technique is a part of the difference, Dymond says sim-racers' biggest advantage lies in the fundamentals, even if it's subconscious.
"Most people who come off driving along the road are used to looking about three feet in front of them," he says.  "It's very noticeable that people who have been sim racing – I'm sure they haven't done it intentionally – they've just naturally picked it up.  If they're playing a lot of F1 cars in the sims and stuff, you simply HAVE to look further ahead to be able to process the information 'cause they're coming at you so fast.
"Yes, the technique is there or thereabouts; there are some things that change, but I think because they've got the vision right the rest of it all falls into line.  It's really the vision and making sure they're looking at the right place so they can judge everything much better."
Whether or not his charges bring a sim-racing background to their real world racing, Dymond firmly believes sim-racing can be absolutely crucial in their development.   And a growing number of commercial sim-racing establishments in England would seem to support that belief.
"It's massively important," he says.  "I don't know about America, but over here the simulator business for race coaching is exploding.  Because testing is so expensive, people can't afford to go to 20 test days a year – that will cost them 200,000 quid.
"So more and more and more people are using simulators . . . if there's something fundamentally wrong, then it's much, much cheaper to go on a simulator.  We'll go spend four or five hours on the simulator on various software platforms and we will just go 'round and 'round and 'round.'  It's completely unlimited how many laps you can do, you can root tires, just do it over and over and over again until you get the fundamentals right.
"And it's becoming very popular.  There are three simulators on the Silverstone circuit alone; then within 20 miles around the circuit there's probably another 10 or 15.  They're generally fully-booked —  it's just a much more cost-efficient way of learning than testing at the moment."
Dymond practices what he preaches.  At his level there may not be a whole lot sim-racing can teach him with regards to driving technique, but there's plenty to be gained by driving in the virtual world.
"Particularly when I started racing all around the world, I was using sims to learn circuits," he says. "It all comes into the different parts of your brain as well.  When you drive, the subconscious part of your brain can't tell the difference between doing it for real or doing it in the simulator.  So if you've done 4-5 hours on the simulator, subconsciously you think you've done a couple of hundred laps already, so you walk up feeling 'I already know the place.'"
So you'll forgive Chris Dymond if he has that déjà vu feeling at Oulton Park this weekend.  If it seems he's been racing there a lot of late, it's because he has . . . at least virtually.
---
You may also like...
---