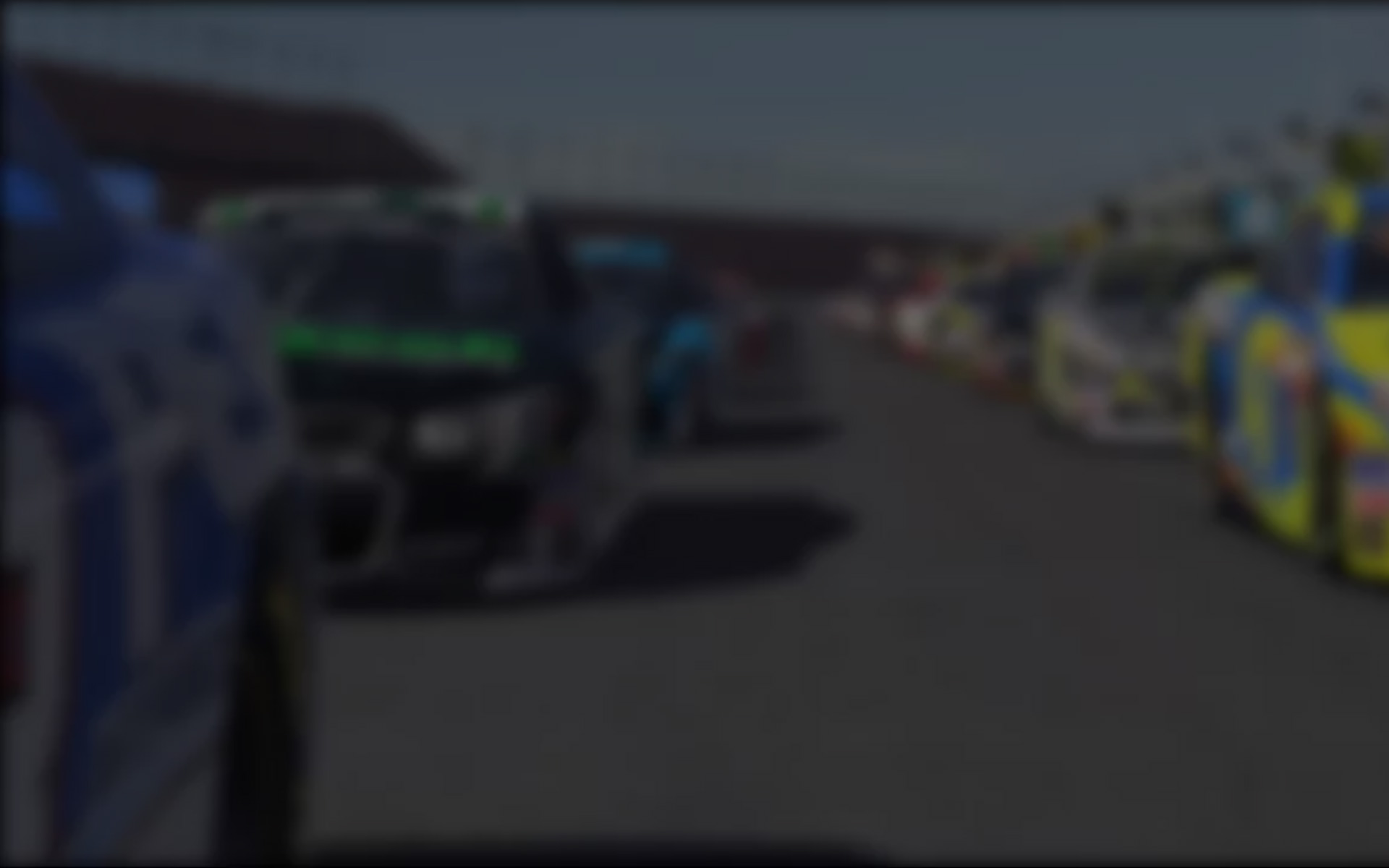 The 2014 Season 4 iRacing.com IndyCar Oval Series featured a number of high and lows in participation and for the sim-racers who participated. Season 4 of the 2014 iRacing.com IndyCar Oval Series was an abbreviated season, featuring only six weeks of competition instead of the normal dozen weeks. The number of drop weeks was also reduced from four to one.
A number of firsts also took place throughout the season. The series crowned another new champion: Brandon Trost (Pennsylvania). The series visited several tracks for the first time, and returned to others after a lengthy hiatus. The series also saw the implementation of single file restarts. The season featured attrition, bad luck, domination, shockers, and several strange moments, among other storylines.
The high water mark, participation-wise, came during Week One at Indianapolis Motor Speedway, which boasted more than two dozen official races. The series saw the lowest participation during the final week at Gateway Motorsports Park with only two official races. Chicagoland Speedway had nine races go official, with Dover International Speedway getting a total of five official races, one more than Darlington Raceway. The iRacing.com IndyCar series returned to Dover and Chicagoland after a lengthy hiatus, and made its debut at Lucas Oil Raceway (LOR), Darlington and Gateway. Each track had its own unique style that allowed for exciting sim racing each week. Some races at Dover International Speedway and Darlington Raceway had such a high attrition rate that only one or two sim-racers finished the race, let-alone on the lead lap.
Single file restarts left a few scratching their heads as they lined up for restarts. These restarts also left some nearly a half a lap down or more at the .686 mile LOR. The restarts also came as a relief at Darlington and Dover as both tracks gave plenty of room to those who spun their tires.
Trost finished the season with 788 points more than 100 to the good of runner-up Matt A Kingsbury (New England) who earned 680 points. In third was Ryan Norton (Florida) with 613 points and only four of a max of five weeks counted. In fourth in points was Marco Aurelio Brasil (Brazil) with 562 points, six more than Adam Dock (Texas) who, like Norton, counted just four scores. Rounding-out the top ten in points, in order, were Erich Moraga (Texas), Ricardo Rossi (Brazil), Jonathon D Goke (International), Seth Eggert (Carolina), and Rob Unglenieks (Michigan).
A total of 232 sim-racers tried their hand in handling the Dallara DW12 throughout the season. Of those, 32 got to take a trip to victory lane. Trost had a season high nine wins, with Austin Espitee (New England) earning five wins. Matt A Kingsbury and Michael Chinn (Ohio) each had a hat trick of wins while Goke, Christopher Demeritt (New Jersey), Norton, Paul Jennings (Carolina) and Nigel Marneef (Benelux) all had two wins each. 23 other sim-racers got to make at least one trip to victory lane.
Trost completed the most laps throughout the season (1568) to  Matt A Kingsbury's 1214. David Strid (Australia/NZ) completed 1161 laps, with Eggert completing 1150 laps and Brasil crossing the stripe 1035 times.
Not surprisingly, Trost also topped the laps-led category with 1027 laps, with Matt A Kingsbury (again) second in this category with 350 laps led. Espitee led 285 laps, with Jennings leading 175 laps, and Norton leading 166 laps.
Leading the series in poles was Trost, with a dozen pole positions.  Matt A Kingsbury had the second most pole positions with 4 poles to his credit, one more than Chinn, Espitee, Jennings, and Brasil in a season that saw just 26 sim-racers earn one or more poles.
Leading yet another category was Trost, who earned a season-high 14 top fives. Strid had the second most top fives with a total of 12 top fives. Brasil had 11 top fives to his credit, with Matt A Kingsbury earning 10 and Espitee earning nine top fives.
One of the only categories Trost did not lead was total starts, as Strid took 19 green flags during the season. Trost logged the second most starts (17)  with Matt A Kingsbury and Daniel Kendall (Illinois) each making 16 starts and Eggert starting 15 races.
There was one category that no one wanted to lead:  total incidents throughout the season. Jennings topped the category with 57 incidents, three more than Ray Kingsbury (New England). Kendall was third with 46 incidents and Trost fourth with 43 incidents. Rounding-out the top five in this category was Timothy McFarland (Indiana) with 37 incidents throughout the season.
---
You may also like...
---