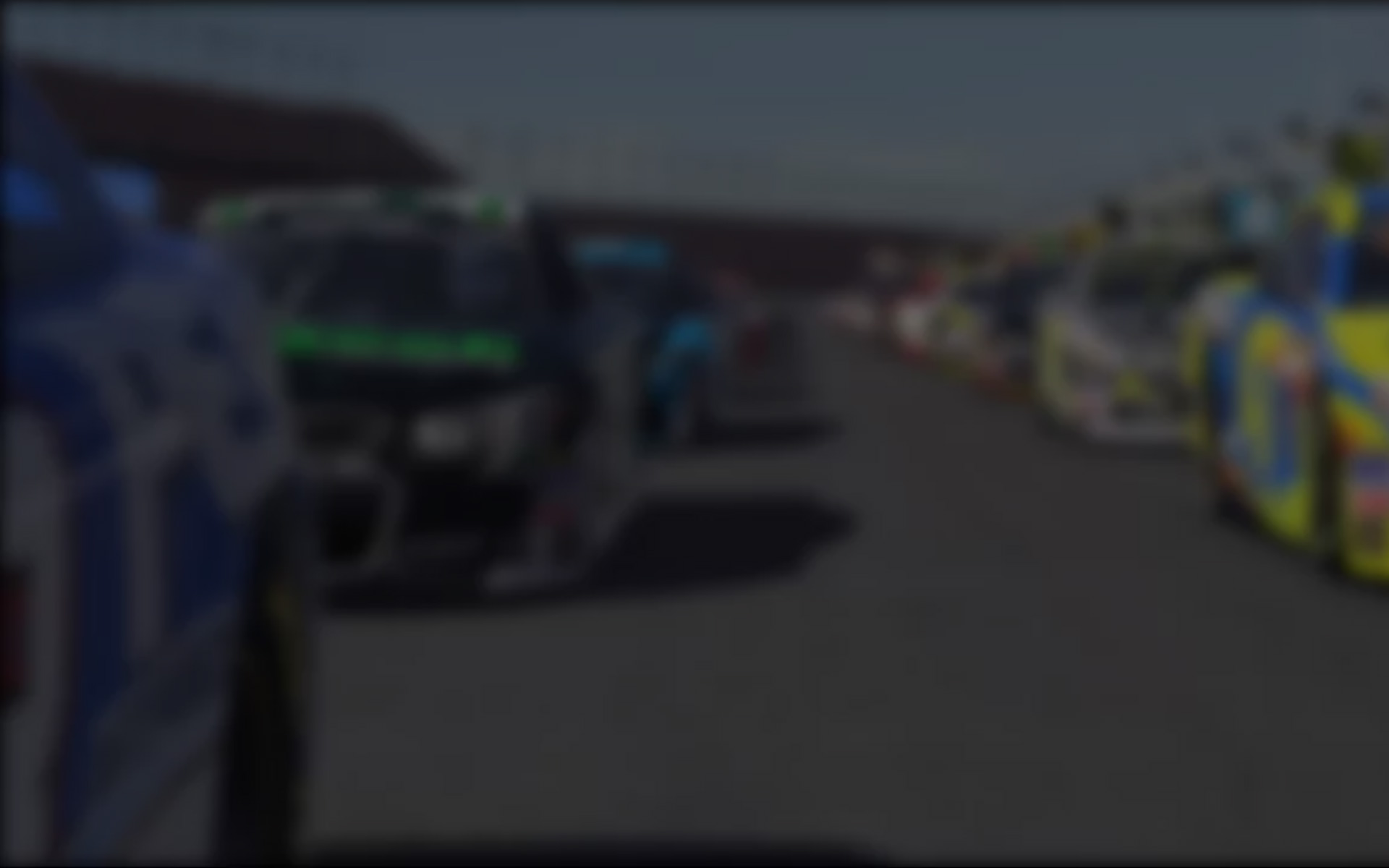 Ty Majeski has plenty of opportunities to get his 2015 racing season off to a good start; seven in fact.  That's the number of races he'll be running in his Super Late Model Ford at New Smyrna Speedway's World Series of Asphalt Stock Car Racing, February 13-21.
Nor will Majeski be piloting just any SLM Ford.  He'll be at the wheel of the iRacing.com Ford Fusion, a tribute not only to iRacing's confidence in Majeski, but to the role iRacing has played in Majeski's career to date.
It's been an impressive career, one that saw the former Wisconsin state go-karting champion take a couple of wins in ASA trucks in 2011 before moving to Super Late Models.  At the same time he was developing into a rising star on the Midwest short tracks, Majeski was emerging as a major force on iRacing earning three iRacing Late Model Tour championships in four seasons of sim racing in 2013.
"You have to be (even) more focused on iRacing.  So when you get in the real car . . . you're a step ahead of where you would normally be."
"In a way, iRacing is more difficult than a real car," he says.  "In a real car you have that 'butt feel' – you can feel what the car is going to do.  In iRacing it's all hand-eye coordination, all anticipation, versus real life where you have that butt feel.
"The biggest thing is that it helps with consistency, you have to be (even) more focused on iRacing.  So when you get in the real car and you have that feel, it's like you're a step ahead of where you would normally be."
The University of Wisconsin engineering student was a step (or more) ahead of the competition on the real and virtual race track last year.  After a rough start to his first season in the ARCA Midwest Tour, Majeski scored five wins and become the first driver to claim Rookie of the Year honors and the series title, not to mention the youngest champion in ARCA Midwest Tour history.
"Our goal was to get a couple wins and Rookie of the Year," he says.  "But we had a carburetor issue at Toledo and then a cut tire at Madison.  We knew the car was great but we just were struggling with some bad luck.  Although we got a third place at Wausau, we got two DNFs at Kaukauna and Milwaukee.
"We had the speed, we just needed our luck to turn around – and it did.  I just can't thank everyone on Team M enough, from (team owners) Brad and Nancy Mannstedt to everyone on the crew.  Toby Nuttleman was the head of this team, but it was more than a team, it was an extended family and that's why we had so much success."
No sooner had Majeski claimed the double ARCA honors than he clinched his third consecutive iRacing Late Model Tour crown of 2014.   What's more, he went on to become the first person whose iRating topped the 10,000 mark.
Although an internet glitch in a subsequent online race reduced Majeski's iRating to four digits, he will forever be the first iRacer to top the 10,000 mark.  And now he has a new goal: becoming the first to regain that lofty 10,000 iRating status.
"Losing the 10,000 iRating sucked at first, but I did accomplish my goal and I guess it didn't hurt as bad as I thought it would," he says.  "So I'll keep racing, get it back up there and – hopefully – this time it'll stay there.
"I'm going to do exactly what I've been doing.  I'm going for the Legends championship, the SK Modified championship and the Late Model championship.  I'm going to just keep racing like I have been; hopefully the iRating will take care of itself."
For the time being, however, Majeski is focused on taking care of business in The World Series of Asphalt Stock Car Racing. Thanks to iRacing, Majeski is already a step or two ahead of where might otherwise be.  For although he has never raced at the Florida track before, thanks to iRacing he's already familiar with the ins and outs of New Smyrna Speedway.
"New Smyrna is on iRacing, so I've been running the Super Late there for the last month or so since we got the word that we were going," said Majeski.  "I've been practicing virtually and I really like our chances down there."
Not unlike at the outset of his rookie season in the ARCA Midwest Tour, Majeski is setting reasonable goals for Speedweeks: but while he says he'd be happy with a race win and a top five finish in the week-long championship, he admits he has his sights set a little higher.
"I think it would be really cool to bring a championship home," he says. "That's a high goal but if we get the car right, we can do it."
Few would be surprised if Majeski achieves those goals, especially his ARCA Midwest Tour rivals and the nearly 60,000 iRacers around the world rooting for him.
---
You may also like...
---