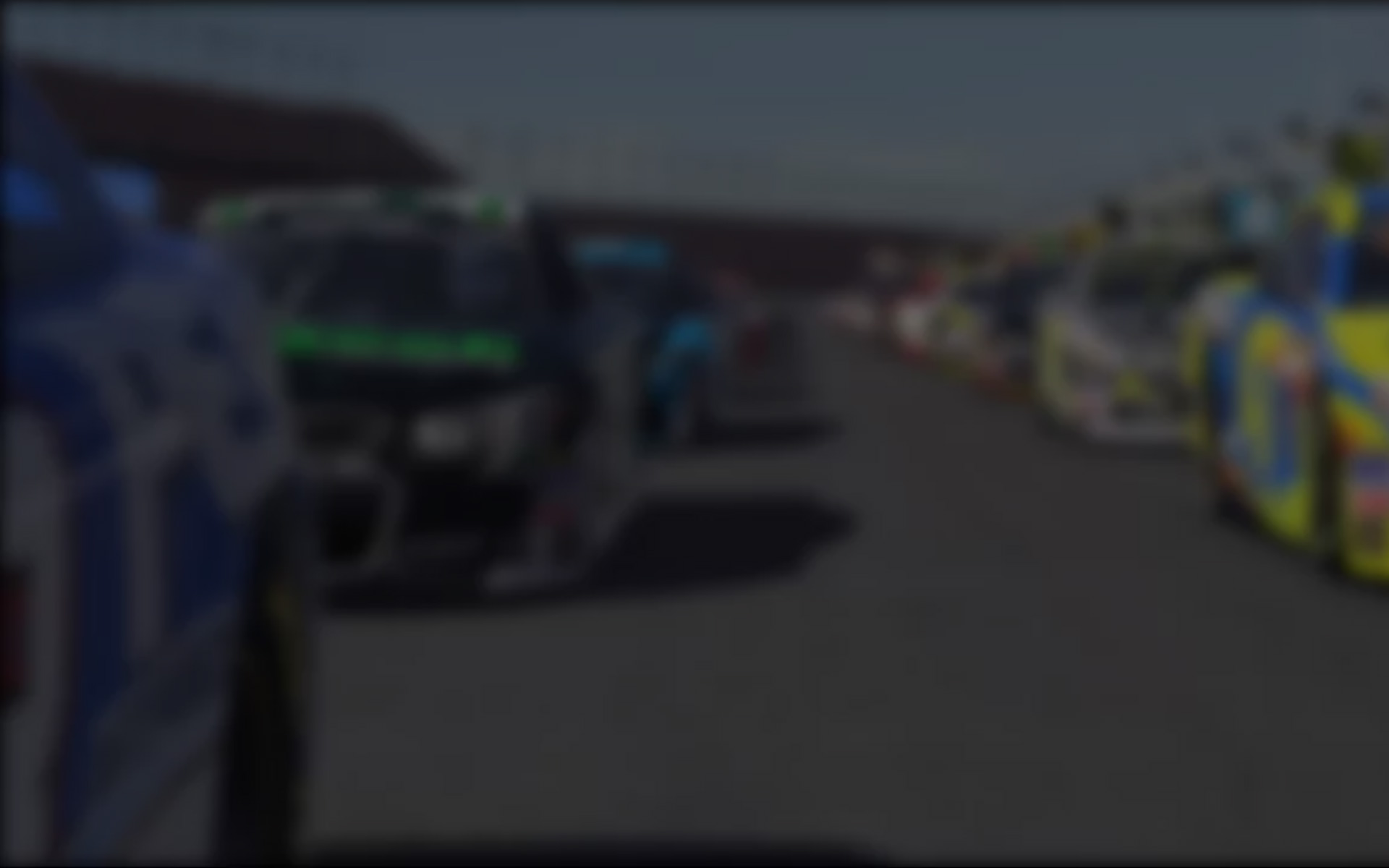 Jon Adams might not run every NASCAR iRacing.com Series World Championship race, but he drove like a seasoned veteran on Tuesday night in holding-off two-time defending series champion Ray Alfalla at Indianapolis Motor Speedway to score the second World Championship win of his career.  Adams took advantage of a timely yellow flag on Lap 68 when he was on pit road for a scheduled stop and came out in front of Alfalla, who had led nearly the entire race up until that point.
Alfalla restarted fourth with 28 laps remaining and had to deal with Marcus Lindsey and Michael Conti just to get to Adams. The next dozen laps were mostly run under the yellow flag as a pair of crashes slowed the pace and ate away at Alfalla's chances for a victory.
Now with only 16 laps remaining, Alfalla had little time to waste if he hoped to keep Adams in his sights. Within two corners of the final green flag Alfalla passed Lindsey and began closing on second place. Conti gave way within two laps, leaving Alfalla with 13 laps to erase a one second deficit to Adams.  Alfalla was just a bit faster and started to close, but as he neared Adams' rear bumper, his Ford Fusion began running hot. The rising engine temperatures forced Alfalla to duck out behind Adams on the straights for fresh air, blunting his ability to take advantage of the draft and leaving the champion a couple car lengths short at the finish.
Behind the race for the win, teammates Brian Schoenburg and Conti had a battle of their own, with Schoenburg getting the best of Conti by just .003 of a second and Lindsey just behind in fifth.
Throughout the first half of the race, Alfalla appeared to have the race in the bag. He started from the pole and led 63 of the first 67 laps before Adams took control. Still, Alfalla has to be happy with second on a day when his two biggest rivals, Nick Ottinger and Tyler Hudson, had less than stellar results.
Ottinger started fourth and ran in the top five for most of the race. His online race took a turn for the worse with 15 laps remaining when Brandon Kettle made contact while trying to pass Ottinger entering Turn One. The contact sent Ottinger up the track and into the wall, dropping him to fifteenth. Although he was able to work his way back to tenth at the finish, Ottinger was disappointed. "Had a race winning car and the race kept playing into the hands of other drivers this week," he said. "Had fun and was nice to be able to have a capable car of winning again this week."
Hudson also ran into trouble late in the going.  He inherited sixth after Ottinger and Kettle got together, but was destined to suffer problems of his own.  With just nine laps remaining, he hit the wall off Turn Four and dropped to fourteenth.
Despite his poor result, Hudson maintained his lead in the championship. He now leads Alfalla by 15 markers, with Ottinger slipping to third, 17 off the lead. Schoenburg is fourth, 16 points out and Lindsey rounds out the top five but is 43 points, nearly a whole race, behind Hudson.
With the 2013 season approaching the two-thirds mark, the series heads to the final short track on the schedule: New Hampshire Motor Speedway. Last year, Conti and Schoenburg had the dominant cars with Conti picking-up the win. Will the teammates be the drivers to beat this year as well, or will Alfalla and Ottinger duel for yet another victory?  Can Hudson rebound from his Brickyard bobble?  Tune-in to iRacingLive and MRN.com to catch the action from the Magic Mile!
---
You may also like...
---