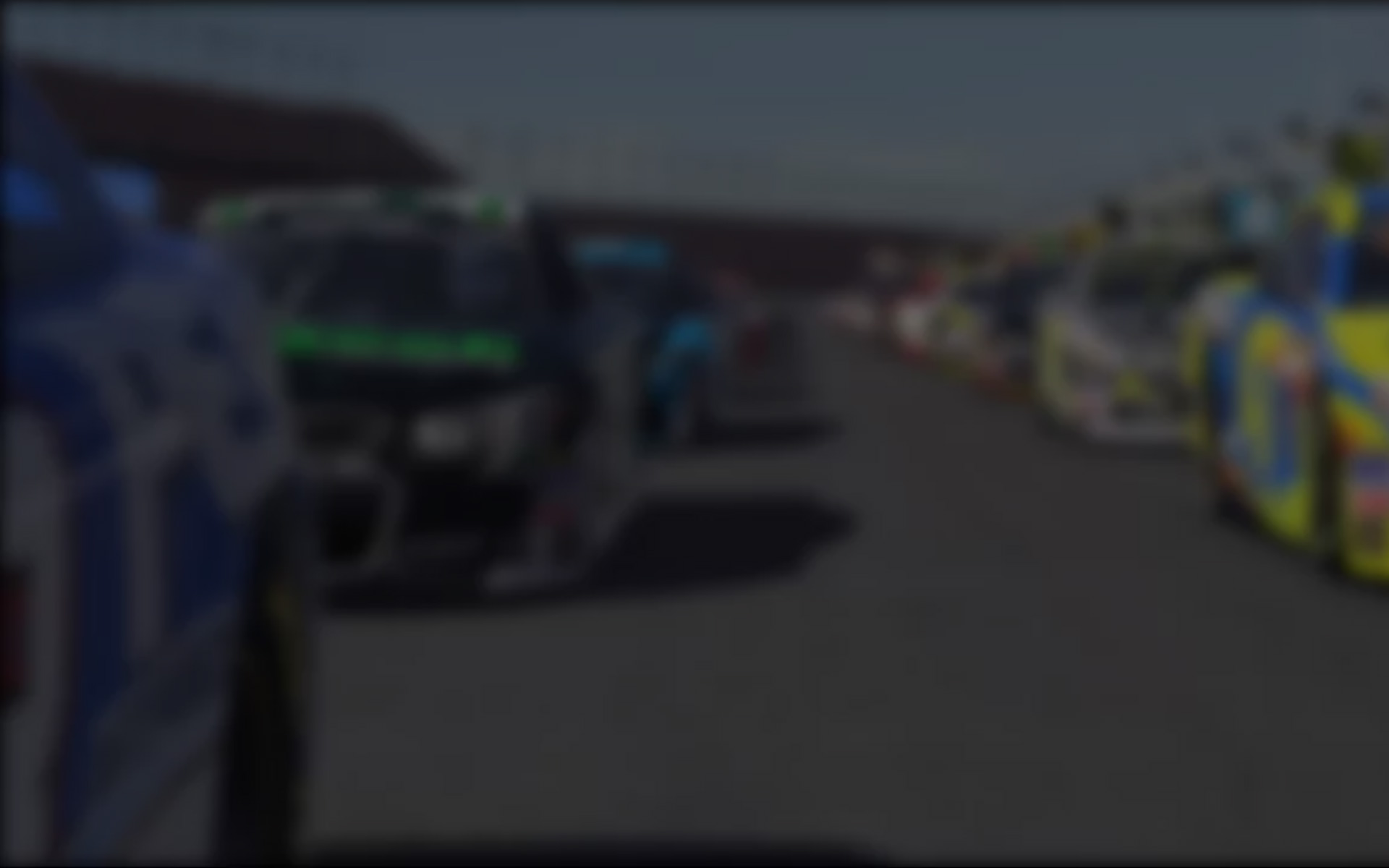 Jon Adams has flair for the dramatic; from last year's door banging episode with Nick Ottinger in the NASCAR iRacing.com Pro Series race at Pocono, to a certain viral video captured in Homestead and now as the winner of the 2012 NASCAR iRacing.com Series World Championship race at the same Pocono Raceway.
With five laps remaining, Adams was running third, just over a second behind Steve Sheehan and Ottinger, who had been battling for the lead for much of the online race. Ottinger had taped-up his grille on his last pit stop and was the quicker of the two, while Sheehan had to pull-out every trick he knew in an attempt to keep Ottinger at bay.
As the pair raced towards Turn One, Sheehan tried to block Ottinger and the two came together several times, sending their cars sliding up the track and into the wall.  Taking full advantage of the mishap, Adams passed them both and drove away from the field as the cars of Sheehan and Ottinger were too badly damaged to challenge for the victory.
"By far one amazing race." — Jon Adams
"Wow. I don't really know what to say. That was one amazing race. Before the race I had zero confidence about my setup. Went into qualifying hoping to do well, but actually choked about three tenths and was frustrated about it," said Adams. "I went into Turn One while those two were in the wall and began to extend my lead and I knew at that moment I had the thing won. Was by far one amazing race and I enjoyed every lap of it."
Kevin King also benefited from the erstwhile leaders' troubles to finish second. It was an eventful race for King, who had a spin (into pit road no less) early in the race, but played his pit strategy right to regain his lost track position. Michael Conti continued his stellar season with a third place finish. While he did not have the fastest car, Conti kept his nose clean and gained some ground on point leader Ray Alfalla in the championship race.
Ottinger fell to fourth while Sheehan settled for sixth after dominating much of the race, with Carson McClelland splitting the pair of sim racers with a strong run to fifth.
Sheehan explained what ended his shot at a win.  "I blocked and hoped for yellows to save me, and also hoped (Nick) and Jon would mix it up. With five to go we entered Turn One way, way low, banged fenders once, saved it; but I got on the brakes for Turn One and we banged fenders again. The second contact is what did us both in and I obviously would rather that didn't happen."
Point leader Alfalla had an uncharacteristically tough day, including a spin while battling for a spot in the top five. The spin sent Alfalla back outside the top 30 with just 33 laps remaining, but the defending champ showed why he is still the man to beat, rallying to a solid eighth place finish, even with dirty air playing havoc with his handling.
"Tough race," Alfalla summarized. "I felt like the car was really good in clean air, but worse than I ever imagined in traffic. Got wrecked off Turn Two and saw myself in the same position as Charlotte. Tried my best to make it through the field, and ended up eighth."
Alfalla saw his points lead get trimmed a bit and now leads Conti by 13 points. Ottinger also gained a bit of ground and sits 37 points out of the top spot. King is 61 points back in fourth and Patrick Baldwin continues his quiet but solid season, moving up the fifth in the standings thanks to a seventh place finish at Pocono.
Week Ten sees the series shift back to a 1.5 mile track, with Kentucky Speedway playing host. Kentucky is a bit different than normal 1.5 mile tracks in iRacing, as the bottom line is not necessarily the fastest way around. The driver who can find a setup that works in all grooves will have a big advantage come race time, but as Pocono showed, you never know what is going to happen at the end of a NiSWC race. Catch all the action in two weeks' time on iRacing Live!
---
You may also like...
---