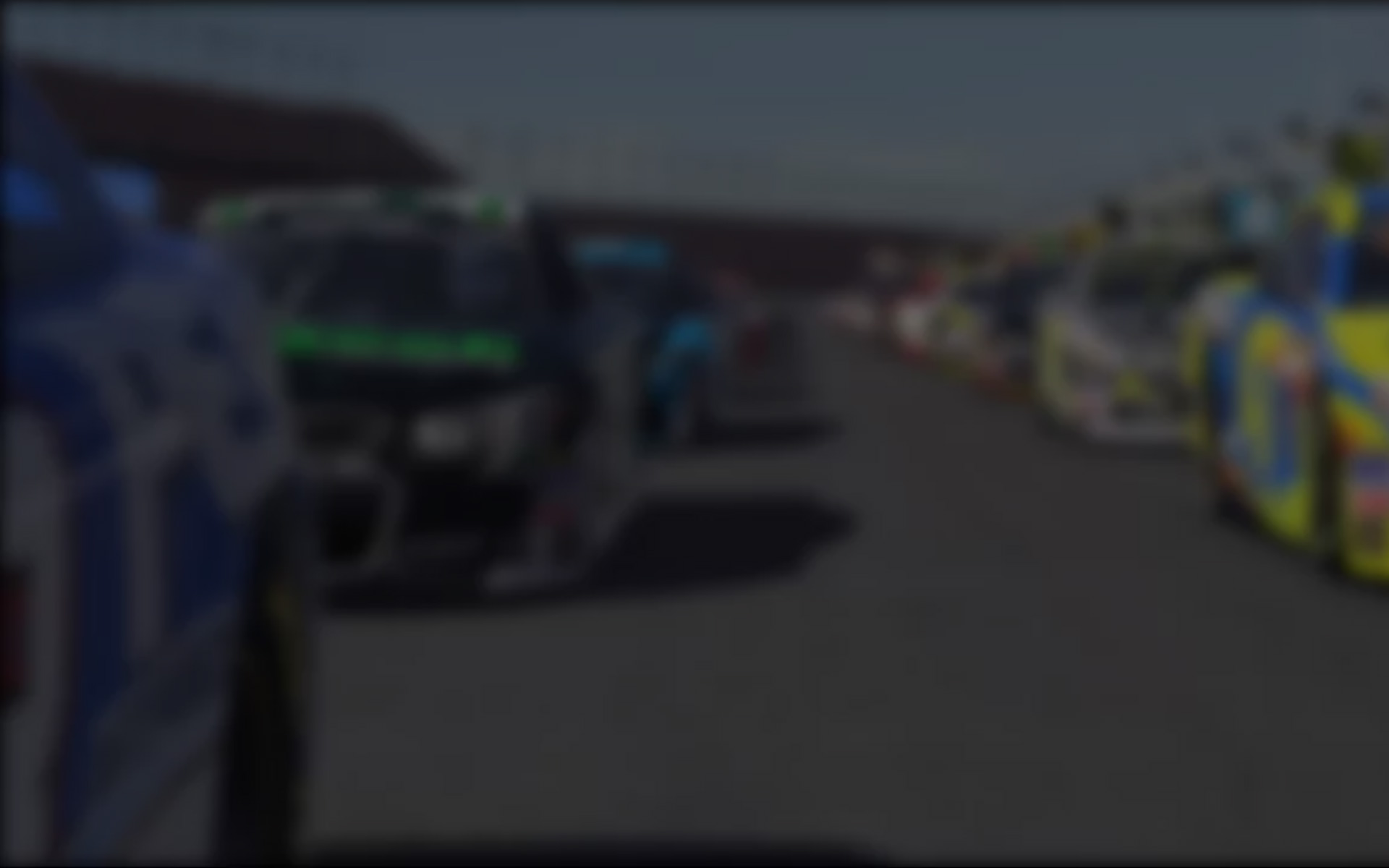 After dominating most of the season, Alex Bergeron officially wrapped up the 2019 iRacing World of Outlaws NOS Energy Sprint Car World Championship on Monday night by advancing to the main event in the season finale at Knoxville Raceway. Despite an uncharacteristically low starting spot thanks to a fourth place heat finish, Bergeron surged through the field to score yet another victory in the 30-lap feature.
"It feels pretty good," said a triumphant Bergeron. "I didn't expect to be this fast tonight in the feature—we had a rough qualifying and we made it in the feature, and that was basically our championship. But I just wanted to win this race, so I made the effort to get up there."
For most of the night, however, it looked like 2018 series champion Tim Ryan would be the driver to beat. Twice a winner this season, Ryan's hopes of a title defense were quashed early in the season by some disappointing results, but he was back on form in Knoxville by scoring the pole and winning his heat race. Adam Elby, Anthony Lopresto, and April Knoxville winner James Edens would score the other three heat victories, while Britton Roxberry and Ryan Mayr won the last chance qualifiers.
But with only one shot left to score a good finish, the 20 drivers who made it to the main made aggressive moves early and often. A number of cars made contact on the first lap, although the track stayed green; it wasn't until Lap 5 that the yellow flag first came out, when Cole Neuhalfen sent Chase Cabre into the wall and Roxberry plowed into Cabre to go flying.
Ryan kept his lead on the Lap 9 restart, but a flying Bergeron would soon be on his tail. After starting 14th, the Quebec native climbed to ninth after the Lap 1 skirmish and cracked the podium for the first time by Lap 11. Unfortunately, both champions made contact on Lap 14, as a slower Ryan was in the high line in front of Bergeron and took a hit from behind. Further contact from Nick Cooper sent Ryan on his side and led to another yellow.
"I couldn't do anything there," Bergeron explained. "I was right behind him and trying to run the top, and I'm sorry to him, but that's a racing incident. Other than that, we ran the top all race."
The field would see one more caution on Lap 22, as a four-wide battle on the frontstretch ended with a Joel Berkley tumble. Bergeron would hold the point on the restart and lead the final five laps to win, with Elby second and Edens third. By placing well ahead of last week's winner David Heileman, Edens reclaimed second place in the championship standings.
"Just like last year, you have to qualify good, and that's probably one of my weakest spots," Elby admitted. "We qualified second today, and that put us on the pole of the heat race. Staying out front is easy, but passing cars is hard, so that's something we really need to work on for next year to make sure we get some better runs come feature time."
"I kept looking at the standings under caution and saw (Heileman) was still back there, so I figured he got caught up in something," Edens said of his runner-up result in points. "That's part of it sometimes—one bad week can cost you."
For his efforts this season, Bergeron claimed a $10,000 prize and this year's championship trophy. He'll be flown to the World of Outlaws World Finals at The Dirt Track at Charlotte Motor Speedway in November and be honored at the season-ending banquet. In addition, Bergeron will get some real-world seat time in a sprint car at Charlotte with World of Outlaws and NASCAR rising star Christopher Bell. Edens earned $4,000 for second in the championship and Heileman took home $2,000 for third.
The top 15 drivers from the 2019 season will advance automatically to next year's iRacing World of Outlaws NOS Energy Sprint Car World Championship. The final point standings are as follows:
Alex Bergeron, 787
James Edens, 704
David Heileman, 686
Joel Berkley, 586
Nick Cooper, 558
Adam Elby, 489
Austen Semmelmann, 488
Chase Cabre, 442
Lewis Hewett, 429
Tim Ryan, 424
Justin Thomas, 373
Matthew McKinney, 362
Cole Cabre, 361
Alex Smolders, 349
Britton Roxberry, 342
World Championship dirt oval racing will resume on June 24 with the iRacing World of Outlaws Morton Buildings Late Model World Championship. Zach Leonhardi is the defending series champion. Races can be streamed every Monday on the iRacing eSports Network on Facebook, Twitch, and YouTube.
---
You may also like...
---