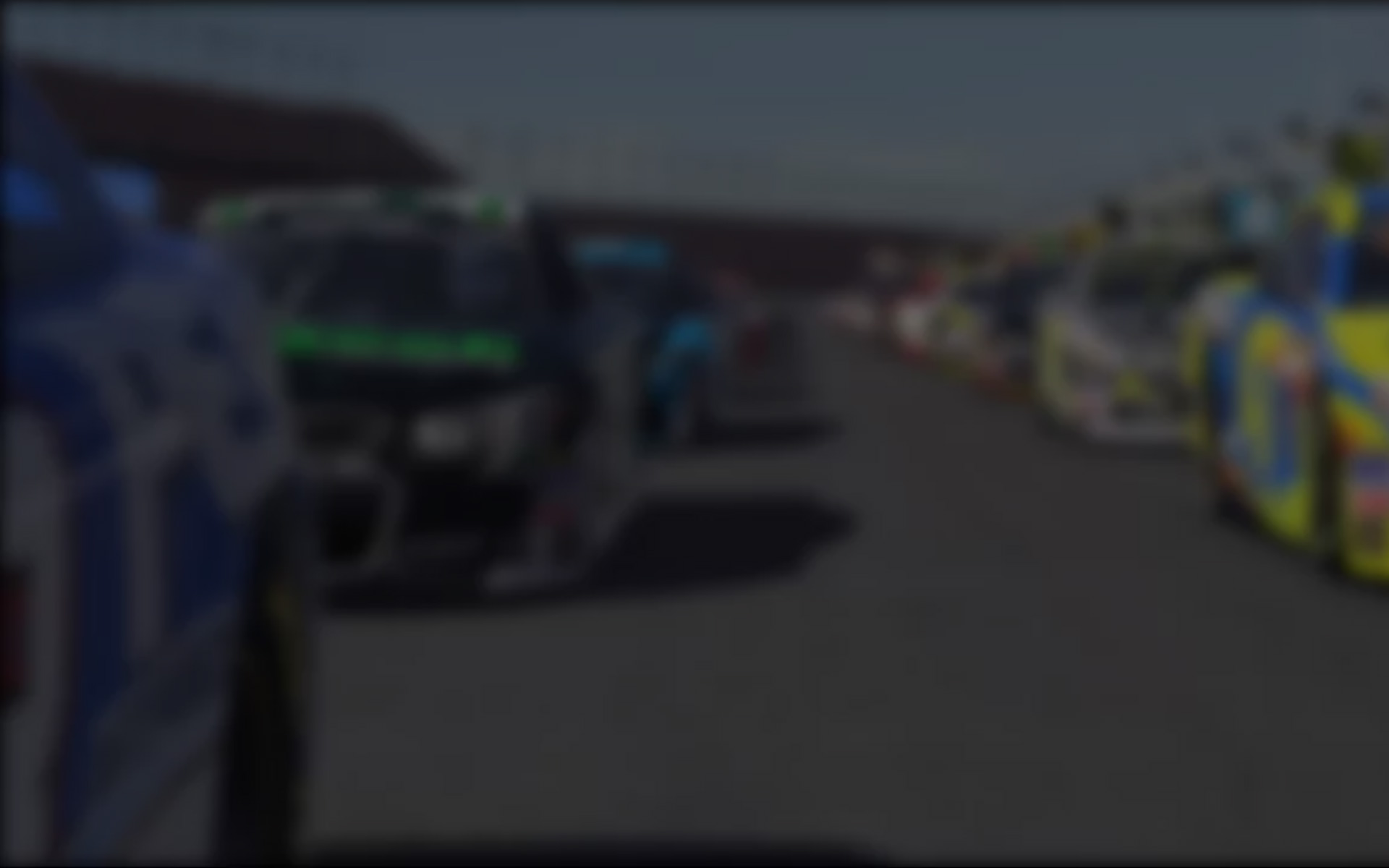 Alex Bergeron may not be affiliated with a real-life World of Outlaws NOS Energy Sprint Car Series team or have a large group of teammates to rely on, but at this rate, it doesn't look like he needs either.
Despite intensely close racing throughout the night at Eldora Speedway, including a .000-second margin of victory during the heats, Bergeron easily scored his third win in four starts to kick off the iRacing World of Outlaws NOS Energy Sprint Car World Championship season on Monday night. The Canadian driver overcame a season-high three cautions, including one that forced a restart and one-lap dash to the finish, to score the victory over TTL Esports' Lewis Hewett. Kasey Kahne Racing's David Heileman completed the podium.
"It was very important," Bergeron said of getting the jump on each of the race's three restarts. "I was trying to make them single-file, to get a little bit lower and grab the moisture down the straightaway so I could get a little more of an advantage on these guys, and it worked pretty well. The last restart, though, with one lap to go, was very nerve-wracking. I knew Lewis was going to try to pass me, and I tried to run the bottom to block slide jobs. But we had a dominant car, we won all three of our events tonight, and those are good points for the end of the season!"
Bergeron earned a sweep of the night by qualifying on pole, holding off Heileman in the first heat, and pacing the field for all 30 laps of the final. But as easy as he made it look up front, Eldora took both the unforgiving nature of sprint car racing and challenge of an iRacing World Championship up another notch for the remainder of the field. Multiple heat races saw a gap of under three seconds from first to last place, and defending Eldora winner Adam Elby of Swindell SpeedLab fought off Cole Cabre's last-turn slider in the final heat to win in a photo finish determined by ten-thousandths of a second.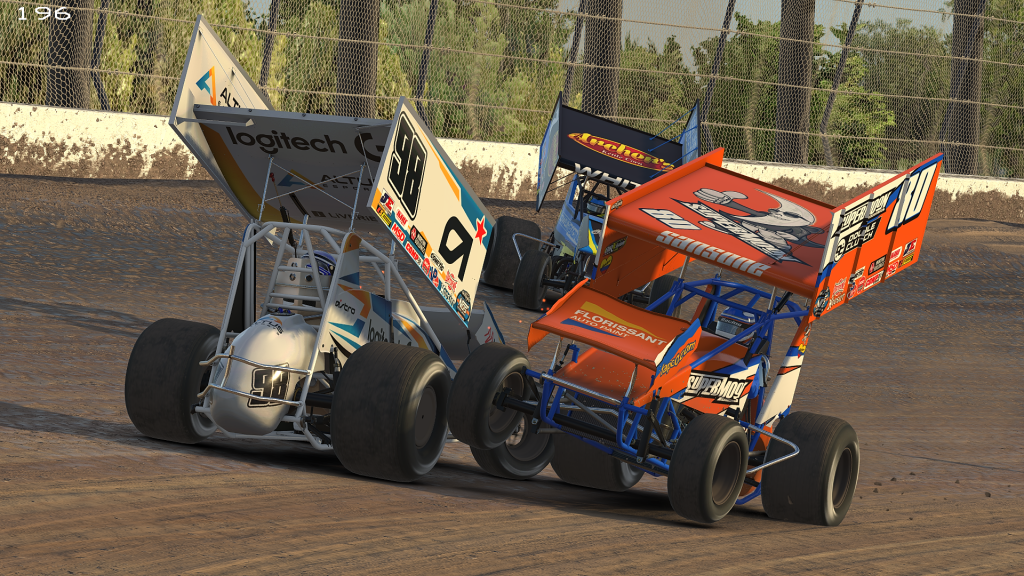 After only four cautions in the first three finals of the season, Eldora nearly doubled the count with three in its 30 laps. The first saw Mode Motorsports' Justin Thomas spin in the first few laps, while the latter two featured defending series champion Tim Ryan of Altus Esports. Ryan, who finally advanced to a main event without having to go through a B main for the first time this week, first took heavy contact from Dylan Houser and spun on lap 12; then, with just a few laps remaining, contact with Vinnie Sansone sent him around again, and full-speed contact from Thomas sent him upside down. Ryan would finish a disappointing 20th and off the lead lap.
The final restart bunched up what had already been an intense fight between Hewett, Heileman, Elby, and Knoxville winner James Edens to settle the top five finishing positions. Hewett would hang onto the runner-up spot at the line despite an aggressive slide by Edens on the final restart, while Heileman would take advantage of the momentum swing to nip Edens for third and the final cash bonus on offer.
"It wasn't the best drive from me—I made a few mistakes and I just had nothing for Alex," Hewett admitted. "After the first caution, I was putting some laps together, and I felt like I was starting to catch up to him. But then into 1 and 2, I let it step over the cushion, and he was gone. I had nothing for him after that. I think I got into my head a bit, and I just couldn't catch him."
"I'm not sure how to feel about that last lap restart," Heileman added. "Certainly we didn't want another fourth-place finish, because they only pay the top three in each race, but I was able to get lucky. I thought Lewis was going to slide up, and I was just going to set a pick and block Edens' crossover line, but then he hung the middle. I just stayed off of him, and James got a bit sideways. We were fast all race, but everything was so nose to tail—we couldn't get by those SpeedLab guys, and I had Joel (Berkley) behind me. It was kind of frustrating, but we'll take a podium."
The 2019 iRacing World of Outlaws NOS Energy Sprint Car World Championship hits its halfway point next Monday with its first return venue of the season at Volusia Speedway. Bergeron scored the victory at Volusia in the season-opening race just three weeks ago. Eldora will return to the schedule on May 6 as the seventh of 10 rounds in this year's championship. All races can be streamed live via the iRacing Esports Network on Twitch, YouTube, and Facebook.
---
You may also like...
---