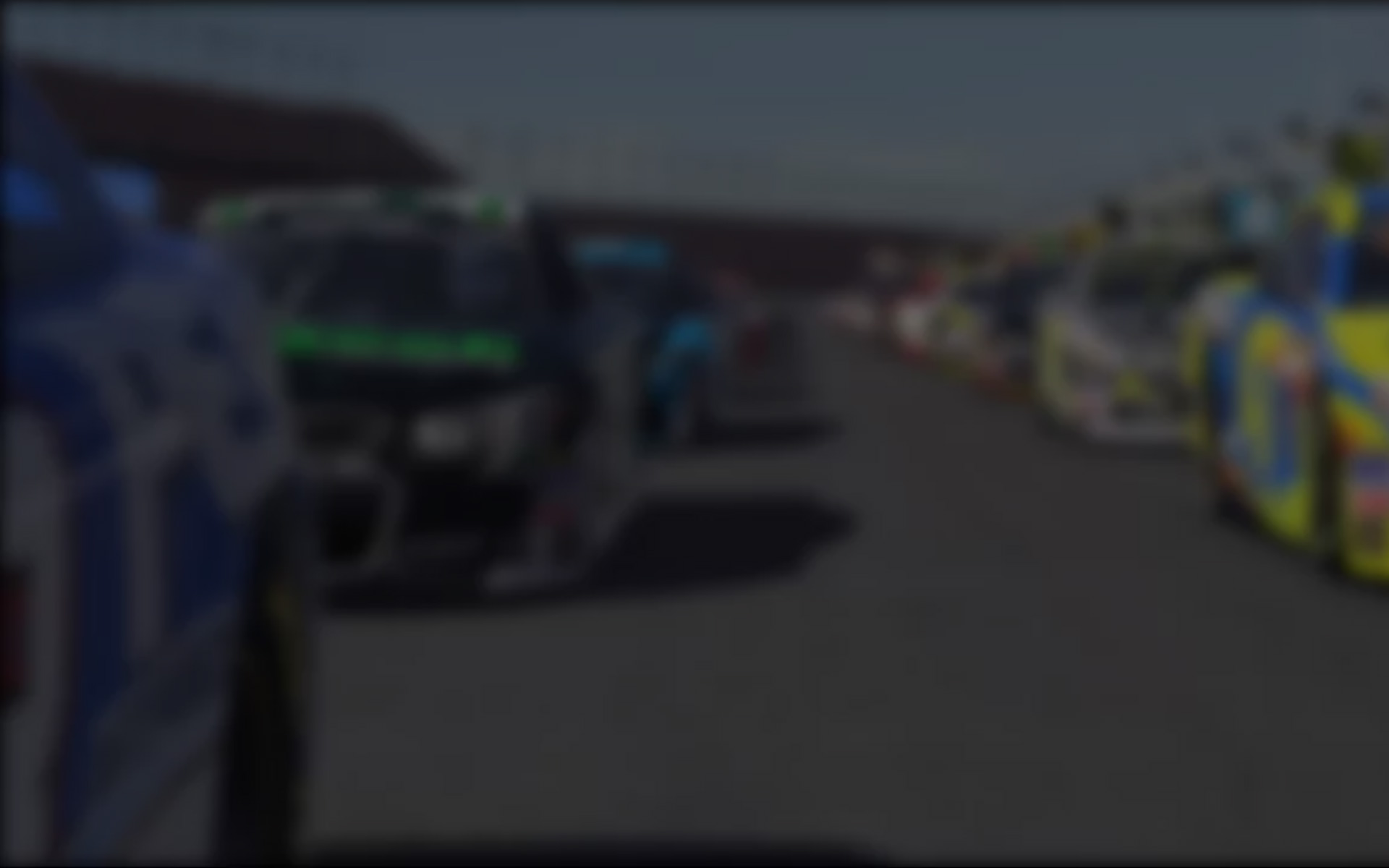 Team ABR's Alex Bergeron made it look easy at Williams Grove Speedway on Wednesday night, winning the seventh round of the 2019 iRacing USAC World Championship presented by FloRacing. The Canadian and past iRacing Dirt Oval World Champion checked out on the field early in the 30-lap feature and hung onto the top spot through a trio of late-race cautions that added extra intrigue to the end of the race.
"That was an absolutely awesome race," said Bergeron. "We had a couple of yellows at the end, and I wish it would've went green there, because we had a three-second lead over (David) Heileman. He's been running very well this season, so to be that far ahead of him was big for me. I always love Williams Grove, and to finally have a win in the non-winged car is awesome."
Bergeron qualified on the pole at Williams Grove and won the first heat, with Joel Berkley and Blake Cannon winning the other two. With two last chance qualifiers also on the bill, drivers had plenty of time to establish a favored line before the feature, and the three leaders found it immediately by diving low to start the main event. With Bergeron tending to run low at most tracks on the schedule, it didn't take long for him to extend a massive gap out front.
That appeared to leave the biggest battle of the night for second, as Berkley, points leader David Heileman, and second LCQ winner Adam Elby getting into it for the spot early and often. But just after halfway, the rest of the field finally got another shot at Bergeron, as two-time podium finisher Aiden Purdue clipped the wall at the wrong angle and flipped to cause the first caution on Lap 19.
By then, Heileman had established himself in second, and he'd use the restarts to pressure Bergeron for the top spot. But two more cautions, one for James Tiernan on Lap 23 and another for Bobby Sandt Jr. on Lap 27, caused the race to end under yellow. Heileman hung on for second, with Elby, Berkley, and Cole Cabre completing the top five. The win meant that Bergeron swept every iRacing World Championship event held at Williams Grove this year, and enabled him to climb to second in points, though Heileman extended his championship lead to a whopping 128 with just two rounds remaining.
"I was kind of just content running around," Heileman admitted about the race's early stages. "Some laps I was gaining, but I wasn't running a really consistent line anywhere. The first caution came out, and I backed it into Turn 1 perfectly and could've done something there, but then another yellow came out, so we tried it again. I was just far away enough from Alex that I was going to try to rip it around the top, because some guys said it might be fast, but then we got another yellow flag."
iRacing USAC World Championship presented by FloRacing points through seven rounds are as follows:
David Heileman, 535
Alex Bergeron, 407
James Edens, 379
Cole Cabre, 357
Joel Berkley, 355
Alex Smolders, 323
James Tiernan, 312
Aiden Purdue, 311
Adam Elby, 305
Austen Semmelmann, 281
The 2019 iRacing USAC World Championship presented by FloRacing season continues with just two more events, visiting Limaland Motorsports Park on October 30 and concluding at Fairbury American Legion Speedway on November 6. Heileman won the previous round at Limaland, while Brennan Rogers was the winner at Fairbury in the season opener. As always, the races can be streamed at 9PM ET on FloRacing and the iRacing eSports Network on Facebook, Twitch, and YouTube. For more information on iRacing and for special offers, visit www.iracing.com.
---
You may also like...
---