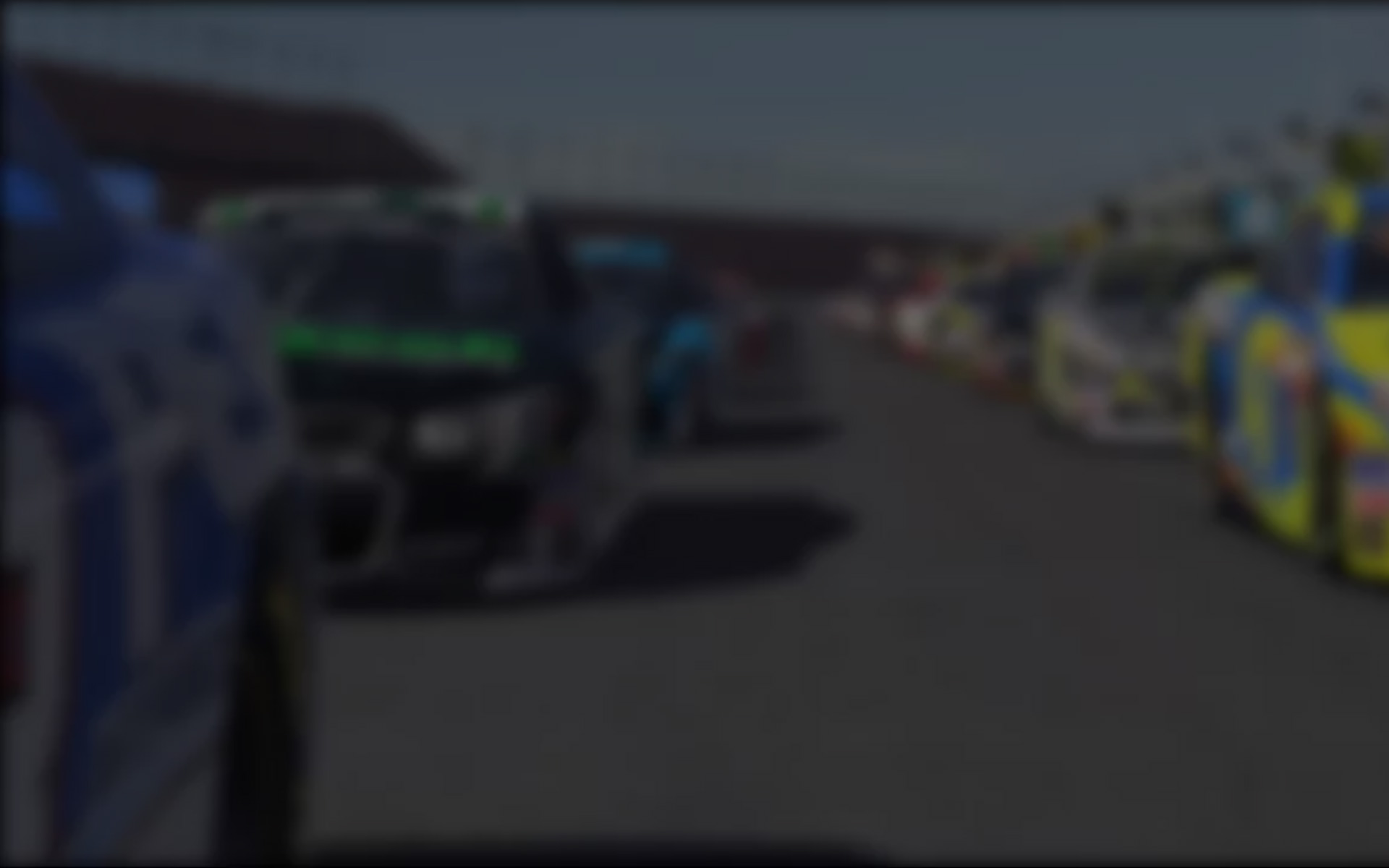 The members of iRacing.com have named 2011 NASCAR iRacing.com Series World Champion (NiSWC) Ray Alfalla and Trading Paints' Steve Luvender iRacers of the Year.  The members selected Alfalla (Driver of the Year) and Luvender (Member of the Year) from an outstanding field of nominees during voting between December 15 and 31, 2011.
Alfalla scored three wins and eight more top five finishes en route to the 2011 NiSWC, clinching the title with one race remaining in the season.  In addition, he enhanced his reputation as a fine all 'round sim racer by taking a pair of top five finishes en route to fifteenth in the NVIDIA Grand Prix Series (NGPS).
"First I'd like to thank all of the iRacers who voted for me. This is the icing on the cake to a great year, not just for me but for iRacing," said Alfalla, who will be featured in Racer magazine's upcoming Drivers of the Year issue.  "There are so many wonderful people on the service, not just good sim racers but great sportsmen.  I considered myself fortunate to have done well in both the NiSWC and NGPS, but for the members to vote me Driver of the Year is truly a special honor."
The iRacer Member of the Year is awarded to a member for their "technical contributions, helping other drivers and/or simply adding to the fun, fellowship and sense of community."  As founder of Trading Paints, the service which enables iRacers to share their custom-designed vehicle paint schemes with other members, Luvender is a most deserving winner of the award.
"This is quite an honor—not just for me personally, but for everyone connected with Trading Paints," said Luvender, "especially our programmer, Shawn Brant. Without Shawn's constant efforts and the ongoing support of the iRacing community, Trading Paints wouldn't exist in its current form today. There were a lot of deserving people nominated for Member of the Year who formed the iRacing community into what it is today through efforts of their own, which makes it even more gratifying to have been chosen for the award by the iRacing membership."
"On behalf of everyone at iRacing, I'm delighted to congratulate Ray and Steve on being named iRacers of the Year," said Tony Gardner, president of iRacing.com.  "Being selected for these awards by our membership is a real tribute to the contributions Ray and Steve made to iRacing, on and off the virtual race tracks.  That they were chosen from a field of truly outstanding candidates only serves to underline the significance of their achievements."
In addition to Alfalla, candidates for the iRacing Driver of the Year included Chris Hughson, Greger Huttu, Hugo Luis and Yang Ou.  The iRacing members selected Luvender as iRacing Member of the Year from a field featuring John Bodin, Glenn Chalder , Rusty Greer, Chris Hall , Nick Neben, Pete Ness, Tim Terry, Stephane Turpin and Jari Ylimainen.
---
You may also like...
---