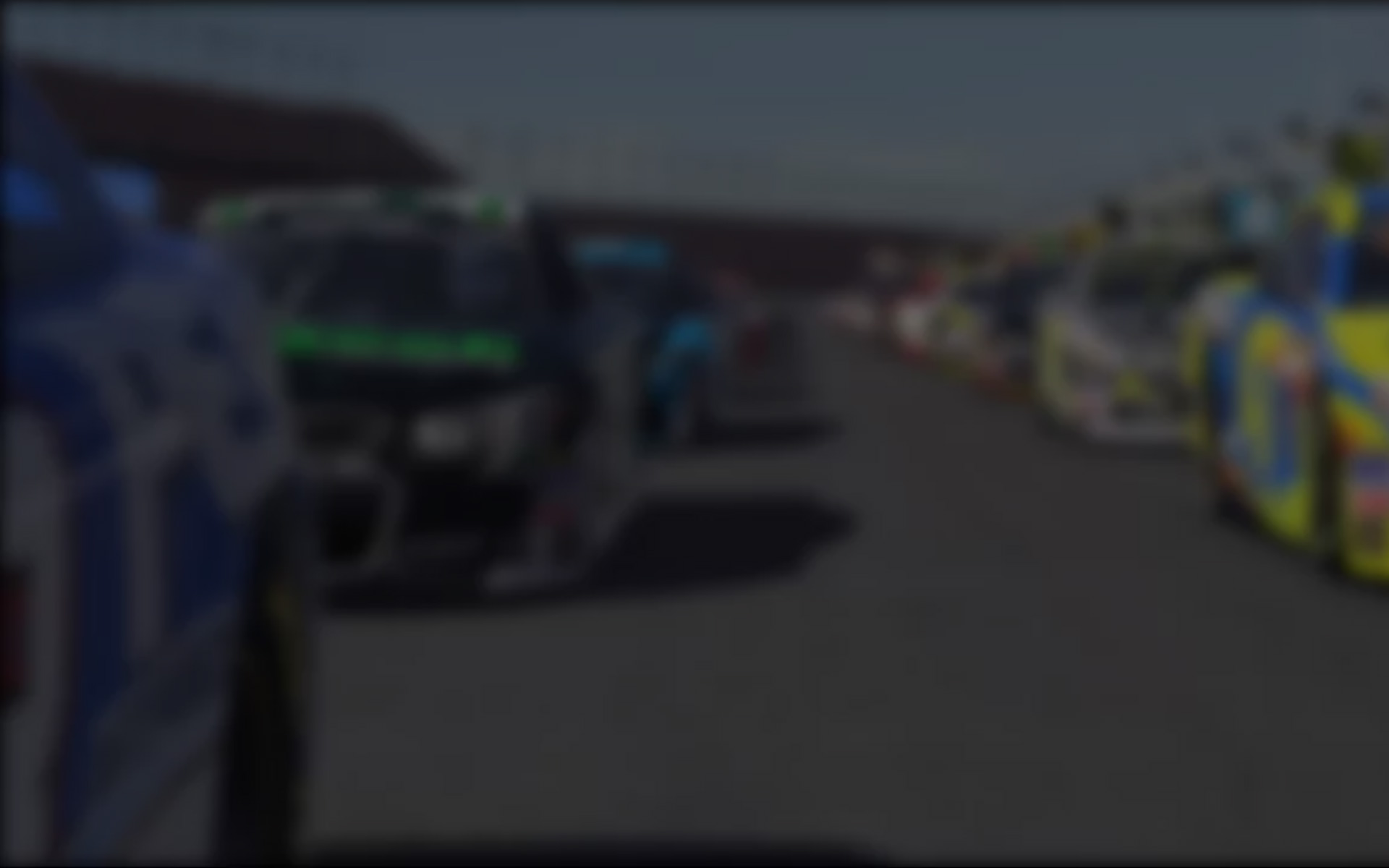 Defending Champ Grabs Third Straight Victory for JRM
Ray Alfalla continued his early season dominance of the 2012 NASACAR iRacing.com Series World Championship, picking-up his third win of the season at Darlington Raceway. It was also the third straight victory for JRMotorsports, with teammate Steve Sheehan winning two weeks ago at Richmond on the heels of Alfalla's visit to victory lane at Texas. In fact, it was Sheehan who Alfalla had to hold-off on the final 44 lap dash for the checkers.
Sheehan appeared to be slightly quicker than Alfalla during the last run.  However, the Richmond winner got a little too aggressive with his grille tape, causing his car to overheat if he stayed tucked up behind Alfalla for more than a couple laps. Sheehan could attack and get right to Alfalla's bumper, but had to fall back every couple of laps to cool his motor, leaving him unable to challenge for the win. Nick Ottinger finished third, over four seconds adrift of Alfalla, while Robert Hall and Michael Conti rounded-out the top five finishers.
Alfalla's dominance was nearly undone by his pit crew, which cost him the lead twice.  The defending series champion overcame each setback, making short work of Patrick Baldwin and Ottinger, both of whom had fast cars . . . just not as quick as Alfalla's machine.
"That was a stressful one," said Alfalla. "I knew the car was stout, but the pit crew was having a hard time for most of the race. Was able to get the lead a couple times, and fortunately they were on their game for the last stop. That last 44 lap run to the end was amazing."
"That was a stressful one." — Ray Alfalla
The Lady in Black lived up to her name several times during the online race, with ten caution flags flying throughout the event. Drivers had particular trouble with the exit of Turn Two, which was "Calamity Corner" on more than one occasion. Even seasoned sim racers such as Josh Parker could not figure out the exit of Turn Two and ended-up with short nights and poor finishes.
Although there were many yellows, there were still periods of green flag racing which really spread out the field. Passing, however, proved very tough on such a narrow track, which made starting-up front important. In fact, seven out of the top ten finishers started in the top ten, underlining the importance of qualifying in a NiSWC race.
With his third win, and leading a race high 108 laps, Alfalla earned the maximum amount of points possible, and extended his points lead to 11 points over Conti, who kept his nose clean with a strong fifth place finish to stay within striking distance of the points leader.
Brian Schoenburg was not so lucky.  His night was ended early after contact with the wall, relegating him to a thirty-second place finish, 37 laps behind the leader. While he still holds onto third in the points, he now sits 44 points back of Alfalla and only a single point ahead of Ottinger. Hall is another five points back of Ottinger in a tight battle for third.
With their point gap widening over their competitors, Alfalla and Conti further distance themselves from the competition as the series visits Charlotte Motor Speedway on May 29.  At 200 laps (300 miles), Charlotte is also the longest race of the season, and has seen plenty of drama in past seasons including last year when Thomas Hazard held-off a hard-charging Schoenburg for the victory. With Alfalla and his JRM teammates on a tear, it is up to the rest of the field to find the speed needed to compete. Who will rise to the challenge?
---
You may also like...
---