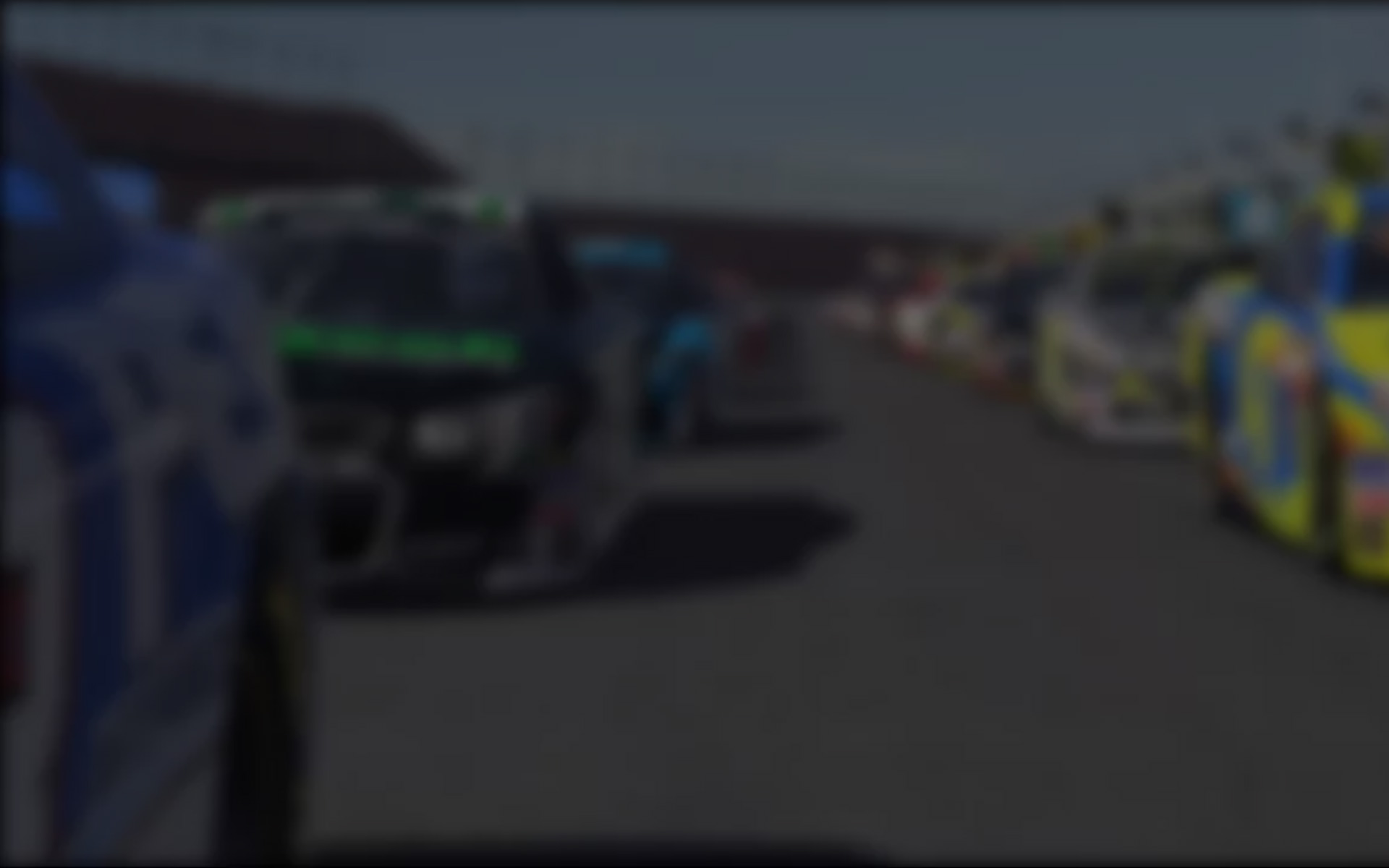 September 24th, 2014 by JaimeB
Ray Alfalla won his second race of the 2014 NASCAR PEAK Antifreeze Series Powered by iRacing season Tuesday night by playing a perfect fuel strategy at Darlington Raceway. Alfalla's Slip Angle Motorsports teammate Byron Daley played the same strategy and came home in second, 14.8 seconds behind the winner. Michael Conti, the series championship leader coming into Darlington, finished third despite having to pit an extra time under green. Bryan Blackford and Landon Harrison rounded-out the top five.
"Victory!" said Alfalla. "One race left in the season, and we are still in the championship hunt. Homestead will be exciting!"
The race began with championship hopeful Nick Ottinger starting on pole, hoping to build on his victory last time out at Richmond. Conti started from outside pole and Alfalla rolled off from third and looked to keep pace early on. Ottinger jumped to a quick lead but it was short-lived. After just 13 laps at the point, Ottinger tapped the wall in Turn Two which allowed Conti to dive under him and take the top spot away.
Conti held the lead through the first run with Alfalla close behind. Ottinger remained third but started to fade as the run progressed. With his tires starting to fall off, Ottinger decided to short-pit in order to stay with the two leaders. The strategy, while good in theory, backfired on Ottinger when the yellow flew just after he pitted. Since Conti, Alfalla, and many others had yet to stop Ottinger was trapped a lap behind.
With Ottinger's track position gone after taking the wave around to get back on the lead lap, it appeared Alfalla and Conti would battle for the win. Conti was the faster of the two and it showed as he led a race-high 122 of 183 laps, picking-up the all-important bonus point. Unfortunately, running fast also uses a lot of fuel and Conti would have to make two stops if the race stayed green.
On the other hand, Alfalla chose to conserve fuel knowing he could not pass Conti on speed alone. The plan would only pay dividends if the race went green to the finish, which seemed improbable at such a tricky racetrack. However, as the race wore on drivers were clearly racing the race track more than each other and the yellow never flew again, enabling Alfalla to score a much-needed second win of the 2014 season.
Ottinger was not as lucky. After losing all his track position by short-pitting he could never recover due to the lack of yellows and finished an extremely disappointing fourteenth, dropping him behind in the running for the championship.
While Alfalla gained ground in the points with his win, Conti's third place finish — combined with leading the most laps — limited Alfalla's gains. Alfalla is 13 points behind Conti with one race to go, meaning Conti will be the champion if he can finish ninth or better in the finale regardless of what Alfalla does. Ottinger's poor result dropped him to 33 points behind and all but eliminated him from contention, especially with races attracting only 35 or 36 car fields in recent weeks. He is still mathematically alive, but it would take early trouble for both Conti and Alfalla.
16 points behind Ottinger sits Chad Laughton who continued his quietly stellar season with a seventh place at Darlington. A further 35 markers back is Jake Stergios, who is unlikely to move up any higher in the standings but will look to hold onto fifth as Chris Overland and Matt Bussa are only 10 and 12 points behind, respectively, the final place in the money.
The battle to remain in the Top 20 and automatic qualification for the 2015 NASCAR PEAK Antifreeze Series is also tight. Peter Bennett solidified his hold on the final transfer spot with a twelfth place at Darlington but is only four points ahead of Michael Johnson. Rob Ackley is just a single additional point behind in a contest that will likely not be decided until the final corner of the final lap of the season.
It all comes down to Homestead-Miami Speedway in two weeks' time. With three drivers still in the running for the $10,500 first place prize, risks will surely be taken and it would only be fitting in a season full of strategy if fuel mileage were to play a role. Will Conti finish the job and become the youngest ever NASCAR PEAK Antifreeze Series champion? Can Alfalla win his third title in four years? Or can Ottinger mount one of the most improbable comebacks in sim racing history? Be sure to catch all the nail biting excitement and the crowning of a champion on iRacing Live!
---
You may also like...
---