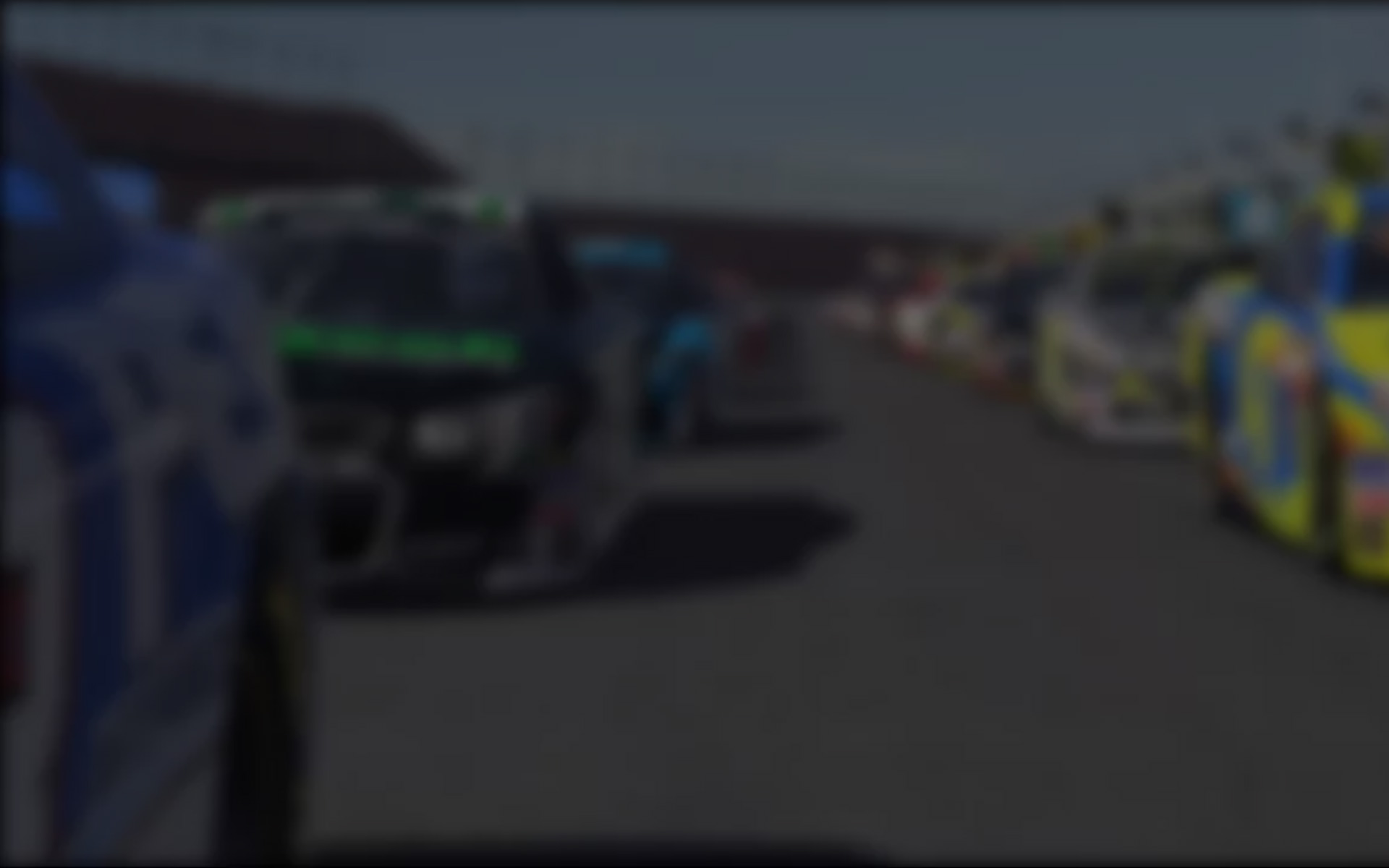 Another NASCAR PEAK Antifreeze Series race came and went last Tuesday, as the pro drivers took to Darlington Raceway in the penultimate race of the season. The race began with a 21 point gap in the standings between first place Michael Conti and third place Nick Ottinger, with Ray Alfalla second, 17 points down to Conti.  Ottinger was on the pole, but it didn't take long for Conti to take the lead and go on to dominate most of the race leading 122 of 183 laps.
Conti was up by over 10 seconds at some points throughout the race but, as they say, the fastest car, doesn't always win.  With the race going mostly green (with only two cautions), pit strategy became a major factor in the race.  Ottinger inadvertently put himself behind the proverbial eight-ball when he pitted early . . . only to see the yellow wave before Conti and Alfalla followed suit, leaving him with an insurmountable mountain to climb to get back into contention for the race and, in all probability, the title chase.
Then on Lap 118, with 65 to go, Conti gave up the race lead to make a scheduled pit stop. After a smooth stop, Conti found himself back in the lead six laps later, as Alfalla pitted. On lap 141, Conti shocked observers and competitors alike by pitting again. He was short on fuel, while Alfalla was good 'til the end.
"I was surprised that he pitted so early," Alfalla said of Conti.
Conti would rebound from that setback, as other cars also took to pit lane in late in the race and, when everything played-out, he wound-up finishing third.  In contras, Alfalla was one of few competitors able to make it to the end, ultimately earning his second win of a season in which Conti leads in the W column with three.
"I was pretty steamed, that's for sure," Conti said after not winning a race he dominated.  "We can hang our hats on the fact that we had a miraculous rebound before the race to make the car as good as it was."
This was the second time in three races that Conti has had the best car and lost on fuel strategy; the other being at Atlanta where Thomas Lewandowski scored the win.
"There's still some points to be made up.  But we have a good chance to do it." — Ray Alfalla
Big Picture?  Ottinger's title hopes suffered a hammer blow with his fourteenth place finish at Darlington.  His championship aspirations still  have a mathematical pulse — barely — as he is 33 points back of Conti and 20 points down on Alfalla.  On the other hand, Alfalla gained four points on Conti at Darlington, meaning he will still need to make up at least 13 points in the Homestead finale if he wants a third title.
"There's still some points to be made up," said the 2011/12 champion of the margin. "But we have a good chance to do it."
Can Alfalla do it?  Will Conti hold on to capture his first NASCAR PEAK Antifreeze Series championship?   Or will Ottinger pull a rabbit out his helmet and earn a miraculous title?
All roads lead to Homestead-Miami Speedway next Tuesday, October 7th, when the season final will be broadcast on iracing.com/live at 9pm ET (01:00 GMT Wednesday).  Be sure to keep checking iRacingNews for updates heading into the season finale.
---
You may also like...
---