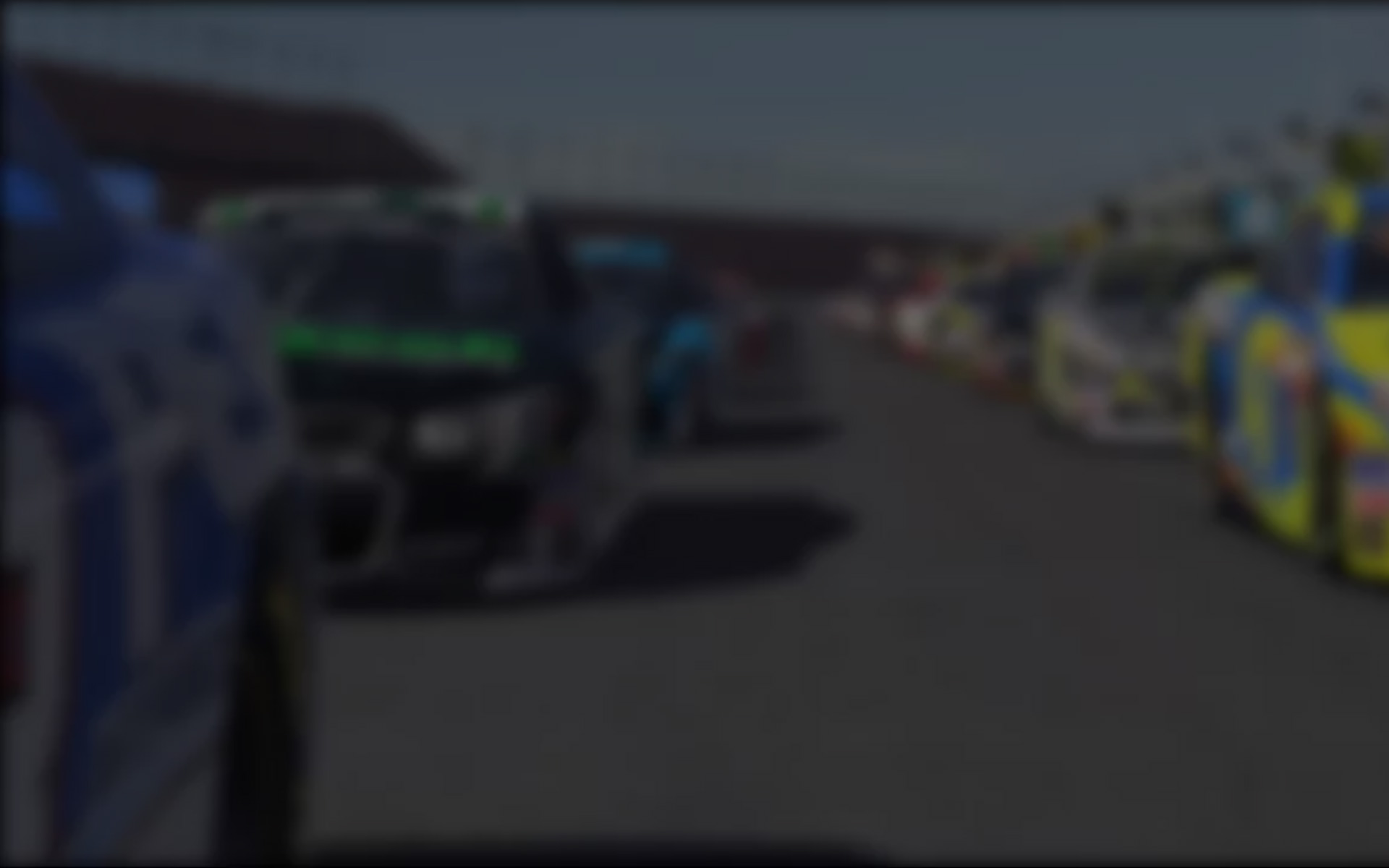 For the final week in Season Four, the NASCAR iRacing.com Class C Series (fixed setup) made a trip to the Windy City for 45 circuits around Chicagoland Speedway. This week's Strength of Field winner is no stranger to winning. In fact, this driver has been to victory lane a total of 236 times throughout his iRacing career.
Jeremy R Allen (Indiana) brought home the hardware during this week's 4165 Strength of Field. Allen led 16 of the race's 45 laps en route to a 1.961-second margin of victory over Josh Berry (Mid-South). Steven Eszenyi (Connecticut) finished in the third position after starting from the pole and leading five laps. Kyle Crump (Michigan) finished in the fourth position after starting from 11th. Jay Beasley (West) was the hard charger for the race, finishing in the fifth position after starting 19th out of 20 Silverados.
With the victory in the week's high Strength of Field event, Allen earned the most championship points with 258. Second place on the week ended in a tie as Marcus Lindsey (Indiana) and Berry each finished with 249 points. Fourth and fifth place also ended in a tie as NASCAR Nationwide Series regular Timmy Hill (Atlantic) and Paul Kusheba (Connecticut) ended the final week of Season Four with 245 points.
As to be expected, qualifying was extremely close for the week. 17 drivers all qualified within a half of a tenth of a second of each other. At the top of the heap for the week was Stevie Minson (Virginias) with a fast time of 31.249 seconds. Second place went to Joey Brown (Texas) who ended the week with a time of 31.254 seconds. Lindsey's time of 31.259 was good enough for the third position overall to cap off a successful week of racing. Rounding out the top five was Eszenyi and Cody Burke (California), each turning a time within just a few hundredths of a second off the top time.
After twelve grueling weeks of online racing, the championship is finally settled. The champion for this season is no stranger to winning races or championships. The last three NiCCS (fixed setup) championships have been won by the two-time NASCAR iRacing.com Series World Championship champion Ray Alfalla (Florida). Alfalla's season total of 2,261 was the highest point total amassed by any of the past champions. Alfalla also won a Logitech G27 wheel and pedal set courtesy of Logitech for his great drive this season. Byron Daley (New York) finished in the second position, earning 2,089 points for his efforts. Berry ended a successful season in the third position with 2,029 points. Adam Gilliland (Texas) ended a great season in the fourth position, earning 1,869 points. The final spot in the top five goes to Bryan Blackford (Florida) who earned 1851 points for his season-long efforts.
In just a week's time, Season One of the NiCCS (fixed setup) will begin at Kentucky Speedway with 35 laps of racing in the Bluegrass State.
---
You may also like...
---