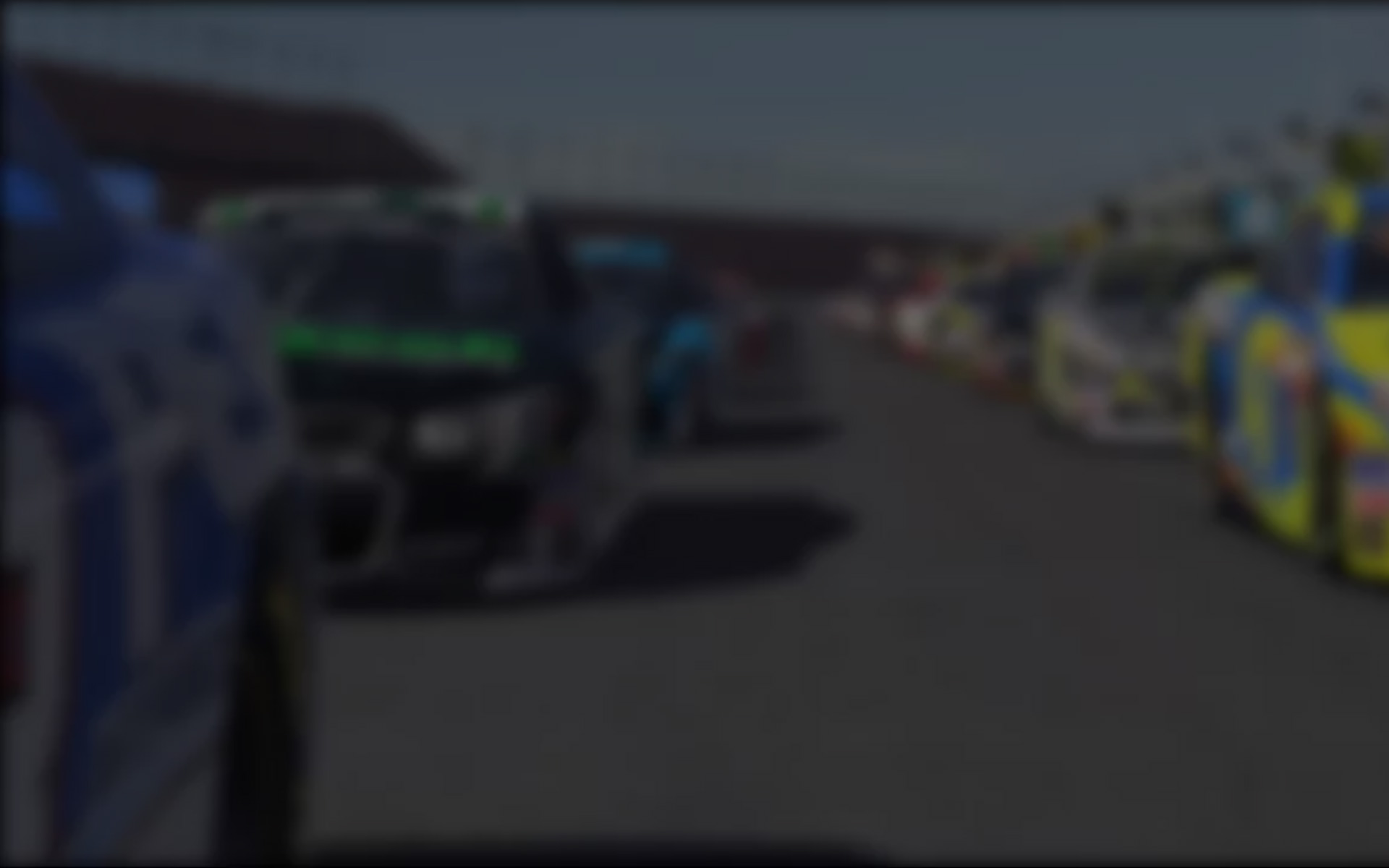 It is said so often that it becomes somewhat meaningless, but the saying "A good start is key to a good finish", has never been more true in the NASCAR iRacing.com Class A Series (NiCAS). Last season Joshua B Gerrald and Cody Byus finished first and second in the opening week at Talledega, and went on to finish first and second in the overall championship at season's end. That doesn't mean the folks at iRacing.com should start the trophy engraving just yet as Season Three kicked off last week in Pocono, but it is definitely a sign of who will be in the hunt.
Lots of big names near the top of the board, but none bigger than former NASCAR iRacing.com Series World Championship (NiSWC) driver Jeremy R Allen taking charge of the points early. Allen led 36 of the 70 laps around the "Tricky Triangle" to claim top honors of the week with 335 championship points. Current NiSWC license holder Tyler Hudson fell just one point behind Allen with 334, and for NiSWC driver Paul Kusheba rounded out the top three for Week One.
Benjamin Burmeister was the odd man out last season in the race to make the NASCAR iRacing.com Pro Series (NiPS), but he proved he will be tough to beat this season with 310 points to jump starts his NiPS hopes. Jordan Hightower, Justin Trombley, Joey Brown, and Greg Spears are all former top level drivers who could quite possibly be gearing up to make a charge in Season Three.
While some drivers shy away from the challenges Pocono Raceway presents, others are drawn in. Nearly 500 iRacing.com members took to the unique track, embracing the three vastly different corners. Of the nearly 500 competitors, only four (Scott Austin, James Robinson, Doug Kaster and Gabriel Solis) made over ten starts, with the most going to Austin and Robinson each with sixteen starts on the week.
By far the biggest week for NiCAS competition, next week the haulers pack up and head south for the famed Daytona International Speedway. The freshly repaved tracked has been laser scanned by iRacing.com and is ready to host draft packs of 30+ cars at well over 200mph. Racing at DIS always provides wild racing, wild crashes, and unpredictable winners. It is sure to give the points standings a shuffle, and put new names into the NiPS hunt. Check back on inRacingNews next week for a full recap of all the weeks big winners, and big losers.
---
You may also like...
---