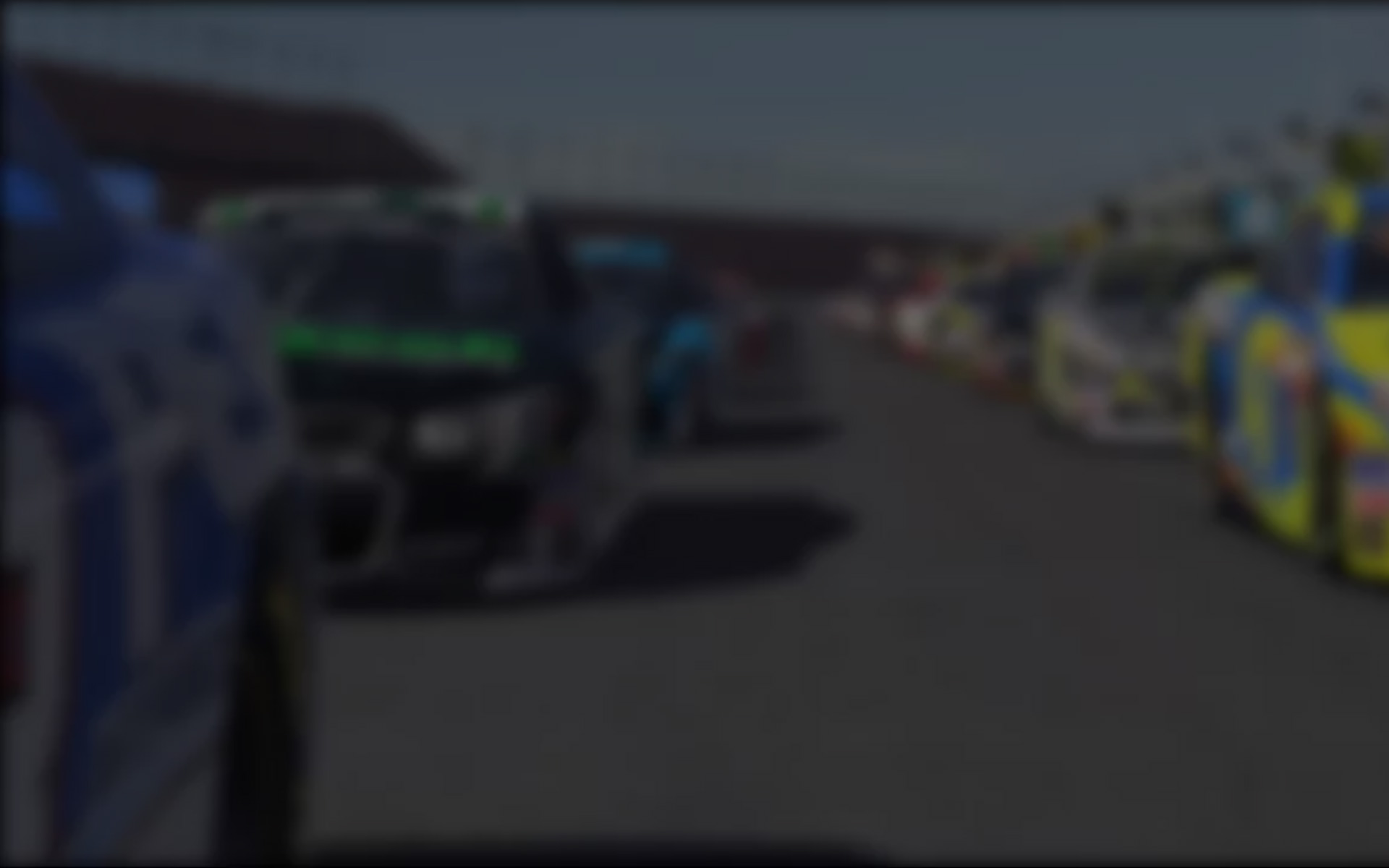 After a brief pause between seasons, the Classic Lotus Grand Prix is back in business with a week at Donington Park, using the "National" configuration. The CTC will run popular road tracks in this brief championship in a calendar featuring Donington, Mazda Raceway Laguna Seca, Canadian Tire Motorsports Park, Mount Panorama, Silverstone (Historical) and Road America.
Donington's "National" configuration wasn't used in 2014 S3 by the CTC members, who only officially raced the "Grand Prix" track. This is the fastest circuit of the whole schedule, and Mattias Anreus now holds the inaugural record with a lap time of 57.091 seconds. The average pace of the race was a bit slower, with sim racers running around one minute per lap.
Sunday's SoF race had two equal splits. Each one had a 24 cars grid, with Anreus taking the pole position of the first split, a good start for the F2 ICI Racing team. Tapani Linnaluoto, second place overall in the Season 3 standings, now defends that position in the Martini Lotus, and also started the new season also on the first row, holding the second place. Gernot Fritsche, 10 times overall champion and now driving for Williams, started third with Kalle Ruokola, back at Ferrari, in fourth place on the starting grid.
On the race start, David Azevedo, driving for a F2 ICI Racing, had an incident with Barry West (Mclaren) while at the back of the grid (19th and 21st). Both Lotus 79s were damaged but not enough to retire from the race. Up front, Ruokola was overtaken by Gregor Thomson (Renault), who started fifth, but would soon retake his spot.  Thomson ran wide a few corners later, falling back to fifth and now having to deal with Juho Raina (Team Merzario) coming from sixth place. Behind him, sixth starter Daniel Friberg (Brabham) had a brief moment holding the seventh place, but Arto Ihamäki (Martini Lotus) got his original place back, leaving Friberg behind.
The action continued as the sim racers headed into Redgate for the second lap, with Bill Fraser (Renault) coming from ninth to eighth, passing Friberg.  Ahead, Thomson and Raina were busy racing each other, creating an ideal opportunity for Ihamäki to overtake them both in a smart move.  Thomson later lost his place for Fraser, falling from fifth to eighth in a lap.
Reaching Lap 10, Raina spun and lost places to Fraser and Thomson, going down for the eighth place.  But the battle had not ended, and four laps later, Fraser found himself behind Raina's gearbox, also losing his place to Thomson. Raina would not keep his position for long, as he got a slow down penalty on Lap 11 and had to let Fraser go by.   Raina would be back though, hunting the Renault driver in an effort regain his place.  Before that could happen, though, he exited the race after making hard contact with the walls in the Chicane. Meanwhile, Fraser lost his spot to Antti Lepistö (Ligier), who benefitted from Raina's incident to go into seventh place.
Lap 25 and Lepistö advanced one more place from 19th on the grid, taking advantage of a mistake from Thomson to take sixth place. Lepistö then had to deal with Thomson putting pressure on him, but he managed to keep cool and finish in the top six — make that the fifth as, right before the end of the race, Ihamäki retired his damaged car.  Ruokola kept the fourth place he started with and the top three also remained unchanged: Anreus won from Linnaluoto, with Fritsche, third.
In this race, Thomas Torp (Brabham) and Marcel Penzkofer (Ferrari) were both disqualified, losing any points they could might have earned.
For the second split, pole winner Ryan Williams (Shadow) lost the lead on the first lap to Matt Mead. Mead kept the first place just for one lap before giving way to Frank Herfjord (Team Rebaque). Williams left the race by Lap 12, due damage on his car, and Mead finished in 13th place. Herfjord won, with Craig Birleson and Joachim Boeddeker (Wolf Racing) on the podium.
---
You may also like...
---