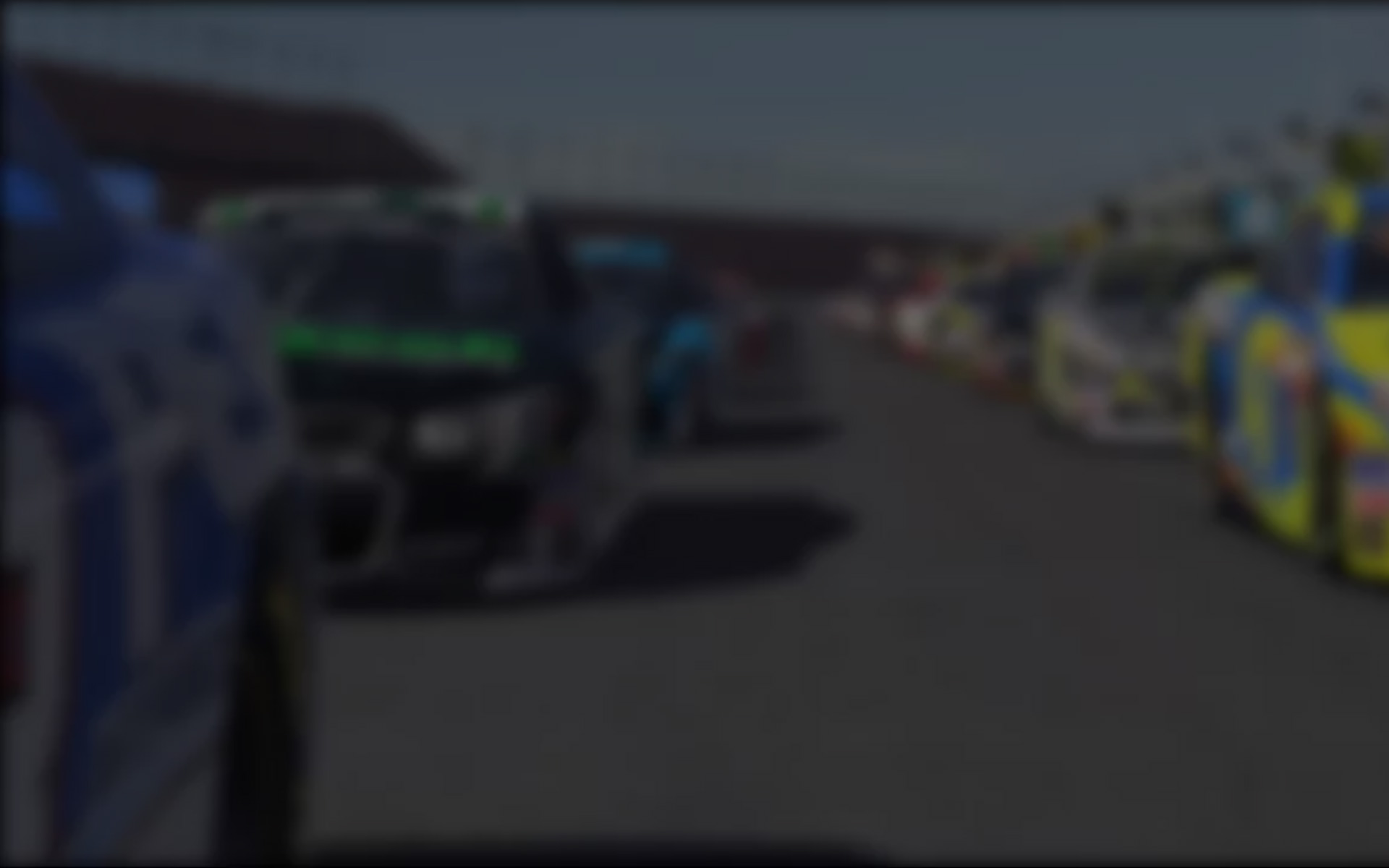 August 1st, 2017 by Patrick Taylor
Atlanta Motor Speedway has a fairly unimpressive history with American open wheel racing. Since 1965, various sanctioning bodies have come and gone. USAC, CART, and the Indy Racing League have all staged events at the southern oval but none have stuck around for more than a handful of seasons. Indycars have not raced at Atlanta since 2001 when Greg Ray took the checkered flag.
Thankfully, things are very different in the virtual world!
iRacing's version of the Atlanta Motor Speedway has become a mainstay for the Lionheart Indycar Series presented by First Medical Equipment. This week's Utility Equipment Company 200 will mark the fourth consecutive season that the league has hosted a sim race at the 1.5-mile oval. There's a very good reason why the series makes annual visits to Georgia: the track consistently produces exciting and unpredictable sim races.
Geren has finished higher than Wright in each of the past two visits to Atlanta and the upcoming sim race presents a perfect opportunity for him to close the gap. Of course, Wright has earned the pole position in each of his two previous Atlanta starts and he will undoubtedly be looking to finally convert that into a win after two failed attempts.
With fuel and tire strategy likely to play a role, teamwork could be a big factor in the race. As such, the search for potential contenders this week must go through the Adrenaline Motorsports garage. The team currently sits second behind No Name Racing in the standings and there's every reason to think they will be strong this week. Chris Stofer, already a two-time winner in 2017, finished second in Atlanta last season and led 24 laps. Tony Showen finished right behind Stofer last season and also led laps, earning his first career podium in the process. Joe Branch has never enjoyed much luck at Atlanta but he's usually strong on 1.5-mile tracks and the veteran sim racer could easily be a factor if he avoids trouble.
Expect a strong fight from AGR Motorsports who happen to house the past two Atlanta winners, Jason Robarge and Jason Galvin. Defending winner Galvin, who has already visited victory lane at a 1.5-mile track this season, should be a contender again this week. Meanwhile, Jason Robarge is coming off a solid second-place run at Dover and will be looking for another chance to earn his first victory since that Atlanta win in Season 3.
Other drivers to watch this week include James Krahula, who is always a threat when fuel strategy comes into play; he finished fifth last season. Krahula's No Name Racing teammate Brian Yaczik had one of his strongest races last season at Atlanta before wrecking in the closing laps. Yaczik is another sim racer that simply needs luck to go his way in order for him to finish strong.  Finally, Bob Mikes should not be discounted. Mikes won at Kentucky and finished third at Texas earlier in the year so another 1.5-mile track should play to his strengths this week.
---
You may also like...
---