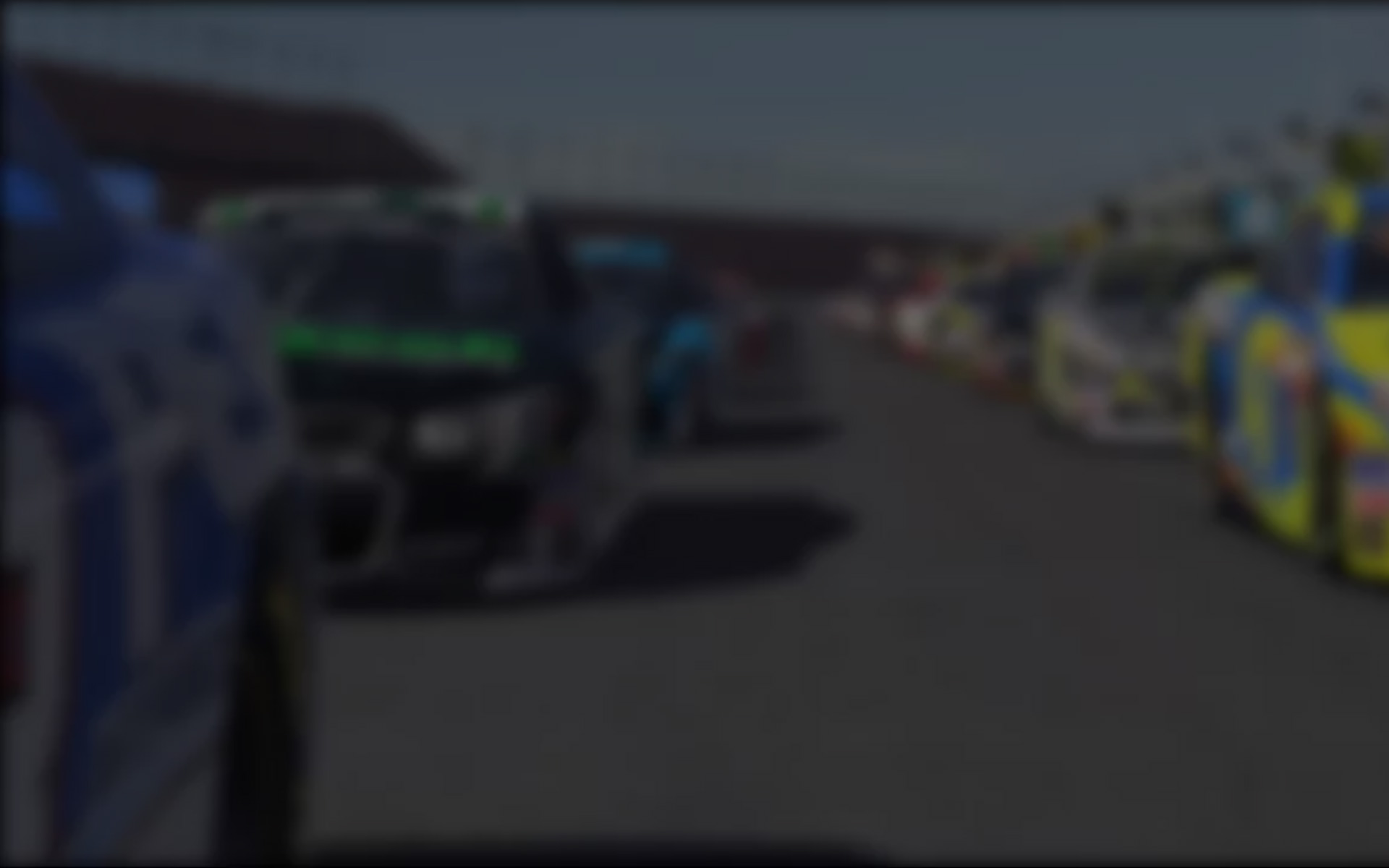 By Bryan Blackford
iRacing.com member & NASCAR iRacing World Championship Driver
Earlier this year on July 29, the NASCAR Sprint Cup Series travelled to the Indianapolis Motor Speedway to compete in their 20th race of the season.  Every team brings their "latest and greatest" equipment to this event in hopes of capturing a Brickyard 400 victory.  The 2012 season was no exception.
Hendrick Motorsports – specifically the 48 and 88 teams of Jimmie Johnson and Dale Earnhardt Jr.   brought something truly unique to this race.  It showed up on Sunday as Johnson went on to claim his 4th victory at the famed 2.5 mile track.  Earnhardt was able to earn yet another top 5 finish in his incredibly impressive 2012 campaign.
It takes a great driver to get around Indy, but the competition noticed something was different about the 48 and 88.  Their cars were in a constant state of yaw around the entire track – even on the straightaway.  This yaw increased the side force generated by the right side of their cars which allowed them to carry more speed through the turns.  In layman's terms – a clear advantage, but it didn't take long for the competition to catch on to what the "48/88" shop had discovered.
At Atlanta Motor Speedway Sunday night this past weekend, we saw just how much the competition has caught up to Hendrick Motorsports.  Denny Hamlin scored his 4th win of the season after leading the most laps.  It's clear that the top-tier Sprint Cup teams are once again very evenly matched.
Let's switch gears to the other NASCAR-sanctioned series – the NASCAR iRacing.com Series World Championship.  On the night of July 10th earlier this season, the NiSWC drivers tackled the demanding Dover International Speedway for their 11th race of the season.  Kevin King ended up scoring his first win of the season by dominating the 2nd half of the race.  His teammate, Patrick Baldwin led the most laps and dominated the first portion of the race.
What is so special about this race, you ask?  King's team, Sim Chassis, was able to find a setup advantage as well.  They found their advantage on the ever-evolving iRacing.com Motorsports Simulator just by finding the right combination of spring, trackbar, and sway bar settings.  In fact, they found the same advantage that Hendrick Motorsports would employ later that month at Indianapolis.  While there are a couple of different techniques used in the real world to optimize this advantage, the basic concept both teams used are eerily similar. Did Sim Chassis beat the mighty Hendrick Motorsports to the punch in their virtual world?  While this is up for debate, the long-term implications of these events aren't.  This is one of iRacing's crowning achievements thus far.  The similarity between the virtual world and real world in motorsport is nothing short of remarkable.
Is iRacing.com on their way to becoming an essential tool for the Sprint Cup Series drivers and teams?  No doubt, it has proven to be an enormous benefit to real world drivers who are learning a new car or track.  However, up to this point, the gear heads in iRacing and the Sprint Cup crew chiefs have had their differences.  But, they've also had their similarities in many instances and this recently discovered trickery is just further proof that iRacing's future is bright.
Only time will tell us how realistic iRacing.com can become.  Will Sprint Cup crew chiefs of the future be tinkering in the virtual garage?  Who knows.  Let's be honest, there is still a lot of progress that needs to be made in order for that dream to become reality.  Nevertheless, with the innovations of computer processing speed still growing at exponential rates, it is tough to bet against the humble iRacing.com staff in Bedford, Mass.
---
You may also like...
---