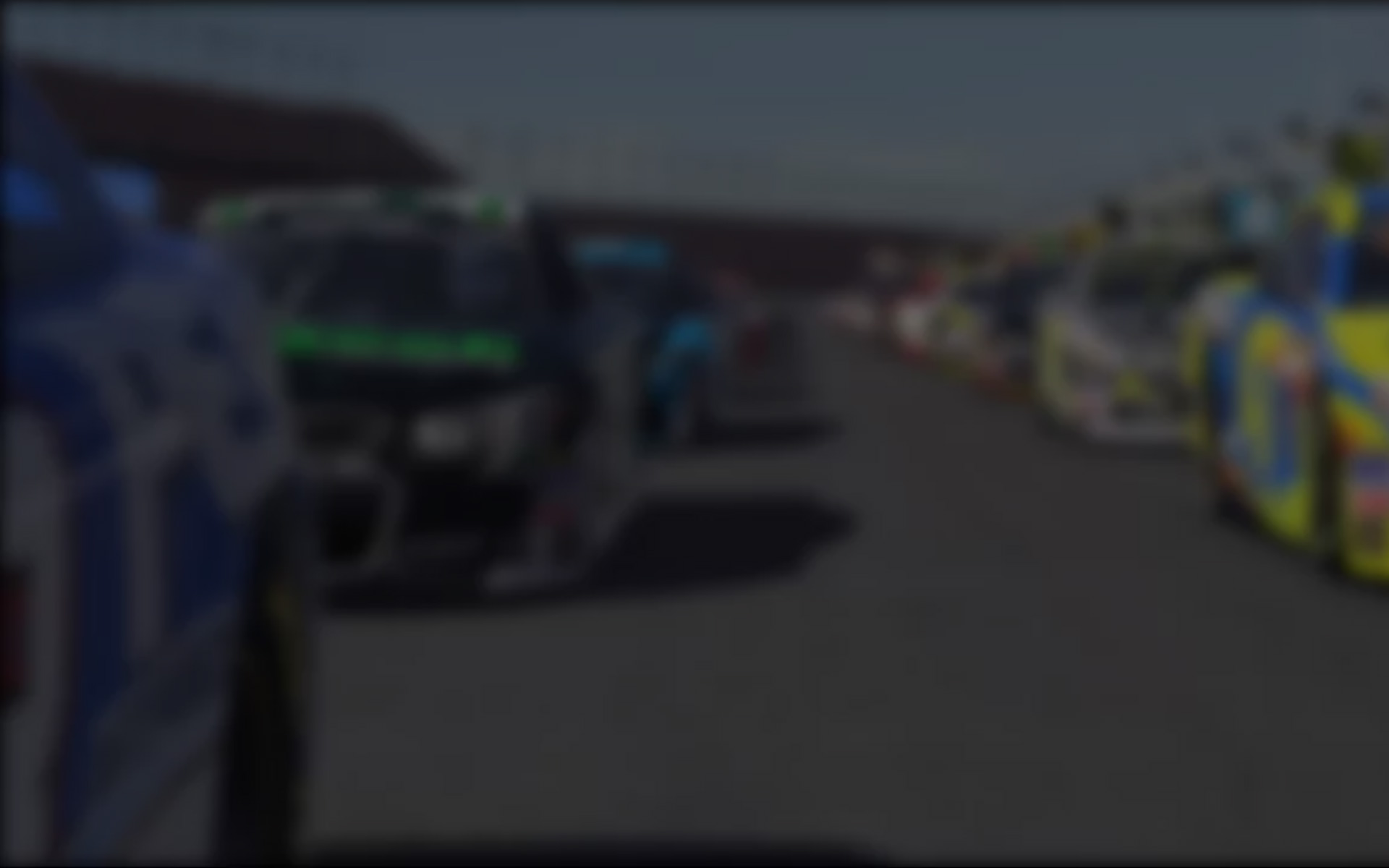 Round 12 of the iRacing.com Cadillac Cup and the final stop for the season would see the drivers tackle the challenging Infineon Raceway. It was crunch time for a lot of the regular drivers, as titles where on the line, including the chase for the Division 2 title with Fabian Ventura and James A Cullen battling it out for victory. A total of 78 sim-racers took to the grid for the final round of Season 3 with 62 of them taking part in qualifying and 47 participating in the Time Trials finale.
Qualifying Top 10
For the 12th time this season Dylan Sharman topped the time sheets in qualifying with a new lap record of a 1:29.770, while Carlos Reyes Aiguadé posted the second fastest time at 1:30.150. Jean Pierre was third quickest for the week with Division 3 champion-elect Jan-Paul Niehuis setting the fourth quickest time. Pedro Manuel was fifth quickest ahead of Division 2 rivals Cullen and Ventura, while Paulo Franco, Alexei Fedorov and Jose Telmo rounded-out the top 10 qualifiers.
SOF Race of the Week
The lights went green on the biggest SOF race of the week (2621) at 22:30 GMT on Saturday.  In contrast to last week, Sharman took full advantage of his pole position, getting the jump and the lead into Turn One.  Although Aiguadé never let Sharman out of his sight, the Australian took the win over Aiguadé by just under one second. Pierre held-off Niehuis to take the final spot on the podium while Cullen snatched the D2 crown away from Ventura by virtue of finishing ahead of him in the race. Thiago Sanson would finish in seventh place ahead of Dylan DeYoung and Piotr Sirko. Igor Kops and Anderson Paes where the last drivers on the lead lap with Robert Ganley finishing in 12th place after getting spun on the opening lap. Colin A M Mason-Hayes beat-out the rookie drivers in the field for 13th place ahead of Eduardo S. Parreiras, Brian J Jones and Stephen hopkins2.  Casey Mahoney and Thomas Mohl Jr. were the only drivers to record DNFs, and were credited with 17th and 18th respectively.
Top 10 Point Scorers of the Week
Round 12 top ten point scorers where Sharman with 164, Pierre (144) and  Niehuis (135).  Cullen scored 125 points, two more than Aiguadé and, importantly, ten more than Ventura.   Sanson and Tuomas Halonen both collected 108 markers, with Cordeiro and Piotr Sirko rounding-out your top ten with 105 and 102 points apiece.
Championship Standings – Top 3 Divisions
Division 1 – Sharman consolidated his place atop the overall and Division 1 championships with 1565 points while fellow Australian Nathan Moore second with 1411 and Pierre third on 1223.
Division 2 – As noted, Cullen took the Division 2 title in the final week of online racing with 1179 points ahead of Fabian Ventura (1143) while Telmo finished in third place on 1075 points.
Division 3 – Niehuis took the D3 championship with 1180 points while Manuel finished second with 1027 and Silveira came home third in D3 with 890 points.
Time Trial Standings – Overall Top 5
Sharman claimed the overall title and division one TT titles with a perfect 800 points while Manuel finished 2nd overall and took the Division 4 time trial title on 791. Paulo Franco would finish 3rd overall and first in Division 5 with 774 while Jonathan Holz edged-out Matt Waine for fourth overall and the Division 2 Time Trial title with Holz on 767 and Waine on 762.
Other Division winners
Division 4 – Dan Parsons
Division 5 – Paulo Franco
Division 6 – Dylan DeYoung
Division 7 – Brett Ondrey
Division 8 – Andras Laszlo Kovacs
Division 9 – Leandro Seabra
Division 10 – Kurtis Davies
Well done to everyone this season and I hope to see you all back out on track for Round 1 of Season 4 at Mosport. Check-out the forum for the SOF Races which will be run on Friday and Saturday nights at 22:30GMT.   Also check the forum for more details on what promises to be an exciting 2012 Season 4 Cadillac Cup.
---
You may also like...
---