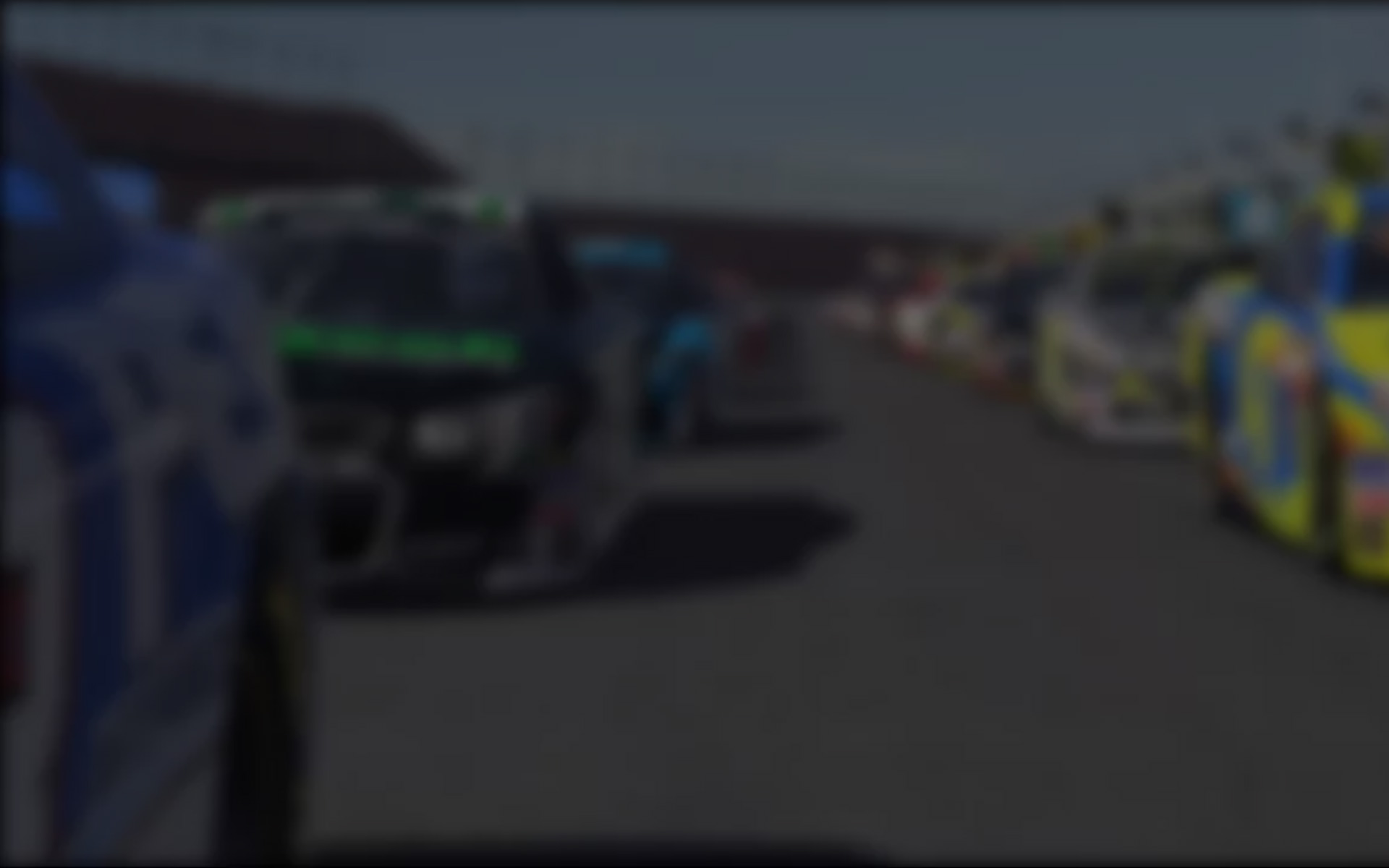 Week 7 of the iRacing Star Mazda championship took place at the famous Circuit Gilles Villeneuve and, with the likes of Kerry Knowlden and Riku Alatalo absent, it really could have been anyone's race. The 4.361km circuit had a grueling 18 laps awaiting the 16 drivers who lined-up on the grid. With walls only inches away from the racing surface, anyone's race could be ended in an instant. The infamous "Wall Of Champions" – which has collected many great Formula 1 drivers over the years – beckoned to these sim racers every lap and could be the obstacle between them being victorious, or watching from the side-lines.
Mansuet Grasser (DE-AT-CH) began the race on pole position, after setting a qualifying time of a 1.32.150 – only .39s ahead of James Barr (Mid-South) who took up second position on the grid. With cold tires being a big factor at the beginning of the race, Turn One almost became a war zone as Jairo Via (Iberia) snapped loose and Gregory Tanson (Benelux) followed suit . . . fortunately without further incident.
Barr's race had already lasted longer than at Donington; he managed to survive the first turn! He quickly pounced on a mistake by Grasser to take the lead of the race by Turn Five. In contrast, Grasser's opening lap was (to put it lightly), horrific. After taking a surprise pole position, the cold tires had certainly got the better of him – he fell to fifth position and almost left his mark on the Wall of Champions.
Barr was in a class of his own early on, building up a sizable lead and leaving the rest of the field to fight it out for second position at best. Not necessarily the quickest driver out there, he was putting in some of the most consistent lap times.
In the opening laps the race really did hot up, heading in to L'Epingle (Turn 10), no mercy was being shown. Everyone wanted to dive right down in to the deep end and fight for everything they could; with that being said track position can be key, especially if people start to squabble for positions and lose plenty of time.
Harley Lewis (Indiana) was a man on a mission early on, taking third place after starting seventh. He saw the opportunity arise and took it with both hands, making moves that may have been pivotal in his attempt to catch the run-a-way leaders. In doing so he proved he had the race pace; it was just his qualifying effort let down his chances of a win.
With three laps remaining Via made a dash down the inside of Turn One; a move that was not at all opportunistic. What created an issue for Via – and ruined his slight chances of a podium – was a huge netcode contact with Grasser. The drivers involved were by no means at fault, plenty of give and take, and respect between all three (the third being Tanson) until a factor out of their control intervened.
Grasser's aim now would be to hold-off Tanson for fourth – with a broken front wing, and plenty of understeer – whilst Lewis scampered away after Mark Jarvis (UK&I). Via's hopes of keeping-up with Lewis weren't entirely ended though: The damage he had sustained seemed to be minimal, although he could count himself lucky after being sent airborne!
The battle for fourth intensified come the penultimate lap, Tanson and Grasser were hot on the Iberian's tail and they didn't have to wait long until a mistake was made. Running deep in to Turn Six certainly has its consequences and that didn't change for Via's sake. The two chasing drivers were able to get the better of the Iberian after his small mistake and take their places inside the top five.
Barr was making no such mistakes and took his first SOF win of the season, which would have certainly made up for his disappointment at Donington! Lewis just came up short of gaining second, finishing a mere .5s behind Jarvis with Tanson and the pole sitter, Grasser rounding-out the top five. The 3468 SOF gave Barr 216 championship points; and definitely a win to be proud of.
Next week the Star Mazdas head to the Buckeye State for a week's worth of sim racing at the Mid-Ohio Sports Car Course. Although we'll have to wait and see how the eighth week of the season pans out, it's safe to say with four weeks remaining after the event, Mid=Ohio can give a good indication as to the possible championship contenders!
---
You may also like...
---