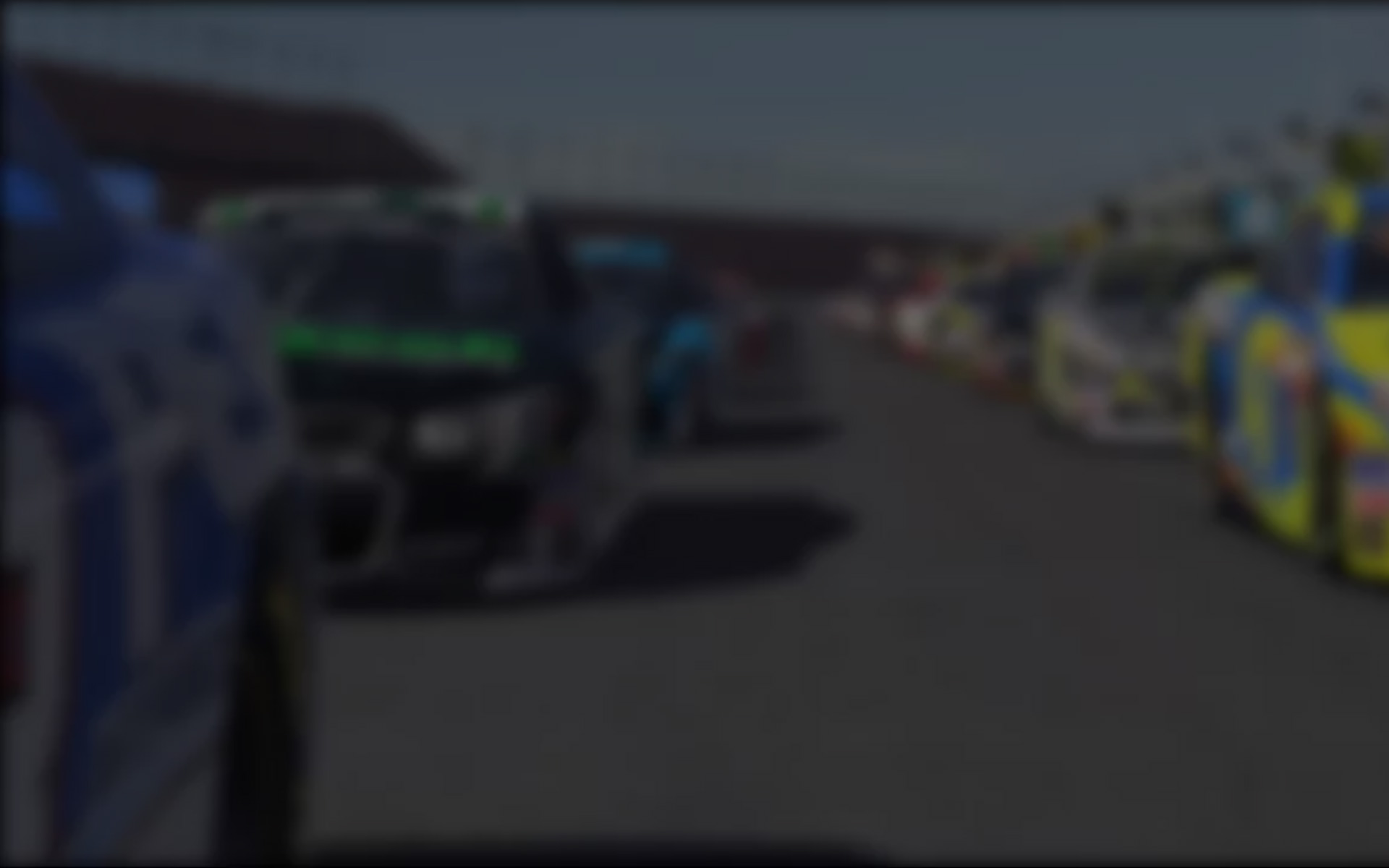 September 30th, 2014 by JaimeB
I could have written an article after the Richmond race, and probably should have.  It was a huge deal to win that race, but none of us really celebrated it.  It was our team's first win since the California race in March, it was my first win in 11 months, and it was exactly what we had to do to stay in the championship picture.  One year ago, we were out of it completely and there were only two drivers eligible to win the title.  Thanks to that win in Richmond, we now enter the final race of the season with a shot at the championship for the first time.  Ever.
So why weren't we going crazy and burning GFR HQ down?  In all seriousness, we got lucky…very lucky.  I've read multiple articles about the Richmond race, all written by people outside of the series.  I don't mean that in a negative way, they were all great articles.  However, each one made a remark about how good setup was under the #05 car that night.  The truth?  It was terrible….  It was really and truly awful, and had Mike Conti not gotten mired in traffic or Ray Alfalla not fallen off early, we could very well be out of the championship right now.
When Nick took the lead early in that race, he was already having issues finding grip on the racetrack and his problems were multiplied when Adam Gilliland broke free of third place and started a charge for the lead.  We made adjustments to it for each stop, but the car never responded.  Each set of tires that came off the car looked worse than the ones that were on it before, but somehow he kept the car in the lead.  Both Conti and Alfalla made late-race charges, but it wasn't enough, and Nick managed to bring a misbehaving #05 car home.  I remember the day after the race I told Nick, "I saw an article today that said, 'When Ottinger took the lead, the car just got better and better.'"  He just laughed at it and said, "Yeah, I wish it had gotten better!"  Luck was on our side that night.
The luck train hit the brakes last week at Darlington, however.  We fought with the car for two weeks and never found a stable platform to even start from.  We did the best we could, but despite locking out the front row in qualifying, we all knew that we'd have to pull a rabbit from the hat to walk away with that race.  Unlike Richmond, both Conti and Alfalla were on their game.  Our car was not, lacking a lot of grip at both ends of the track, and were it not for the Turn 3 wall, Nick would probably still be waiting for the car to turn around and head back to the start/finish line.
I think the car was good enough for fifth place, maybe fourth, but I took all that and tossed it straight into the toilet with the first pit stop.  We were falling back like a rock, and Nick was reporting the same handling issue he had in Atlanta, so I knew what adjustment to make to fix it.  I decided to pit him early and try to force the green flag stops to begin, but the moment Nick rolled off of pit road the caution flew, and that was the end of the race.  As for the adjustment, it did the exact opposite of what it did in Atlanta.  We could have had a good race had I gone conservative with the pit strategy, but I gambled and it tossed any chance of finishing in the top-five right out the window.  "Nothing ventured, nothing gained," right?
So here we are, the finale is upon us again.  In one week, we'll all congregate around our computer systems, fire up the iRacing.com simulator, my timing and scoring monitor, our spotter Peter Fisher will probably make some crazy drink mix and tell me not to get any popcorn, and we'll take a shot at a track that everyone forgets about until it is next on the schedule.  Truthfully, I like Homestead.  It's different!  It's the only 1.5-mile track we go to without a dogleg front stretch and it's just fun to drive around.  Don't get me wrong, Charlotte is still my home track, but I get excited for Homestead.
Admittedly, it's not the most promising of situations as far as points go.  Our deficit of 33 points isn't something we can overcome alone (Does anyone else see the irony in our 33-point gap?), we'll need both Conti and Alfalla to have atrocious races and ours needs to be stellar.  It's possible though!  The USA Hockey Team won a gold medal, so I'm sure it's possible for our band of misfits to make up 33 points.  Stranger things have happened.
I apologize to those who wanted a detail-filled run through the past couple of races, but in reality there wasn't much that wasn't shown on the broadcasts or to those spectating.  At Richmond, we arrived, took the lead, and didn't give it up despite an ill-handling car.  At Darlington, we had a bad car and got bitten by some bad pit strategy.  For Homestead, the entire Gale Force Racing team will hit the track with our heads held high, being the first time we've ever gone into that race with a car that had a mathematical shot at winning the championship.  We didn't win a lot of races this year, we didn't set any records like we did last year, but we consistently managed to keep the #05 car up front and now we're seeing the result of that work.  I mean look here, we're finally in the "Finale" advertisement!
Personally, I'm focused on the next race and thinking back to last year when we threw away a winning car.  I want to go out with a win at a track that has proved to be a real obstacle for us in years past, and I think we can do that.  If we can't win the championship, I want the #05 car to be part of the celebrations at the end of the season, and I'd be more than happy to have it plastered all over the 2015 advertisements before the season.  Nick, however, is already three months ahead of me.  He came up to me the other night and said, "Hey there Commodore, I've already gotten most of our 2015 sponsors lined up!"  I said, "Cool!  We should start work on Homestead though."  He said, "Oh yeah…can you host a server?  Ol' Ottiboss is out of credits…I had to buy Bathurst."
The deciding race of the 2014 NASCAR PEAK Antifreeze Series will be broadcast on iracing/live on Tuesday, October 7 at 9:00 pm EDT (01:00 GMT Wednesday).  In the meantime, enjoy this video preview of what promises to be a dramatic season finale: https://www.youtube.com/watch?v=C67p5YjugT0
---
You may also like...
---