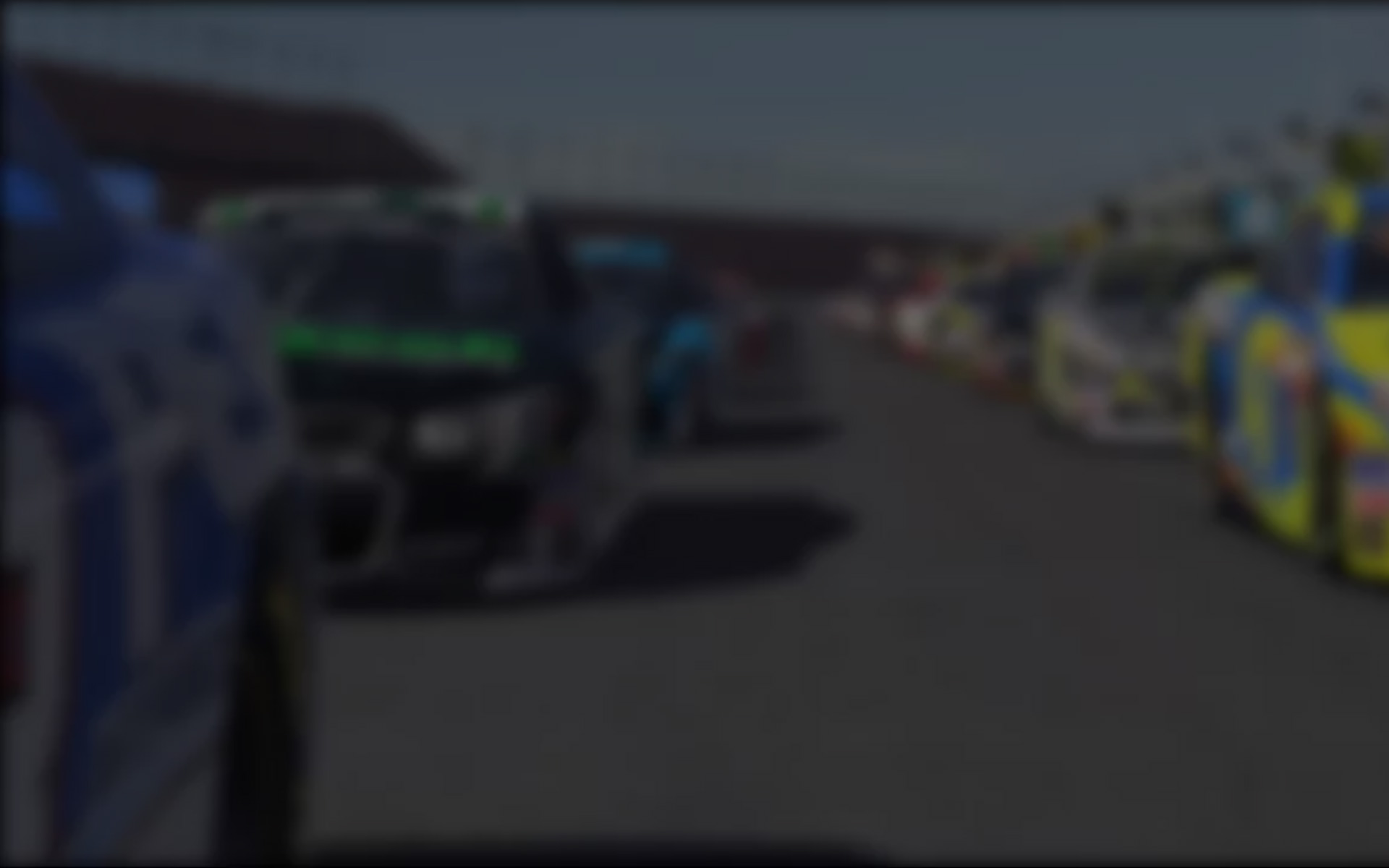 New Build, New Challenges, New Toys
I've been a member of the iRacing service since July of 2008, and not since the "2.0" build can I remember a time when the entire service was turned on its ear just because of a build release.  If you haven't done so in a while, go check out the forums on the Member site, they're going crazy.  And rightfully so: This new build is quite a big step.  No disrespect to the developers (Who do an amazing job), but the past couple of build releases have been somewhat quiet, not many big updates worth shouting to the world over.  A new car, maybe a new track, and possibly some bug fixes.  This latest build, however, has made up for all the silence of the past few months.
One of my jobs with Gale Force Sim Racing is to analyze each new build and find every little thing that changed with the update.  Despite the release notes bordering on being called a novel in some cases, many changes get left out.  It's not that they're overlooked, it's just that they are usually too small to warrant being included in the notes.  We do have the obvious updates, such as the BMW Z4 GT3 (which I'll be racing in a full season!), the beautiful Circuit of the Americas, and Lucas Oil Raceway.  We have paintable wheels, sound updates, Traction Control, and all the cars on the new Version 5 tire model.  And oh yeah, we finally got that Camry we've been waiting for.
Like everyone else, I've been toying around with all the new content, but the majority of my week since the build's release has been taken up with data analysis.  Gale Force Racing has had practice sessions up every night, and the #55 Che…uh…Camry has been hitting the track (and the surrounding walls) hard.  I have just over 100 telemetry files from the "new" car from just this weekend alone, and I've gone through the majority of them with a fine-tooth comb.  If I had just read the release notes, I would have missed a very, very big update to our "Gen6" cars.  In a nutshell, I can basically take every setup we've used in the NASCAR PEAK Antifreeze Series and delete it.  I can also take every adjustment note from the past three years and throw it in the garbage.  Tire information?  In the bin.  Fuel usage?  That's probably going to draft the tire information right into the trash can as well.
It's all been updated, and in a very, very good way.  For starters, we have the Version 5 tire model on these things, and it's not a moment too soon.  The garage got an overhaul, too.  Minimum ride heights?  Gone.  Grille tape?  Now it requires a thermodynamicist to find out how much we need.  Suspension?  Well, I finally got the stiff springs I've been yelling for since 2011.  At first, all of us were bummed that Richmond got cancelled, but now we're incredibly thankful it got cancelled.  Pocono isn't exactly a walk in the park, but these two weeks to prepare are nice.
"I can basically take every setup we've used in the NASCAR PEAK Antifreeze Series and delete it . . . it's all be updated in a very, very good way."
Admittedly, I try to stay silent about what may or may not be "broken" with the sim.  There have been many, many times where I've had to bite my tongue over issues and just wait until we got a fix.  Even dating back to the old "Gen5" COT car, there were big issues with that car.  For a trip down memory lane (or an introduction to those who missed it), the COT didn't have a bumpstop adjustment for a very, very long time.  In fact, I don't think we actually got them until the 2012 season.  Just before the bumpstop update hit, word got out about a specific setup for that car, and it was really simple:  Max out all four spring rates, biggest bar you can get in it.  Nose up, tail down, go fast, turn left.  There was none of this "setup guru" stuff, it was really cut and dry.  Every single car in the Pro series looked exactly the same, it might as well have been a fixed race.
Things got normal for a bit with the bumpstops, but then people started slamming the rear end down.  I remember seeing our Atlanta setup for the race in 2012 and saying, "What in the [expletive] is this?"  It had two 350lb/in springs in the front, two 200lb/in springs in the back, and dragged the splitter like a boss.  Just like with the previous issues, it had come from a setup getting out in the open.  When that race started, I nearly got up and left.  Nick's car went into Turn One and I saw both rear tires come up through the rear fenders.  That setup eventually got "developed" into what we ran all season in 2013 with the Gen6 car.  The wheels didn't go through the fenders, but there was a lot that it was doing that it shouldn't have.  Admittedly, it was an awesome setup.  You can't argue with six wins in 18 races.  If you want the whole truth, it was run again at Las Vegas and Auto Club Speedway this year, so make it seven wins.
This build, however, will likely see that setup put in a museum somewhere.  We could run it again at Pocono, but we'd likely get ROFLStomped right out of the series.  Thankfully, we're finally moving into a physics platform where the old "Setup Matrix," with "This adjustment if you're loose, this if you're tight," is going to be obsolete.  The cars are starting to get to the point where the whole car is working as a big system, as it should, so there is no universal adjustment for a given condition.  We have to identify the problem and fix it, and crutching a handling issue is just that:  a crutch.  Yes, it may deter some of the members who just want to show up for fun, but it will give the service more credit in the field of realism, where more real-world situations apply to the simulation.  That's better for everyone in the long run.
"If this BMW is what (Chris Lerch is) capable of helping iRacing produce (along with Dave Kaemmer's tire model), the future looks really promising."
On top of the physics updates, the new content we're seeing is very impressive.  I've driven a Porsche 911 on a race track, and the RUF is eerily similar to that.  The small nuances I felt in the real car are present in the virtual one, and it's the first car on the iRacing service that I have turned 20 laps in without realizing it.  Now we have this new BMW and I can't stay away from it.  I do devote the time to working on the NASCAR PEAK Antifreeze Series car, but usually once our session ends I'm back in the BMW tooling around in whatever session is up at the time.  I started my sim-racing "career" in road racing, and this car is just raw fun.  As an engineer, I was fascinated by what iRacing's new Vehicle Dynamicist, Chris Lerch, said about the development for this BMW.  From his new shocks to his graph of downforce sensitivity relative to ride height, I was fascinated.  I think I watched that segment about seven times.  If this BMW is what he's capable of helping iRacing produce (along with Dave Kaemmer's tire model), the future looks really promising for the service.
The next week will be fairly hectic at GFR.  First, we need to make sure that all of the paint schemes on our cars are ready for the race.  Nick's car was finished in less than 24 hours, chrome wheels and all.  We still have six others to get through, and there are a LOT of sponsors to get arranged (A good problem to have – Ed).  Before too long, my Camry has to make the switch from a Data car to a practice car and get to work on the Pocono setup.  Once that's finished, it will flip back to a Data car and head to Charlotte.  We have to take our house back, you know.
---
You may also like...
---