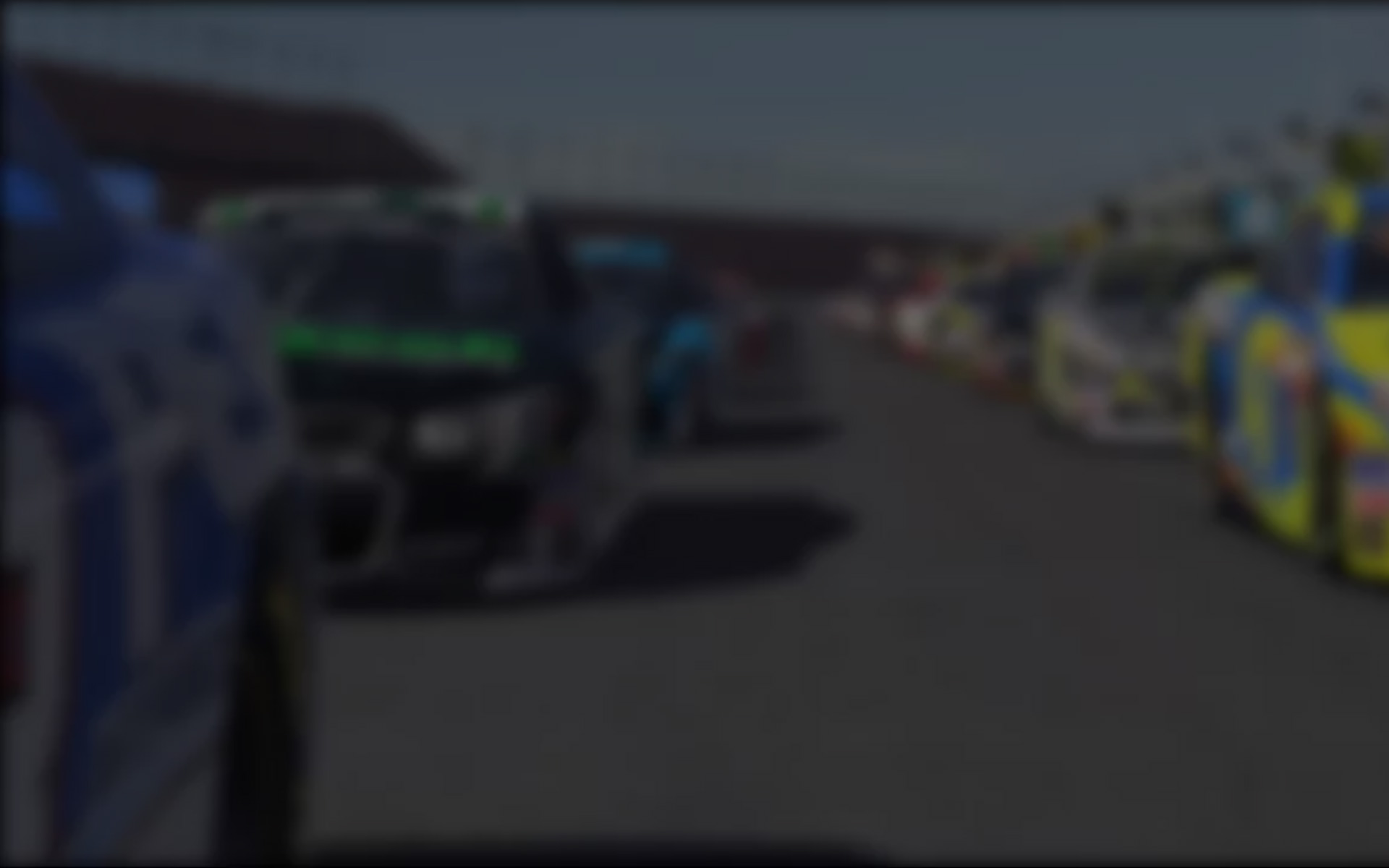 I've been through five Pro-level races at Homestead in the past three years, and each one has presented its own unique set of problems.  This week's finale for the 2014 NASCAR Peak Antifreeze Series brought a new variable:  points.  Like I said in my last article, this was the first time the #05 team (or Gale Force Racing as a whole, for that matter) has gotten to a finale with a chance to win a championship.  Yes, it was a long shot, but Nick (Ottinger) still had a mathematical shot at winning the title at the last restart.  Had Mike Conti and Ray Alfalla both been caught up in a crash and couldn't get back out on track, it could have happened.
However, it did not, and never before has any of these five races in the past summed up an entire season in just a few hours.  The race itself was dreadful for us, and what's most irritating was that we could do nothing about it.  It played out in the same way the season played out.  The race began with Nick's usual pep-talk during the pace lap, however this time it had an audio clip playing "in the background:"  "GFR's Nick Ottinger has a 33-point gap to the leader in the #05 Rheem Toyota Camry.  Each has excelled at the critical moments, but only one will claim the title." 
It was kind of like those motivational speeches before a big battle in a movie with the dramatic symphony music playing, but instead of Iron Man or a military general speaking, it was just Nick with a YouTube video playing through his phone.  Still, I imagine that if he had done that for real in front of a group of people, someone would have stood up and yelled, "Ponytail Power!!" from the back row.  That was basically the highlight of the race.
On Lap four, Nick said, "Can't get it to turn at all, I got nothing for these guys."  We assumed at first that it was just a handling problem and I set up some adjustments at the first stop to cure it.  Once the tires came off the car at the first stop and I could see the temperatures, it was very apparent that the problem was something that couldn't be fixed at all during the race.  It was only Lap 39, which meant that for the next 120 or so laps I had to watch as Nick got passed again and again, eventually managing to salvage an eighth place finish after two late-race restarts.  After the race, the entire team got together and talked about the race for only a few minutes, barely acknowledging another third place points finish.  It was one of the worst seasons we've had so far, and most of us just wanted to move on from it.  In fact, some of our drivers immediately went into testing sessions for the Pro race at Texas.
Someone once told me, "When you become complacent in motorsports, you can't move forward.  Someone will come along and show you that you aren't the best, and by the time that happens, it's already too late to catch up."  I give everyone on the team a lot of crap every day, and not just Nick or Peter. I happily distribute the criticism to all seven drivers, their crews, and everyone who plays a part in our NASCAR PEAKAntifreeze Series program.  I've started shouting matches, I've pissed people off, but  they all know why:  If you reach the top and become complacent, someone else will come along and show you your weakness.  This year we hit the top early with a win in the third race of the season.  We sat back on what we had, and towards mid-season we got knocked off the top of the totem pole.  We had the quiet veteran and the new kid both show us up on multiple occasions.  Past the halfway point in the season, there wasn't a race that went by where we didn't look around afterwards and ask, "What in the world just happened?"
Last year was frustrating because we won six races and weren't even mathematically eligible for the title with 568 points.  This year, Michael Conti won three races and won the title with 570 points.  It's hard to comprehend, really, how we could do so well last year and come up way short this year, but I think all of us have a pretty good idea of what went wrong in our season and what we could have done differently.  We reference the Indianapolis race quite a bit as the first nail in the coffin.  That car was a rocket, and a simple mistake took it completely out of contention.  This series is tough and unrelenting, and to think "what could have been" were it not for a simple slip-up in a race mid-way through the season will frustrate you for a very long time.  I'm sure when we run Indianapolis in 2015 that small mistake will be in the back of our minds.
But it wasn't just Indianapolis.  I made some bad strategy calls, it even became a running joke that a caution would come out if Nick pitted.  That joke even made its way to me as a driver when the caution flew the exact moment I crossed the line onto pit road  during a NASCAR iRacing.com Series race.  Sure, there were a few bad setups put under the car, but that's only part of the puzzle.  I've seen Nick take some pretty horrible stuff and win with it (Richmond, anyone?).  The problem that hit us at Homestead was a problem that showed up in a race earlier in the year, and what's awful is that it was one of the basics of chassis engineering.  Still, we were able to maintain third in the points, so we did what we wanted to do in the last race.
My hat goes off to Michael Conti and his entire team, who gave us a bi-weekly seminar.  He faltered only once, and that wasn't enough to stop him.  Kudos to Ray Alfalla, too.  In the first race of the season at Daytona I planned our first pit stop by talking to him through private chat, then eight months later we were fighting for a championship with him.  I think this season was a learning experience for all of us at GFR.  If it could have gone wrong, it did.  We all assumed that since Nick had gotten his internet fixed (Did you notice that?  Hmm?) we just had to show up to win the championship.  My how we were wrong.  It's not bad though, far from it.  This season taught us a lot of lessons, and when the green flag drops on the 2015 season, we'll be prepared for it.
First, however, we all have to survive this kart race…
---
You may also like...
---