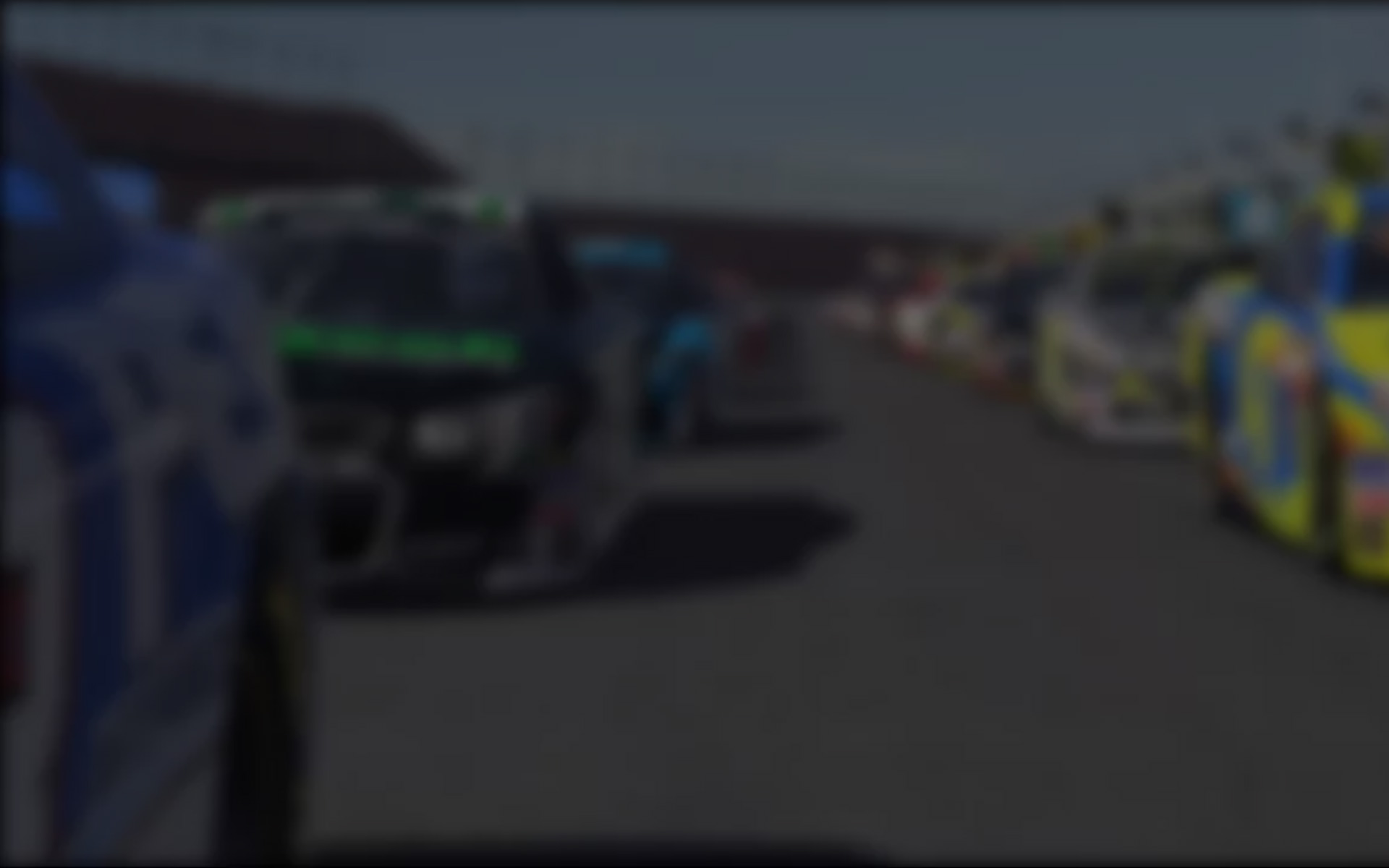 The halfway point of 2011 Season One has arrived for the iRacing Street Stock Series as the world's greatest short track sim racers headed back to Charlotte Motor Speedway for some beatin' 'n bangin' at the Legends Oval.
Paul Kusheba (Connecticut Club) earned the most points during Week Six with a total of 168.  Kusheba made three starts and scored two wins.  Plains native AJ Wood ended the week second overall only four points out of the lead with Fred Moreau (Eastern Canada Club) third overall.  In Moreau's one race, he scored the victory and made his fellow Rookie Class members proud.  Trey Jarrell (Virginias Club) and Bryce Dulabhan (Mid-South Club) round out the top five for Week Six.
Nick Ottinger (Carolina Club) stretches his lead in the overall championship standings to 186 points over England native Alastair Topley.  Kyle Hayden (Michigan Club), Bill Fiske (New England Club) and Randy Hedrick (Ohio Club) complete the top five in the championship standings heading into Week Seven.
Jeff Ward (Mid-South Club) was able to do something not many people have done this season in the Street Stock:  beat Nick Ottinger.  Ward laid down the fastest qualifying time for the week with a time of 17.553 seconds.  Ottinger turned the second quickest time of the week with a 17.624.  Trey Jarrell, Bryce Dulabhan and Jason Magagna (Georgia Club) were the remaining top five in qualifying for the week.
Ottinger got his revenge by putting a hurtin' on them in the time trial results for the week, posting a blistering 10-lap time trial average of 17.681s.  His closest competitor was Marius Thomas (DE-AT-CH Club) who ended the week with an average time of 17.917s.  Drew Harrell (Mid-South Club), Nikolaus Neumann (International Club) and Timothy Heard (Florida Club) round-out the top five for Week Six time trial.
As well as winning the Week Six time trial, Nick Ottinger also leads the season time trial standings by 14 points over Jason Robinson (Pennsylvania Club).  Remi Perreault (Eastern Canada Club), Nikolaus Neumann and Greg Hooks (Virginias Club) complete the top five after Week Six.
Tune in next week as the iRacing.com Street Stock Series heads back to the South Boston Speedway for some good short track racing as the top short track sim racers in the world try to tackle the 4/10 mile oval.  And as always, please check out www.iracing.com for great promotions and to see how you can join the biggest online racing community in the world.
---
You may also like...
---