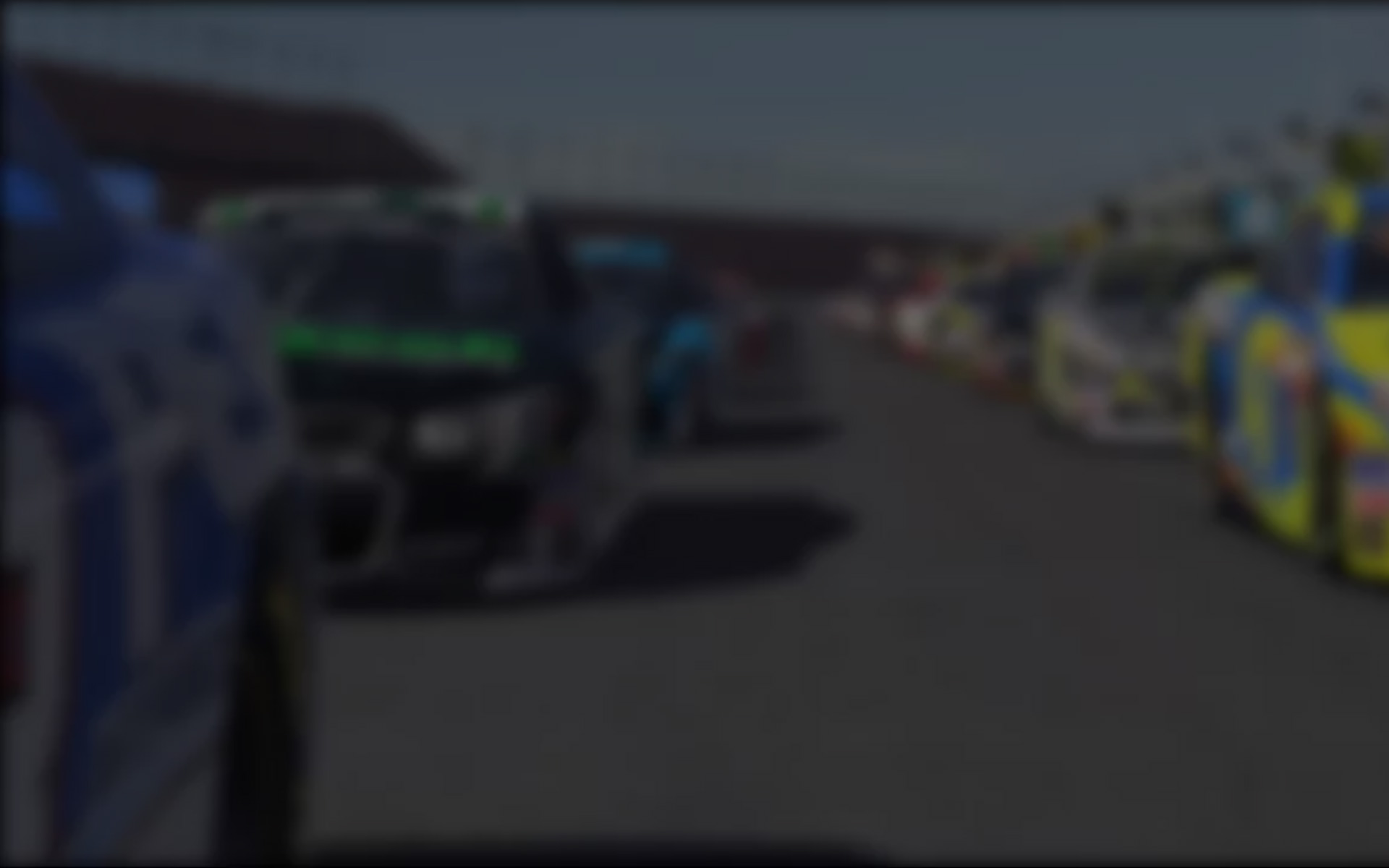 Six different races, six different winners.
Swindell SpeedLab Esports' Blake Matjoulis continued an exciting trend in iRacing World of Outlaws Morton Buildings Late Model World Championship action on Monday night, becoming the sixth different driver to take the checkered flag with a victory at Kokomo Speedway. Matjoulis held off hard-charging teammate Blake Cannon for the victory, while points leader Kendal Tucker completed a clean sweep of the podium for the team.
"Baby, let's go!" Matjoulis exclaimed after winning his first race of the year. "It feels great, and seeing my teammates right behind me in a race for the win feels amazing. I was real nervous, because I know Cannon's my teammate, but I know he always goes for the win. But I knew he'd race me clean and wouldn't put any stupid moves on me, so that definitely helped."
The quarter-mile bullring from Kokomo, Indiana made its iRacing World of Outlaws Late Model debut on Monday night, with a number of drivers entering the week wary of the tricky track. Some of their fears were well-founded, as Tucker had to climb from sixth to third to transfer out of his heat race, and frequent front-runners like Evan Seay and Austin Carr ended up in the last chance qualifier. Dylonn Fox, last week's winner from Volusia Speedway Park, couldn't find the same speed in Kokomo and missed the final entirely.
The 50-lap feature was a battle of attrition, as three quick cautions forced the field to switch from double-file to single-file restarts for most of the race. While Cannon qualified first and started on the pole after winning his heat race, Matjoulis established himself as the driver to beat early from the third spot on the grid. A stellar jump on the first single-file restart allowed him to briefly check out on the field, with Cannon and Alex Bergeron engaged in a battle for second.
A Lap 27 spin by Chris Beck caused another caution, and Tucker would get into the back of defending series champion Zach Leonhardi on Lap 36 to cause the final yellow of the night. The last 11 laps of the race would stay green despite some intense battles, as Bergeron and Tucker traded slide jobs that would end with Tucker in the final podium spot. But despite heavy pressure from Cannon, Matjoulis would hang on for the victory, as well as his third podium of the season.
"It's a steep hill to climb, for sure, but this week was a really nice rebound," said Cannon, who recovered from missing last week's feature with his third podium of the season. "I was upset last week, but at the end of the day, it is what it is. We moved on, got the pole, and won the heat, and I should have won the race, but I just got beat on the restarts. Nonetheless, that was a heck of a race—and if you don't like that, you probably shouldn't tune in next week."
"I want to start off by apologizing to Zack," Tucker said after the race. "I really hate that, there was nothing intentional at all. We really got behind in qualifying and had some bad luck in the heat race, so I just had to get back on the wheel and we fought our way up from sixth in the heat to third at the line. To come home from here with a third, I'm pretty relieved with that."
Championship points through seven of 10 races are as follows:
Kendal Tucker, 409
Alex Bergeron, 396
Blake Matjoulis, 381
Blake Cannon, 366
Evan Seay, 356
Kevin Dedmon, 326
Zach Leonhardi, 287
Dylan Houser, 266
Steven Wilson, 265
Dylonn Fox, 263
The iRacing World of Outlaws Morton Buildings Late Model World Championship continues next Monday with a visit to Knoxville Raceway, where Bergeron won earlier this season over Seay and Matjoulis. As always, the action can be seen live on the iRacing eSports Network on Facebook, Twitch, and YouTube starting at 9PM ET.
Time until next iRacing World of Outlaws Late Model event:
[wpdevart_countdown text_for_day="Days" text_for_hour="Hours" text_for_minut="Minutes" text_for_second="Seconds" countdown_end_type="date" end_date="06-08-2019 01:00″ start_time="1564500637″ end_time="0,1,1″ action_end_time="hide" content_position="center" top_ditance="10″ bottom_distance="10″ countdown_type="button" font_color="#ffffff" button_bg_color="#df1730″ circle_size="130″ circle_border="5″ border_radius="8″ font_size="30″ countdown_font_famaly="Arial,Helvetica Neue,Helvetica,sans-serif" animation_type="none" ][/wpdevart_countdown]
---
You may also like...
---