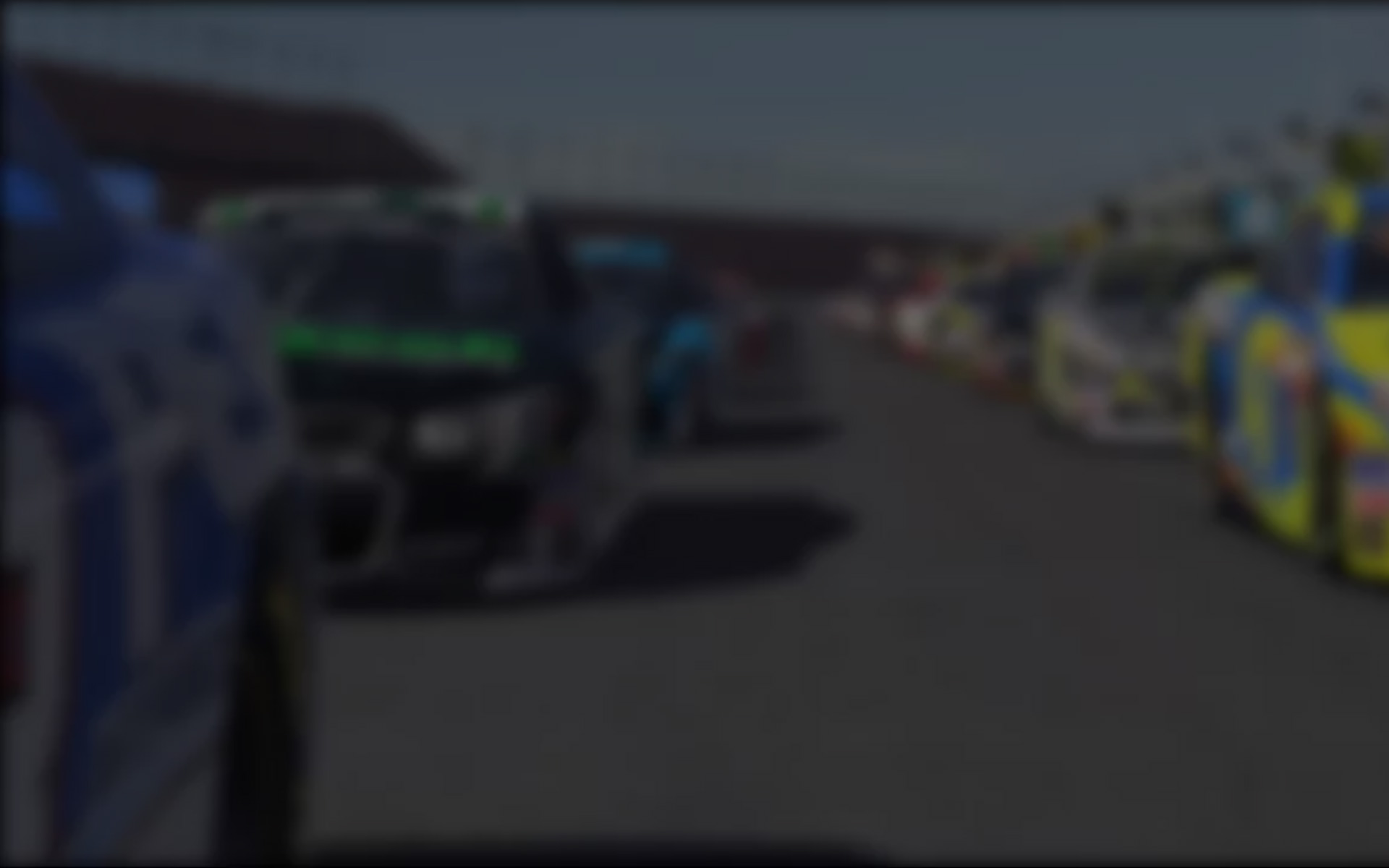 November 25th, 2015 by Jason Lofing
After starting the NASCAR iRacing Pro Series season with three straight third place finishes, Allen Boes broke through for his first victory of the season at Auto Club Speedway. Boes, who had the best short run car for most of the night, held off Dillon Raffurty on a four lap shootout that was cut short by a yellow. The win is Boes' fourth top five in as many races. No other driver has more than two such finishes.
Teemu Iivonen finished third, followed by Alex Warren and Adam Gilliland.
If the race were to have gone green to the end, Gilliland would have had a legitimate shot to steal the win away from Boes. Gilliland pitted for tires with eight laps to go under the last caution and restarted thirteenth. One lap after the restart he was fifth and charging toward the lead but Nick Johnston, who also pitted for tires, spun after contact with Thomas Davis. The spin caused a race-ending caution, robbing Gilliland the chance to catch Boes.
Boes, who led a race-high 53 of 100 laps, started ninth and hung around the front all night with his superior short run speed. With cold temperatures and a slick track leading to nine cautions slowing the pace for 33 laps, Boes' short run speed was key in maintaining track position. His long run speed was almost equally superb, as he showed after taking the lead from Gilliland on Lap 64. After a caution shortly after, the race went green for almost 30 laps and Boes was unchallenged at the front, holding a comfortable lead when the final yellow flew.
For a time, Mitchell Hunt looked to be in contention for his first win of the season. Hunt showed speed early on, leading 24 laps. However, a pair of incidents relegated him to fifteenth at the checkers. While running fourth on Lap 44, Hunt, like many drivers, got loose off Turn Four and spun. He escaped without damage but his track position was lost and cool temperatures made passing on short runs very difficult.
Nevertheless, Hunt rebounded to fifth when the race went green with four laps to go. Once again, Turn Four bit him as his car pushed up the track and into the wall. Shortly thereafter, he was involved in Johnston's crash, a disappointing end to a promising night of sim racing.
Boes' spectacular start to the season has also led to an impressive lead in the championship. After four races, Boes holds a 38-point lead, almost a full race's worth of points, over Brandon Schmidt, who had a quiet seventh place finish at Auto Club. The back half of the top five in the standings is a much tighter battle. Raffurty is third, five points back of Schmidt.  Davis is an additional point behind Raffurty and three ahead of the tie for fifth between Dylan Duval and Josh Berry.
Next week the 2015 NASCAR iRacing Pro Series hits the halfway point and makes its lone visit to a road course as drivers take on Watkins Glen International. As far as getting back into the championship hunt, the road course is a blessing for some sim racers, but a curse for others. Boes has generally fared well at such tracks but the favorite has to be Iivonen with his extensive road racing background. However, Watkins Glen can be quite unpredictable and one wheel off at the wrong spot on the track can spell disaster. Who can survive the left and right turns and grab the checkered flag? Tune-in to iRacing Live next week to catch LSRTV's broadcast of NiPS road racing action!
---
You may also like...
---