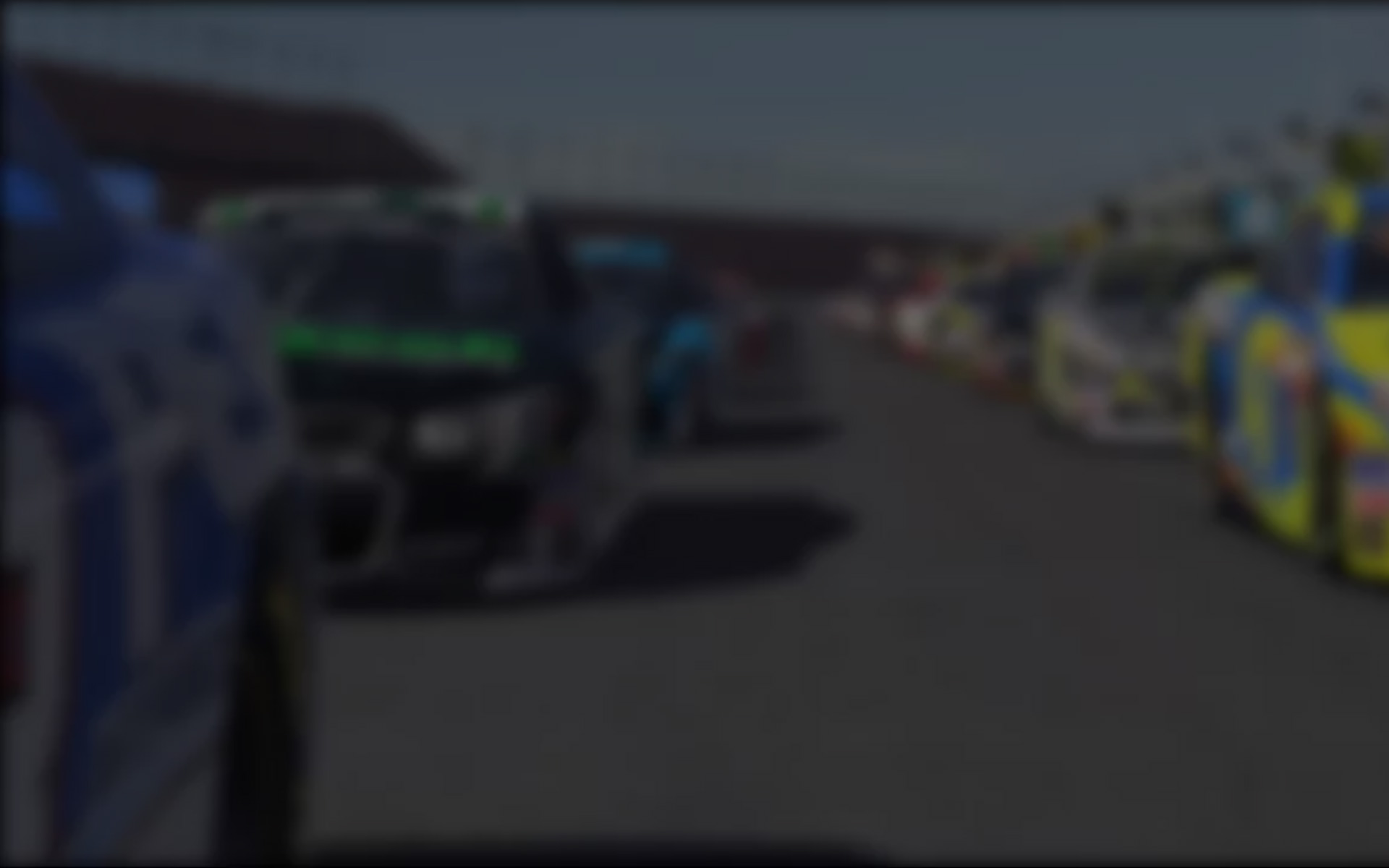 September 25th, 2014 by JaimeB
Round 8 of the iRacing.com GT3 Challenge Series once again saw Italian driver, Enzo Bonito of Team Redline, claim the top spot for the week. Proving himself time and time again as the man to beat, Bonito now dominates the championship leaderboard and takes the lead for Season 3.
An endurance event which lasted 75 minutes at Donington Park Racing Circuit, this week was a true test of driver skills as this was the first official race week for the GT3 series at the newly-added circuit. The unfamiliar circuit did nothing to slow Bonito down, however.
Racing the McLaren MP4, Bonito participated in only one race this week which had a Strength of Field (SoF) of 4007. He started on pole, led 46 of the 52 completed laps, set the fastest lap time with a 1:25.476 and won the race with over a five second margin. Coming dangerously close to disqualification, however, Bonito didn't have his cleanest race as he accrued 14 incident points out of the maximum allowable 17. A single car contact could've ended his successful run but Bonito maintained control throughout. Bringing home a total of 255 championship points, Bonito was only shadowed by his closest rival who also takes a place on the weekly podium once again.
William Levesque was the closest driver to Bonito and the only driver other than Bonito to lead laps. Also starting in just a single GT3 race at Donington, Levesque began the race in second position. Also in a McLaren MP4, Levesque led a total of six laps during the race and brings home 243 championship points. Currently sitting in third on the championship leaderboard, Levesque has consistency on his side as he has repeatedly finished in the top-five for the past several race weeks. A weekly SoF win is all that currently eludes him.
Another Italian driver, Max Dell'Orco takes the final step of the Week 8 GT3 podium for his performance in the SoF race listed above. Dell'Orco raced in the BMW Z4 and started the online event in third. Although he finished almost nineteen seconds behind Bonito's winning McLaren, Dell'Orco maintained his starting position over the course of the 75-minute race and finished third. Taking home 232 championship points, Dell'Orco now sits ninth on the seasonal leaderboard and should feel accomplished after taking a podium step on an endurance event such as this.
With many sim-racers steering away from this week's GT3 race, only 854 drivers participated in the 75-minute race on the newly added Donington. It's safe to assume that many people feel the challenge which this track presents.
"It is without a doubt the best circuit in the the world." -Michael Schumacher
As the GT3 Challenge Series heads into Week 9, the drivers change back into sprint mode as they look to tackle the massive Circuit de Spa-Francorchamps for 30-minutes. One of the most popular tracks on the iRacing service, Spa comes in at 4.35 miles long and features 19 different and varying turns. Famous for its varying weather conditions, sim-racers will find things pleasant for the time being as they traverse historic corners such as the uphill Eau Rouge, the flat-out Corbe Paul Frère and Blanchimont. If you still don't believe that Spa is all it's cracked up to be, just take Michael Schumacher's word(s) for it.
Needless to say, even if you don't normally participate in the GT3 series, you owe it to yourself to simply jump into a practice session and enjoy this beautiful track.
Be sure to follow iRacingNews as we continue our coverage of the 2014 Season 3 iRacing.com GT3 Challenge Series.
---
You may also like...
---