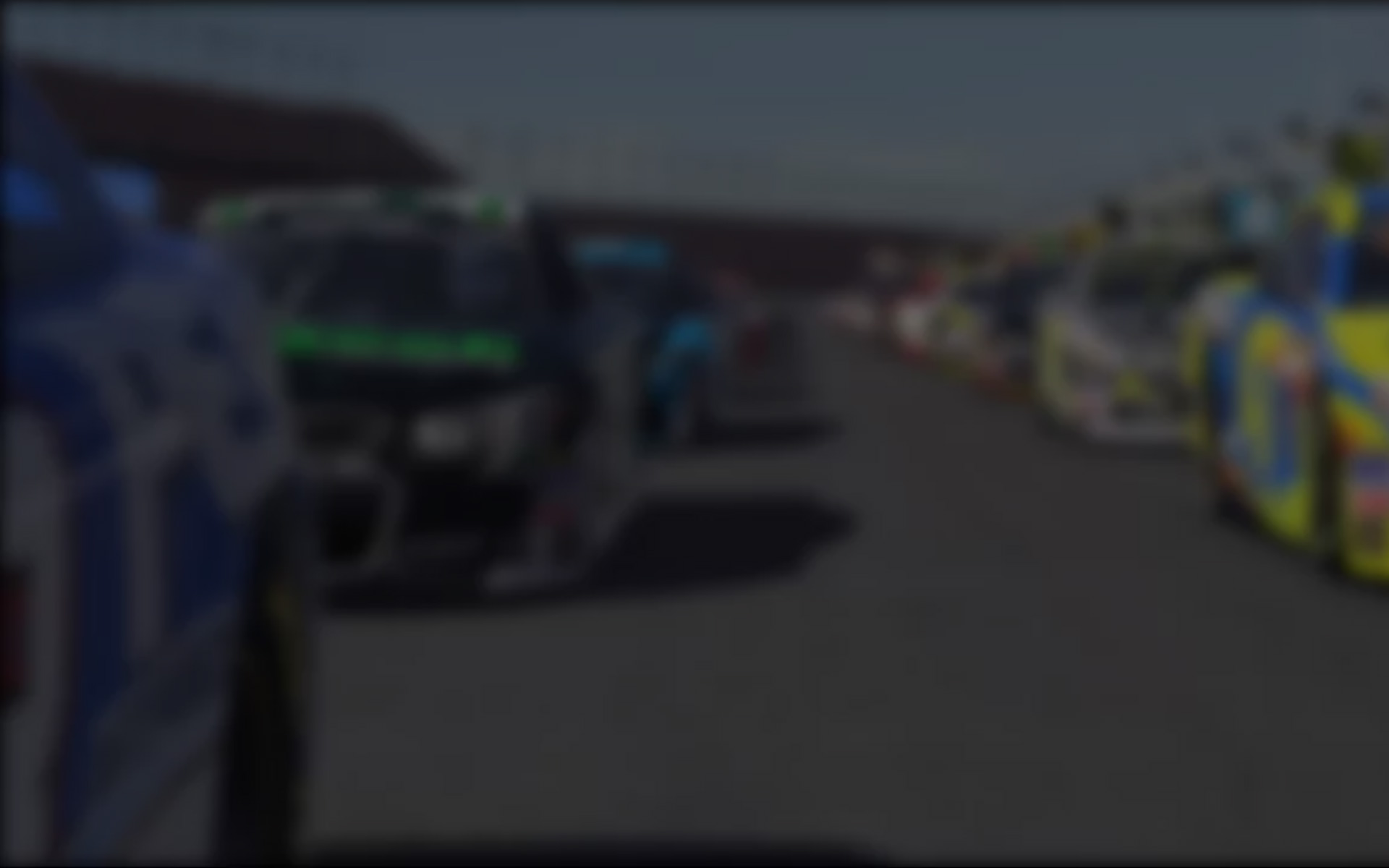 September 11th, 2014 by JaimeB
Virginia International Raceway (VIR) is known for its many different traits and characteristics. "Simple" and "forgiving" are not among them, however. Indeed, VIR is renowned as one of the most demanding and unforgiving road courses on the iRacing service; so much so that this writer has begun to firmly believe the track actually scares people.
Indulge me.
Last week at Watkins Glen, 1765 different drivers entered an official race in the iRacing GT3 Challenge.
Question: How many entered a race at VIR for Week 6 of the series?
Answer: Exactly 913 sim-racers; in other words, slightly more than half of last week's entry.
Still the top-drivers couldn't be swayed by the daunting 3.27 mile road course in Alton, Virginia. Returning for Week 6 and taking the weekly win for the second time in a row is Pro/World Championship driver, Enzo Bonito of Team Redline.
Starting in two separate online events, Bonito drove to victory in a Strength of Field (SoF) race of 4425 and took home 283 championship points. Racing his McLaren MP4, Bonito achieved the hat trick +1 in that race by taking pole position, leading every lap, winning and also by setting fastest lap time with a 1:44.792. The closest competitor to Bonito's closest competition came from the man who just happened to claim the second step of the Week 6 GT3 podium.
That would be Canadian driver, William Levesque. After starting in third position in the SoF race, Levesque went on to finish second and collect 272 championship points. Also in the McLaren MP4, Levesque started in three online GT3 races in VIR for Week 6 and secured one victory while still finishing in the top-five in his other two efforts.
The final step on the Week 6 GT3 podium goes to someone who seems to be a regular here nowadays: Jörn Jens of Germany.  A Pro/WC driver like Bonito, Jens started in four races, winning three of them. His only defeat (if you can call it that) came in the SoF race listed above when Jens who started second and ran into trouble, which cost him a potential win. Having to settle for tenth, Jens would go on to start and win in a SoF race of 4168 which enabled him to accrue 267 championship points. Jens also raced the McLaren MP4, securing a podium lockout for the Woking-based manufacturer.
Officially halfway through Season 3, the iRacing.com GT3 Challenge championship hunt is getting close. With only 116 points separating the top-five drivers, Jens currently holds onto the lead with 1530 points. Season 2 defending champion, Rens Broekman, is looking to make it two in a row as he currently sits in second position with 1492 points. Bonito (1479) has closed the gap on Broekman while Dave Gelink (1441) and Patrick Pichler (1414) round-out the current top-five.
As the GT3 Series heads into Week 7 of Season 3, it continues its tour of the United States with a stop at the Mid-Ohio Sports Car Course (or "Mid-Ohio" for short). A much more popular option than VIR, Mid-Ohio is expected to attract strong participation as drivers revel in the challenges of the 2.25 mile road course. Featuring 13 turns of various types and elevations, Mid-Ohio also features the hazardous series of esses known as "Madness" as well as its signature Turn Two blind hairpin (aka The Keyhole).
Chalk full of history and legend, Mid-Ohio will undoubtedly show many drivers why its earned names like "Madness" for its corners. One can fathom, however, that this will even faze the pro-level drivers.  With that in mind, the 2014 Season 3 iRacing.com GT3 Challenge Series is shaping up to be a battle you won't want to miss.
---
You may also like...
---